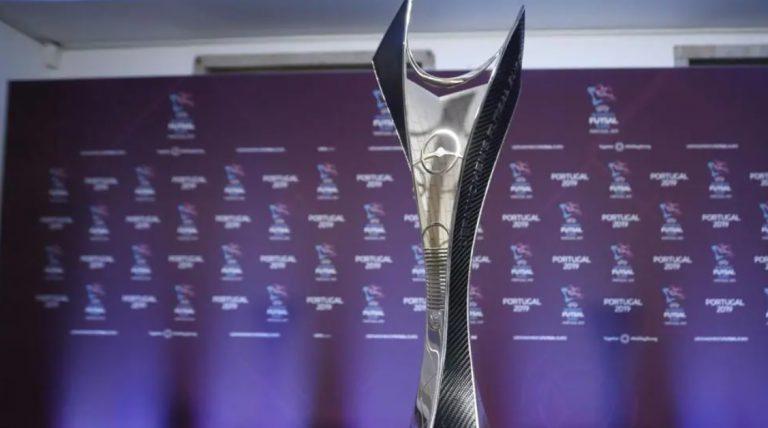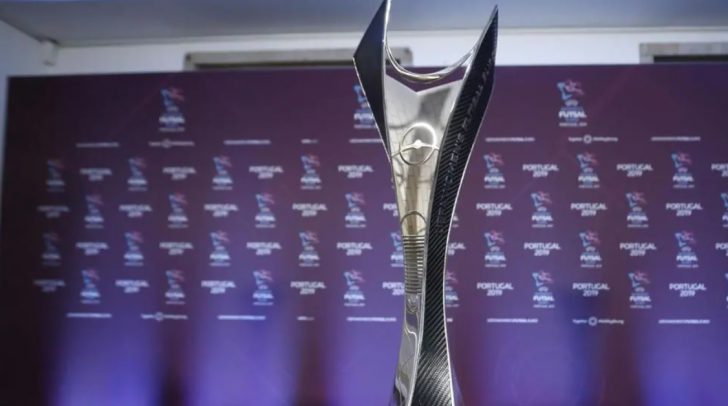 Estimated reading time:3 minutes, 45 seconds
In 2019, Portugal's bid was selected over Spain by the UEFA Executive Committee to host the final tournament of the first ever UEFA Women's Futsal EURO which took place at the Pavilhão Multiusos de Gondomar in Gondomar in the Porto Metropolitan Area, which had previously hosted the 2007 UEFA Futsal Championship final tournament.
Spain, Russia, Ukraine and Portugal reached the final tournament, and Spain made history by lifting the first trophy, defeating Portugal in the final. Ukraine and Russia competed for third spot with Russia coming out on top on penalties.
Next year, the second final tournament edition will kick off (host yet to be decided), and the same four nations have made it to the final stage. 13 teams entered the main stage, joined by preliminary round winners Belgium, the Netherlands and Slovakia. The four group winners will compete in the knockout finals on 24 or 25 and 26 or 27 March 2022, in principle hosted by one of the contenders. Taking into account 2019 and looking ahead to next year's competition, are we about to see another Spain v Portugal Final and can Spain hold on to their trophy? Looking at 2019s runners up first, Portugal, could they be about to put up a serious challenge to their neighbours?
Portugal
The FPF released some team statistics from the main qualification round. Portugal guaranteed qualification on Croatian soil after three uncontested victories and with some very interesting data.
First, the number of goals scored, which was a huge 29 goals, and secured them the best attack of the qualification stages with an incredible average of 9.7 per game. Of these 29, 16 emerged in a single game, in what was the biggest rout of the main round qualifying against Croatia. In the tournament goal ranking, Portugal had the top scorer in the Main Round of qualifying. Sara Ferreira , with seven goals, one of the best of the entire qualifying groups alongside Slovakian Nikola Rybanská (who also played in the Preliminary Round). Furthermore, with seven, but assists, is captain Ana Azevedo, the Portuguese player with more passes for goal. But, it was not only in the attack that Portugal out did their competition but in defence with just three goals conceded in three games, and the fantastic number of defensive situations (1×1) lost by Portugal: 0! Shots on goal was also significantly high… In their game against Croatia, Portugal shot 81 times…. much more than the number of shots against Slovenia (45) and Poland (50).
Spain
Spain will fight to defend their title in the European led by Clàudia Pons, beat Sweden and reach the final four of the competition, where they could get their second crown. Unfortunately, we couldn't find the same level of statistics for Spain as we did for Portugal, however, the Spanish don't know defeat in official competitions, and have a great record with 56 goals, and just three against.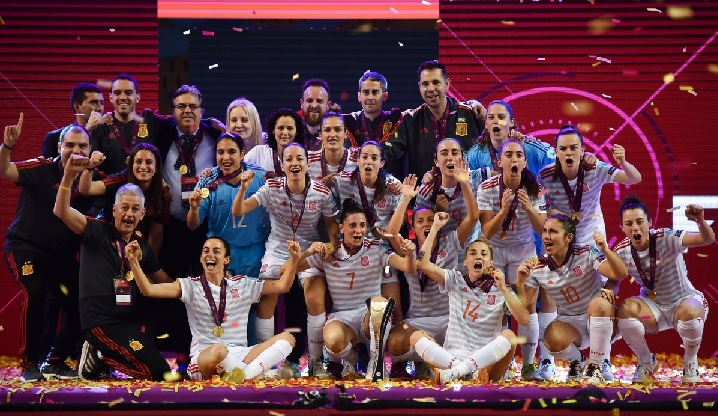 Final Tournament
2019's final tournament was a fantastic event, and I have no doubt this one will be as well. Spain won the competition by 4 goals against the neighbours, but should both nations meet again, Portugal look like they have improved considerably since the last edition. And, what an achievement that would be again for Portuguese futsal, to not only dominate global futsal in the men's section, but also dominate the Women's international level as well.
Futsal Focus supports the Donate4Dáithí campaign
To follow the Donate4Dáithí campaign, you can visit their website here: www.donate4daithi.org  or on Facebook at: https://www.facebook.com/Donate4Daithi you can also donate money to their campaign at: https://www.justgiving.com/crowdfunding/donate4daithi
If you like this article and would like to keep updated on Futsal news, developments, etc then you can now follow Futsal Focus via Google News by following our page which will send you an alert as soon as we publish an article so please click here and follow us on Google.
You can also keep updated on Futsal news, developments, etc then please submit your email below in the Subscribe to Futsal Focus option.
Follow Futsal Focus by clicking on Facebook, Twitter, or Instagram or on the social media buttons on the website.