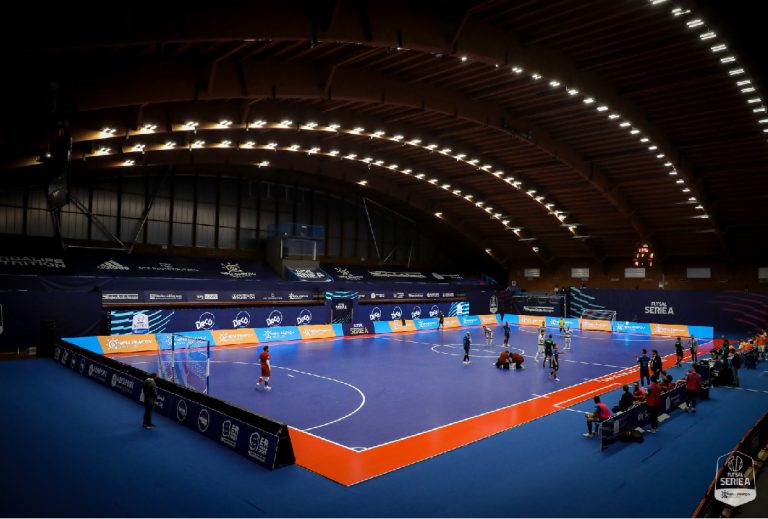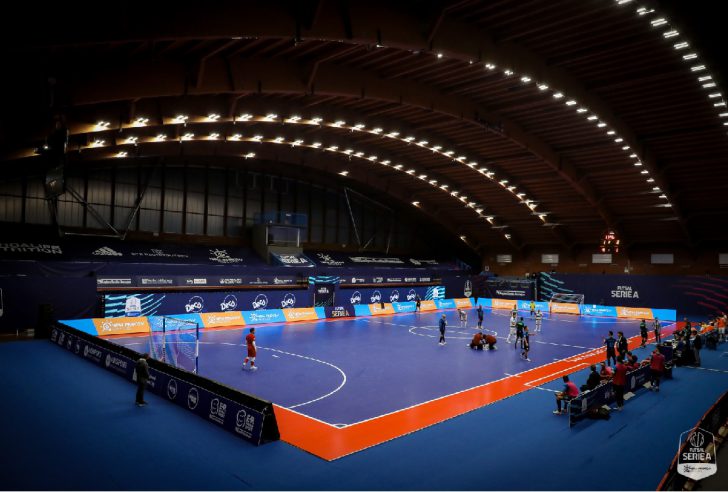 Estimated reading time:4 minutes, 56 seconds
Antonio Dario was a team manager for 12 years with Petrarca Padova and Luparense with Miguel Rodrigo, Jesus Velasco, and Fede Vidal. He then began to work for the National Futsal Federation (Divisione Calcio a 5) for 12 years and for 6 of those years he acted as Vice President, during two FIFA Futsal World Cups in Thailand and Colombia. Until 2021, he was a UEFA delegate.
In the last election in Italy, this year, for the presidency of the Divisione Calcio a 5, he was a contender for the presidency supported by his campaign "We for futsal".
Antonio has many years of experience on the national and international futsal stage due to his good relationships with players, coaches, and managers from many countries. Now as an observer, he wants to provide honest and open opinions on futsal matters.
He wrote this article for Futsal Focus to discuss how he disagrees with the creation of the Sky Arena project (Match fixtures in one neutral venue), and how he believes Juventus FC entering futsal competitions is the beginning of new chapter for futsal in Italy:
"Sunday, 10th October 2021 will certainly pass as a historic date: finally, the Sky Arena has opened its doors to the Serie A futsal championship. All credit goes to the Divisione Calcio a5, as up to this point, fans had only seen, so to speak, the play-offs live on Sky channels, and before that Fox.
I have already said my opinion on the pros and cons of a building a marketing and promotional strategy based on novelty, but a stadium without fans, without an atmosphere will not do much to improve the image of our sport. This neutral venue (Salsomaggiore Terme) is away from both visiting team's fan, and unfortunately, no clubs have a strong travelling support for league fixtures.
I am not alone in this opinion… because the Serie A league leaders Petrarca, don't wish to participate, because they too don't agree with the Sky Arena project. They want to play their biggest matches at home with their fans, and exclusive sponsors. To be honest, today in the Serie A league, sports halls adequately equipped for live TV are no more than 3 or 4. Many clubs have yet to develop the needed facilities; actually, apart from Pescara, all the other teams are new to this kind of coverage so you can understand their enthusiasm for this novelty. But, those who have tasted the atmosphere during matches at Palaroma, Palainfoplus, Palasanquirico, Palajonio are left with a sense of nostalgia.
Yes, the Sky Arena with the Sky coverage is the way to go, but not at the cost of losing fans. This brings me to another point: fans and community. We often forget that football didn't start off on television, with major sponsors, they had decades of building direct links with their community, supporting their communities and this engagement is what embedded them in their community and in the hearts of their fans.
Personally, I look to another date, October 8th, the debut of a Juventus FC's youth futsal team in a national futsal championship as a major step for our sport.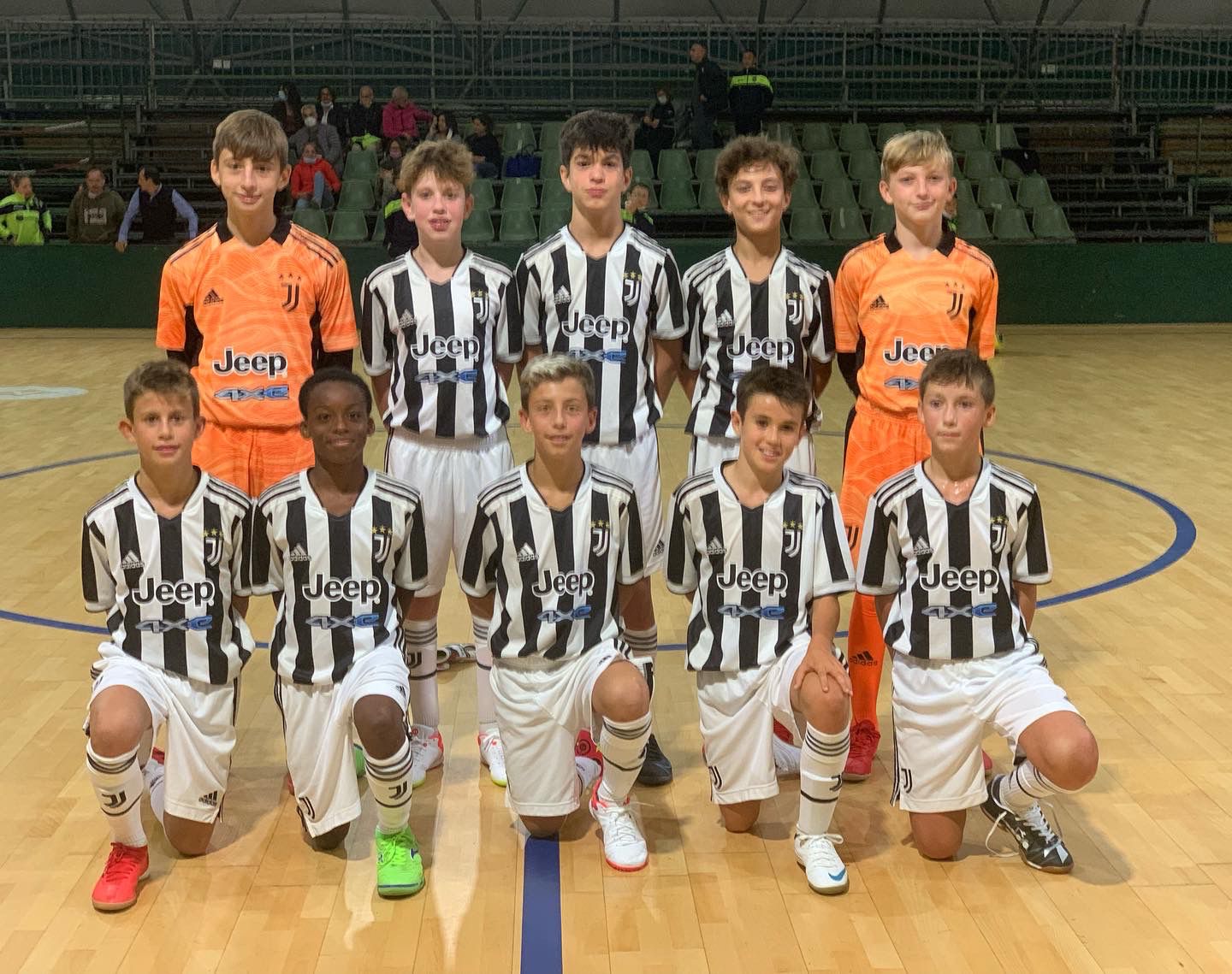 It is disappointing and incredible that the Divisione Calcio a 5 has not highlighted this development, in any way. Either they are not interested in this development or simply, it is not part of their self-celebratory activities (like what happens in the Sky Arena).
Firstly, I think they made a very serious mistake. Personally, I think this development, the entry of Juventus, represents a turning point.
Secondly, I resign myself to the fact that Aosta (where this first match was played) is far away from Rome, the match didn't have the Divisione calcio a 5 logo ( indeed, the organization of the competition is the school youth sector), and last but not least, the lack of a spotlight were decisive for their disinterest.
Yet, I remain firmly convinced that what matters is the substance not the appearance. And, in a championship with the Juventus FC colours, there is a lot of substance.
After years of little development, the school youth sector finally lays a milestone for the future of our sport (organizing an under 13 national league opened to professional football clubs) and Divisione calcio a5 misses the inauguration party. Have they missed an opportunity? I truly believe they have. This development was an opportunity to bring increased national and international attention to our sport, and to encourage more football clubs to develop futsal sections to their organisations.
Antonio Dario
We for futsal
Futsal Focus supports the Donate4Dáithí campaign
To follow the Donate4Dáithí campaign, you can visit their website here: www.donate4daithi.org  or on Facebook at: https://www.facebook.com/Donate4Daithi you can also donate money to their campaign at: https://www.justgiving.com/crowdfunding/donate4daithi
You can learn more about the Donate4Dáithí campaign by going to our article here
You can read more articles about domestic futsal by going to the top navigation bar or click here
If you like this article and would like to keep updated on Futsal news, developments, etc then you can now follow Futsal Focus via Google News by following our page which will send you an alert as soon as we publish an article so please click here and follow us on Google.
You can also keep updated on Futsal news, developments, etc then please submit your email below in the Subscribe to Futsal Focus option.
Follow Futsal Focus by clicking on Facebook, Twitter, or Instagram or on the social media buttons on the website.