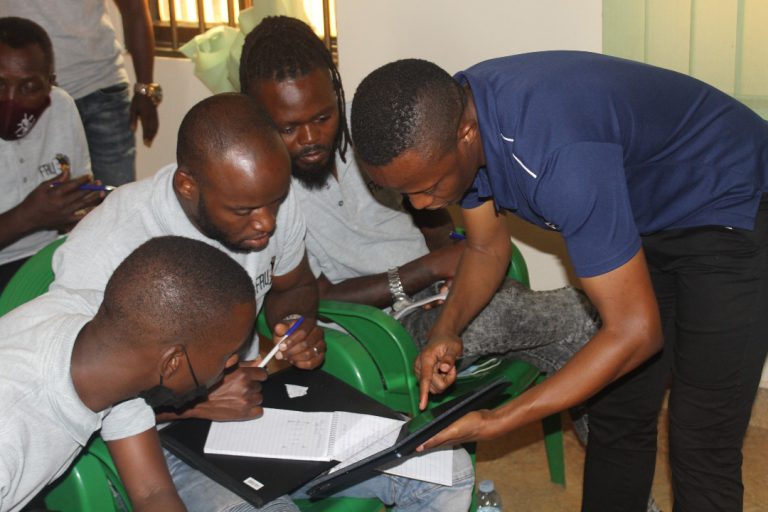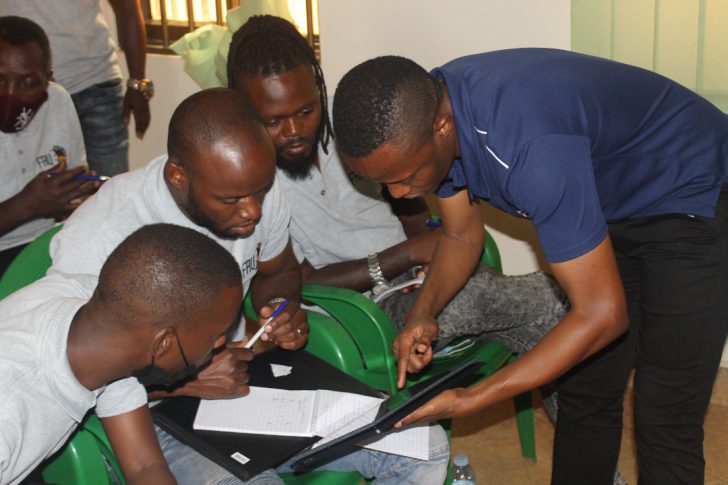 Estimated reading time:14 minutes, 23 seconds
The 2021 FIFA Futsal World Cup Lithuania, for African futsal, was one of the most exciting steps/phrases for the sport's development in its history. Representing Africa at the competition was Morocco, Egypt and Angola (debutants). Although Egypt didn't replicate their successful campaign of 2016, and they and Angola finished bottom of their groups, Morocco progressed for the first time to the knockout stages. The performances of Angola in their first world cup were very impressive, they are a nation who have a huge amount of potential and will no-doubt come back stronger for the next world cup qualifiers. Morocco, who had failed to record a single point in their last two world cup campaigns, reached the quarterfinals, and pushed Brazil all the way, only losing the fixture by a single goal. Morocco stood by their national team manager and in the end he and his staff put together a team that could compete, dominating African futsal and look to be closing the gaps on their global competition. Should the nation compete in the next world cup like they did in this competition, Morocco could be the first African nation to reach a semi-final in any FIFA world cup competition as African nations have reached the quarterfinals in a football, beach soccer and futsal world cup but not further.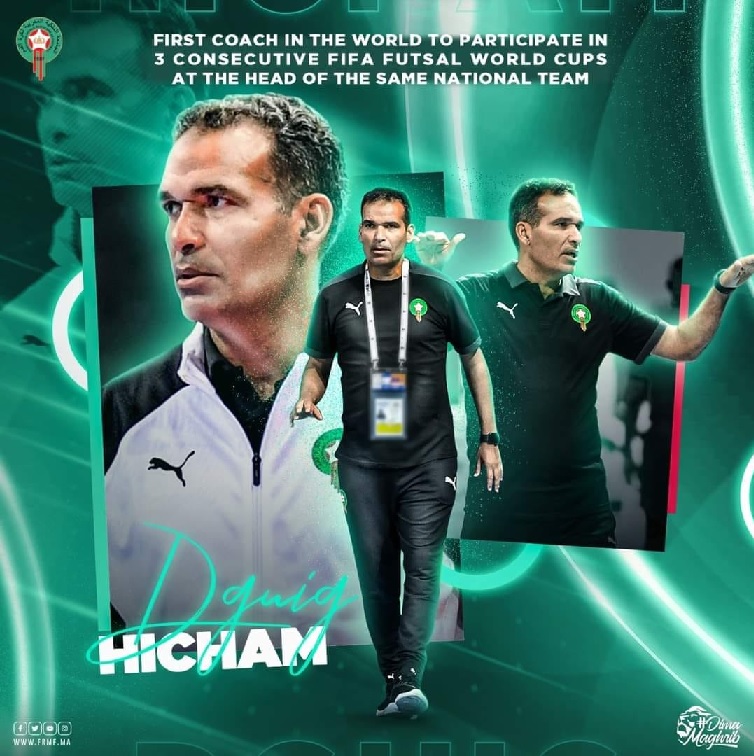 African futsal development
Angola
In Africa, futsal development is being discussed in a range of countries, Angola plans to launch a professional futsal league, the development has been held up due to COVID. The nation hopes to launch the competition at the end of this year or next year.. Dino Paulo is one of the leading executives in this development and you can read our latest article about this below:
Related article: A vision for the future of futsal in Angola, African, and beyond
Morocco
Morocco, after their successful world cup, according to Africanfootunited.com the nation wants to organize the next Futsal World Cup and have registered their interest to bid to host the competition.
The Royal Moroccan Football Federation has sent correspondence to FIFA to inform them of its candidacy for this event and to request the specifications in order to start preparing in the days to come. Morocco will compete with other countries that have already applied, namely Iran, Russia, Vietnam, Guatemala, Mexico and the USA.
FIFA has planned inspection visits to countries wishing to organize the Futsal World Cup from the start of 2022. FRMF president Faouzi Lekjaa expressed his dream of seeing the Moroccan team win the trophy at home, after having organized and won the African Futsal Cup two years ago in Laâyoune.
Uganda
Another exciting developing nation is Uganda, Uganda have yet to launch a national team, but the work they are doing on the ground to lay the foundation for a successful future is commendable. The Futsal Association of Uganda is led by Jjunju Hamzah as their chairman, the organization has been pushing futsal development for many years and started from humble beginnings. However, they are now a recognized member of the Federation of Uganda Football Associations (FUFA). The Football Association has respected the success of Futsal Association of Uganda and continue to give the organization its place as the body driving futsal on behalf of the Football Federation and officially recognized them as a member in September this year. Since their inclusion to Futsal Association of Uganda has been working hard to have an impact at all levels, earlier this year they announced they are set to partner with the Uganda youth football association (UYFA) to see the introduction and growth of Futsal in academies. According to FAU Chairman Hamza Jjunju, they want to introduce the sport to the young generation through FUFA structures.
"We want to introduce futsal to the young age and we are going to partner with UYFA so as to access the academies. In most countries abroad, children below 13 years play futsal in training before advancing to the 11-a side," noted Jjunju while appearing on Sanyuka TV afternoon show.
"With FUFA introducing a football development curriculum to academies, futsal will be fundamental as it will give the young players the basics of football," he said. UYFA Chairman Roberts Kiwanuka is equally optimistic.
"We cannot work in isolation. We have to have strategic partnership and FAU is one of those many important strategic partners. We look forward to working with them," noted Kiwanuka, also the Njeru-based Rays of Grace Academy director.
The Futsal Association of Uganda followed this development by announcing in September, their official four year Strategic plan. The administrative document themed "The game changer" is both a new document and an amendment to FAU's previous strategic plan that was meant to run until 2022.  Speaking at the launch, FAU Chairman Hamza Jjunju expressed his delight upon reaching this milestone and further expounded on what this means to the game.
"We are glad and I personally I am glad that we have reached another milestone as FAU to launch what we call the game changer or the practical road map to achieve the targets we've set to achieve. To the CEO and FUFA, this was a work of all members, it has taken us time I think around a minimum of 6 months to agree on the well stipulated tasks ahead of us. And to assure you, we were in touch with the federation, as truly we participated and contributed to the new strategic plan FUFA launched out at the assembly"- said Jjunju.
FAU Chairman Hamza Jjunju addressing the media at the FAU 2021-2025 Strategic Plan launch
"Our tasks are well laid out and it calls for our competence and support from all stakeholders, internal and external and with the good working relationship we have exhibited along , we believe we shall be able to work with them and make sure we achieve what we have set out to achieve"
"As FAU, our tasks in line with FUFA are simple, focus on the priorities, play well with our finances and then we believe we shall achieve"
FAU Technical development officer Ben Mwesigwa presenting the Strategic Plan
"We are lucky as FAU as a new association and have had a chance to look at what other sporting associations have done. We are among the few associations that have analyzed the strengths and weaknesses of a number of associations and we don't take lessons for granted"
"Our commitment now for the next four years is to push Futsal at domestic and grassroot  level. As well laid out we have the league but now we are going down strongly to make sure Futsal is played in schools and at community levels. The youth, we are already working with Uganda Youth Football Association to make sure we launch off Futsal in those age brackets. We are well versed that by 2025 we shall have achieved a lot in fulfilling the game changer"
FUFA CEO Governance Sam Bakiika added to the voice acknowledging the step taken by FAU to grow internally and also serve the bigger picture of FUFA.
FUFA Deputy CEO-Governance Sam Bakiika at the launch
"Organizations that plan and follow there plans are the ones that succeed, I am very happy that FAU has set out to have a plan. The plans are not the end in itself because we have the goals and objectives. We have to assess ourselves at the end on how we have performed on the objectives. I believe this is a first step in the right direction, we shall be able to see progress within the next four years when look back"
The FAU 2021-2025 Strategic Plan is meant to help FAU improve its internal practices in principles of strategic management and also aggregate resources and steer growth in areas around Governance, Financial sustainability, Women in Futsal, Competitions, Facilities, Marketing and National teams.
Uganda Women's futsal
Futsal Association Uganda will partner with the Abenakyo Foundation to push and facilitate growth of Women Futsal in the country. The 2018 Miss Uganda and 2018 Miss World Africa- Quiin Abenakyo through her foundation 'Abenakyo foundation' has reached a preliminary understanding for both entities to join hands and promote Futsal through pushing for girl child and women participation in the sport. As a key pillar in the recently rolled out 2021-2025 strategic plan, FAU focuses in among other priorities to grow the involvement of Women in Futsal across areas of playing, administration, coaching and refereeing. Abenakyo discussing with the FAU administration in a preliminary partnership meeting
"Today we have had an engagement with Queen Abenakyo and the Queen Abenakyo foundation. She has given us an opportunity about how we can partner to involve more women in the game across the country so that they can compete at levels like the Olympics so that they can flourish. We call upon parents to encourage their girl children to participate in the sport as it's one of the fast growing sports and with space for participation for the women"- FAU's Najjuko Sumaiya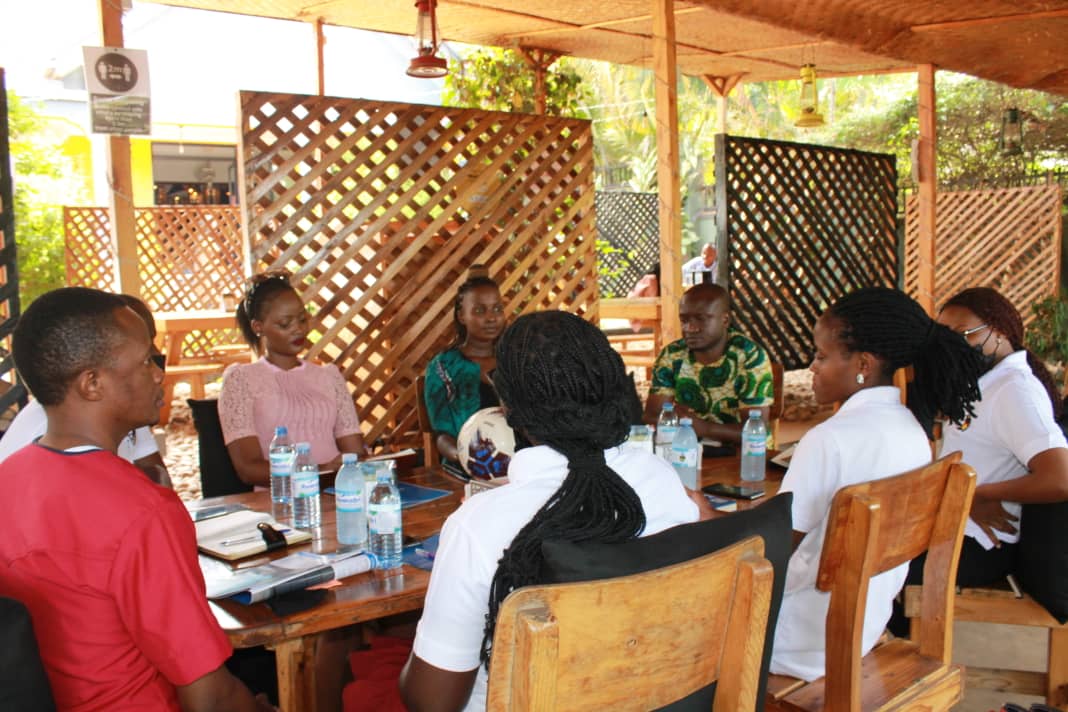 The partnership shall also double as Corporate Social Responsibility for both brands as a drive to empower women and grow their involvement in sports in general.
Uganda Coaching
The Futsal Association Uganda, this month, organized Uganda's first freshers' Futsal coaching course.  The Futsal Beginners Coaching course sessions kicked off at Edgars Youth Program offices in Mengo.  Attracting upto 21 participants among whom notably included active Futsal coaches, players, and administrators. The three days long course started with sessions in orientation about the game of Futsal, Roles of a Futsal coach, Practical training methodologies, First Aid, Diet and Nutrition and climaxed with an online assessment of attendants.  The tailor made Futsal coach training program is being conducted by numerous instructors led by FAU's Director Futsal development- Ben Mwesigwa and Pius Serugo.  Speaking about the Coach training program, FAU Chairman Hamza Jjunju emphasized that;
"The futsal Beginners Coaching Course highlights FAU's commitment of following its newly formed Strategic Plan, hence the trained futsal coaches are to pass on the knowledge to the young boys playing the futsal games as we push the agenda of participating in the 2024 Caf Futsal Cup of Nations"
The freshers course rotated around basic practices in Futsal with emphasis on Assessment of Futsal laws of the game, preparation for training sessions, tactics in Futsal, Nutrition and Diet of players etc. The coaching program climaxed with practicing sessions at the Old Kampala Futsal court in addition to the classroom assessments that were strictly supervised by the Director Futsal Development and main course instructor Ben Mwesigwa. The course marks the start of numerous technical training courses yet to be organized by FAU in a deliberate attempt to build capacity of those involved in the game.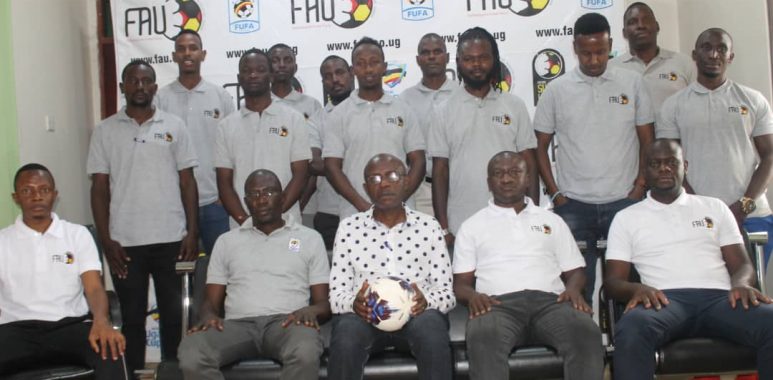 2021 Airtel FUFA Awards: Futsal to feature for the first time
The 6th edition of the Airtel FUFA awards will feature Futsal. For the first time, a Futsal player will walk home with a honorary plaque. On the 20th October 2021, the Airtel FUFA Awards 2021 were officially launched at Stonehaven Malcom X, Kololo and will be held on 4th December 2021 at Speke Resort Munyonyo. In total, 13 categories will be considered during the Airtel FUFA Awards with a newly incorporated category of FUFA Futsal Player of the year.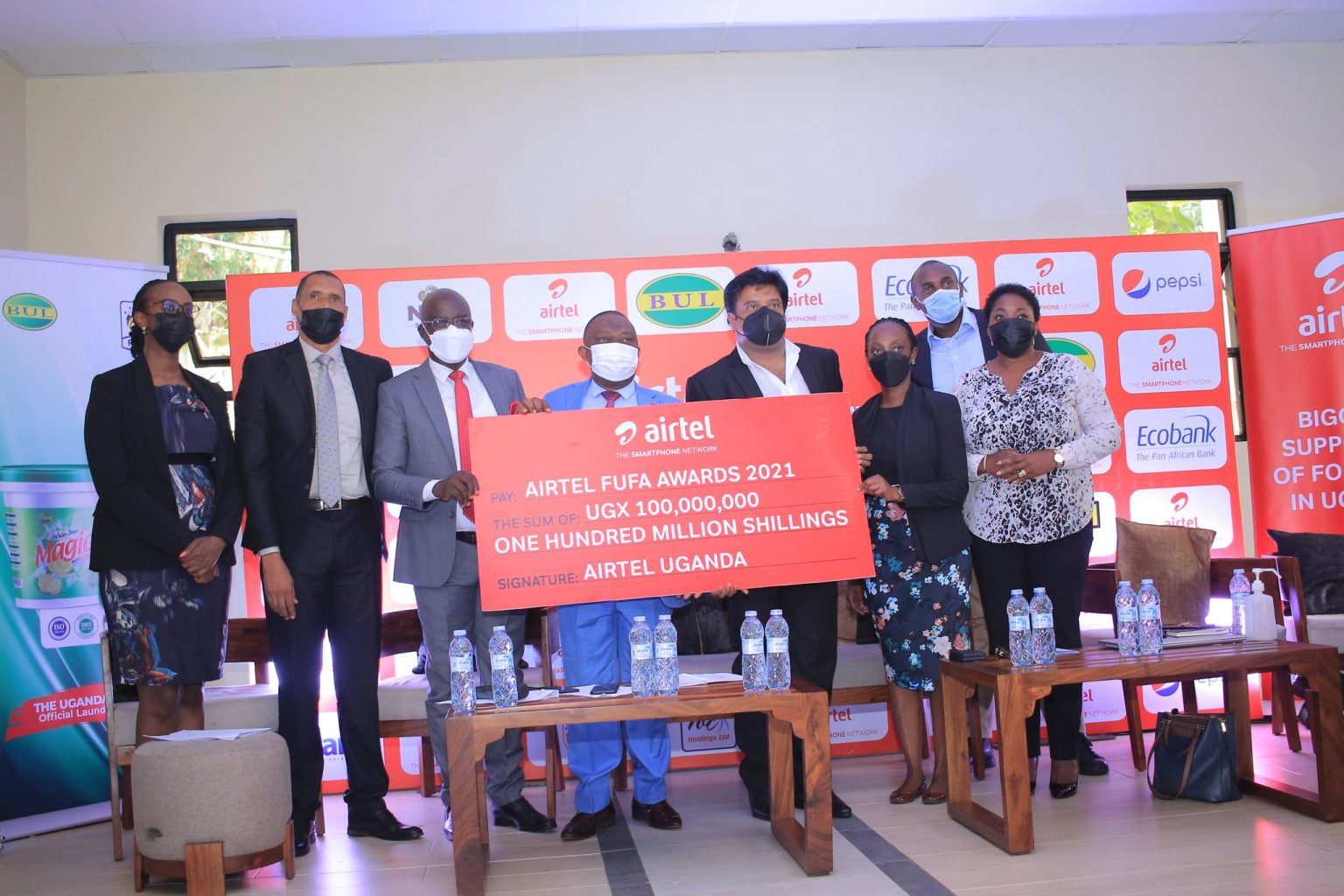 Uganda International futsal
FUFA Deputy Chief Executive Officer in charge of Football, Decolas Kizza stressed the need to see Uganda's National Futsal team compete at a continental level. Decolas Kizza expressed his satisfaction with how the game is growing and how ready they are to send a side to represent the country at the 2023 Futsal Africa Cup of Nations.
"I want to congratulate the Futsal Association Uganda for having had a successful league season despite all the challenges including the Covid19 pandemic. I thank the public for observing all that is required of them during this period and also our teams, our players.
"I also want to congratulate Park Fc that has won this year's trophy. This is the way to go, we want to have a strong Futsal League in Uganda so that we can also compete on the continent and other competitions. We are happy, excited and we hope that our people will participate in outside competitions and compete effectively."
The FUFA deputy CEO's message comes off the back of numerous internal processes by FAU to organize and grow competitiveness within all its competitions to prepare quality players for the Futsal national team set up.
Namibia futsal league
The organisers of the Namibian Futsal League are Absai Simon and Andrei Tirtirau with Stefnie Jansen. THE 2021/22 Namibian Futsal League is sponsored by Express Credit  and got underway earlier this month with 30 teams competing in three divisions at the Windhoek Showgrounds. At the launch, the league organiser, Andrei Tirtirau, said it will be the second year that the league is held, following a successful debut last season.
"Last season's league was very successful, and now there is a lot of excitement ahead of the start of the new league on Friday.
"We will have 30 teams competing in three divisions namely a first division, a women's division and an under-17 division. The tournament will be held on a league basis through till mid-December, and will then continue with the knockout stages after a short break in January." Tirtirau said they hoped to expand the indoor football league to other regions in Namibia.
"We want to take the game to the whole of Namibia and are planning to hold a weekend tournament at Swakopmund as well as in northern Namibia. By 2022, we hope to have a Premier League running nationwide," She said, adding that they hoped to compete internationally in the foreseeable future.
"We are working towards getting a national team together for international participation, and we will then aim to compete in the Futsal Cosafa Cup. We are planning to open a futsal academy over the next year to start developing talented young players and I am also in touch with the Brazilian national futsal team to see if they can come here to do some development work."
Tirtirau expressed her appreciation to Express Credit, which has come on board as the main sponsor of the league.
"We are very thankful to Express Credit for coming on board as the main sponsor. The entrance fee is N$1 500 per team, so it works out to N$150 per player, with each player playing two to four matches per weekend."
Tirtirau said they had approached the Namibia Football Association (NFA) to enter teams but there was no interest.
"We got registered with the NFA as the official futsal body in Namibia and the idea now is to create our own premier league. We invited all the NFA Premier League teams to enter teams for the futsal league, but there was no interest. However, we aim to start a premier league soon after raising the level of play and expanding to other regions of Namibia."
There are more and more examples of the sport's development but we wouldn't be able to fit them all into this article. However, the future is certainly bright for African futsal, and we are very excited to see new international teams entering the international stage in the near future.
Confederation of African Football (CAF) Futsal – The New Leaders of African Futsal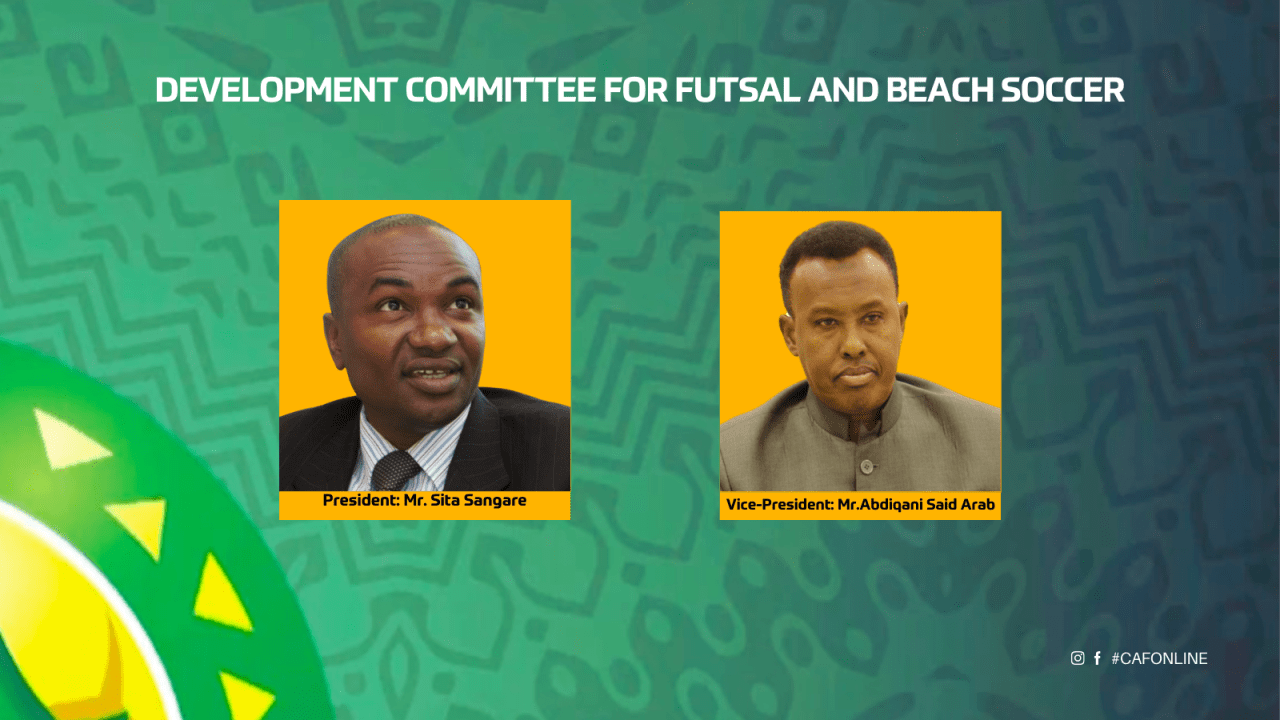 The new leaders of African futsal! Let's hope that they have the means and the will to assist the efforts of those mentioned in this article, and launch a real development for futsal by CAF on the continent.
(Main picture – futsal coaching in Uganda)
Futsal Focus supports the Donate4Dáithí campaign
To follow the Donate4Dáithí campaign, you can visit their website here: www.donate4daithi.org  or on Facebook at: https://www.facebook.com/Donate4Daithi you can also donate money to their campaign at: https://www.justgiving.com/crowdfunding/donate4daithi
You can learn more about the Donate4Dáithí campaign by going to our article here
You can read more articles about global futsal by going to the top navigation bar or click here
If you like this article and would like to keep updated on Futsal news, developments, etc then you can now follow Futsal Focus via Google News by following our page which will send you an alert as soon as we publish an article so please click here and follow us on Google.
You can also keep updated on Futsal news, developments, etc then please submit your email below in the Subscribe to Futsal Focus option.
Follow Futsal Focus by clicking on Facebook, Twitter, or Instagram or on the social media buttons on the website.