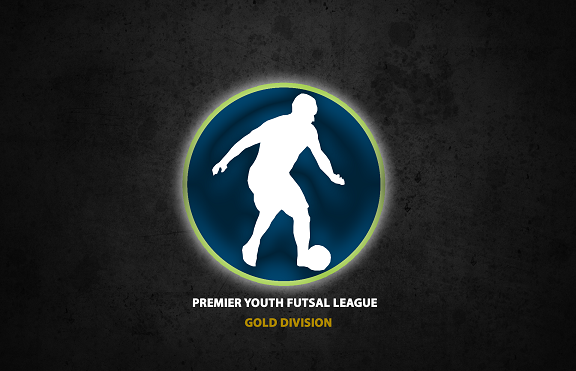 Estimated reading time:2 minutes, 21 seconds
November 6th will see the Inaugural Season of the Premier Youth Futsal League 'Gold Division'. The league will be formed with Six Founder members and run as a committee, each side having an equal vote in matters associated with the League.
The initial league will be contested amongst Eight teams, with all clubs providing age groups at U-10, U-12, U-14 'based on age groups from September 2016'. Clubs will participate in Home and Away fixtures over the period of November '16 – May '17. This is with the view to expand the following season with additional divisions/Sub-divisions, regions, age groups and play-offs. Clubs will also host a one-day competition events towards the end of the season at various age groups.
Originally the idea and concept arose a number of months ago between myself 'Olé Futsal Academy' and Diego Pagliuso 'Finta Futsal Academy'. We felt it was vital to create a competitive, professionally organised league, with players training and participating in a regular structured Futsal programme involving the appropriate personnel and established Futsal Academies.
Our primary focus is to guarantee players are able to play in an enjoyable environment under the correct Futsal conditions. There will be no restrictions in regards to Academy players, giving everyone an equal opportunity to play Youth Futsal at an Elite Level.
Alfie Brooks 'Olé Futsal Academy', Diego Pagliuso 'Finta Futsal Academy', Jon Kurrant 'Pro Futsal Academy', Grant Osborn 'Enfield Futsal Academy', Pete Goodwin 'Baku United', Carlos Santos 'CM Futsal', each of the six founding members have taken on voluntary roles to ensure the league operates efficiently.
To celebrate our press release and publication of the Premier Youth Futsal League, we will be present at the Copperbox this coming Saturday. A few select players from each of the PYFL Academy teams will come together to create an England vs. Rest of the World (ROTW) Under-12 Fixture. This game will be followed up with a Select England vs. ROTW Senior team made up of players presently featuring in the Men's Senior National League in England. Entry for the event is free so please come along and support.
If you would like to register your interest or require additional information regarding the league, contact Alfie Brooks at info@olefutsal.co.uk. The league website will also be live in the forthcoming coming weeks.
By League Chairman Alfie Brooks
If you like the information provided, you can read more articles about grassroots and coaching by going to the top bar navigation or click here
If you like this article and would like to keep updated on Futsal news, developments etc then please submit your email below in the Newsletter section or by clicking on the Subscribe to Futsal Focus option on the header.
Follow Futsal Focus by clicking on Facebook, Twitter or Instagram or on the social media buttons on the right sidebar.