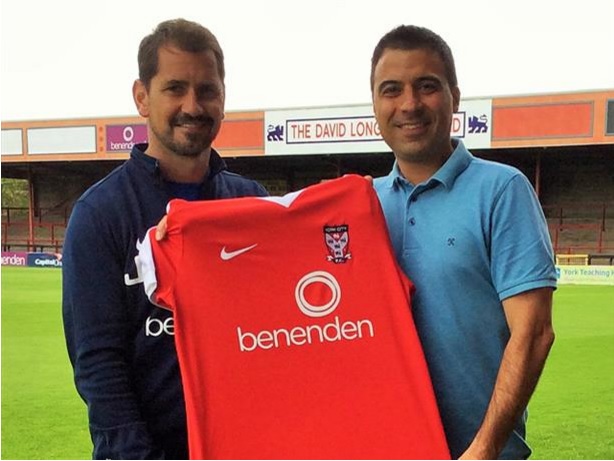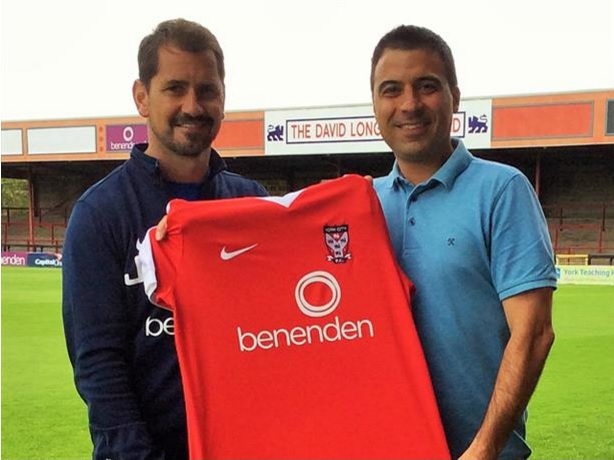 Estimated reading time:7 minutes, 21 seconds
English Futsal is not growing in awareness and scale that everyone involved would like but it is still growing and an example of the development of the sport is the addition of a seventh professional football club entering the FA National Futsal League, York City Football Club. The other professional football clubs involved with Futsal are Sheffield FC, Tranmere Rovers FC, Oxford City FC, Cambridge United FC, Southampton FC, and Bristol City FC.
This month Oxford City Lions will compete in UEFA's highest club competition, the UEFA Futsal Cup, which is the sport's equivalent to the Champions League. The club will fly to Andorra to compete in Group H against hosts FC Encamp, Israeli club ASA Tel Aviv and FC Feniks from Kosovo. However, Oxford City has been involved in English Futsal for a number of years, taking their first steps in this development journey is York City FC under the leadership of experienced futsal coach, Junior Roberti from Brazil.  Futsal Focus spoke with Junior after the announcement to find out more:
Congratulations on your appointment as head coach of York City FC Futsal, can you please introduce yourself and your experience playing and coaching Futsal?
Thank you, Futsal Focus. Yes, I am very happy and looking forward to working with York City Football Club to develop Futsal further in our region. This is a wonderful opportunity and gives the sport of Futsal increased awareness and credibility by having York City FC support the development and growth of the game.
My coaching career started in Italy in late 2008 after a playing career which included my home country of Brazil, Spain, and Italy. Futsal is an established sport in Italy but an opportunity to work in England and help the game develop here was interesting for me, being part of any sports growth is always difficult at the beginning but I moved to Leeds and started working with Leeds Futsal Cub. We managed to get to the FA Futsal Cup semi-finals in 2011 but unfortunately lost to FC Baltic on penalties. In that same season, I was involved with Birmingham FC and had the opportunity to play in the Grand Finals as well. After that, I moved to Sheffield FC for one season then back to Leeds with CYDC Leeds, we achieved Super League qualification that season, it was a great season, one I won't forget. From 2011 however, I was involved with the University of York Futsal Club helping them with their BUCS Futsal Championship ambitions but from 2013 I decided to dedicate myself exclusively to the University of York Futsal Club and I am glad that I did.
How did you hear about the head coach role at York City FC and why did it interest you?
The role at the club was not an advertised position. I and the York City Fc Foundation have been discussing this project for more than a year, this was not something that just happened. York City FC through its Foundation really believe in Futsal as a sport in its own right and always wanted to invest in it. The club and the foundation see the benefits of Futsal and its growing popularity across the country. Awareness is growing all the time and there are not enough clubs to meet the interest, therefore the York City Foundation decided that it was time the club provided the community with the opportunities to play Futsal and have a pathway for kids, teenagers, and adults to play at the highest level which is why we will be competing in the FA National Futsal League.
What are the club's reasons for getting involved in Futsal especially at a National Futsal League level?
The club believes in this sport, they believe it's a great way to increase community participation and develop a new activity for young players, etc. The project requires a National League side as we need to offer a pathway. So many people offer Futsal during the season but have no games, no competition, nothing, so it's very weak product. We offer everything and when you reach an adult age you will have the choice to play Futsal as well.
Does the club have a 5-year plan to grow the club and what is your input in the club's future?
I personally don't think it's the most important thing to look after now, we do have plans but we want quality over quantity, structure over publicity. I have seen people develop "5 years plans" since I am here that didn't last 5 months. We will develop Futsal players from the age of 4 onwards. We will have a National League side for Men's and Ladies for 16+, this is our plan. It was happening already with the University, it's just a matter of creating a stronger structure.
What kind of support is the Futsal club getting from senior management and what are your goals for the club's first season?
The club is really keen to embrace Futsal, as I said they believe in it, it's not just a wave. We have been discussing this project for more than a year. Paula Stainton, our Foundation Manager is bringing to the Futsal side all her management experience which is great. York City FC's First Team Coach Jackie McNamara is also keen to participate by getting his young squad involved in Futsal training, matches, charity, etc. The club is keen. We (The University of York) won the league last season but lost the play-off to another professional football team involved in the national futsal league, Cambridge United. This season, we want to win promotion and develop players as well. Every time I see a young English player participating at this level, I see my job as done. It is important to have a mix of foreign players within the league but we need more English players across the country getting involved in Futsal at the highest level.
Is the club incorporating Futsal into their own Football academy, why and who is leading that?
Yes, however, this is something that will be gradually implemented, Futsal as a football tool. I personally believe it's possible but it needs to be a natural transition. I don't believe that a session a week indoors will make your kids better footballers. Futsal helps football naturally and not artificially. So we will have the Futsal academy coaching Futsal for Futsal and we will carefully integrate aspects of both sports.
Does the club have the interest to compete for a UEFA Futsal Cup position and recruit players that have the experience to help native English players develop?
I don't think the UEFA Futsal Cup is something we need to look at, for now, we need to take it to step by step. We have a few foreign players that have played Futsal abroad, we always had and this will not change now. We are bringing a few again this season, but as I said before developing local young talents is our main goal.
What are your own hopes for Futsal's development in York and England?
York always supported me and Futsal, I can't complain. The University of York, York Sports, The Press Newspaper, York City, etc. Now I hope we get more exposure and more fans to our games. York City FC has fantastic fans that really support the club, there is no reason why they can't support both, but this will come with time.
Futsal in England is always a challenge, I am one of the longest lasting coaches still involved, I see very few people that are still working in Futsal since I started back in 2009. Since then we have had good and bad times, times when we believed things were changing for the good of the game and suddenly when we felt it was changing for the worst. But I am confident the FA is looking after the development of the game and it will get stronger with more clubs competing every season. I am looking forward till they announce Division 3 across the regional leagues and with each division now having 8 or 9 teams now I believe in a season or two we will have a third division and this growth will be great for the game of Futsal.
If you like the information provided, you can read more articles about domestic futsal by going to the top bar navigation or click here
If you like this article and would like to keep updated on Futsal news, developments, etc then please submit your email below in the Newsletter section or by clicking on the Subscribe to Futsal Focus option on the header.
Follow Futsal Focus by clicking on Facebook, Twitter or Instagram or on the social media buttons on the right sidebar.