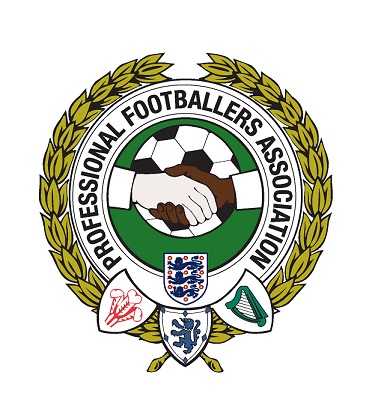 Estimated reading time:3 minutes, 23 seconds
Futsal Focus and Tranmere Rovers FC are delighted to announce the Professional Footballers' Association's sponsorship for the Futsal Focus Network Business Conference.
The Professional Footballers' Association (PFA) was formed on 2nd December 1907 and is the world's longest established professional sportsperson's union.  The aims of the PFA are to protect, improve and negotiate the conditions, rights and status of all professional players by collective bargaining agreements. The PFA also support players after their careers, providing them with education, health, community and coaching advice.
Tranmere Rovers FC and Futsal Focus would like to thank Gordon Taylor, Chief Executive of the Professional Footballers' Association for his support for the conference and recognizing the opportunities that Futsal has for young players and retired professional football players in the UK.
Unfortunately, not every academy player will go on to be a professional football player and in the UK from ages 16 to 21 years old, Football has a 76% drop out rate (This is from grassroots up). However, Futsal is one of the fastest growing indoor sports in the world. The sport has established professional leagues or professional leagues are being established across the globe. FIFA and its confederations are advancing the development of the sport and revamping their current competitions or adding to them alongside the Olympics who added Futsal to their programme and it will now feature at the 2018 Youth Olympics in Argentina. Therefore, Futsal offers academy players who leave clubs, but have the right skill set the opportunity to continue playing in the UK with FA National Futsal League clubs and potentially representing their countries in FIFA competitions should they shine.
For retired professional players, there are not enough roles to stay involved in the Football industry from a coaching, media and business capacity. However, Futsal is a growth market with massive potential in the UK and further afield for players to use their profiles to increase awareness and be involved in the sport's development.  Examples of players already involved in the Futsal industry are Kevin Davies, former England International, developing Futsal in Bolton with the Bolton, Bury and District Football League. Dean Gordon, the former Crystal Palace player, developing Futsal in the North East and Luke Chadwick, former Manchester United and Cambridge United player, coaching Futsal at Cambridge United academy.  In Northern Ireland, Ciaran Donaghy, (Son of Mal Donaghy, former Manchester United player) former semi-professional for Cliftonville FC, set up Belfast United Futsal Club who recently won the Irish FA National Futsal League and will represent Northern Ireland in the UEFA Futsal Cup. Ciaran's thoughts on Futsal are:
"Developing Futsal in your community is a huge opportunity for retired players. Unfortunately, not every retired player can stay involved in Football but these players have a good understanding of what is demanded of a player, what is expected at the highest levels and their experience is vital for any young ambitious player. Furthermore, they understand the heartbreak, the mental strength needed and passion.  All this experience should not be wasted and if Football is not an option then Futsal certainly is."
"Futsal is a sport in its own right, therefore, you have to learn the tactical and technical needs of the game. But, there are different levels of opportunities you could start with such as hiring a unit, start youth development programmes, a Futsal center, leagues, and tournaments or like me, you could start your own club."
To learn more about the Futsal Focus Network Conference in partnership with Tranmere Rovers FC, our guest speakers, topics and to purchase your tickets, go to www.futsalfocus.net/conference/
If you like the information provided, you can read more articles about Futsal by going to the top bar navigation or click here
If you like this article and would like to keep updated on Futsal news, developments, etc then please submit your email below in the Newsletter section or by clicking on the Subscribe to Futsal Focus option on the header.
Follow Futsal Focus by clicking on Facebook, Twitter or Instagram or on the social media buttons on the right sidebar.