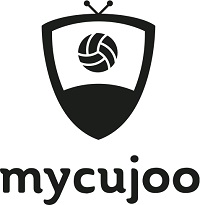 Estimated reading time:2 minutes, 11 seconds
mycujoo is delighted to support the Futsal Focus Network Business Conference in partnership with Tranmere Rovers FC. We are excited to also take part in this important and historic step for the sport where we will present our business and how it can help the Futsal industry in the UK and further afield.
mycujoo.tv is a multi-channel football TV platform, which empowers football/futsal associations, leagues and clubs all over the world to create, distribute and monetize live content of their games and competitions via live streaming, including their top, middle-tier and amateur leagues as well as their youth, women's and futsal events.
Currently, mycujoo is working with approximately 300 football/futsal stakeholder in more than 40 countries across all continental football confederations. These include UEFA, the Asian Football Federation (AFC), the Brazilian FA (CBF) and the US Soccer Federation as well as semi-pro and amateur leagues and clubs.
Futsal has always been an important area of business for mycujoo, since the beginning of the company in 2014. The company works with some of the most successful futsal clubs in different European countries, such as KB United in France, Luparense in Italy and Mobulu Uni Bern in Switzerland. mycujoo is also partnering with several National Associations in Asia, which include futsal competitions in their regular programming. Last year, the company also partnered with FISU (International Federation of University Sports) to bring the Futsal University World Cup Brazil 2016 to fans all over the world.
mycujoo offers full protection of all IP rights, including a safe distribution of the content on the platform as well as on the clubs' official websites and social media channels. The use of its football-oriented technological solution is completely free. mycujoo's business model is based on a revenue share with the stakeholders, meaning that the company only takes a fee or share on eventual incomes generated from video advertising and sponsorship; all the rest (streaming, storage, usage of all features) has no cost.
mycujoo invites its partners to "self-broadcast" their events supporting multi-cameras and one-camera productions using camcorders or any encoding device as well as mobile-broadcast, via the streaming app (available for iOS or Android), powered with 4G mobile internet connectivity. The technology is simple to learn and the company provides full customer support.
For your complete reference, please find at this link our presentation including more details and examples on the topics mentioned.
To learn more about the conference go to www.futsalfocus.net/conference/ where you can read about our guest speakers, topics and purchase your ticket.
mycujoo facebook page with over 150,000 followers: https://www.facebook.com/mycujoo/
mycujoo official website: https://mycujoo.tv/