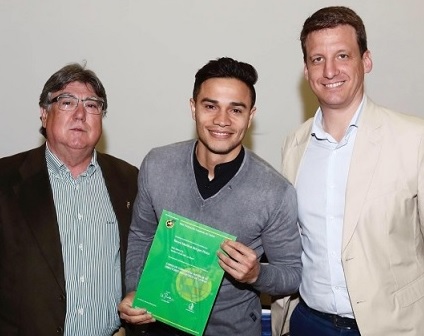 Estimated reading time:2 minutes, 17 seconds
In a separate interview, Futsal Focus spoke with London Helvecia Futsal Club Head Coach Leandro Afonso who spoke passionately about leading by example and to continuously educate yourself and to encourage your players to do the same. You can read this exclusive interview via this link: http://bit.ly/2G3ATbI
Recently, Leandro posted a picture reinforcing his thoughts on the importance of education and developing habits: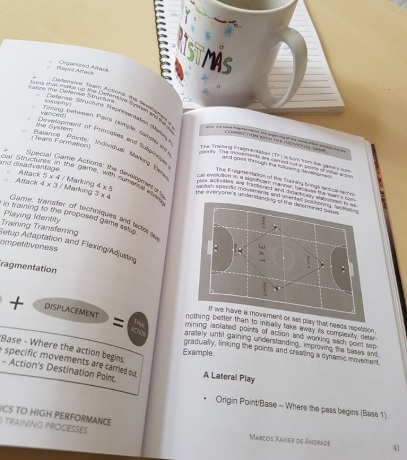 Under the picture Leandro posted:
"Successful people don't decide their future, they decide their habits and their habits decide their future"
This ethos is reflected by his team captain and the captain of the England National Futsal team, Raoni Medina who recently finished a Sports Directors Course at the Royal Spanish Football Federation (Real Federación Española de Fútbol).
To celebrate finishing the course, Raoni met with the number one World Futsal player, Ricardinho and his Movistar Inter teammate, Iván Moreno Arévalo.
Raoni shared his thoughts on this experience in Spain:
"Sports Director course by RFEF concluded and what a fantastic journey it was, for the last six months Madrid was my second home, traveling every week was tiring but really enjoyable at the same time. Not only learning from the best Spanish professionals but sharing all this time with a nice bunch of people. Looking forward to the next chapter, but before it's time to rest and be ready for an exciting season ahead."
Futsal Focus spoke with Raoni after he finished to find out what his motivation was to take the course,
"I have always had an interest in leadership and this has been fuelled further by my roles in Futsal on and off the court. However, my playing career will come to an end one day and I see this course as a means to continue my leadership development in the next chapter of my life," said Raoni.
Raoni is one of the most successful domestic futsal players in England, winning 8 National Titles, 7 FA Futsal Cups, 4 Golden Boots with London Helevicia Futsal Club, Baku United and Reading Futsal Club.
If you like the information provided, you can read more articles about Futsal by going to the top bar navigation or click here
If you like this article and would like to keep updated on Futsal news, developments, etc then please submit your email below in the Newsletter section or by clicking on the Subscribe to Futsal Focus option on the header.
Follow Futsal Focus by clicking on Facebook, Twitter or Instagram or on the social media buttons on the right sidebar.