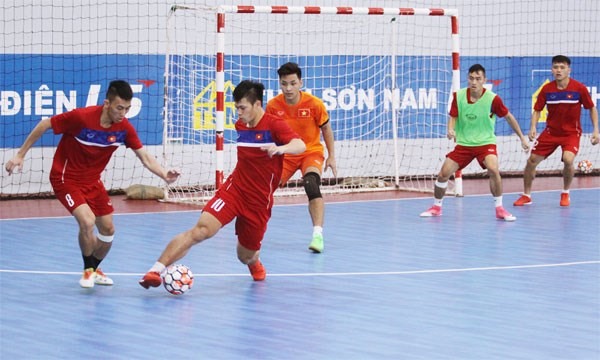 Estimated reading time:2 minutes, 15 seconds
Authors:
Sadegh Amani-Shalamzari, Farid Farhani, Hamid Rajabi, Ali Abbasi, Ali Sarikhani, Carl Paton, Mahdi Bayati, Daniel Berdejo-del-Fresno, Thomas Rosemann, Pantelis Theodoros Nikolaidis, and Beat Knechtle
Department of Exercise Physiology, Faculty of Physical Education and Sports Sciences, Kharazmi University, Tehran, Iran
Department of Biomechanics and Sports Injuries, Faculty of Physical Education and Sports Science, Kharazmi University, Tehran, Iran
Faculty of Health and Sport Science, Eastern Institute of Technology, Napier, New Zealand
Department of Exercise Physiology, Sports Medicine Research Center, Sport Sciences Research Institute, Tehran, Iran
Head of Performance at Bay Area Futsal Club, San Francisco, CA, United States
Institute of Primary Care, University of Zurich, Zurich, Switzerland
Exercise Physiology Laboratory, Nikaia, Greece
Medbase St. Gallen Am Vadianplatz, St. Gallen, Switzerland
The aim of this study was to investigate the effect of leg blood flow restriction (BFR) applied during a 3-a-side futsal game on strength-related parameters. Twelve male futsal players were randomly assigned into two groups (n = 6 for each group) during 10 training sessions either with or without leg BFR. Prior to and post-training sessions, participants completed a series of tests to assess anabolic hormones and leg strength. Pneumatic cuffs were initially inflated to 110% of leg systolic blood pressure and further increased by 10% after every two completed sessions. In comparison with baseline, the resting post-training levels of myostatin (p = 0.002) and IGF-1/MSTN ratio (p = 0.006) in the BFR group changed, whereas no change in the acute level of IGF-1 and myostatin after exercise was observed. Peak torque of knee extension and flexion increased in both groups (p < 0.05). A trend of increased neural activation of all heads of the quadriceps was observed in both groups, however, it was statistically significant only for rectus femoris in BFR (p = 0.02). These findings indicated that the addition of BFR to normal futsal training might induce greater neuromuscular benefits by increasing muscle activation and augmenting the hormonal response.
If you like the information provided, you can read more articles about Futsal research by going to the top bar navigation or click here
If you like this article and would like to keep updated on Futsal news, developments, etc then please submit your email below in the Newsletter section or by clicking on the Subscribe to Futsal Focus option on the header.
Follow Futsal Focus by clicking on Facebook, Twitter or Instagram or on the social media buttons on the right sidebar.