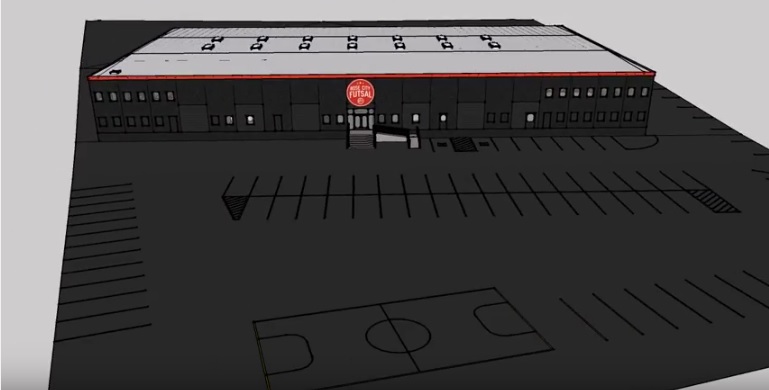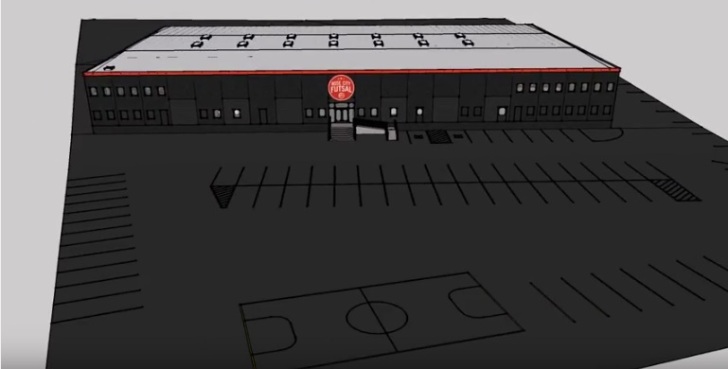 Estimated reading time:11 minutes, 50 seconds
The futsal services and facilities that we are seeing across America are very impressive. Recently, we interviewed City Futsal Dallas to discuss their developments in their local community and their business plans to develop their services further to assist Futsal enthusiasts not only in Dallas, Texas but across the States, the Americas and beyond.
Today, we are interviewing Rose City Futsal in Portland, Oregon in the Northwest of the United States of America. Rose City Futsal is about to open its second location; each of their facilities has 3 courts, a restaurant and pub, pro-shop, a sports trainer on site and hosts 10,000 futsalers yearly. When we heard about this we decided it was time to contact Director of Coaching Eduardo Araujo at Rose City Futsal to find out more.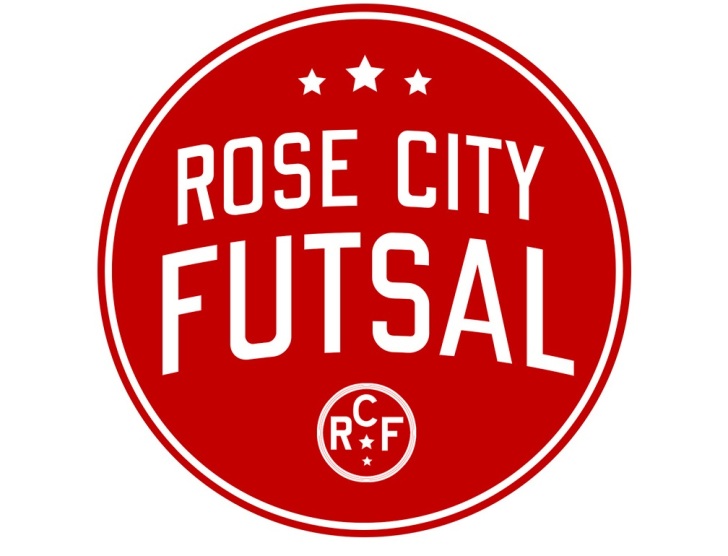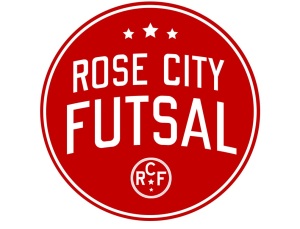 Eduardo, thank you for agreeing to this interview with Futsal Focus and congratulations on Rose City Futsal's success so far, the hard work of you and your staff is certainly paying off. Our first question is:
FF: Before Rose City Futsal started off was there awareness of Futsal and what got you (Rose City Futsal) interested in developing your first facility and starting this journey?
Futsal has been played in Portland for a couple decades in a few different locations, but it has seen its biggest growth in the last couple of years. We have recently been observing new Futsal courts opening up around the city in different neighborhoods.  Some are converted old tennis courts and parks, some are arising from indoor soccer facilities transforming their formats to futsal, and some local basketball gyms becoming more used by futsalers than by other athletes.
Originally, in Portland, futsal was mainly a winter-only sport that soccer clubs would take their players in the cold months to play in leagues. When Rose City started, we believed we could do more for the game and for the players. RCF was the collaborative product of 9 local families' vision to provide their community with an outstanding family-friendly futsal environment. When I was hired as the Director of Coaching for Rose City Futsal a year after its opening, my objective and task was to develop a futsal culture where players and families truly enjoyed the experience.  Our experience is that the passion for the sport and care of our community is both growing the game and helping the players develop their skills. Growing up in Brazil, I have personally always believed in the importance of sustaining a vibrant social culture while working towards goals.
Together we've cultivated a futsal environment at Rose City that is safe, professional, and lots of fun.
FF: When Rose City Futsal started, what difficulties did the company face and how did you overcome them?
When we first started–as is common with any new facility–it took time to get our numbers up.  We needed to convince people of the benefit of futsal and become a sustainable business.  We believed in our vision and in the benefits that futsal has to offer, so we trusted that it was just a matter of time and kept working towards our goals. Occasionally we still face some of those difficulties, but we are lightyears from where we started.
The hardest part for us is that futsal still a very young sport in the US. Therefore we must be constantly evolving and creating new ideas to meet our players' needs.  We quickly realized that we needed to take some of our best players to other tournaments to expose them to other levels of competition.  Sometimes we still find it hard to convince players that futsal should be played and trained on a yearlong basis and not only during the winter months. It has been a constant educational process to gain more acceptance and understanding of futsal and how it is played, but we love to watch this grow.
Literally every day in our business we have a new challenge, so we've learned to embrace the need to be adaptable and making change and growth a fun part of working at Rose City Futsal. We see parallels between running a successful business and being successful on the court: you have to be willing to respond quickly to changing circumstances.
FF: When we spoke via email you mentioned that you host 10,000 Futsalers yearly, how did you grow this participation number and how is this broken up into age groups and usage such as leagues tournaments and other services?
Three years ago, our Youth Academy for example had 30 kids and now we have over 3,000 kids ages 6-16 training with us over the year. Our Stars program started with a few kids and now hosts about 1,000 players per year in the ages 2-6. Our adult leagues started with 30 teams and now we have over 160 playing yearlong. Our Youth Leagues has over 200 teams throughout the year. Our annual major tournament, The Rose City Futsal Cup, includes over 50 teams from around the country. We offer adult and youth open-plays enjoyed by hundreds of people over the course of the year. We also love to host viewing parties for events such as the Futsal World Cup, MLS games, and the Olympic games. We participate in community events such as street fairs and parades and bring futsal to people. We provide the space and our knowledge to several non-profit organizations to run fundraisers, tournaments and events. We are developing a relationship with other non-profits so we can lend our coaching staff to run free clinics in low-income neighbourhoods and get more people participating in the game.
We are growing and I believe this is happening for several reasons:
We provide an outstanding experience to our community
We value each individual that comes through our doors,
We invest time and effort in customer service.
We deliver high-quality programs with the vision of developing not only athletes, but great citizens as well.
We respect and collaborate with invested people and organizations like Futsal Focus and others, that are constantly promoting the game and raising players' awareness.
We provide an environment that is safe, professional and fun for employees, players and families alike.
We are willing to be adaptable; we are willing to learn and evolve to meet the needs of our players and the growth of the sport.
FF: You are opening up another location, now that two locations will be in use, how are you going to make both successful?
That is the new challenge that all of us at Rose City Futsal are looking forward to. We will continue with our vision of providing the best experience, developing culture while also being adaptable and coming up with new ideas. Although we will still be serving the Portland metro area, we will now be in a different area of town with new demographics and therefore, we anticipate different needs. One thing we expect to remain constant is that people want to have fun and that is ultimately what brings all of us to the game.
FF: What makes Rose City Futsal unique and what are your key success stories so far when it comes to player development, business developments, services?
What makes RCF unique is true vision of growing the game and being an inclusive place for players of all ages, genders, races and income. We offer different programs that suit any demographic, from our all-welcome open-play times to our elite training program under very specific curriculum and supervision of professional coaches.  Our pub is also another key element and gives people a place to be together, watch replays of their own games, and do the best thing of the game: talk about the nice goal or play they had!
We have been seeing our business grow at a very fast pace but we are still able to stick with our principles and provide a great experience and service to our community. We have been able to provide jobs for over 30 people and soon to be 60 with the opening of our second location. Each employee is valued as a key part of the success of the company and we hope to continue to offer opportunities for growth in their careers.
In player development, we have been investing a lot in youth and also in coaches' development so that the future can be bright. We currently have 100 players in different age groups in our "RCF Select Teams", which trains yearlong and competes in some local, regional, national and international events. In the last couple of years, we have been able to compete against some of the top academies in the world, such as Inter-Movistar, Rio de Janeiro State Federation, Roma Calcio 5, Pescara Calcio 5.  We have been proud to show that the US can produce top players and give great games to any club.
One of our former players got invited to the US U14's National soccer team. We have had a player move to Portugal to join FC Porto Academy. We recently had 6 boys and 2 girls from our program invited to represent the US in trainings and games with FC Barcelona Futsal this upcoming year. Professional soccer players in Portland send their kids to train with us as they see the benefits of futsal and our approach. Mainly we have been helping develop players for soccer; we can't wait for the day that we will also be providing a professional path for our growing numbers of top futsal players in the country.
FF: What is the future for Rose City Futsal, are you more concerned with local Futsal development or like City Futsal Dallas do you have aspirations to see Futsal and your brand expand into other states in America and what services would you provide them?
We are interested in the development of both the local and national levels of the sport. We believe that integration and sharing of experiences among the different futsal and soccer groups in the country is extremely important in order to grow the sport.
We are currently developing a futsal vision in Portland and the NW to provide educational resources, training and competition for all coaches and players in the community, not only our own. We want to share our knowledge and passion for the game so that we can push the level of competitive to new limits.
We have invested in and developed a great knowledge base on running futsal programs and facilities, and it would be a natural progression to start to either help others with their vision around the country or expand our own in other cities, states and countries. It's important to us to make sustainable and long-lasting business commitments.
FF: The Professional Futsal League plans to launch in 2018, in your opinion do you think the league will be a success or do you see it struggling as indoor soccer has over the decades to reach a larger audience in the United States?
I believe the PFL has everything it needs to succeed in the US. Futsal is a fast, fun and entertaining game that will suit very well with the sports scene in the US. As any new idea, I am sure it will face challenges and will have to adapt to the market in order to meet the goals in mind. The PFL has facilities, investors and committed people interested in making it happen, which I believe are the key factors to making a successful league and finding its niche.
One thing I guarantee you is that Portland is ready for a professional futsal team and I believe that so are several other cities around the US. In order to touch a massive audience from all parts of the country and the world it will certainly take some time and hard work, but I am confident that it will get there eventually.
FF: Outside of the professional game development, what in your opinion should be developed at a grassroots level to ensure the growth of Futsal and its popularity across the U.S?
A key component of the growth of popularity of the sport is the investment at grassroots levels. We see lots of futsal associations popping up in the country and most of them are related to tournaments, insurance and leagues. As far as we are aware, we still haven't seen one association on the national level committed to making the game more accessible to players. In Portland there is an organization named Rockwood Initiative that has been partnering with different brands and building futsal courts for low-income neighbourhoods.  Their efforts benefit the lives of hundreds of kids and revitalizes abandoned city areas. We have thousands of tennis and basketball courts all over the US currently not being used; it would be fulfilling to see those converted to futsal or multi-sports courts as we see all over the world. I even see it as a great opportunity for sports brands to take on the task to invest and renovate courts around the country and therefore support the growth of the sport and simultaneously their brand awareness. Similar to what we have seen in basketball around the country, if we want to develop top futsal and soccer players in the US, we have to get kids involved in all demographics and make the sport more accessible. What makes a good player is the time they invest in the game, not the money they invest.  Ultimately the only way to provide time on the ball without the high cost of playing sports in the US is by building courts open to the public and growing the grassroots appreciation of the game.
If you like the information provided, you can read more articles about grassroots and coaching by going to the top bar navigation or click here
If you like this article and would like to keep updated on Futsal news, developments etc then please submit your email below in the Newsletter section or by clicking on the Subscribe to Futsal Focus option on the header.
Follow Futsal Focus by clicking on Facebook, Twitter or Instagram or on the social media buttons on the right sidebar.