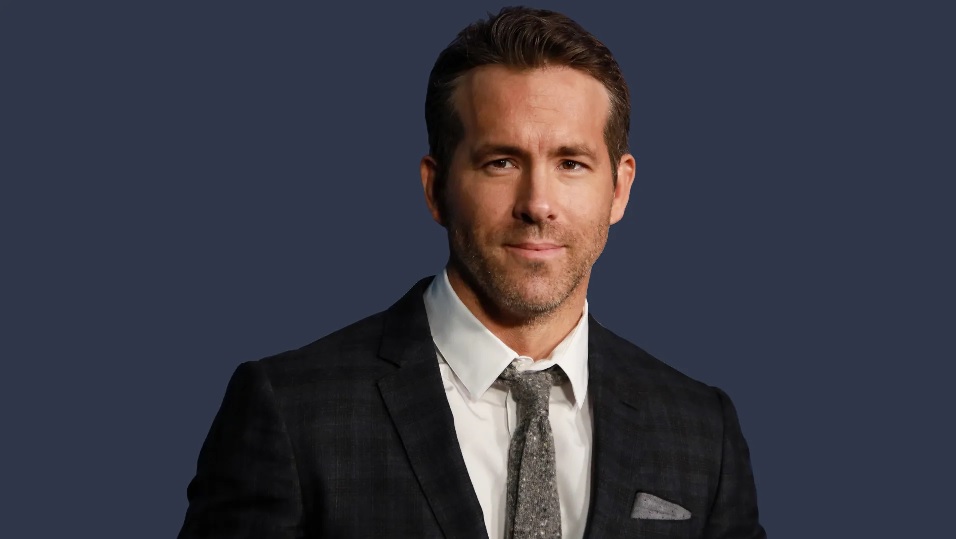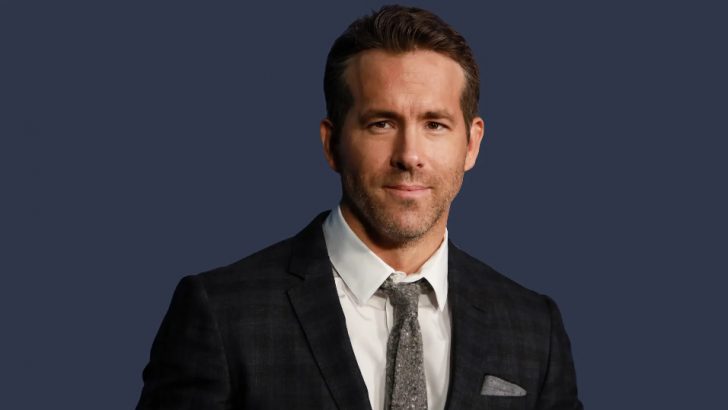 Estimated reading time:10 minutes, 18 seconds
For readers, who may not know, National League side Wrexham FC from Wales, who compete in the fifth tier of English Football, was taken over by Hollywood stars Ryan Reynolds and Rob McElhenney in 2021. The club is now destined for promotion and is in hot pursuit of a return to the football league, they sit second in the league with a game in hand, to go top, should they win their additional fixture. Whereas some owners who have come over from North America (previous owners of Liverpool, and Manchester United's current owners) have received criticism, the Hollywood pair have been welcomed with open arms.
(Main picture source: British GQ)
The Hollywood duo were keen to takeover a lower-league side that needed a helping hand or a stroke of luck. And Wrexham certainly won the lottery and are now at the centre of a series on Disney +. Welcome To Wrexham follows Deadpool star Ryan, and actor Rob McElhenney as they take over the struggling North Wales club in 2021 in a bid to transform it.
The series has been a global hit, particularly among fans in the US who have been visiting the Turf Hotel pub (fan bar beside the stadium made famous by the show) in their thousands. I read on the Irish Mirror website that a fan, this season, landed in Heathrow from the U.S. and got a taxi almost 200 miles to visit the pub and the National League club.
Telly insiders claim makers Disney have netted £430,000 profit per episode since it launched on the streaming channel last year, raking in almost £ 4 million. And, it has already been confirmed that a season 2 is on its way and with the success the club is enjoying so far this season, the next season is sure to be another hit, if not, better than the first season.
Wayne Jones, who runs the Turf Hotel, with his wife Shelley said to the North Wales Live: "The impact of the show has been absolutely huge for the whole town."
"Wrexham is absolutely thriving. It has had a huge impact on dozens of local businesses. Results on the pitch are helping because it is bringing in lots more people, spending money."
Wayne said the pub gets an average of 20 to 30 overseas tourists every day, adding: "We had around 50 to 60 Australians in the pub this week. We've had over 1,000 Americans in the last eight weeks."
"They have all been lovely, buying drinks and spending money in the town and staying in hotels."
Wayne has forged a friendship with Ryan and Rob – with Rob even sending him a case of whisky.
He explained: "Rob and Ryan are really humble and blown away by how much the community adores them."
"They feel a responsibility towards getting it right for the community. They are really caring. At Christmas, we raised £5,000 for the local food bank and Rob doubled that."
This is one of many generous actions Ryan and Rob have shown to the community, but a recent one is not even involved in football nor linked to their club.
A few days ago, FC United of Wrexham needed to raise money to pay for new kits for their U12s futsal team (other media in the U.K have been promoting the donation was made to a football team which it was not, the money is going to the futsal section of the club). So, one of the parents, Kayleigh Barton, created a donations page, asking for support, and less than 24 hours later, Ryan Reynolds had made two separate donations, one for £600 and then another £1000.
Ryan was already following the club via social media and after making his donation, he spoke with the club's founder, Andrew Ruscoe, stating his intention to try and visit the team this year and that he was looking forward to seeing them in their new gear. In response to this generosity, the U12s futsal team will have the Deadpool logo on their shirts as a mark of appreciation!
As a mark of appreciation to @VancityReynolds for his kind donation to our kit supplier @BLKRATGiraffe has suggested & will add the Deadpool logo to the arms of our bespoke Under 12's #futsal kit. The lads are going to love them😍😍😍 pic.twitter.com/N08NAvImkM

— FC United of Wrexham 🏴󠁧󠁢󠁷󠁬󠁳󠁿 (@FCUtdofWxm) January 22, 2023
The reaction to the donations by the public and the media has been incredible, Andrew has been on TV, and on numerous news and sports radio shows which has helped to increase awareness of his club and futsal. Speaking with BBC Radio Wales Breakfast Show, Andrew said:
"The night before, Kayleigh Barton, one of the children's parents, contacted me asking if it would be ok to create a donations page to get a kit made (for the U12s futsal team) and I said yeah as we would love to have the kit as it has one of Wrexham's landmarks on it, the Parish Church. I woke up the next morning and I saw Kayleigh was asking everyone to share it on their social media and I could see it wasn't getting the attention it needed. So I thought, why not, let's drop a message to Ryan (Ryan had been following Fc United of Wrexham for about a month) to see if he could retweet it initially. I didn't expect him to donate. But, I thought, let's ask him, next minute, in the middle of Kayleigh ringing me, I receive a message from Ryan saying, 'enjoy the new uniforms', and I have Kayleigh calling me and I am like okay… haha and I am in disbelief, at this point in time, and near enough moved to tears. I said its true Kayleigh, it's absolutely true.  I sent Ryan a message, thanking him, and it kind of exploded more again, he donated another £1000 'for whatever the lads may need'. It's amazing, I can't explain the feeling and the lads are ecstatic."
Kayleigh also discussed the reaction of her son, as she and her son, recently lost her husband/ his father. You can listen to the interview below:
"I had an email saying a Ryan had donated £600 and I was like, who's Ryan?" 🤔

Kayleigh Barton set up a fundraiser for new kit for her son's football team @FCUtdofWxm 👕

But she told Claire Summers she couldn't believe it when Hollywood star Ryan Reynolds donated! pic.twitter.com/Q2TjqiPPyA

— BBC Radio Wales (@BBCRadioWales) January 23, 2023
And you can see a personal video Ryan sent to Kayleigh's son Keegan and a message Keegan sent in return:
This is pure class from the legend himself & @BartonKeegen of our U12's was that excited he wanted his personal message shared with the world. Himself, his mum & everyone on behalf of @FCUtdofWxm would like to thank everyone for their amazing support & kindness. Thank you 🙌❤️ pic.twitter.com/UFqbBlZgLF

— FC United of Wrexham 🏴󠁧󠁢󠁷󠁬󠁳󠁿 (@FCUtdofWxm) January 23, 2023
Futsal Focus got in contact with Andrew also to talk about the donation and what it means to him, his club, players, and their parents plus what this attention means for futsal in the Wrexham area:
"The donation means the world to me, to the club, to the players and their parents, it is also huge for futsal, helping to increase awareness and interest due to the media reaction Ryan's generosity has generated. In truth, I didn't expect anything to happen. My initial thoughts were that Ryan gets inundated with messages so mines may get lost in all that traffic. But at the same time, if you don't try, you don't know. So, when I saw that he had seen it, and donated not only once but twice after an online conversation, I was moved to tears, to be honest. Things like this give you hope, and what else do we have in life, if not hope, hope in humanity, and for me, hope that the FC United of Wrexham project can be beneficial to my community, for those interested in futsal and football. We set up this club, first and foremost, to be a proud representation of our community, to work together, to provide opportunities, open doors for people through sport, and by getting practical experience assisting our club's development. We also want to be a positive representation of Welsh identity and culture."
To achieve this, the club  has two development visions:
Futsal
"We have a seven-year plan where we want to win the Football Association of Wales (FAW) Futsal Elite League which will help us get into the pinnacle of European club futsal; the  UEFA Futsal Champions League. We feel our U11s, who have been coached in futsal since the U5's level, can achieve this if they keep being supported."
"Overall, the club is built upon positivity, inclusive practice, tackling sedentary lifestyle, supporting those with mental health, also up-skilling people so that they are ready to get back into work or universities, reducing anti-social behaviour, reducing gender inequality, and creating life-changing opportunities."
Football
"We have a 20-year plan to get into the second tier of Welsh football, but for us to do this we are working hard to secure grants to develop our own ground at Bronwen Green so that we can move up the leagues."
This is a huge project, but Andrew feels that exposure opportunities like these can help the club achieve its goals and secure community support, once they understand what it is we are trying to do.
"We are not a future competitor for AFC Wrexham, we want to complement their work, potentially build a club partnership with Wrexham and be a development opportunity for their players yet to break into the first team. Should we achieve our goal of reaching the second tier of Welsh Football it would be wonderful to build a relationship with Wrexham and provide their reserve players and younger players with a development opportunity"
Talking about the community aspect, Andrew continues:
"At this time, Welsh culture and language are getting the attention they deserve, especially with the National Football team being called Cymru which is Wales in Welsh Gaelic, and the Football Association of Wales (FAW) already using Cymru at its headquarters and in communications and documents. Now, the Rugby Union National team is considering doing the same. The  Football World Cup participation in Qatar was also heavily promoted around the Welsh language and how we sing our national anthem in Welsh Gaelic."
"More people are learning Welsh Gaelic and embracing it, my own children are taught in their native tongue. As a club, once we get more sustainable, this is important for me as well, I would like to offer classes via Zoom or in-person/ classroom-based. I have seen that this is done by some GAA clubs in Ireland for Irish Gaelic. Furthermore, Rob McElhenney (Co-owner of AFC Wrexham) is learning Welsh, and if he, an American, can show such respect for our language and heritage, and make time in his busy schedule to learn, then I feel, we 'Welsh', and across Britain as a whole, should show the same respect for our native tongues and Celtic history. For those reading this who don't know what I am referring to, versions of Gaelic are spoken in Wales (Welsh Gaelic), Scotland (Scottish Gaelic), Cornwall (Cornish), and on the Isle of Man (Manx). Imagine in the future, we had a Britain, rich in diversity of our own cultures, which originated here. We tend to celebrate foreign languages, yet not our own, I think that has to change, and now we are starting to see that in Wales, and that makes me happy."
Futsal Focus
You can read more articles about grassroots futsal by going to the top navigation bar or by clicking here
If you like this article and would like to keep updated on Futsal news, developments, etc then you can now follow Futsal Focus via Google News by following our page which will send you an alert as soon as we publish an article so please click here and follow us on Google.
You can also keep updated on Futsal news, developments, etc then please submit your email below in the Subscribe to Futsal Focus option.
Follow Futsal Focus by clicking on Facebook, Twitter, or Instagram or on the social media buttons on the website.