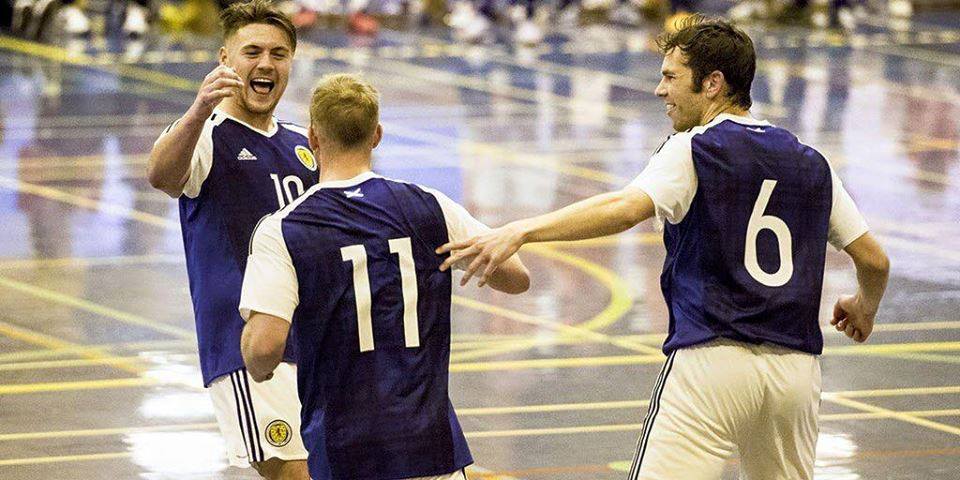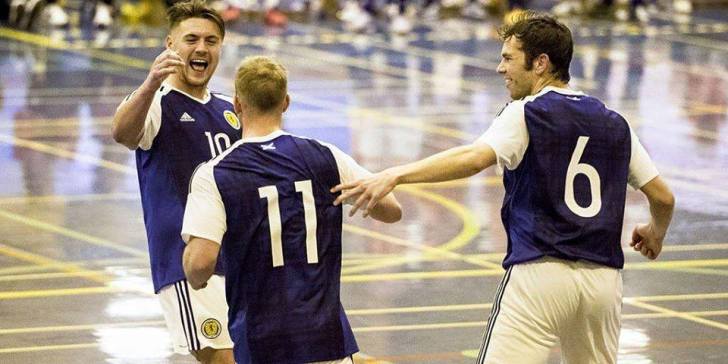 Estimated reading time:5 minutes, 30 seconds
Conspicuous by its absence at yet another major tournament, Scotland is again spending its summer in gloomy introspection.
UEFA EURO 2016 represents a ninth successive failure and, with the likes of Albania, Iceland and all of the other British and Irish 'home nations' in France, none of the preceding eight events have been more painful to watch. Yet while every qualifying catastrophe has been greeted with plenty of soul-searching, an obvious means of improvement has – until recently – been consistently overlooked.
Futsal's credentials are compelling. A list of the superstars it has helped forge – Lionel Messi, Cristiano Ronaldo, Xavi and Neymar to name but a few – should be sufficient in itself. "If it wasn't for futsal," Ronaldo has said, "I wouldn't be the player I am today."
Given this, and a football-mad nation in which the weather is reliably inclement and five-a-side football is immensely popular, you might imagine that an indoor, small-sided game would not prove a hard sell. Yet according to Scotland's first-ever national futsal coach, it is precisely that established five-a-side culture that has helped keep futsal in the shadows.
Fives versus futsal
As Mark Potter told FIFA.com: "I'd love to give you a more complicated answer as to why it hasn't taken off before now, but the bottom line is that this country is very much rooted in the tradition of playing outdoor football and fives. And although the national association see any kind of football as positive, my personal view is that the two – fives and futsal – are not compatible. The fact is that a lot of guys are happy to get a few mates together, have a game of fives and go home. What we want is to have those same people committed to a regular futsal league.
"There needs to be a better understanding of the game too. At the moment, there are too many people out there who think futsal is all about circus tricks. What they don't see is all the pressing and tactical work that underpins futsal at the top level. You look at professional football just now and the high-pressing that's so in vogue. That's futsal. The diamond in the Spanish midfield too; the way they manoeuvre the ball. Pure futsal.
"Beyond that lack of understanding and engagement, our biggest problem has been – and still is – facilities. The five-a-side infrastructure is there already across the country, whereas so many sports centres are reluctant to invest in the right kind of futsal goals, to reline their courts and so on.
"Thankfully, after a lot of false dawns, the SFA are finally beginning to pay futsal some attention. The Scottish league structure has been on the go for about 15 years now but it's only over the last couple, with the support of the association to run bigger competitions, that it's grown dramatically. From having about 160 players two years ago, we now have nearly 750 and we'll be looking to take that into four figures over the next 18 months. Things are definitely moving forward."
Backing from a legend
Futsal's recent move within SFA's internal structures, from Development to Performance, represented another significant stride. The latter department is headed up by the former Scotland and Manchester United striker Brian McClair, and he has spoken enthusiastically of the benefits the discipline can bring. "It'll help players develop their individual skills, their tactical knowledge," McClair said of futsal. "It can only be a good thing – the opportunity to get lots more touches, to practise one-v-one situations, both attacking and defending."
None of this, of course, is news to Potter, who has been championing futsal in Scotland for the past two decades. But it took a trip to the discipline's spiritual home to begin making converts of the men in authority.
As the Scotland coach explained: "A few years ago, one of the high-ranking SFA officials went over to Brazil and came back raving about futsal. He saw that there was a clear link between futsal and producing football players, and that's where the development link was established. And the minute the association accepted it as a tool to develop footballers, that was when it got traction.
"I've always firmly believed that futsal can make better footballers. It can also help develop the kind of players that Scotland seems to have stopped producing. Right back as far as I can remember, it was the wingers – the skilful, technical players – who excited me. That was a big part of the Scottish football culture and I'd love to see it coming back. If futsal can play a part in doing that, all the better."
None of this will be achieved in the short term, of course. Nor, Potter admits, are we likely to see Scotland's futsal side at a FIFA Futsal World Cup any time soon. The historic recent back-to-back wins over Gibraltar are, he says, the first of many small steps to be taken on a very long road.
"Winning those matches was totally unexpected and a huge step forward," he said. "To give you an idea, it took England 52 matches before they won a game; it took us four. In no way were we expecting to win either of those games against a much more experienced futsal nation. If you'd asked me a week before what a good result would be, I'd have said anything that wasn't us getting hammered. As it was, we exceeded all expectations.
"Going forward, I look at the UEFA list and see almost 50 teams with a ranking. For me, those teams are split into three tiers. We're clearly in that bottom tier of eight to ten teams that are very much developing. In five years' time, I want us to be in that middle group. How do we get there? Availability of facilities that are cost-effective, hopefully, some sponsorship and also a commitment from everyone involved will be crucial. It's going to be a long process but at least we're finally making some ground."
By FIFA
If you like the information provided, you can read more articles about domestic futsal by going to the top bar navigation or click here
If you like this article and would like to keep updated on Futsal news, developments etc then please submit your email below in the Newsletter section or by clicking on the Subscribe to Futsal Focus option on the header.
Follow Futsal Focus by clicking on Facebook, Twitter or Instagram or on the social media buttons on the right sidebar.