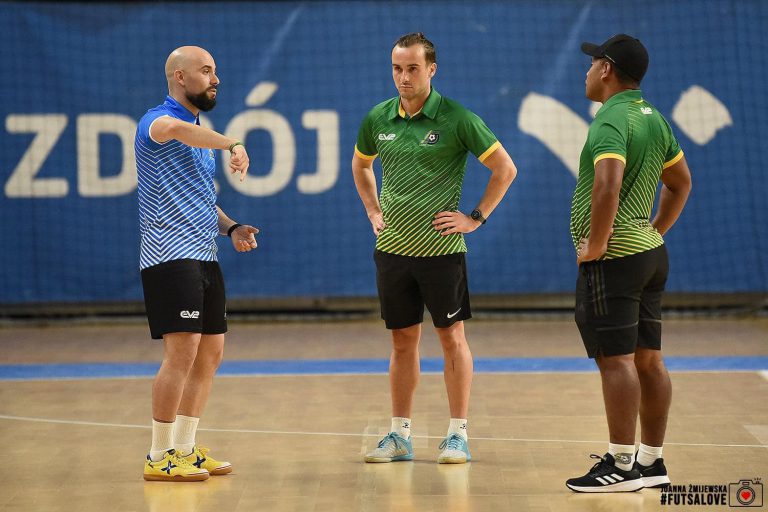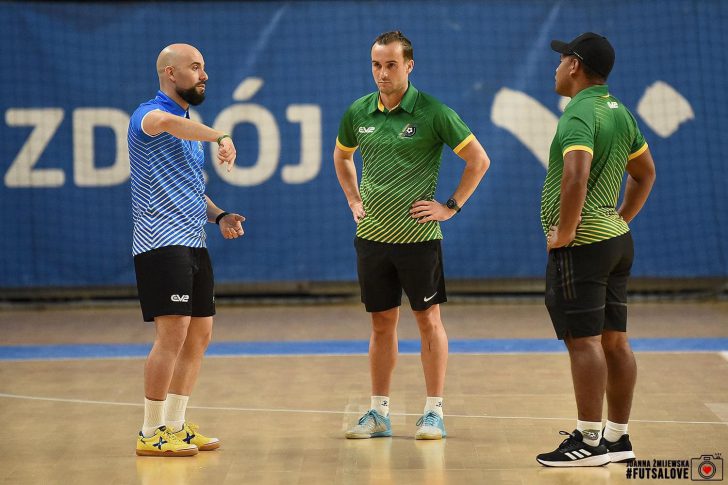 Estimated reading time:2 minutes, 29 seconds
The Solomon Islands Football Federation (SIFF) executive committee has approved the appointment of Englishman Damon Shaw as their new head coach of the Solomon Islands futsal national team, Kurukuru.
Damon applied for the job and was given the role after a successful zoom interview earlier this year. He is a professional coach and is not new to the team has been a technical analyst (main picture) for Kurukuru during the European camp in 2021 and the last FIFA Futsal World Cup in Lithuania.
He began his futsal coaching career at the age of 21 and has valuable experience over the last 17 years that has seen him coach in England, Spain, Malta, Malaysia, Poland, and Sweden. Damon has also coached in the UEFA Futsal Champions League and the FIFA Futsal World Cup.
SIFF president William Lai said, "Shaw's experience at the top level is a bonus for the team as he will also develop a strategic youth development plan besides his role as head coach."
He is due to arrive in the country soon once his immigration paperwork is processed.
2023 is an exciting year for Oceania Futsal, for years the Solomon Islands dominated the region on the international stage after Australia moved to the Asian Football Confederation. However, last year in the Oceania Football Confederation (OFC) Futsal Cup, New Zealand defeated the Solomon Islands in the final, 6-2. This was a significant result for the Kiwis who will be looking to retain their title and book their place in the first-ever FIFA Futsal World Cup. From our sources, the competition is due to kick off in October and will be hosted by New Zealand, which will give them further confidence that they can make history in front of a home crowd. Futsal in New Zealand is very popular and this national league season is broadcast on Sky Sports.
The Solomon Islands have for the first time have international standard facilities (Friendship Hall Futsal Stadium) to prepare ahead of the OFC Futsal Cup which was opened this year, you can read about this development via the related link below:
Related article: Solomon Islands Futsal development took a step forward with the opening of Friendship Hall Futsal Stadium
Futsal Focus
You can read more articles about international futsal by going to the top navigation bar or by clicking here
If you like this article and would like to keep updated on Futsal news, developments, etc then you can now follow Futsal Focus via Google News by following our page which will send you an alert as soon as we publish an article so please click here and follow us on Google.
You can also keep updated on Futsal news, developments, etc then please submit your email below in the Subscribe to Futsal Focus option.
Follow Futsal Focus by clicking on Facebook, Twitter, or Instagram or on the social media buttons on the website.