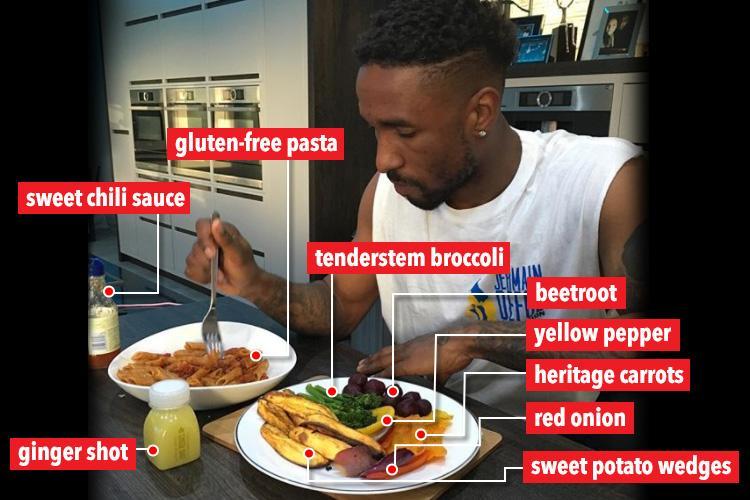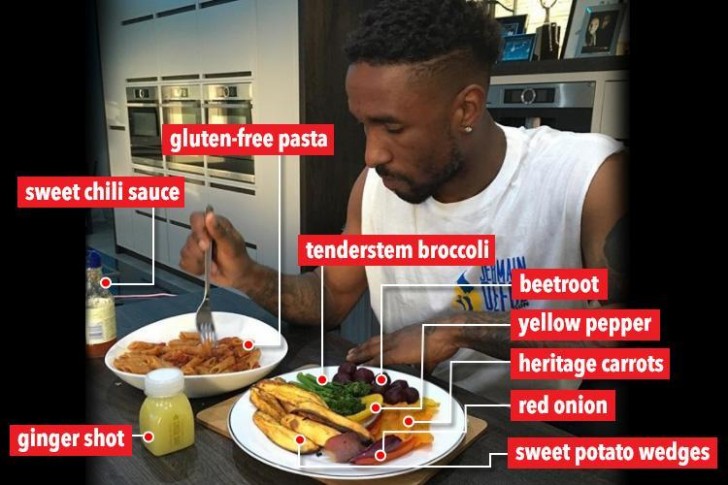 Estimated reading time:7 minutes, 33 seconds
In recent years, the vegan movement has grown and according to a new recent survey by comparethemarket.com there has been a significant spike in the number of people going vegan in the UK since 2016 when there were roughly 540,000 vegans, now more than 3.5 million British people now identifying as such. The research means that seven percent of Great Britain's population are now shunning animal products altogether for life (Source – the Independent). This is reinforced by research done by The Vegan Society, who state that veganism has seen a 350 percent increase in the UK in the last 10 years, with hundreds of thousands cutting out all meat-related products.
When this topic is discussed it can cause a negative reaction from people showing anger, annoyance and can ridicule people who take the vegan approach, feeling under pressure to do the same. But, let's look at this from another angle, especially if you are an athlete in any sport or if you are a gym goer, all of whom would consume a lot of animal protein for the perfect body, fitness, and performance. However, what if yes your current animal and seafood diet does provide you with the perfect, beautiful body on the outside but not in the inside where it could be causing you serious health issues in the future.  And, what if you could actually reach a high peak performance on a plant-based diet. Would you then think twice about a steak or sushi?
Amongst the UK's 3.5 million vegans are a number of high-profile celebrities such as Ellie Goulding, Paul McCartney, Hector Bellerin, Sergio Aguero, Jermain Defoe, and David Haye, whose advocation of veganism is undoubtedly partly to thank for the diet's shift from a niche, yoga-synonymous subculture into the mainstream. The University of Oxford stated that  "A global switch to diets that rely less on meat and more on fruit and vegetables could save up to 8 million lives by 2050, reduce greenhouse gas emissions by two thirds, and lead to healthcare-related savings. It could also avoid climate-related damages of $1.5 trillion (US), Oxford Martin School researchers have found." Source:  Journal, Proceedings of National Academy of Sciences, published: http://bit.ly/2wOAzZo .  You can watch Jermain DeFoe discussing veganism here:
Veganism is also growing in America.  When you think of what NFL players eat, you might imagine hulking athletes tearing into juicy steaks and scarfing fattening food. Perhaps it's not so far from the truth: ESPN recently reported it takes nearly 600 pounds of beef to feed the Buffalo Bills for a week, and that's not even counting chicken (700 pounds) and fish. And who can forget that hot dog-and-Cheetos dinner Jacksonville Jaguars' Jalen Ramsey once tweeted?
However, for an increasing number of players, that's changing. With quarterback Tom Brady headed to his eighth Super Bowl with the New England Patriots on Sunday, others in the league have taken notice of his healthy habits. As the Boston Globe points out: "It's a movement being led by Tom Brady, who dominated the league in his late 30s and is still going strong at 40, thanks to his vegetable-based diet and flexibility training over muscle mass."
And now, there's a new performance hack taking hold in the NFL — going vegan. Brady himself teamed up with vegan meal delivery service Purple Carrot to create a meatless, dairy-free TB12 performance meal plan in 2016. (Though not vegan, his personal diet is reportedly 80 percent plant-based.) And this season, the Tennessee Titans had a reported 11 team members go vegan ("with varying levels of commitment," according to ESPN). The team made it all the way to the playoffs for the first time in a decade, reports SI.com.
Linebacker Derrick Morgan went vegan nearly a year ago. Defensive tackle Jurrell Casey and defensive lineman DaQuan Jones took the leap too. But linebacker Wesley Woodyard needed a little more convincing. "Y'all crazy with this vegan thing," was Woodyard's initial reaction, reports ESPN. "I'm from LaGrange, Georgia. I'm going to eat my pork." But soon he was convinced, and better for it. "My energy level's gone up," Woodyard, recently told the Associated Press. "And it's just putting in good fuel to your body. And of course, it's always hard to keep weight on [during the season]. But it's worth it for me staying on top of my health."
The Titans players are convinced a plant-based diet "helps them lose weight, recover faster and, believe it or not, play better," according to ESPN. Other professional athletes have made the switch to vegan or vegetarian diets in the past year or so, too. The list includes NBA stars Damian Lillard, Kyrie Irving, Wilson Chandler, Al Jefferson, Garrett Temple, Enes Kanter JaVale McGee and Jahlil Okafor, according to Bleacher Report. Veganism has also been championed for years by tennis player Venus Williams and snowboarder Hannah Teter.
In the NFL, former lineman David Carter was one of the first to go vegan in 2014 while he was still playing. Now, he's an advocate for plant-based diets, going by the nickname, The 300 lb. Vegan. Carter, 30, says the reason for his switch in diet stemmed from health concerns.
"I was young, 22, 23, dealing with old-man illnesses at a really young age," Carter tells CNBC Make It. "I was playing a professional sport where you're supposed to be touted as one of the strongest guys, the world's top athletes and all this, but [I was] taking high blood pressure medication…painkillers, anti-inflammatories….a long list."
Carter was also struggling with painful tendinitis.
"It was hard for me to do bench press, it was hard for me to do push-ups," Carter says. "Even lifting my body out of the bathtub, it felt like someone was taking a knife to my elbows and twisting that knife around and it was excruciating pain."
The athlete was inspired to switch his diet after seeing the documentary, "Forks Over Knives," which "examines the profound claim that most, if not all, of the degenerative diseases that afflict us can be controlled or even reversed, by rejecting animal-based and processed-foods," according to its website.
"I was drinking a milkshake while I was watching the documentary and poured it out," Carter tells SI.com.
The film touched on the idea that body inflammation is linked to the consumption of animal products, and Carter says it "completely changed" how he thought about eating. But even if you're not an athlete or dealing with disease, Carter says going vegan can help with "just overall discomfort from eating unhealthy foods and the effect that has on your body," he says. "[I]t's just a lot easier for you to function during work because your body is functioning better." And, now  film director James Cameron is coming out with his own Vegan documentary called the Game Changers in 2018 which critics are saying is going to have a profound impact on the world, you can watch the trailer here:
How veganism can boost productivity
Carter may be right. A study published in 2015 in the American Journal of Health Promotion found that a plant-based diet can boost physical health and emotional well-being, and revealed that an 18-week dietary intervention program boosted employee productivity.
In the study, researchers with the non-profit Physicians Committee for Responsible Medicine placed GEICO employees that had a BMI of 25 or above or had been previously diagnosed with type 2 diabetes, on a low-fat, glycemic, high-fiber vegan diet.
The study found that participants experienced a boost in overall productivity and measurable improvements in anxiety, depression, fatigue, and general health, based on their responses to a questionnaire. They opted for carbohydrate-rich foods like brown rice, steel cut oats, and rye bread, which the study notes help regulate serotonin levels in the brain.
"Depression is related to inflammation in the body and low levels of serotonin," one of the researchers of the study, Dr. Ulka Agarwal, writes in a blog post. "Plant-based foods naturally lower inflammation in the body because they are naturally low in fat and high in antioxidants. High vegetable intake increases the number of B vitamins in the diet, which has been found to affect mood."
A similar study by the same author, Neal Barnard, published in the Annals of Nutrition & Metabolism in 2010, also linked work productivity to veganism, revealing similar results. The study found that a worksite vegan nutrition program can improve health-related quality of life and work productivity.
Main page taken from the Sun.com
If you like the information provided in the research paper below, you can read more Research papers by going to the top bar navigation or click here
If you like this piece of research and would like to keep updated on Futsal news, research, developments etc then please submit your email below in the Newsletter section or by clicking on the Subscribe to Futsal Focus option on the header.
Follow Futsal Focus by clicking on Facebook, Twitter or Instagram or on the social media buttons on the right sidebar.