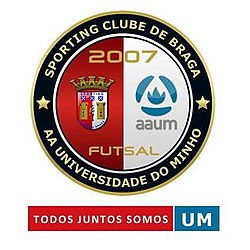 Estimated reading time:1 minute, 46 seconds
Since Futsal Focus was established we have had clubs at all levels from the amateur to the professional ask us how they can develop a successful Futsal club and what models are there to look at? One of the presentations at the conference looks at club development.
Antonio Paisana is the Head of the Futsal section of Professional Football Club Sporting Clube de Braga known as SC Braga/AAUM. This club was established in 2007 when SC Braga and the University of Minho amalgamated their teams.
Antonio's presentation will look at Club Development and SC Braga's unique organizational structure, joining three major Institutions together. Antonio Paisana´s presentation will focus on how such partnerships can work, and other prerequisites for success.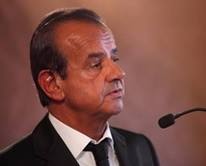 Antonio's background
I am an Associate Professor at the University of Minho (Portugal) since 1999. I graduated in Economics from Birmingham University (England) in 1978, and in 1989 enrolled as a Ph.D. student at Loughborough University having graduated in 1992. Since 1992 I have been a full-time teacher at Minho University and for the past 5 and a half years, I have been the University Student´s Ombudsman. I was Vice President of SC Braga´s Football Club´s General Assembly between 2014 and 2017 and I have been the Head of futsal section of SC Braga/AAUM since 2007.
Go to www.futsalfocus.net/conference/ to book your ticket. Tickets for business sectors are £125 for one day and £200 for both days and if you are a grassroots club contact MiaC@tranmererovers.co.uk for your ticket (limited numbers due to capacity, act quickly: £20 for one day or £40 for two days on the 6 and 7 September, Prenton Park, Tranmere Rovers, Wirral, Liverpool.
If you like the information provided, you can read more articles about Futsal by going to the top bar navigation or click here
If you like this article and would like to keep updated on Futsal news, developments, etc then please submit your email below in the Newsletter section or by clicking on the Subscribe to Futsal Focus option on the header.
Follow Futsal Focus by clicking on Facebook, Twitter or Instagram or on the social media buttons on the right sidebar.