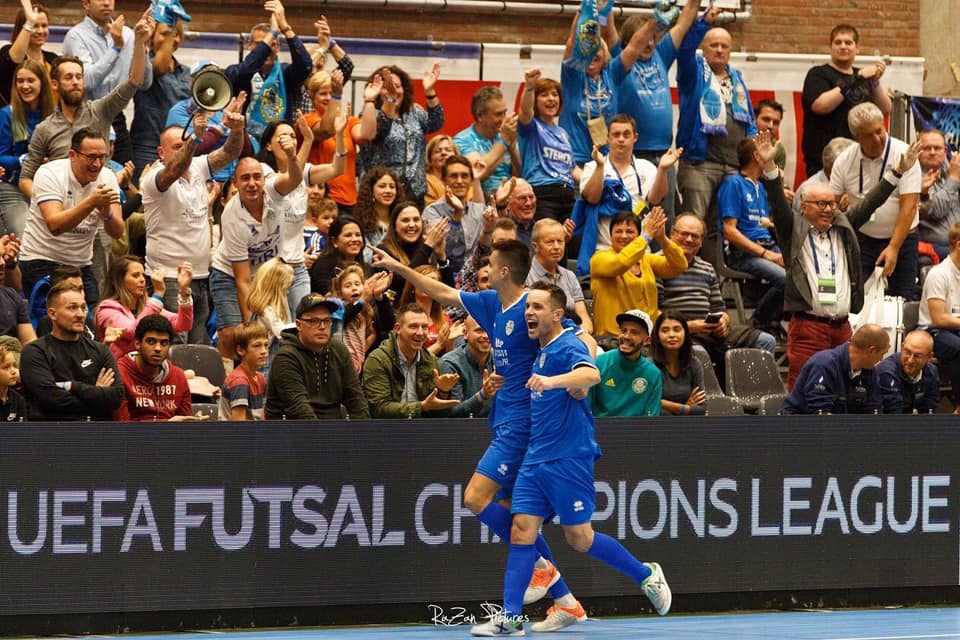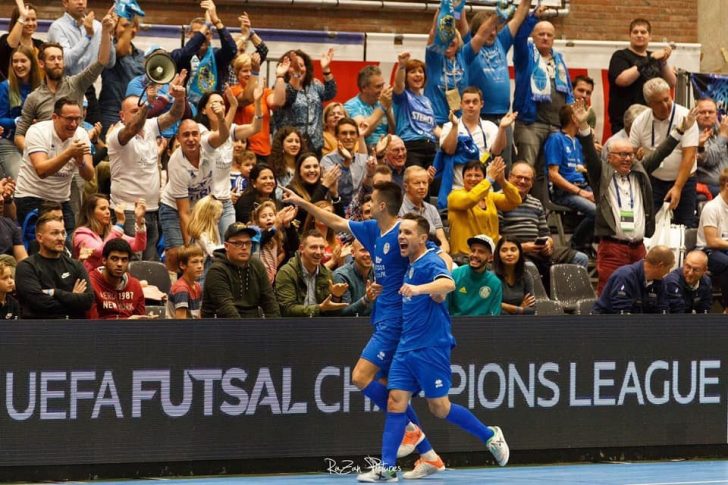 Estimated reading time:2 minutes, 19 seconds
The main round of the UEFA Futsal Champions League produced great performances, entertainment, and how the industry can change from one season to the next. Examples of these changes are Araz Naxcivan's fall from UEFA glory and last year's finalists Kairit Almaty finishing third in group 4. However, the UEFA Futsal Champions League draw for the elite round took place yesterday and brought together exciting groups that will no doubt light up the competition as we come to the final stages.
Trophy holders Sporting will play the elite round in Russia, but the excitement really peaks when we consider the group Portuguese champions Benfica have found themselves in, the more complicated group in theory.
The lions, who won the first edition of the Champions League following the UEFA Futsal Cup have been drawn in Group B, which will be played at the home of Russian club Tyumen who finished second to Barcelona in the main round. The other clubs in their group includes  Kazakhstan's Ayat and Croatian's Novo Vrijeme.
Benfica, the 2009/10 UEFA Futsal Cup champions, will play in Group C at home to Kairat Almaty who the competition in 2012-13 and 2014-15 plus finished as finalists in last season's Champions League. Traveling to Kazakhstan also are ElPozo Murcia, the Spanish runners-up, and the Italians from Pesaro C/5, semi-finalists four seasons ago but lost to S.L Benfica in their third-place play-off through penalities.
In Group 2, history was made for hosts Halle-Gooik who were cheered on by more than 2,000 fans despite their final 2-6 loss to S.L Benfica. The club was drawn in Group A of the elite round, they praised their fans and stated that the team didn't perform to the standard they know they can but are on the right track.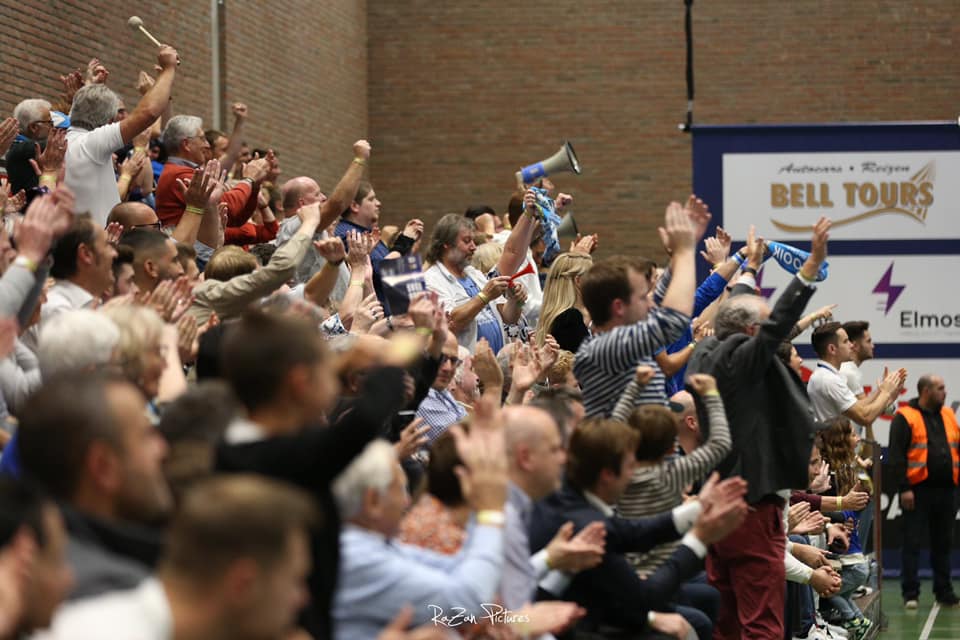 The Elite round will be played from November 19 to 24, with the winner of each group qualifying for the 'final four' at the end of April.
Group A: KPRF (Russia – host), Dobovec (Slovenia), Mostar SG (Bosnia and Herzegovina), Halle-Gooik (Belgium)
Group B: Sporting (Portugal), Tyumen (Russia – host), Ayat (Kazakhstan), Novo Vrijeme (Croatia)
Group C: Benfica (Portugal), El Pozo Murcia (Spain), Pesaro (Italy), Kairat Almaty (Kazakhstan – Host)
Group D: FC Barcelona (Spain), Kherson (Ukraine), Sparta Prague (Czech Republic), Stalitsa Minsk (Belarus – host).
Pictures from Halle-Gooik Facebook page
If you like the information provided, you can read more articles about domestic Futsal by going to the top navigation bar or click here
If you like this article and would like to keep updated on Futsal news, developments etc then please submit your email below in the Newsletter section or by clicking on the Subscribe to Futsal Focus option on the header.
Follow Futsal Focus by clicking on Facebook, Twitter or Instagram or on the social media buttons on the right sidebar.