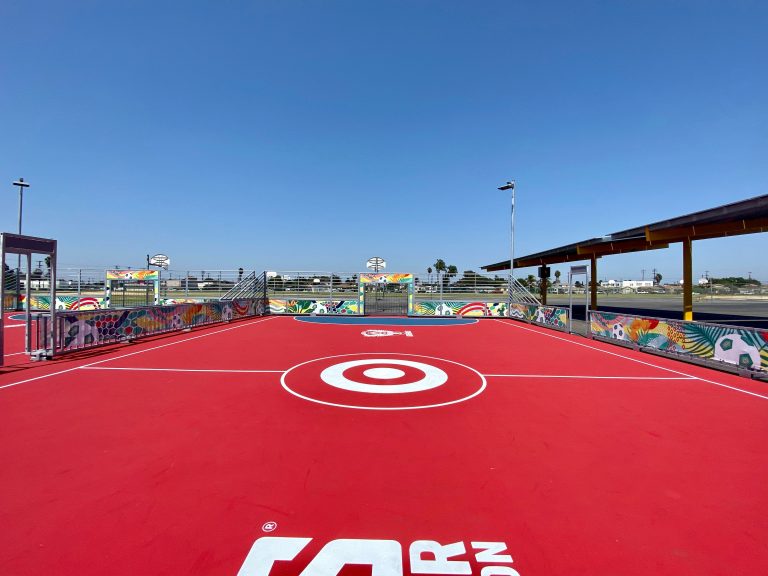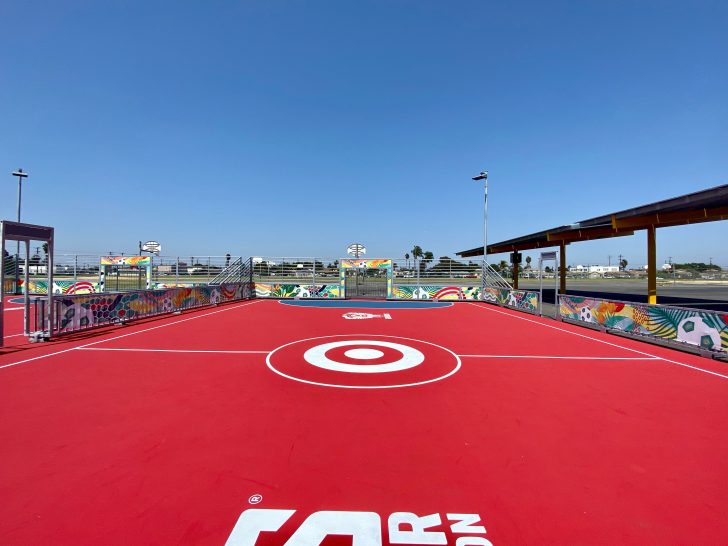 Estimated reading time:7 minutes, 34 seconds
Since its founding in 1994, Headquartered in Washington, D.C., the U.S. Soccer Foundation has established programs to help children embrace active and healthy lifestyles while nurturing their personal growth beyond sports. The organization is a national model for sports-based youth development in underserved communities with programs that are cost-effective, high-impact initiatives offered in safe environments where kids and communities thrive.
The mission of the Foundation is to provide underserved communities access to innovative play spaces and evidence-based soccer programs that instill hope, foster well-being, and help youth achieve their fullest potential. The organization views soccer as a powerful vehicle for social change. By supporting the development of places to play, places to grow, and places to learn, their goal is to ensure that children in underserved communities have easy and affordable access to quality soccer programs that support their physical and personal development.
The organization's President & CEO is Ed Foster-Simeon and under his leadership, the U.S. Soccer Foundation has become a nationally recognized leader in sports-based youth development. He was named President & CEO of the U.S. Soccer Foundation in May 2008. He has more than three decades of experience at the local, state, and national level of the game and has been an active member of the U.S. Soccer Foundation's Board of Directors since 2004.
In recent years, the Foundation has been promoting the development of mini-pitches across America, that resemble futsal courts, therefore, to find out more we got in contact with their President.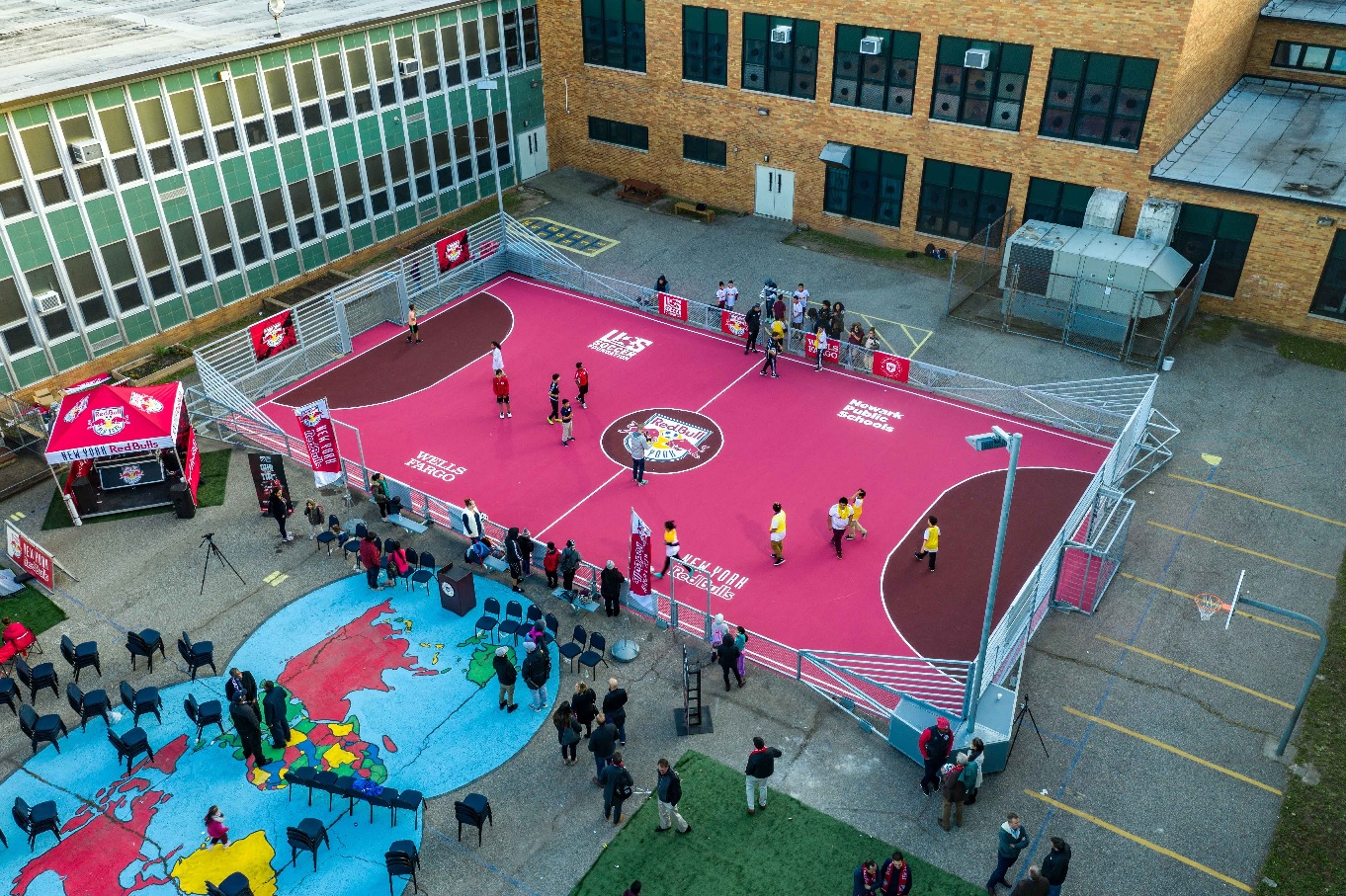 Thank you, Ed, for agreeing to this interview. Firstly, I would like to congratulate you and the Foundation on this initiative to develop courts for communities to have access to and enjoy. I see you have developed facilities in several places such as Desert West, Phoenix, Arizona; Santa Fe South High School, Oklahoma City, Oklahoma; Eakin Elementary School, Columbus, Ohio and Oklahoma State University, City Campus, Oklahoma City, Oklahoma among others.
The statistical impact survey of their development is fantastic, 97% say the pitches are accessible to all in their community, 93% feel it serves as a community hub, and 98% say their community is more active. The average daily use of the facilities is also great to see, with 4 hours of usage for programmes and 2.75 hours for play.
Looking to the future, the reason I contacted you is to find out what the Foundation's thoughts are on Futsal. Futsal is one of the fastest growing indoor sports in the world, governed and developed globally by FIFA, and support for the sport grows every day in the United States. Recently, US Youth Soccer announced their support for the sport and intend to increase participation across the nation. Respected U.S. Hall of Famers such as Anson Dorrance and Joe Machnik have done interviews with us giving their support for the games development and talked about their connection to the sport. I am sure you have heard that Futsal has replaced Football at the Youth Olympics, and it has its own FIFA Futsal World Cup among other international competitions.  Legendary players like Landon Donavan and even one of your own directors Cobi Jones have shown their support for the sport.
FF: My first questions is, when was your court development strategy launched and how many have been installed across the United States?
ED: We created our first mini-pitch in Orlando, Florida at the John H. Jackson Community Center in 2015. To date, we've created nearly 400 mini-pitches with more than 100 put in the ground in the past year alone. The strategy to create these mini-pitches at scale started from what we were hearing from our partners in communities nationwide. Many – especially those who we worked with in densely populated urban areas – noted that space was a huge barrier to running soccer programs and limited the amount of free play and pick-up that could occur. These mini-pitches are ideal for these areas not only because of their size, but in that they also provide a high-quality surface for both playing and skill development. In addition, we could customize our mini-pitches with designs and colors to revitalize areas like vacant lots or other underutilized spaces along with our community partners. We've since added lights and other upgrades, thanks to our partners at Musco Lighting. Our goal is to create 1,000 mini-pitches by 2026.
FF: How many people are using your courts and what diversity of partnership do you have to make a success of them?
ED: From information collected through our partners, we estimate that hundreds of children are using each of our mini-pitches. On average for each mini-pitch location, 8,000 people have access to it within a half mile – or ten-minute walk – from their home. Our goal is to ensure that as many people as possible have access to these spaces, so we work closely with a range of partners including school districts, parks departments, charter schools, Boys & Girls Clubs, and other community-serving organizations to install them in spaces where there is a need for safe places to play. Building these relationships with communities means that these projects are created in places where they are needed and wanted and where they will make a difference. We make an intentional effort to seek community input – from town halls to open meetings – to ensure that there is community buy-in for this type of space.
FF: How many more courts are in construction and how many do you plan to develop?
ED: Our goal is to create 1,000 mini-pitches by 2026 – and we are well on our way to doing that. We expect to soon complete our 400th mini-pitch.
FF: FIFA is US Soccer's governing body and recognizes futsal as its only 5 a-side format. What is the Foundation's thoughts concerning the sport going forward, especially when you see the developments happening in the United States and beyond?
ED: At the Foundation, one of our core beliefs is that sports can be the difference in a child's life. And that by connecting with your peers and trained coaches, you learn so many life skills that will help you not only on the pitch, but in life. We also recognize that small-sided play like futsal is great to keep kids engaged and teach fundamentals. Futsal also usually has more action and more touches on the ball. So, it's great that the sport keeps developing and engaging more kids. Because the more we can get playing, the more who will benefit in the long run and in life.
FF: Do you plan to add futsal to the programs you are offering to communities? And, in support of the sport's development, would you consider renaming your initiative from mini-pitches to futsal courts?
ED: A lot of the activities in our Soccer for Success program, our after-school program offered at free or low-cost to families, are designed to be run in small spaces–like our mini-pitches and futsal courts –but also in gymnasiums or other spaces that are typically available for schools and community centers to use. And if there are programs offering futsal for free or at low-cost to families in these communities, we'd love to partner with them to run these programs on our mini-pitches. Our mission is to provide innovative play spaces and evidence-based programs for children. So, the more opportunities we have to provide this, especially for kids who traditionally have not had access, the better.
In terms of naming our projects, we chose mini-pitch because it described exactly what it is: a smaller (mini) soccer field (known as a pitch). You can play pick-up soccer, host organized soccer sessions, or run a futsal match there. You can work on skill development solo or in small groups. The possibilities are nearly endless, so we'll likely keep the name to be as inclusive and broad as possible.
FF: Sport is about opportunity, and now that Futsal is a part of the Youth Olympics, would the Foundation support the development of a U.S.A. team for the Youth Olympics in Senegal, Africa in 2026 and encourage U.S Soccer to do the same?
ED: As I mentioned before, we are all about improving children's lives through sport. The more kids we can engage in something fun that gets them moving and physically active, the better. So yes, we'd support the development of a team to give kids another opportunity to be part of this game.
You can read more articles about grassroots and coaching by going to the top navigation bar or click here
If you like this article and would like to keep updated on Futsal news, developments, etc then you can now follow Futsal Focus via Google News by following our page which will send you an alert as soon as we publish an article so please click here and follow us on Google.
You can also keep updated on Futsal news, developments, etc then please submit your email below in the Subscribe to Futsal Focus option.
Follow Futsal Focus by clicking on Facebook, Twitter, or Instagram or on the social media buttons on the website.