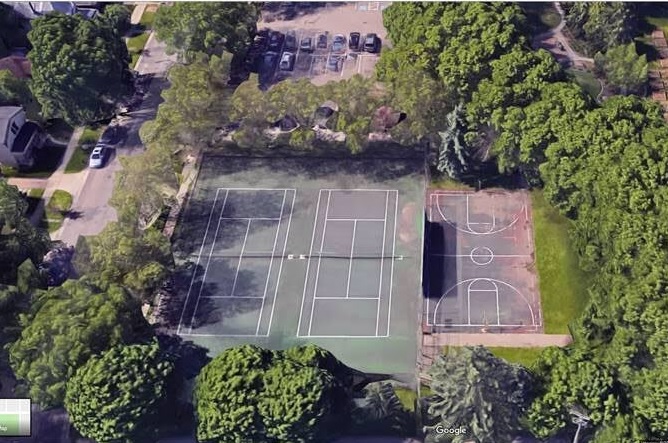 Estimated reading time:3 minutes, 2 seconds
Tennis, basketball or futsal?
The U.S. Soccer Foundation has approached St. Paul Parks and Recreation about the possibility of converting underused outdoor spaces in the city into mini-courts for futsal.
According to Frederick Melo reporter at St. Paul Pioneer Press the Soccer Foundation has been turned down twice already by Johnson and Highland high schools but is hoping to make better progress with this approach.
The foundation expects to receive funding from Target to install a futsal court at Hamline Park near Snelling and LaFond avenues, where it would replace a singles tennis court.
Another futsal court at St. Clair Park off Oneida Street would replace an outdoor basketball court. At that location, a spokesperson for the foundation said they are still reaching out to potential funders, including Major League Soccer.
In both cases, the courts would take the place of worn outdoor facilities that draw limited use.
"It's early, so our next steps are to work with the U.S. Soccer Foundation to do community engagement and receive input from the surrounding neighborhood on their thoughts," said Clare Cloyd, a spokeswoman for Parks and Rec.
SCHOOL DISTRICT LOOKED AT TWO SITES
Laura Ranum, the athletic department specialist with the St. Paul Public Schools, said in an email that after the soccer foundation inquired about using outdoor space in the fall and the spring, the school district considered the possibilities at Johnson High School and Highland Park High School.
The foundation also asked for access to indoor space during inclement weather, but given existing programs, "that was not an option for either Highland or Johnson."
In addition, said Ranum, Highland currently uses its tennis courts, "so that was not a viable site." There have been no further discussions about alternative locations, she said.
A $60,000 DONATION
Each futsal court would represent a donation of roughly $60,000 in installation costs, and the foundation is willing to work with local partners to provide free futsal programs. Nevertheless, "upkeep would be required from our end," Cloyd said.
Jonathan Oppenheimer, an organizer with Friends of Hamline Park, said he's supportive of the proposal, in part because Parks and Rec — which maintains a considerable maintenance backlog — appears to be in no rush to improve underused tennis courts.
"They seem to be pretty clear: 'You're never going to get your tennis court repaved.' We know that tennis court doesn't get a ton of use," Oppenheimer said. "Soccer is so big these days."
The Parks and Rec systems plan recommends phasing out singles tennis courts while installing dual tennis courts at high-use locations.
The neighboring playground at Hamline Park would be unaffected.
"It doesn't change where we are in line to get our playground replaced or anything," he said. "It's using the existing tennis court."
Source of news: MSN
If you like the information provided, you can read more articles about global futsal by going to the top bar navigation or click here
If you like this article and would like to keep updated on Futsal news, developments, etc then please submit your email below in the Newsletter section or by clicking on the Subscribe to Futsal Focus option on the header.
Follow Futsal Focus by clicking on Facebook, Twitter or Instagram or on the social media buttons on the right sidebar.