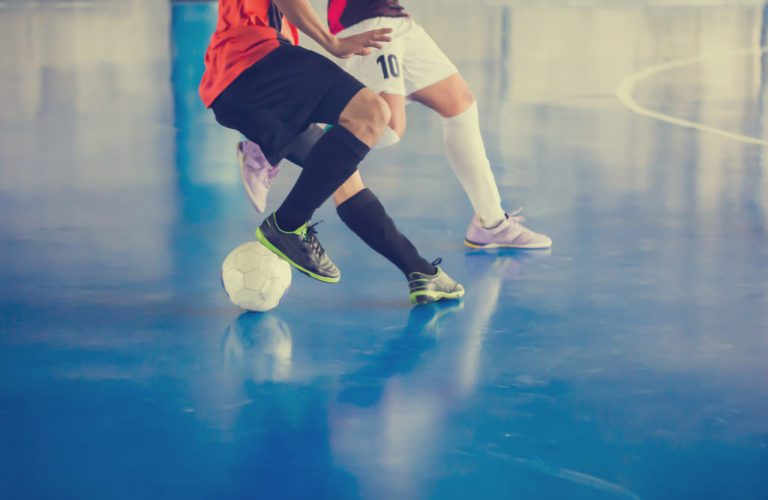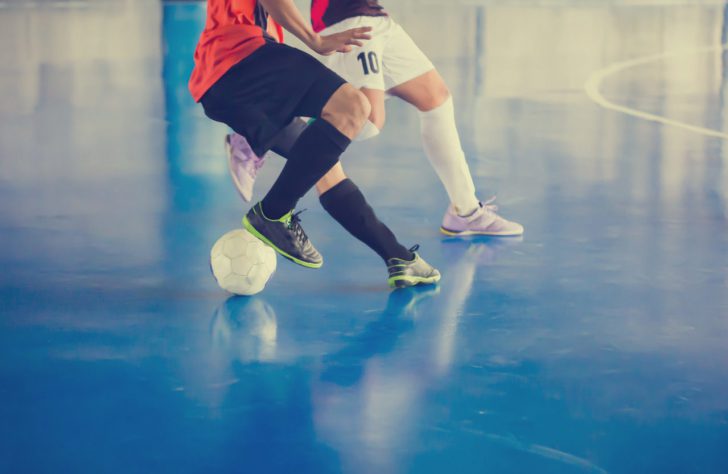 Estimated reading time:6 minutes, 33 seconds
Recently, BBC sport published an article stating that members of the Wales national futsal team have accused the Football Association of Wales of a 'lack of respect.'
The FAW has allegedly not consulted players about the team's withdrawal. One player says he found out about the change by watching the World Cup qualifying draw and realising Wales were not in it.
When asked on social media if he would like to reinstate international teams, chief executive Noel Mooney, said: "My own view is we need to build a good domestic base and then go international again.
"Our current approach is to invest in our domestic futsal growth and build the base properly and then grow our international involvement."
Wales' futsal captain Chris Hugh described those comments as "disappointing".
"Futsal in Wales has been going on for years, it's not a high profile thing but the domestic league has been there and it was doing well with very committed teams part of it year on year," Hugh told BBC Radio Wales Breakfast.
"It was always there so they've always had the chance to expand on that, invest in it and put more time into it but I don't think there's ever been that true effort or funding to try and progress that.
"Looking at it from his comments I think it's a bit disappointing because now it's sort of fizzled out a bit because there hasn't been that effort or funding to push it on.
"So I feel, and a lot of my colleagues feel, that a top-down approach of having an international team would be a better approach because it gives younger children something to aspire to achieve to join the sport and progress through the levels."
Players have now been told the team's status is on "hiatus" and speaking on the programme Hugh underlined the feelings of the players outlined in a letter sent by members of the Wales team to the FAW.
In the letter, seen by BBC Wales, the governing body is accused of "callously tossing aside" those who have invested time and money in representing the national futsal programme.
The letter also says the impact upon some players' mental health has been "detrimental".
One player, who does not want to be identified, said: "In 2021, the team was carrying on as usual, the pandemic's grip on sport had subsided a little bit but we were building up to the World Cup qualifiers in 2022.
"We were just carrying on as usual and then from absolutely nowhere, the World Cup draw was made, we were all sat watching it and the first time we hear about not being involved is by not seeing Wales in the draw.
"We knew that there were challenges around the pandemic, with budgets and funding, but to find out your team has been withdrawn from a huge competition, which everyone has got their hearts set on, I have never seen anything like it to be honest.
"I couldn't imagine any other walk of life where that's acceptable.
"Everyone was furious, frustrated and upset by what had happened and for a couple of months we didn't have any clarity."
"It has its merits as its own game. Internationally, it's huge in other countries across the world and it's growing," added the Wales player.
"The English national league has been televised for the last couple of years.
"Facilities have always been questioned around football in Wales, with the weather having a dramatic impact on grass pitches, so futsal provides an opportunity in the winter months for a game that develops players and enhances their technical ability and tactical knowledge.
"Fifa (world football's governing body) has entrusted the FAW to govern futsal in Wales and now Wales is probably one of a handful of nations in Europe that doesn't have a national futsal team for men or women."
Entrepreneurship and the development of the 5 a-side industry 
I have been involved in futsal since 2009 when I arrived in the U.K. and was initially based in Liverpool. Looking back throughout the years, all I have heard from people from each nation which makes up the U.K. is how the FAs have to develop futsal. All eyes are constantly on the Football Association, they are the constant go-to for someone to blame and point the finger at when it comes to the lack of development of the sport. And, as much as this is correct, the FAs have in many ways held back the development of futsal (Wales and England national team suspension being an examples), but what has also been lacking is the entrepreneurial spirit in the U.K. for futsal. When I have discussed facility development with people within the futsal community, the name @Futsal Limited is mentioned from time to time as a reason not to get involved, a company that was dissolved in 2013. The company had limited success, and promised much, but was badly managed and the court provider operation failed. This one failed example cannot be allowed to deter future aspirations for the sport and its development. The U.K Futsal market is in a far better position now than it was 10 years ago in terms of awareness and participation. Now, is the time for facilities to be built for outdoor and indoor futsal.
The origins of the traditional 5-a-side British market as we know it today go back to 1987 and it wasn't the FA in England or the FAs of the UK which drove the sport's development. It started with Keith Rogers, co-founder of Goals, who opened the world's first 5-a-side football centre in Paisley under the brand name Pitz. The business grew and was sold to venture capitalists for £38 million in 1999, which then rebranded the business, Powerleague. Keith Rogers thereafter led a Management buy-in of an existing small local five-a-side football business in Glasgow the following year to create Goals Soccer Centres based in East Kilbride. He subsequently grew the business to 46 centres in the UK.
Now, you can read this and think 'but their market was already in existence due to Football's popularity whereas futsal's participation is still limited'. Will this is where hard work to create your own market comes in and if City Futsal Dallas in the United States can be successful in doing this: https://cityfutsal.com/ along with Futsal Oz in Melbourne: https://futsaloz.com.au/ and Pro Futsal in Perth, Australia: https://www.profutsal.com.au/ then a successful facility provider company in the U.K is more than possible as well, it just needs leadership. Leaders like brothers Esteban and Manuel Mariel from City Futsal, Founder and CEO of Futsal Oz, Peter Parthimos, and Co-Founder, CEO and Managing Director of Pro Futsal, El Abrahams. Will Futsal Arenas (https://futsalarenas.co.uk/) based out of London be that leader or are you that leader?
The focus for a long time in the U.K. has been on the development of futsal clubs, but not everyone wants to join a club, compete competitively or represent their country. A lot of people just want to enjoy a sport for recreational fun. The opportunity to do that in the U.K. currently is limited.
Futsal Focus
You can read more articles about grassroots futsal by going to the top navigation bar or by clicking here
If you like this article and would like to keep updated on Futsal news, developments, etc then you can now follow Futsal Focus via Google News by following our page which will send you an alert as soon as we publish an article so please click here and follow us on Google.
You can also keep updated on Futsal news, developments, etc then please submit your email below in the Subscribe to Futsal Focus option.
Follow Futsal Focus by clicking on Facebook, Twitter, or Instagram or on the social media buttons on the website.