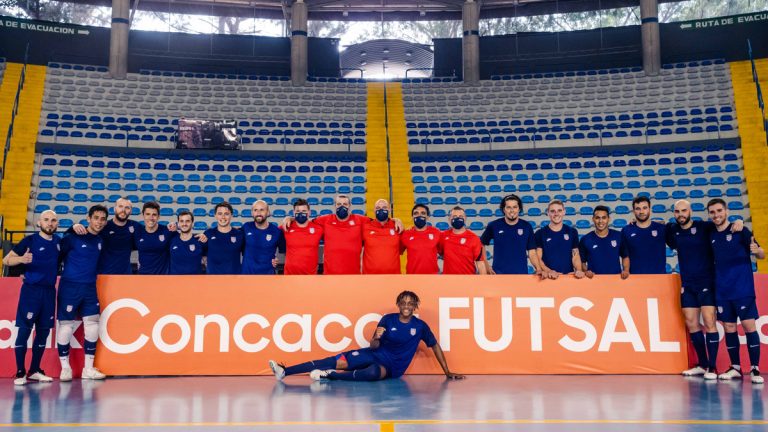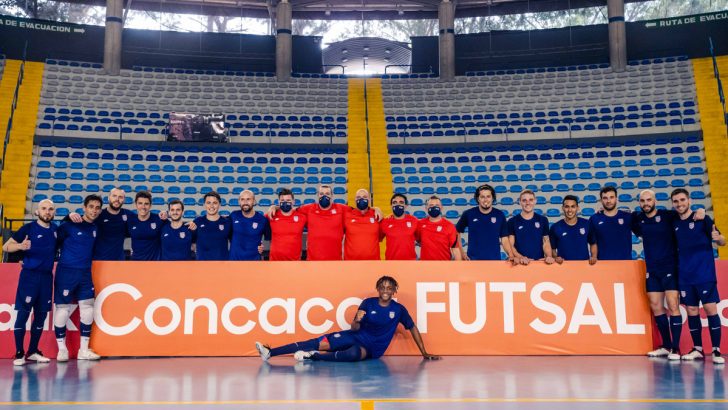 Estimated reading time:7 minutes, 36 seconds
The United States of America made history this year at the 2021 CONCACAF Futsal Championship by securing their place at the 2021 FIFA Futsal World Cup for the first time in 13 years. In addition to reaching the final of the competition for the first time in 17 years.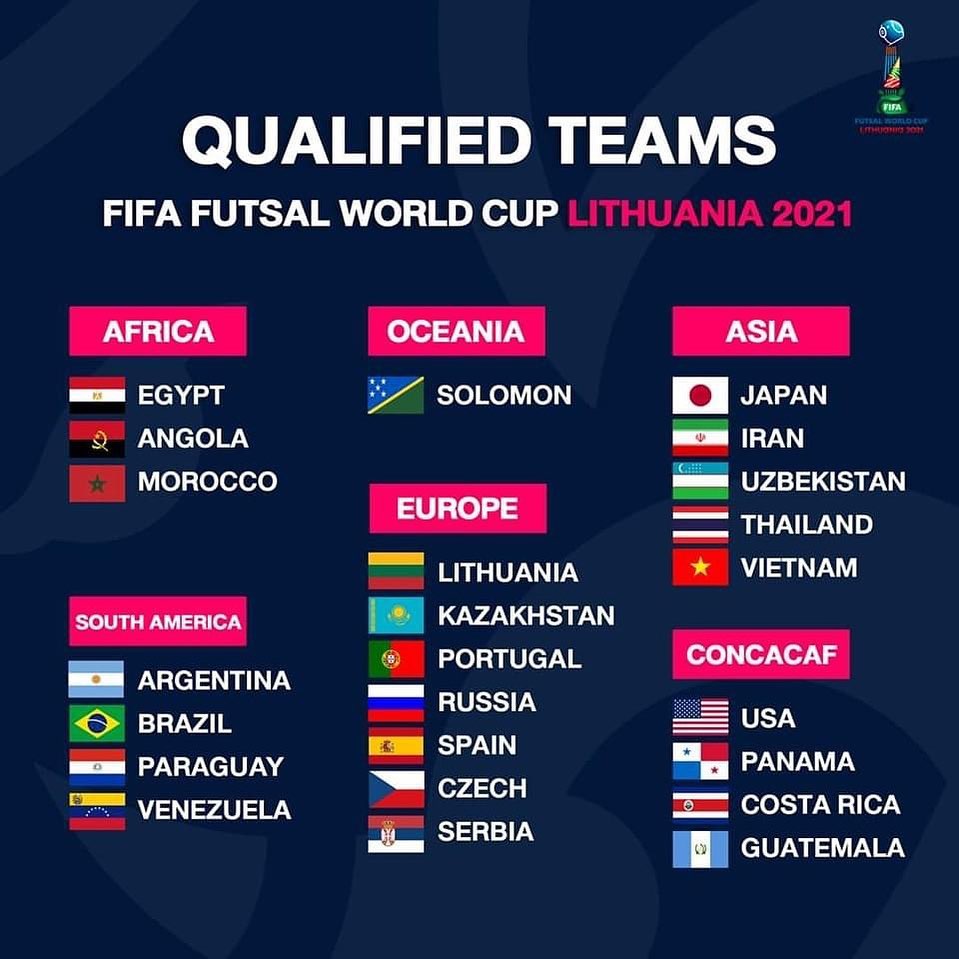 After playing in five of the first six FIFA Futsal World Cups (1989, 1992, 1996, 2004 and 2008), the USA now travels to Lithuania led by their head coach Dusan Jakica and his assistance's Otto Orf and Pablo de Silva to continue their development and test themselves against some of the best futsal nations in the world. The United States, according to Footyrankings are in pot 4 with Morocco, Vietnam, Uzbekistan, Angola (Debut) and Venezuela (debut).
Due to their success, Futsal Focus (FF) reached out to US Soccer to discuss what they thought about their nation's success, and what this achievement could mean for futsal development in the United States. Today's exclusive interview is with U.S. Soccer's Jim Moorhouse, Director of Extended National Teams.
Jim, thank you for agreeing to this interview, and congratulations on the US qualifying for the 2021 FIFA Futsal World Cup and reaching the Final of the CONCACAF Futsal Championship. I am sure you are very proud of the coaching staff and all the players.
FF: To start the interview Jim, can you please tell our followers about your involvement in US Soccer?
JM: I have been at U.S. Soccer for more than 24 years serving in various capacities as our Director of Communications and as the Director of Youth National Teams for 10 years each. I had advocated for creating an Extended National Teams Department during that time and was fortunate to oversee its launch in 2019 as a department. A department that could enhance the soccer culture in the United States by focusing on variations of traditional soccer on the grass, court and sand, as well as in the world of disability sports.
FF: It would be interesting to know what US Soccer's outlook and strategy for futsal has been prior to the 2021 CONCACAF Futsal Championship?
JM: Well, prior to the launch of our Extended National Team's Department just two years ago, we never had a full-time employee whose job it was to focus on sports like Futsal or Beach Soccer. Therefore, that has been a big change and one of the reasons I advocated for the creation of this department was to make sure we had fully orchestrated, long-term planning in place at the National Team level as a starting point.
FF: What was US Soccer's expectations for the CONCACAF Futsal Championship and what has the reaction been to the success of the national team?
JM: To be honest, the program had been dormant for a few years, so when we hired our coaching staff in the summer of 2019 (head coach Dusan Jakica and assistants Otto Orf and Pablo Da Silva), we were excited to get going, but we weren't sure what to expect in terms of results since we were moving into a cycle that only gave us about eight months to prepare for the World Cup qualifications.
Of course, once we start working together and had a couple of camps in 2019 and early 2020, we were beginning to think we had some real potential to play some quality Futsal and challenge for a spot in the World Cup. Then Covid hit and we couldn't do anything for 14 months, so it was a thrill to see the limited work we had been able to do in 2019 and early 2020 pay off so spectacularly with our team's performance at qualifying in 2021. And, all of that credit goes to our coaches and players and the dedication they put into the program.
FF: For futsal to develop, the sport and the US National team needs increased awareness and support. How does US Soccer intend to support their national team leading up to and during the World Cup to increase awareness in the American public?
JM: We have a lot of big ideas to grow the sport in the long-term in the coming years, but we knew going into this the first step for us – or better said, the best step for us in creating awareness of the program and starting to fill a space in the world of Futsal in the United States again after we had kind of vacated it – was to qualify for the World Cup. And, we did that in spectacular fashion. The team played with style and heart, and to come within one goal of being champions of Concacaf with such a short runway from the time we launched the ENT is an amazing accomplishment for our program.
FF: Looking at domestic futsal in the United States, Futsal Focus has done interviews with hall of famers Joe Machnik and Anson Dorrance who support the sport's development. Along with US Youth Soccer and the US Soccer Foundation, but how does US Soccer intend to grow the game at the grassroots level?
JM: Futsal at the development level has been talked about for a long-time in this country at different levels, so there are lots of opportunities there for pursuing youth programs with our members or in schools or with elite academies.
One of the challenges that you will know, Stephen, is where is the line between using the sport as a development tool for traditional outdoor soccer, something everyone advocates for, and developing the sport on its own right, separate from soccer – with leagues and a pathway and other programs.
For now, we are going to use the platform of competing in the Futsal World Cup later this year to showcase that opportunity as an inspirational goal for players in the United States at every level.
FF: In interviews we have done with Anson Dorrance and the Professional Futsal League (PFL) have discussed launching professional futsal in the states. Anson would like to see the National Women's Soccer League test a shorter season in the off season. The PFL want to launch men's professional futsal. Now, that your national team has reached the pinnacle for international futsal, what is US Soccer's thoughts on professional futsal for players more suited to this form of the footballing format, and how can you assist?
JM: There are a couple of points to be made. We've literally just started with our renewed focus with the Extended National Teams. So, we have a long way to go there, but are thrilled to use the FIFA Futsal World Cup as a platform. And, secondly, as I said in the previous answer, it is a big challenge to figure out where the distinction becomes in using the sport for development, something we clearly think will help, but also making it its own thing. Incredibly, that has started happening organically already as an offshoot of the great work U.S. Soccer has done in helping to create elite youth environments for our members. A player like Tomas Pondeca from Texas was named the Young Player of the tournament at the Concacaf Futsal Championship and he is only 20 years old with the potential to be a world class player, and he is a player who at young age made the decision to focus on Futsal as a pathway instead of outdoor soccer. So, we know the pieces are there, but we also know this will be a long process, so we will work in the coming years with our members on the best ways to answer some of these questions and develop opportunities and programs to help establish the sport more in the United States.
The draw for the 2021 FIFA Futsal World Cup in Lithuania will take place on the 1st of June, and you can watch it live via this link: https://www.youtube.com/watch?v=Yj7hIh3i82Y
Futsal Focus supports the Donate4Dáithí campaign
To follow the Donate4Dáithí campaign, you can visit their website here: www.donate4daithi.org  or on Facebook at: https://www.facebook.com/Donate4Daithi you can also donate money to their campaign at: https://www.justgiving.com/crowdfunding/donate4daithi
You can learn more about the Donate4Dáithí campaign by going to our article here
To learn more about organ donation or to sign up, you can visit https://www.organdonation.nhs.uk/ and to sign up: https://www.organdonation.nhs.uk/register-your-decision/donate/
You can read more articles about international futsal by going to the top navigation bar or click here
If you like this article and would like to keep updated on Futsal news, developments, etc then you can now follow Futsal Focus via Google News by following our page which will send you an alert as soon as we publish an article so please click here and follow us on Google.
You can also keep updated on Futsal news, developments, etc then please submit your email below in the Subscribe to Futsal Focus option.
Follow Futsal Focus by clicking on Facebook, Twitter, or Instagram or on the social media buttons on the website.