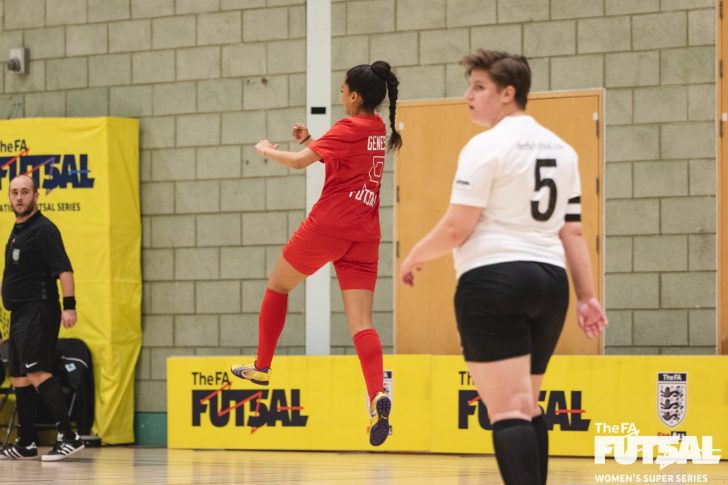 Estimated reading time:11 minutes, 18 seconds
What an exciting couple of months it has been for English futsal in comparison to how the year started!
English Football Association
2021 didn't get off to a great start for English futsal, when the FA announced they were suspending their elite pathway and the England national futsal team. A decision put into action, just days before the national team were supposed to fly out to face North Macedonia in the UEFA Futsal EURO 2022 qualifiers. The English futsal community were livid, and understandably concerned about the future of futsal in England.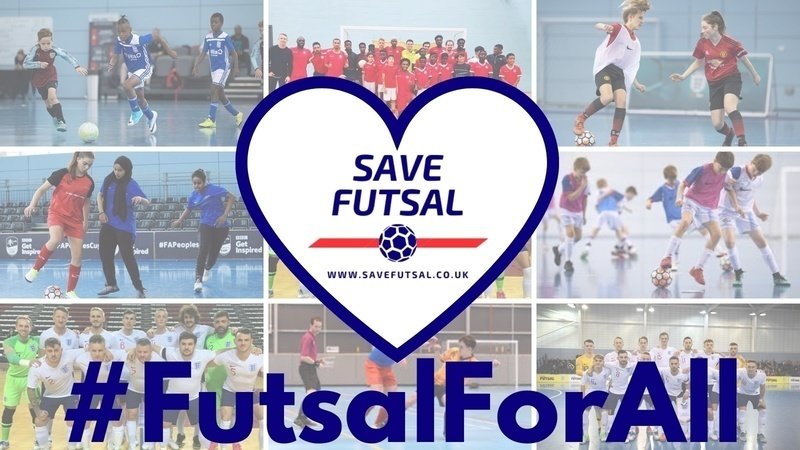 The decision to suspend the elite pathway led to a well run campaign that went viral online and even got the attention of the media industry in England which the sport has normally struggled to attract. Here is a video the players made to express their thoughts:
Respected futsal players and  internationals Doug Reed and Raoni Medina (England captain) were contacting professional football players asking them to support the Save Futsal campaign and they were on  TV and radio (Doug mainly on platforms in England, Raoni mainly on platforms abroad) discussing how the FA's choice would affect the future of the sport. But, at the same time this activity was helping to increase awareness of English futsal at home and abroad. And, at that time, with COVID, and everything else that was going on due to lock downs and the season being cancelled, everyone felt like the sport was going backwards in England.
Trying to find answers and a way forward
The National Futsal League (NFL – Not the FA National Futsal Series – the NFL are an independent entity) at this time was seen as the third tier of English futsal, outside of the FA, but still recognised within its pathway, announced that it was discussing a potential way forward with Leisure Leagues. Leisure Leagues are an organiser of five and six-a-side football leagues in England, Wales, Scotland and Northern Ireland, they operate leagues in the Republic of Ireland, America and Pakistan also. Plus, they organise their own world cup called Socca World Cup.  This potential development got a mixed response, the language being used by Leisure Leagues felt like a challenge to the FA's authority over futsal. The National Futsal League eventually decided to go their own way, and began looking for other alternative opportunities to push their league forward, assist their clubs and futsal development.
English Futsal Clubs Association
During all this, the English Futsal Clubs Association was announced which was set up by Simon Wright a founder of Manchester Futsal Club, Junior Roberti a founder of York Futsal Club  and Rodrigo Sousa a founder of London Escolla Futsal Club. The organisation has attracted many members and aims to use knowledge sharing as the way forward, and build their own database of engagements with the clubs to understand the collective opinions. By doing so they want to help with club development, coach education, player pathways, competitions, and governance in England. This development has been overdue in England and in Great Britain as a whole, and it is great to see the clubs working together to push the sport forward as it should be, and hopefully, this will be successful and we will see the same eventually happen in Scotland and Wales. You can visit their website at https://www.efca.co.uk/
LNFS England
Suddenly, out of nowhere, a news development broke, the National Futsal League announced going forward they will be known as LNFS England. The LNFS (Liga Nacional de Futbol Sala – the futsal national league) has helped develop futsal in Spain for over 30 years. The only word that can be used for the LNFS in relation to their knowledge/ experience and the contribution they can provide global domestic futsal is invaluable. However, this development has also had a mixed response and led to their removal from the recognised FA pathway. In Spain, the LNFS has lost control of the top two professional divisions which would be their biggest revenue generators, what the future holds for the organisation is now unclear so it is going through its own evolutionary journey to stay relevant and profitable, but choosing league governance in another country has led some to ask why? What is the LNFS looking to get out of this development? If they start to develop in other countries as well what will they try to evolve into? Futsal Focus has been asked these types of questions many times by people from around the world. But, what the future holds for the LNFS is not LNFS England's top concern, their concern is to bring as much experience and know-how from the LNFS to the aid of their clubs and provide them with opportunities, whilst also assisting futsal development. Already, the league announced the Anglo-Spanish Tournament which will be an annual event. This will take place in Spain at the end of each season between two leading Spanish futsal teams and the winners of the LNFS England Premiership North and Premiership South competitions. The four teams, two English and two Spanish, will play in a round-robin tournament over a four-day weekend period, with practical workshops and coaching sessions between matches that are open to junior and adult members from any LNFS England club. These matches are part of the journey for LNFS England and will allow them to establish a baseline from which to measure the progress of their clubs on the court over the coming years. Media representatives will attend the tournament and all matches will be filmed and broadcast. This will be a wonderful experience for their clubs who get to travel to Spain.  Recently, they also announced that they have been accepted as a Koi Sports CIC Elite Champion Member. Koi Sports CIC were established in November 2018 to help "sustain, enhance, and grow" the grassroots sports sector by driving commercial investment into sports clubs to deliver positive social change. They work on the premise that sport brings people and communities together, no matter what an individual's background, religion, race, or other characteristic, and that everyone should be given the opportunity to get involved in a sport that they enjoy to improve both their physical and mental health. You can visit their website: lnfsengland.org
Liam Palfreeman
With all this change happening in England, in Italy, another journey was happening but for a player. English professional futsal player Liam Palfreeman was vocal, like many of his national team members about the FA's decision to cancel the national team. He spoke on many podcasts about his futsal experience and his anger/ heart break at not being able to do what he loved most, which was representing his country. However, despite this, and getting COVID as well in Italy, and being far from his friends, family and partner, he fought on with his futsal dreams, dreams he still had control of.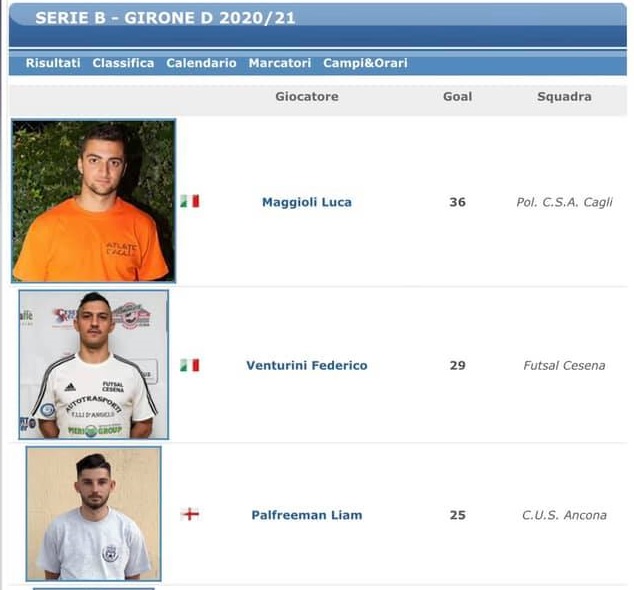 Liam was playing in the Divisione Calcio a5 Serie B Group D for CUS Ancona, a team with one of the smallest budgets in their league and seen as an underdog when it came to challenging for the title. However, by the end of the season, Liam became the first British player to win a league title in three different countries (England, Spain and Italy). Even though he is a defender, he finished the season as the group's third top goal scorer, scoring 25 goals in 21 games and played with his club in the Last 8 of the Coppa Italia Serie B. Liam's success was celebrated by many clubs in England and helped to shine a positive light on the opportunities futsal can give players who are interested to play abroad. He has now returned to England, and will compete for Helvecia Futsal Club  in the Summer Showdown whilst he waits for his agent to organise a new club abroad for the new season. You can see highlights of Liam's season in Italy below:
FA National Futsal Series
The pinnacle of English Futsal is the FA National Futsal Series, and the club that wins this league goes on to represent England in the UEFA Futsal Champions League. The league has not escaped criticism ever since it was first launched, its match format of centralised games didn't suit all clubs who wanted to keep the home and away structure which is why the National Futsal League (Now LNFS England) continued to exist, giving those clubs who didn't want to join the FA's new league structure or didn't meet the FA National Futsal Series entry requirements yet the opportunity to play futsal and continue their development.  The league, though a separate entity to the FA but has their name, didn't escape the criticism the FA faced for cancelling the elite pathway either. Their first season didn't get to finish due to COVID, and the decision to give Helvecia the Champions League place without any form of competitive challenge didn't go down well also. Many questioned what future the league and the sport had without an elite pathway to the England national team, would the champions league place be enough to keep players, coaches and clubs interested especially when the top league has been dominated by Helvecia for many years. However, under all this uncertainty,  behind the scenes, like LNFS England, they too were working hard to bring change to English futsal, and the league announced that YouTube would be their official live Streaming Partner starting with this year's Summers Showdown which kicked off this month. In addition to the Women's Super Series and the National Futsal Series One also being shown which happened last weekend.
This announcement was soon followed by a second announcement that would see their leagues streamed live on the FreeSports website. If you don't know FreeSports, they are a British free-to-air sports television channel operated and owned by Premier Media S.à r.l. launched in 2017. The channel is operated in the United Kingdom  available in 18 million homes. It is only available on Freeview HD, not standard Freeview. This news has given futsal its place among established sports, helping to increase its credibility, awareness, viewership and attract more people to the sport.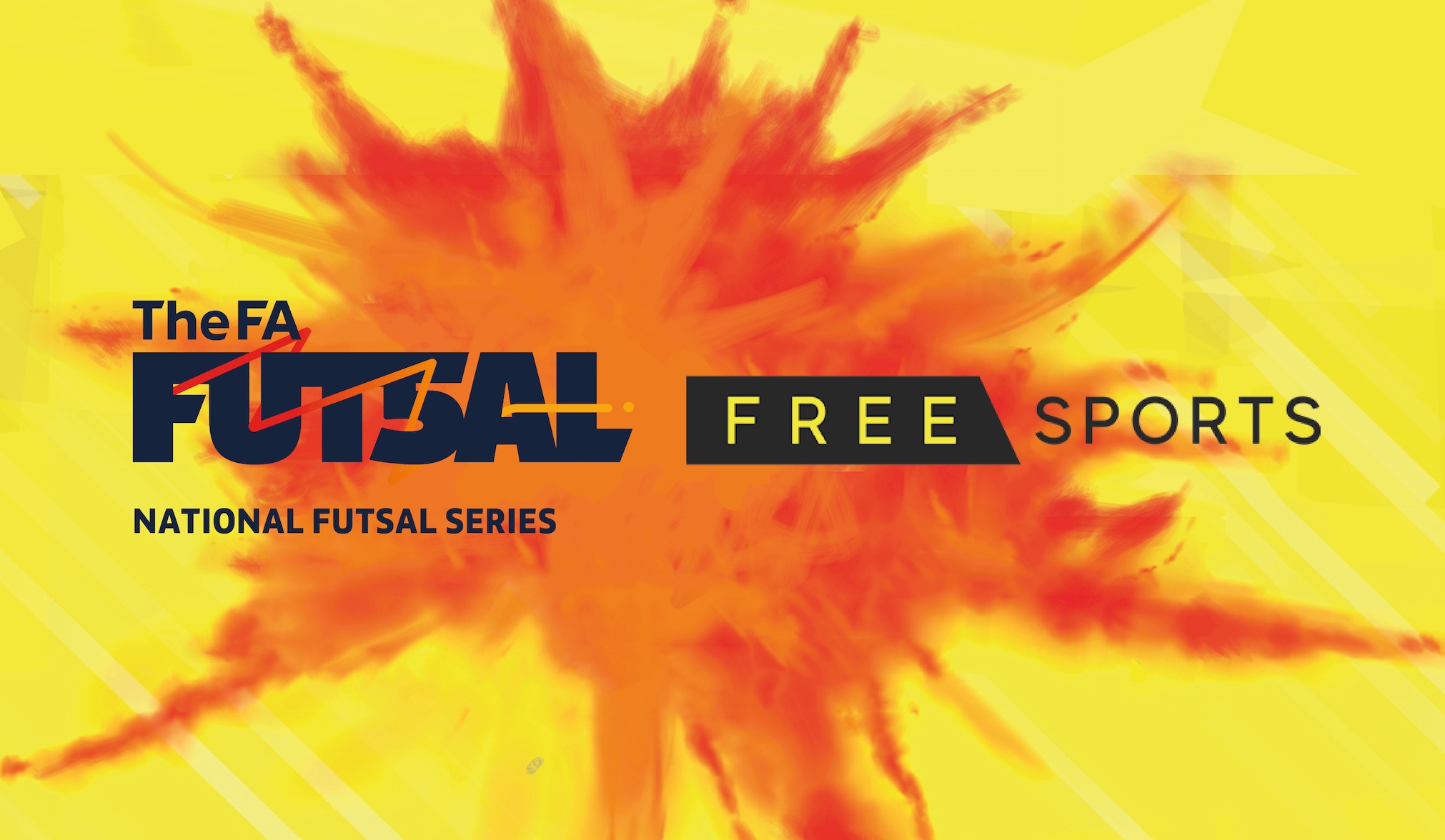 At the weekend, the Women's Super Series and the National Futsal Series One kicked off and this development was met with joy by many, not just in the English futsal community but abroad as well and here are a few examples:
Wonderful first half of @FA_NFS futsal. Liverpool Uni @Livuni_futsal 5-0 up at HT vs @LSWFC_ in momentous day for futsal in England @charlottenewsh7 the star of the show. A hat-trick and played every minute of the first half 👏👏👏

Live link📺: https://t.co/kE05rdvG67 https://t.co/6Ot5meYrnF pic.twitter.com/4GCc5nmvmn

— Jamie Fahey (@jamiefahey1) May 22, 2021
✅ Multiple camera angles
✅ Clear transitions
✅ Two commentators
✅ Scoreboard
✅ Tube map

👏🏻 @FA_NFS #WSS #SummerShowdown 🏴󠁧󠁢󠁥󠁮󠁧󠁿 pic.twitter.com/0qUrdwSOSw

— Valerio Scalabrelli (@ScalabroFS) May 22, 2021
😍 @FA_NFS 👏👏👏

Wishing I was 10 yrs younger 🥴 pic.twitter.com/fMmstwWU6O

— Stuart Cook (@cookie_12_) May 22, 2021
You can watch highlights of the Women's Super Series below:
The Men's top division kicks off tomorrow, and the fight to represent England at the pinnacle of European club Futsal, the UEFA Futsal Champions League, will begin. The league fixtures kick off at 9 am and you can watch all the action on FreeSports – https://www.freesports.tv/: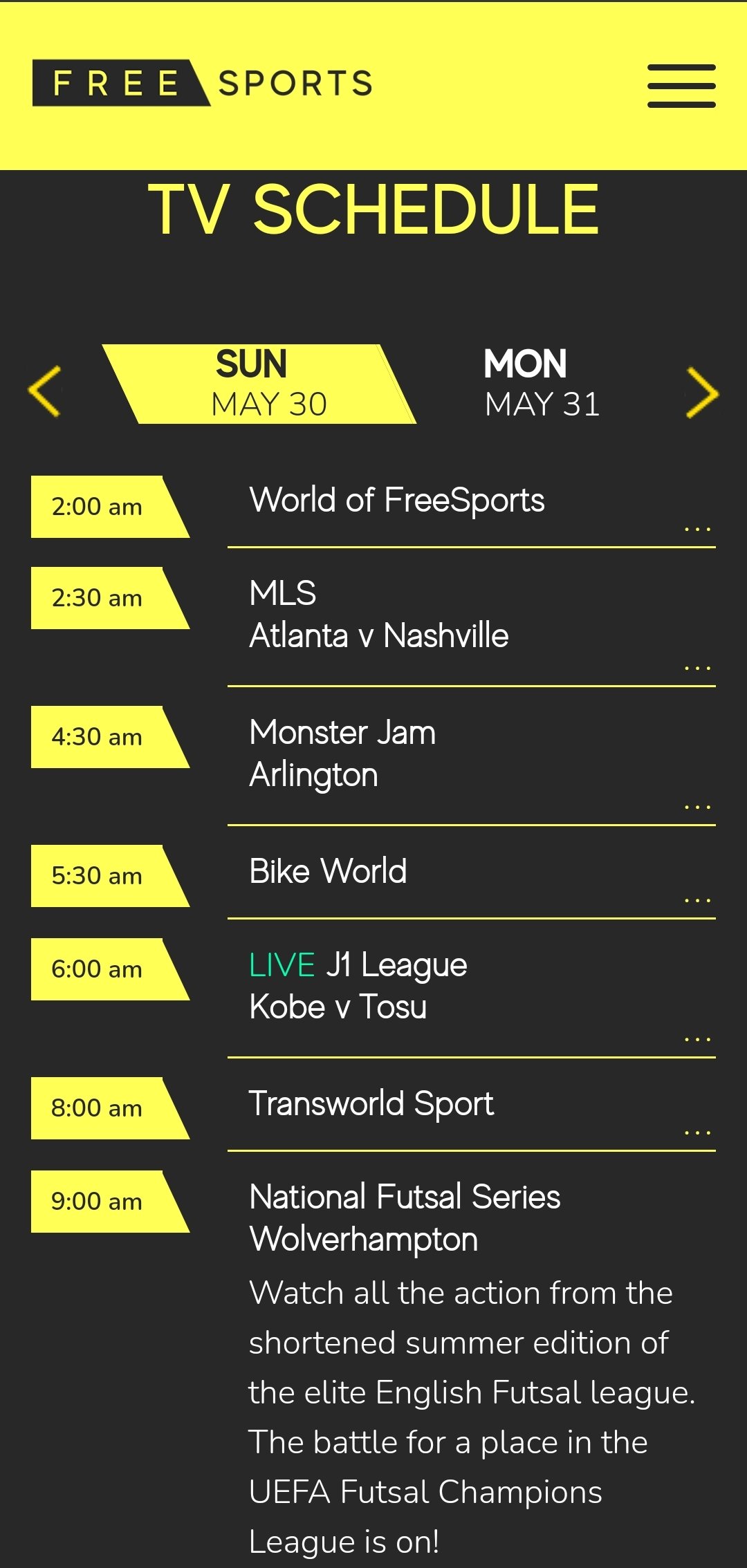 Looking back through this article, you can see though the year started in a way which brought pain and disappointment, it also lit a fire that drove many to fight for what they believe in, increase awareness of the sport, to seek answers, and drive development at the league and club level.  All this development has brought opportunities for the future and Liam has shown what can be achieved abroad if you want to pursue futsal as a career as well. The fight to re-establish the national team should never end, but despite the frustrations that started 2021, let's focus on what has been achieved in the past five months which is incredible. Futsal Focus applauds everyone mentioned in this article on their efforts to develop the sport of futsal in England.
You can visit the FA National Futsal Series new website here: https://nationalfutsalseries.com/
Futsal Focus supports the Donate4Dáithí campaign
To follow the Donate4Dáithí campaign, you can visit their website here: www.donate4daithi.org  or on Facebook at: https://www.facebook.com/Donate4Daithi you can also donate money to their campaign at: https://www.justgiving.com/crowdfunding/donate4daithi
You can learn more about the Donate4Dáithí campaign by going to our article here
To learn more about organ donation or to sign up, you can visit https://www.organdonation.nhs.uk/ and to sign up: https://www.organdonation.nhs.uk/register-your-decision/donate/
You can read more articles about domestic futsal by going to the top navigation bar or click here
If you like this article and would like to keep updated on Futsal news, developments, etc then you can now follow Futsal Focus via Google News by following our page which will send you an alert as soon as we publish an article so please click here and follow us on Google.
You can also keep updated on Futsal news, developments, etc then please submit your email below in the Subscribe to Futsal Focus option.
Follow Futsal Focus by clicking on Facebook, Twitter, or Instagram or on the social media buttons on the website.