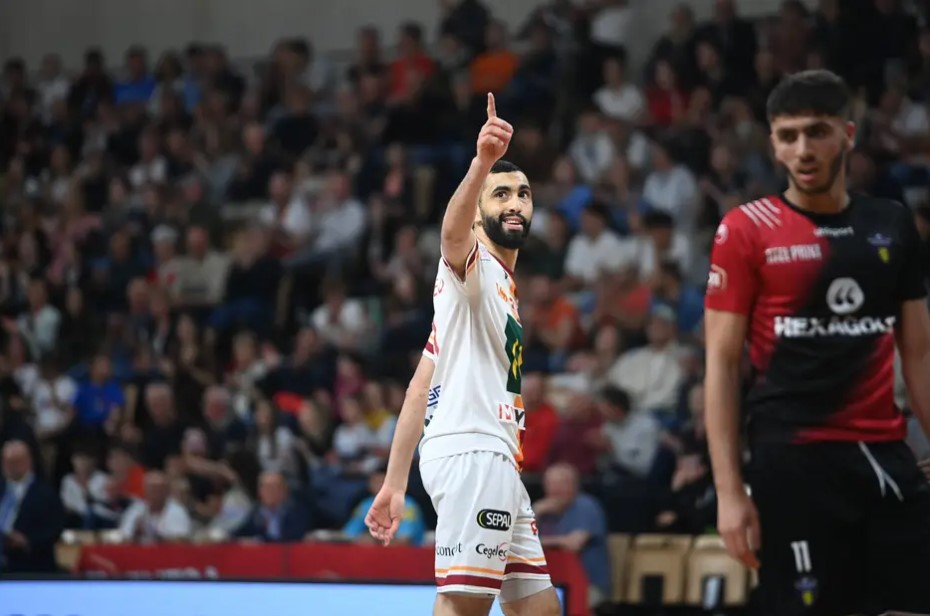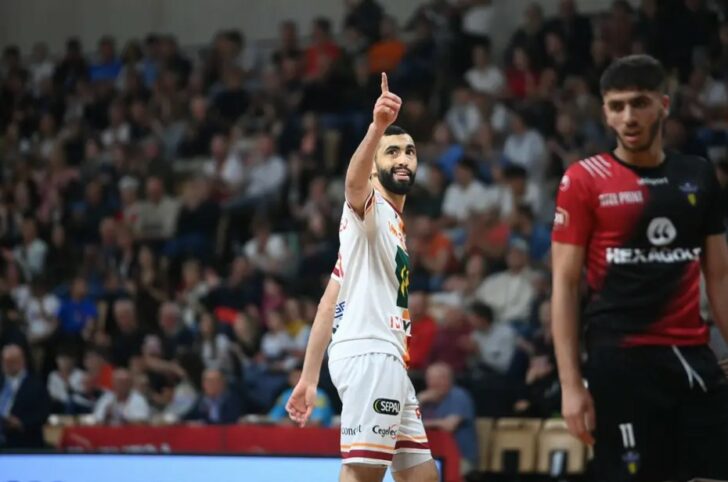 Estimated reading time:8 minutes, 9 seconds
The UEFA Futsal Champions League: Where Dreams Become Reality
In the fast-paced and dynamic world of futsal, the UEFA Futsal Champions League stands as a beacon of excellence. This prestigious tournament serves as the ultimate stage where the finest futsal teams from across Europe come together to display their skills, passion, and determination. For players and fans alike, the UEFA Futsal Champions League is not just a competition; it's a dream, a journey, and an opportunity to etch their names in the history of European futsal.  As the dust settles, we've seen some incredible performances, unexpected twists, and a few records broken along the way.
(Main picture source: FFF – Etoile Lavalloise)
Defending Champions Shine
The UEFA Futsal Champions League holders, Mallorca Palma Futsal, have once again demonstrated their ability. Despite being in a tough group, they made their way to the elite round, the precursor to the grand Final Four, proving that they are a force to be reckoned with. They achieved this by defeating Kazakhstan's Kairat Almaty with a score of 4-3 at the Polideportivo Son Moix in the Balearic capital in front of approximately 4,000 spectators.
Palma Futsal will progress to the draw of the next stage as the leaders of their group, a significant accomplishment aimed at avoiding the most challenging opponents in the tournament.
Kairat Almaty, a team boasting two European titles (2012-2013 and 2014-2015) and primarily composed of Brazilian players, posed a formidable challenge for the Balearic side.
Despite conceding an early goal by Rómulo in the 2nd minute, Palma Futsal put up a determined resistance, created chances to equalize, and had to exert a significant effort to maintain their lead. Bruno Gomes and Fabinho scored two quick goals in the first half, extending the lead to 3-0, allowing the team to dictate the pace of the game leading into halftime.
Kairat Almaty adjusted their tactics, pressing high and dominating play in the second half, during which Palma faced a challenging period. A goal by Cleber (3-1) via an unfortunate own goal breathed life into the visiting team, who launched full-scale attacks. Even their goalkeeper, Higuita, ventured far out to support his teammates in offensive tasks.
Kairat's bold approach paid off with Caio Ruiz's goal (3-2), setting the stage for an uncertain conclusion. On the court, Palma struggled, and their coach, Antonio Vadillo, implored his players from the bench to shake off their opponent's dominance and push forward.
Amid Kairat's attacking frenzy, Fabinho capitalized on a substantial defensive error by the visiting team, scoring into an empty net and sealing the match.
Despite this, the Kazakh team continued to fight, and Tursagulov netted the final goal, making it 4-3 with just 15 seconds remaining in an electrifying match that showcased the high level of play, fitting for two European champions.
Familiar Faces and Newcomers
This year's main round featured a mix of seasoned veterans and fresh faces. Former champions like Barça, Benfica, Kairat Almaty, and Sporting CP showcased their experience, while debutants like D1 champions and current league leaders, Etoile Lavalloise, progressed to the elite round. The reigning French champions secured a 2-2 draw with last season's finalists, S.L Benfica in the group. A fantastic achievement for the club which will give them a lot of confidence going into the elite round. Another standout result was Hit Kyiv's 2-2 draw with Sporting Clube de Portugal. An intense match, which saw a Zicky Té early goal, and incredible saves from Sukhov.
KSC Lubawa from Poland went to Croatia, playing in front of the intimidating home fans of MNK Futsal Dinamo. Despite, the loud reception, the club wasn't fazed, this high-octane match delivered non-stop action with a lightning-fast start as KSC Lubawa surged to a 4-0 lead in just 84 seconds! But the hosts, Dinamo, in their second-ever fixture at this level, mounted a comeback, with the first half ending at a suspenseful 3-8. The game was a rollercoaster of excitement, but Lubawa held their ground and clinched the victory with a late goal by captain Paweł Kaniewski.
Prishtina 01, under the leadership of coach Haki Ahmeti, concluded the main round of the Futsal Champions League with a resounding 8-2 victory. However, despite this commanding win, the players and management of the Kosovar champions couldn't fully savour their success. The reason being that their qualification for the elite round of the Champions League hinged on the outcome of the match between Kauno Zalgiris of Lithuania against Kampusken Dynamo of Finland.
The home team, Zalgiris, required a victory to level their points with the Kosovar team. In the event of a win, goal difference would be the deciding factor in further qualification. However, Kauno Zalgiris could only manage a 1-1 draw. In the stands, the Prishtina 01 team and officials anxiously watched the Lithuanian match unfold. Thanks to Zalgiris' 1:1 draw, Prishtina 01 secured the group's top position and advanced to the elite round.
This achievement is nothing short of historic. Prishtina 01 becomes only the second team from Kosovo to earn a spot among the top 16 futsal teams in Europe. The Phoenix of Drenas accomplished a similar feat in the 2016/17 edition, albeit with foreign players in their squad. Prishtina 01, on the other hand, relies solely on local talents.
Reflecting on this remarkable success, coach Ahmeti shared his thoughts on Sunday with TIME, stating, "For our club, as well as for Kosovo and the local futsal community, this is a tremendous achievement. Very few believed it could be accomplished, especially with a roster comprised entirely of local players."
Among the newbies was Riga Futsal Club, who dominated their group, scoring 25 goals and conceding 6, the team featured the all-time top scorer in the competition, Ricardinho, who added to his incredible goal tally during the main round. This season, Riga are enjoying success domestically as well,  they began the new season winning the Latvian Super Cup and are currently leading by four wins in the "Optibet", the Latvian futsal top league.
Path A vs. Path B
The main round was divided into two paths, with Path A seeing the next 11 top-ranked clubs and teams ranked 16th to 19th battling it out. In this path, the top three teams in each group earned a spot in the elite round. Path B, on the other hand, was a more challenging route, with only the group winners progressing to the next stage.
Notable Highlights from the Groups
Group 1: Sporting CP secured their elite round spot after a hard-fought draw with debutants Hit Kyiv. Sporting's coach, Nuno Dias, reached a milestone with his 50th competition win with a single club.
Group 2: Barça overcame last year's finalists Anderlecht, while Loznica-Grad 2018 advanced to the elite round. Coach Jesús Velasco set a record by overseeing 75 games in the competition.
Group 3: Mallorca Palma Futsal kicked off their title defense in style, and Kairat Almaty became the first club to play 100 matches in this competition.
Group 4: Benfica showcased their scoring ability and moved closer to a European goal record, only three goals behind Sporting's record.
Path B: Lubawa advanced from Group 5, while Riga Futsal Club secured a place in the elite round for the first time with an impressive display led by the legendary Ricardinho.
Group 7: Prishtina 01 emerged as the winner in their group, while Kauno Žalgiris and Kampuksen Dynamo engaged in an unusual 0-0 draw.
Group 8: Città di Eboli claimed the top spot, proving their mettle with a crucial win.
Team Facts and Milestones
Palma won the title on debut last season, a remarkable achievement that they are looking to replicate.
Barça, Benfica, Kairat, and Sporting CP are past winners, while Anderlecht made the semi-finals for the first time last season.
Kairat entered a record 20 seasons of UEFA futsal competition, highlighting their longstanding presence in the tournament.
Several teams made their debut appearances, further diversifying the competition.
As the elite round approaches, the excitement in the UEFA Futsal Champions League continues to build. With a mix of established contenders and rising stars, fans can expect thrilling matches and unforgettable moments as the quest for European futsal supremacy unfolds. The finals in May are sure to be a spectacle to remember, and the hosts are yet to be announced. Stay tuned for more futsal action and the unfolding drama of this prestigious tournament.
Author of the Interview 
Stephen McGettigan was born in the Republic of Ireland but grew up in Belfast. He is the founder of Futsal Focus and a Football Industries MBA graduate from the University of Liverpool Management School. Stephen has worked in the Football and Futsal industries for 15 years.
Organ Donation
Futsal Focus is a supporter of Dáithí Mac Gabhann and his family's campaign to raise awareness of Organ Donation. We encourage our readers to learn more about Organ Donation: https://www.organdonation.nhs.uk/
Futsal Focus
You can read more articles about domestic futsal by going to the top navigation bar or by clicking here
If you like this article and would like to keep updated on Futsal news, developments, etc then you can now follow Futsal Focus via Google News by following our page which will send you an alert as soon as we publish an article so please click here and follow us on Google.
You can also keep updated on Futsal news, developments, etc then please submit your email below in the Subscribe to Futsal Focus option.
Follow Futsal Focus by clicking on Facebook, Twitter, or Instagram or on the social media buttons on the website.