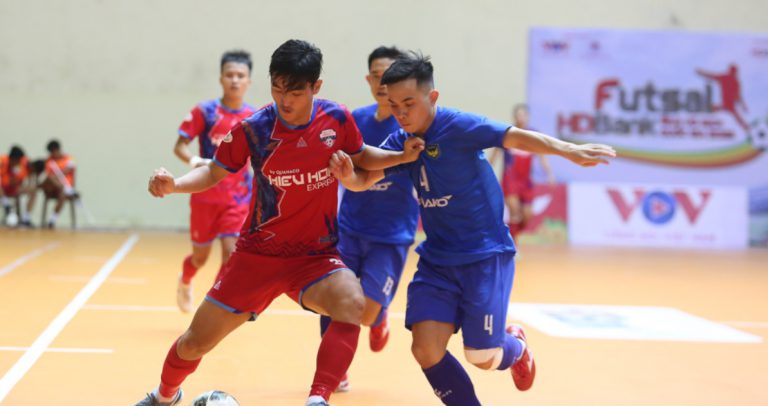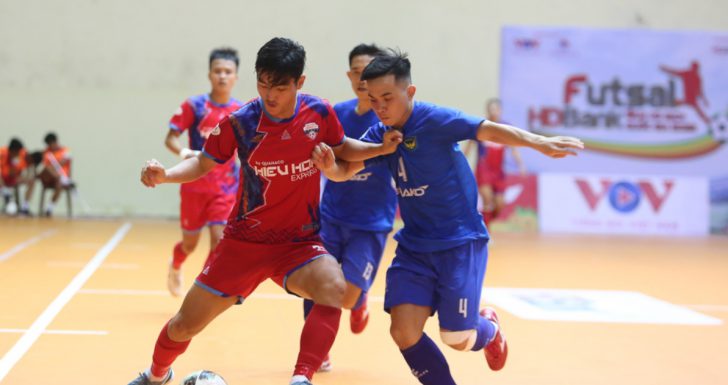 Estimated reading time:3 minutes, 21 seconds
Sahako FC won its first National Futsal Championship title after an outstanding performance this season
Sahako FC won the Futsal HDBank National Championship 2022 (National Futsal Championship) title for the first time on November 7 in Cần Thơ City. The club secured the trophy one match before the season ends today, on November 10.
On Monday, Sahako tied with Hiếu Hoa Đà Nẵng 1-1, and Đinh Công Viên scored for Sahako in the 15th minute.
Nguyễn Văn Hiếu levelled 1-1 for Đà Nẵng just seconds before the interval. With 37 points after 15 matches, Sahako top the ranking, three points above defending champions, Thái Sơn Nam. This means that whatever the result of their last match against Hưng Gia Khang Đắk Lắk, Sahako will still finish the season in first place.
The club finished in second place for three years in a row from 2019 to 2021, but it has now ended Thái Sơn Nam's six-year reign as champions.
Earlier, in the year, the 2022 AFF Futsal Cup, the seventh edition was held in Nakhon Ratchasima, Thailand from 4 to 10 September.  The AFF Futsal Cup (Formerly the AFF Futsal Club Championship) is the annual Southeast Asian futsal club competition hosted by the ASEAN Football Federation (AFF). AFF Futsal Club Championship is the second-biggest futsal club competition in Asia behind the AFC Futsal Club Championship. The competition has been active since 2014 but it was in 2019 that the AFF decided to change the name of the competition from AFF Futsal Club Championship to the AFF Futsal Cup. League runners-up enter the competition with the league champions entering the AFC Futsal Club Championship.
Sahako FC entered the competition along with Hongyen Thakam (Thailand – Hosts), Bintang Timur Surabaya (Indonesia), Down Town Sport (Cambodia),  Perwira (Brunei), Ramelau (East Timor) and Selangor MAC (Malaysia). The club was drawn into Group B  along with Ramelau and Selangor MAC. They won their opening match against Ramelau, 2-0, and faced tough opposition in Selangor MAC in their final fixture, trailing behind for most of the match until they scored two late goals to win their group. Progressing to the semi-finals, Bintang Timur Surabaya scored two early goals, Sahako replied early in the second half giving the Vietnamese side hope, but the Indonesian professional team knew how to manage the game, shutting out and closing down attempts on goal, securing their place in the final. A third-place play-off against Selangor MAC finished 2-2 going to penalties, which they lost to their Malaysian opponents, 8-7.
The Vietnamese club has had a fantastic season, and will no doubt be looking forward to competing in the AFC Futsal Club Championship. Their victory also shows the competitiveness of Vietnamese futsal is improving which their new national team manager and former world cup winning coach with Argentina, Diego Giustozzi, will be delighted to see. These development provide any manager with more options and food for thought. It will be interesting to see how Sahako FC performs in Asia's biggest futsal club competition. Could we also see a new Vietnamese champion in the next edition of the AFF Futsal Cup, now that Thái Sơn Nam will be competing in the competition? We wait with anticipation to see how the clubs do and how South East Asian futsal continues to develop with such speed.
You can read more articles about global futsal by going to the top navigation bar or by clicking here
If you like this article and would like to keep updated on Futsal news, developments, etc then you can now follow Futsal Focus via Google News by following our page which will send you an alert as soon as we publish an article so please click here and follow us on Google.
You can also keep updated on Futsal news, developments, etc then please submit your email below in the Subscribe to Futsal Focus option.
Follow Futsal Focus by clicking on Facebook, Twitter, or Instagram or on the social media buttons on the website.