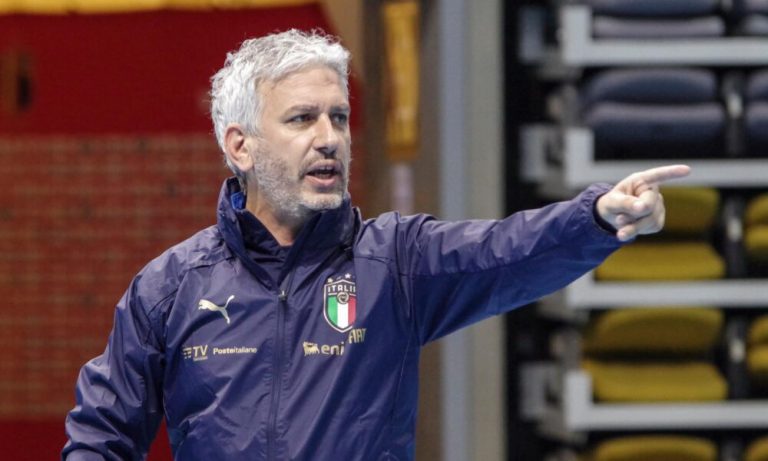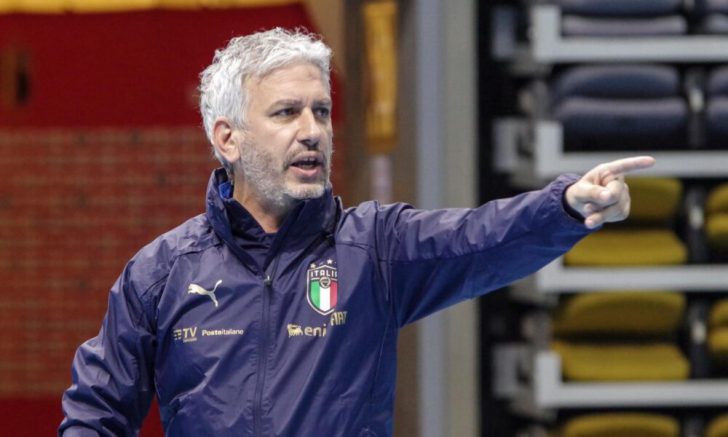 Estimated reading time:3 minutes, 11 seconds
Defeating Sweden 6-1 give Massimiliano Bellarte's men a needed victory in Aversa!
An answer that was needed. At the Pala Jacazzi in Aversa, the Italian team faced the second match of the Main Round of qualification for the FIFA Futsal World Cup knowing only a victory would do and failure could not be even considered. After a 3-3 draw against North Macedonia, Massimiliano Bellarte 's men had to win as the Scandinavians had won their first match 5-2 in Group 10 against the Macedonians.
The victory means that Italy now sits top of their Group, Sweden is in second place, and North Macedonia.  Italy's next match will be away to Sweden and despite this convincing victory, the Swedish at home will be a different animal. This will be no easy victory should the Italians win, no matter what the scoreline is.
Serbia won tonight in Pozarevac against Norway, 5:1, in Group 9 and they sit top of the group, however, though they defeated Norway 2-4 in their opening game, they drew with France 0-0. France has yet to play Norway in their second match, after defeating them 9-1, The French will be confident of victory in this fixture and will look forward to hosting Serbia in their final match which will likely decide who wins the group.
In the other fixtures playing today:
Slovakia drew with Germany in Group 12 which is a great result for Germany who will face a tough test against Latvia in their next match at home. The last time both nations met resulted in a heavy defeat, losing 5-1. Have the Germans found their form, and can they turn this opening game result around? It is their last match of the group so any hope of securing a best second-place spot would need a high score, and hope that Slovakia can defeat Latvia once more.
Greece lost 1-4 to Poland in Group 6 and find themselves bottom of their group, their final fixture is against Azerbaijan who also faces Poland in their last match. They will be hoping to conclude the group undefeated
Kosovo fell at home to Ukraine, losing 2-5, and now they find themselves bottom of Group 11 with no points. The Netherlands have two fixtures left which are away to Kosovo but will be aiming to turn around their loss to Ukraine in their final match
Georgia overcame Austria in a goal-packed match with a total of 10 goals, finishing with a scoreline of 6-4. Georgia are now with 9 points, top of the group and will host Belgium in their last match in Group 2, whom they already defeated. However, Belgium cannot be overlooked and the Georgians will know that this will be a tough victory to secure but victory or a draw will seal the Group and progression to the elite round
Kazakhstan defeated Montenegro, 7-0, in Group 5, and are undefeated, and sit top of their group on 9 points. The Kazakhs face Slovenia in their last match who they already defeated 2-0.
Portugal are currently playing but are winning 2-0 and will be on 6 points and top of the group whilst Belarus and Lithuania are on zero points each.
Futsal Focus
You can read more articles about international futsal by going to the top navigation bar or by clicking here
If you like this article and would like to keep updated on Futsal news, developments, etc then you can now follow Futsal Focus via Google News by following our page which will send you an alert as soon as we publish an article so please click here and follow us on Google.
You can also keep updated on Futsal news, developments, etc then please submit your email below in the Subscribe to Futsal Focus option.
Follow Futsal Focus by clicking on Facebook, Twitter, or Instagram or on the social media buttons on the website.