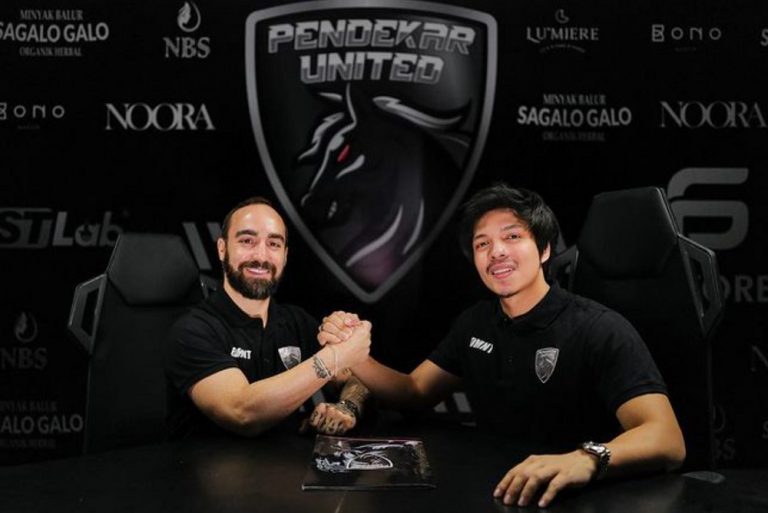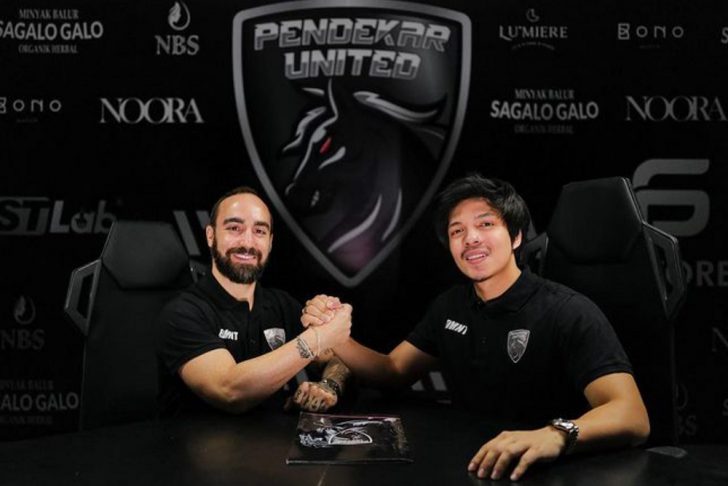 Estimated reading time:2 minutes, 51 seconds
Earlier in the year, Ricardinho signed for Pendekar United with a short-term contract, but he loved his experience so much, he decided to extend his stay.
Two days ago he returned to Indonesia and was welcomed back at the airport by the club and their fans, when he signed his extension he told the club's fans that he wished to retire at Pendekar United, and believed the next season would be much better.
In a previous post on Instagram shown below Ricardinho typed "When you work with your heart, success is a matter of time! Dedication, Consistency, and Discipline!" Ricardinho signing on with this club is a clear example of living by what you preach.
View this post on Instagram
You can watch Ricardinho's arrival back at his club below:
Ricardinho is joined at the club by a new head coach Alvaro Martinez from Spain, the former Vietnam National Assistant Coach will no doubt be looking forward to working with a legend of our sport.
Alvaro isn't new to Indonesia futsal, before joining the club, he had managed SKN Futsal Club and finished his season with the team as runners-up of the Futsal Pro League in 2020. In fact, he won 13 times from 16 matches and only lost 2 times and drew 1 result.
Alvaro Martinez – Career Journey
2012-2013: Trainer In Sala12 Club
2012-2014: Head Coach of Under-16
2013-2014: Sporting Director
2015: Head Coach of Under-12 Granada Team
2015-2017: Coach Laliga Project In China
2017-2019: Head Coach of U-18 Thai Son Nam Futsal Club
2017-2019: Vietnam National Assistant Coach
2019-2021: Head Coach of SKN FC
2021-2022: Head Coach Cormar Polistena Serie A C5 (Italy).
The club has also been active in the player transfer market ahead of the new season, but Indonesian clubs have a tight foreign quote of just two players. R10 will be joined by Venezuelan futsal national team pivot, Wilmer Ronaldo Cabarcas Torre. Known as Ronaldo Cabarcas, he is a World Cup futsal player and has officially filled the quota of foreign players for Pendekar United.
Another bit of exciting news is UEFA.com breaking news that we will be able to watch their Futsal Film about Ricardinho soon via UEFA.TV called – Think Fast: A Futsal Film
𝑪𝑶𝑴𝑰𝑵𝑮 𝑺𝑶𝑶𝑵

🍿 Think Fast: A Futsal Film
📺 https://t.co/a0Mq20qQwq@ricardinho10ofi // #UEFAtv

— UEFA Futsal (@UEFAFutsal) November 7, 2022
We will be keeping tabs on this and will make you aware as soon as it becomes available. However, Ricardinho will be looking to make history this year in Indonesia, his new fans will be hoping he and his new teammates and coach can clinch the title. Ricardinho's social media has increased by over 200,000 since he first arrived in the country.
You can read more articles about global futsal by going to the top navigation bar or by clicking here
If you like this article and would like to keep updated on Futsal news, developments, etc then you can now follow Futsal Focus via Google News by following our page which will send you an alert as soon as we publish an article so please click here and follow us on Google.
You can also keep updated on Futsal news, developments, etc then please submit your email below in the Subscribe to Futsal Focus option.
Follow Futsal Focus by clicking on Facebook, Twitter, or Instagram or on the social media buttons on the website.