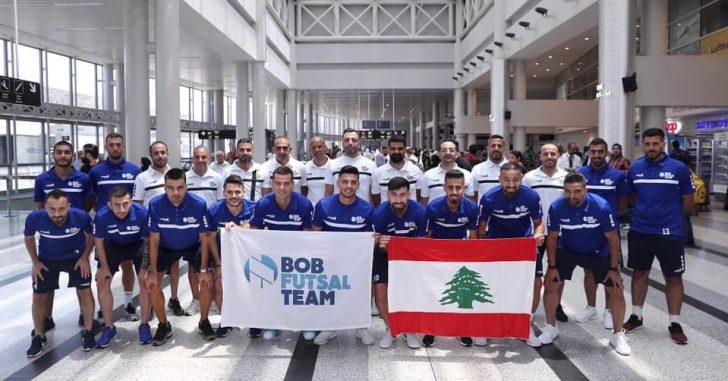 Estimated reading time:5 minutes, 1 second
Head Coach of Bank of Beirut Sport Club Alexandre de Souza aka Cafu has ended his a contract with the Bank of Beirut, a Futsal club who for the past 6 years had won all the championships. If you do not know who Cafu is, he coached the AABB and Londrina Country Clube teams then in 2005, he was invited to coach his first Italian team, Cesena Calcio Cinque. He would then go on to coach Spoletto Maran, Riesti winning the Series A2 the National Championship, Asti (National Championship winner Series A and runner-up in the Italian Cup and Super Cup) then Pesaro (Champion Cup and Italian Championship Series A2). In early March of last year, he signed a contract with the Bank of Beirut Sport Club who are a very successful and ambitious Lebanese club.  Unfortunately, his relationship with the club has come to an end and he posted the following statement: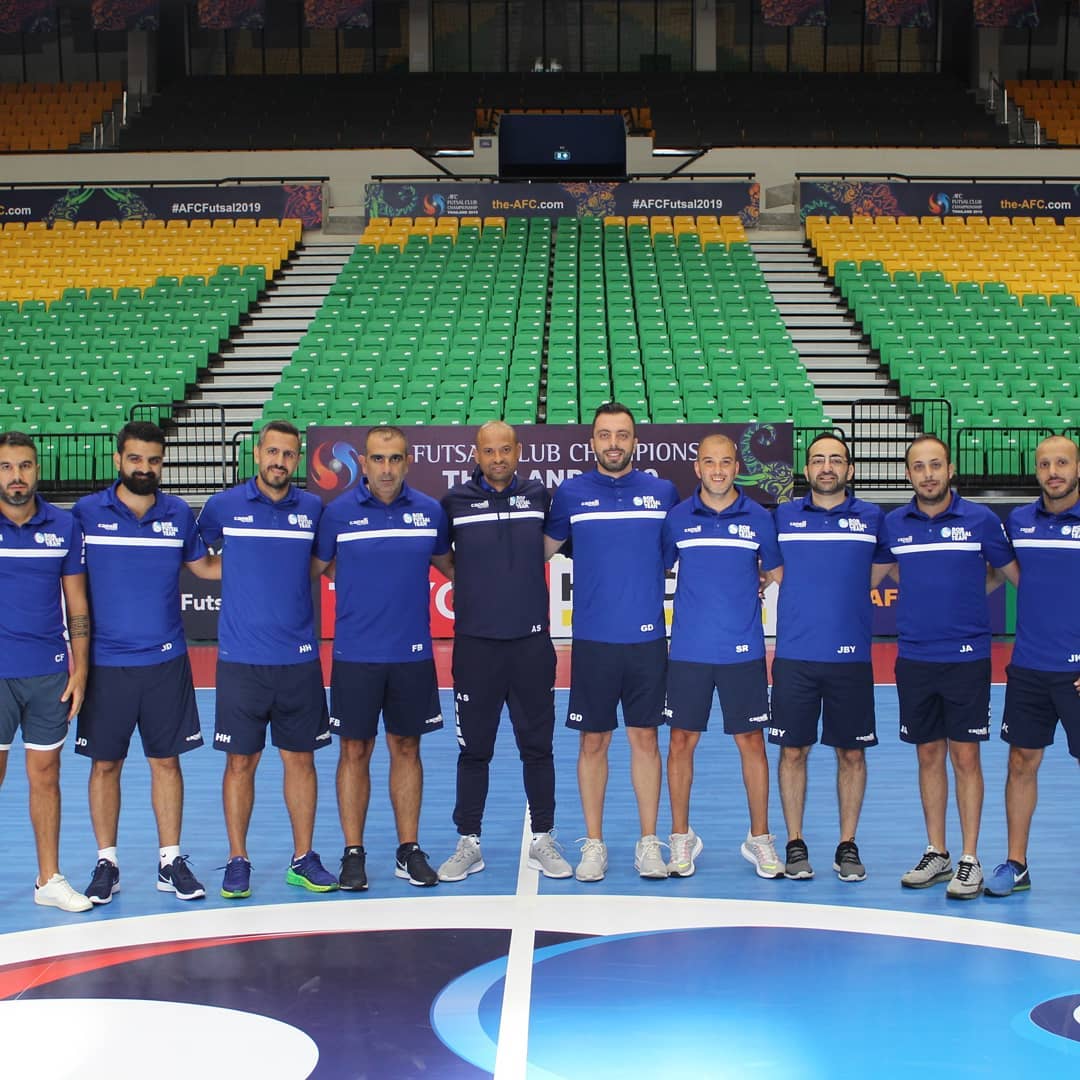 "I am now ending my professional experience with the Bank of Beirut Sporting Club !!!
The country is going through serious problems and I hope that its people can get out of this problem as quickly as possible and the Lebanese can live serenely and happily as they deserve !!!
I would like to thank the team for this great opportunity that it has given me, not only in the professional aspect but also in my personal life. It has been wonderful to be in this warm country, meet its friendly people, and be able to work with such special colleagues !!!
First of all, a great thank you to Gilbert, a person who deserves my respect for everything he did !! To all Bank leaders who always treated me well and gave me all the conditions to try to do my best … Also, thank you to all my collaborators from the technical and medical staff …
I would like to thank all my players who supported me for this unforgettable period that we lived together … it was a pleasure for me to meet you, to work with you …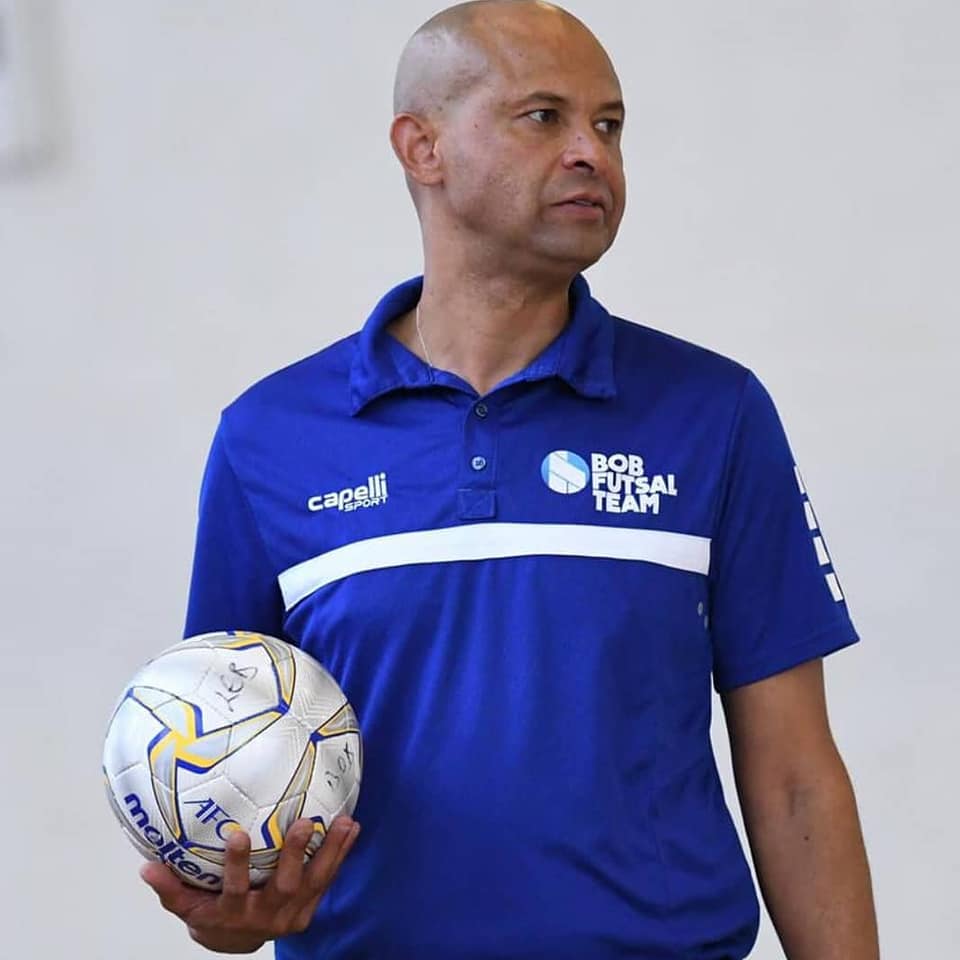 It was a wonderful experience for me and I hope I have contributed something to the life of each one of you…….
I hope from the bottom of my heart that you will be well and very happy and believe in your potential and that this moment will not end your dreams, and that you can fight for your goals … you will be very happy one day if you know that futsal in Lebanon will come back stronger one day and can reach good national and international achievements…
Thanks to all of you who were part of my life in Lebanon, I hope one day I will be able to meet with you in better days … and if you need me, I'll be here with open arms to receive you…
Bank of Beirut Sporting Club … thank you very much!"
The Bank of Beirut Sport Club's General Manager Gilbert Diab has also released a statement:
"Goodbye to all the futsal family.
I will not forget the wonderful 7 years I spent in managing BoB Futsal team.  We started everything from scratch and were able to win 12 local trophies and achieve great results on the international level where we have defeated big teams like the champion of Asia and we were considered one of the best teams in Asia and the world.  I will not forget the good and bad days. I will not forget the day I raised the Lebanese flag on the podium ceremony of the Asian championship after clinching the bronze medal.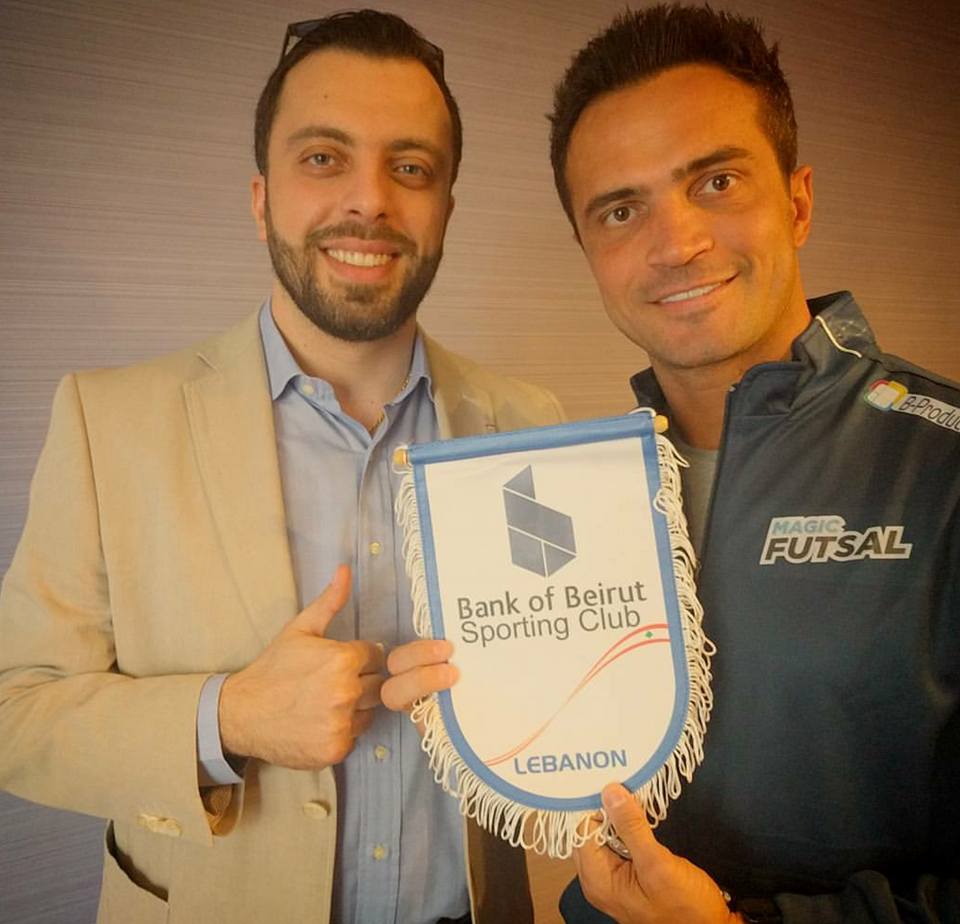 We have proven to come out stronger from every defeat or battle. Futsal and football legends like Falcao, Giggs, Maldini, and others also wore our Jersey in a unique futsal exhibition game. We took the game to another level and were the pride of the Lebanese sports. However, the club will stop its activities and will no longer participate in the local and international competitions due to the circumstances we are facing in Lebanon and the big economic crisis. I wish my teammates the very best for all the new ventures that life has in store for you. And, I salute all the supporters who stood by our side throughout the years. Hoping one day we will be in better conditions and the sports in Lebanon will be functioning normally and achieving good results.
Hasta la vista!"
Prayers for Lebanon – Lebanese economic crisis
CNN reports that Lebanon is in the middle of an economic crisis with food prices so high, not even shops can afford them. Supermarket shelves are empty of many basic goods, while Lebanese struggle to deal with their rapidly devaluating currency. The price of a can is has gone up to 9000 liras (£4.75). From mundane to insane, grocery shops in Lebanon have become a microcosm of the country's escalating economic crisis in recent weeks. An unstable currency has led to sudden price hikes. With the prices of some items tripling or even quadrupling, panic-ridden shoppers have rushed to stock up on items, fearing they might not be able to afford them anymore.
Earlier this year, the World Bank projected that at least 50% of the country would become poor — up from nearly 30% last October.
As Lebanon entered a Covid-induced lockdown earlier this year, the destruction of the middle class remained largely out of sight, but now, as it reopens, there's no escaping the dystopian scenes of desperation repeated across the country. Nearly every day, the snowball effect of Lebanon's economic meltdown brings new developments. For weeks, the country's currency has been in free-fall, losing 60% of its value in the last month alone.
If you like the information provided, you can read more articles about global futsal by going to the top navigation bar or click here
If you like this article and would like to keep updated on Futsal news, developments, etc then please submit your email below in the Subscribe to Futsal Focus option.
Follow Futsal Focus by clicking on Facebook, Twitter, or Instagram or on the social media buttons on the website.