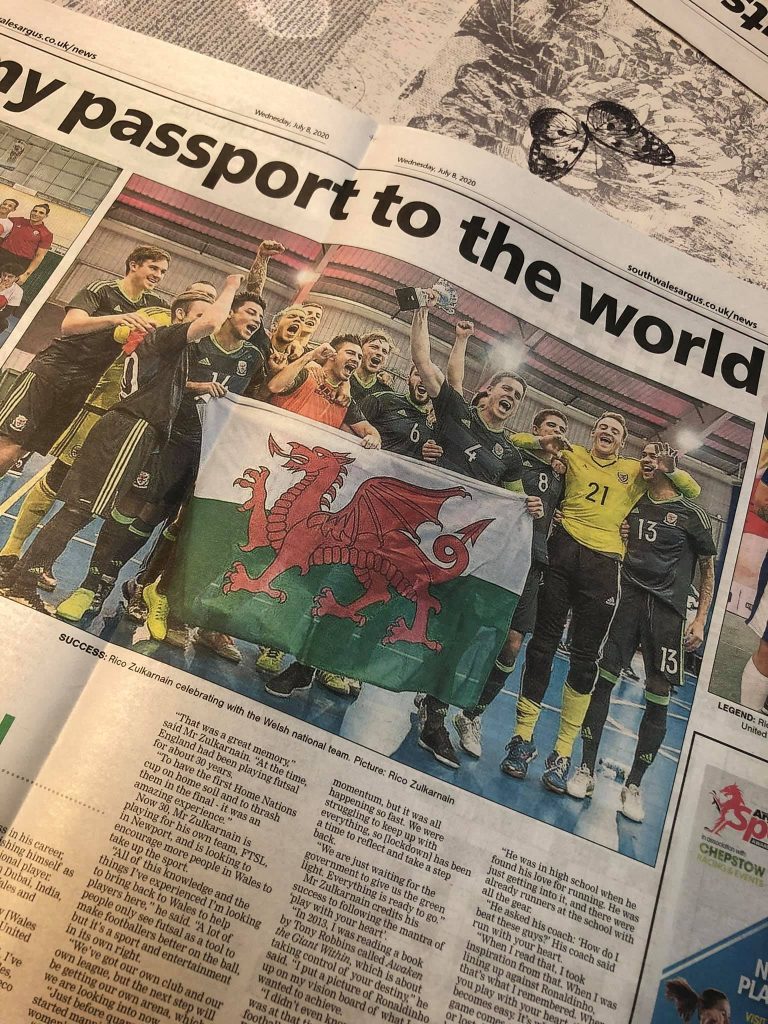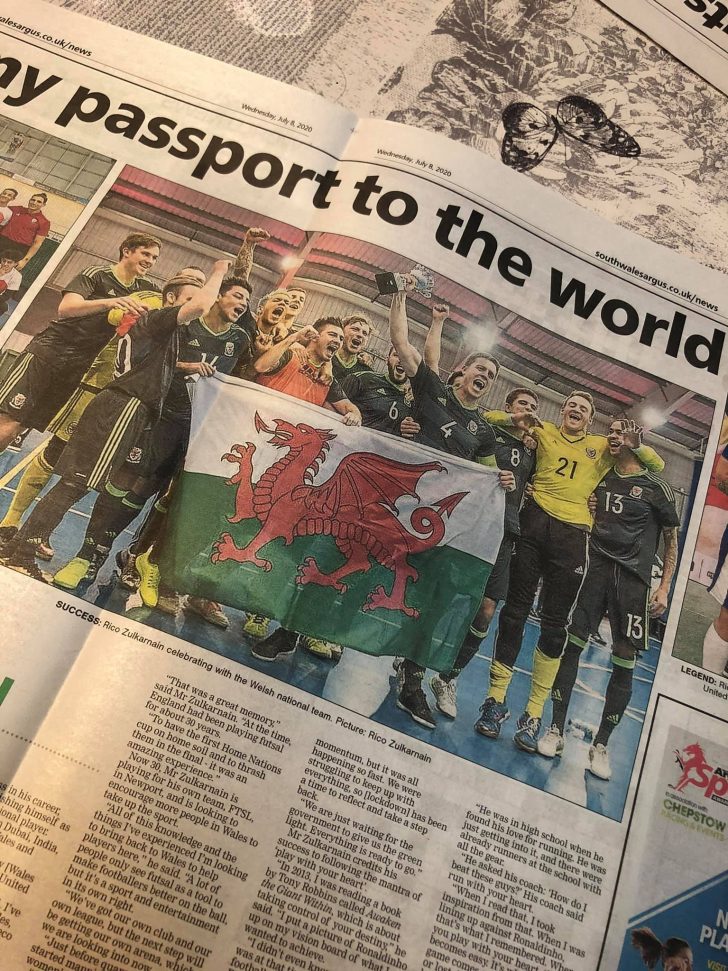 Estimated reading time:2 minutes, 15 seconds
Rico Zulkarnain contacted Futsal Focus with a dream over 6 years ago and since then he has traveled the world pursuing that dream among others. Dreams will evolve and the dreamer will have to reinvent themselves to match that goal and Rico has certainly shown his ability to adapt, change, and learn. One of his gifts is his natural ability to inspire those around him, inject others with his enthusiasm but his greatest character is his never-ending humble and thankful attitude. He never forgets those who have helped him, and he has always wanted to give back in kind to his family, his friends, and his community.
Football and futsal have opened many doors, but particularly futsal and one of Rico's dreams was to show that a young man from Wales could go on to compete at a professional level in futsal and he has done so in India, Indonesia, Malaysia, France and in the United States. Now, back in Wales, Rico wants to take what he has learned and use it to benefit his community and he has started this process through the launch of FTSL Premier Futsal Club last year, and recently his club got coverage in Wales in the South Wales Angus (Main picture).
In 2019, he and his partners had an idea to bring the sport and the culture of futsal that he experienced, to Wales. They identified that futsal could be the tool to help us reignite the feeling of community spirit within our city again. The club was founded by Rico Zulkarnain, his partner Tessa and Rico's brother/ team manager Tremayne. All 3 members have worked passionately behind the scenes building the club up from ground zero.
In just a short few months they have managed to establish their club as a 'family' club competing in the Football Association of Wales (FAW) Elite National futsal league, which is the highest division of futsal in the country. Over the course of a few months, they have created their own senior futsal league to identify players, give players at all levels an opportunity to play, now they are just waiting on government guidelines during this difficult period to launch their youth futsal academies, youth teams, and women's teams.
You can visit their website by clicking here
If you like the information provided, you can read more articles about domestic futsal by going to the top navigation bar or click here
If you like this article and would like to keep updated on Futsal news, developments, etc then please submit your email below in the Subscribe to Futsal Focus option.
Follow Futsal Focus by clicking on Facebook, Twitter, or Instagram or on the social media buttons on the website.