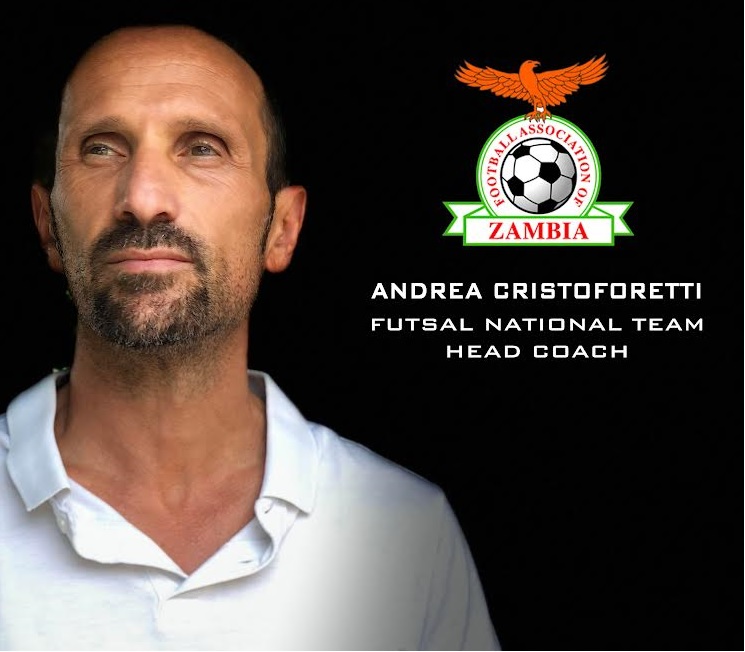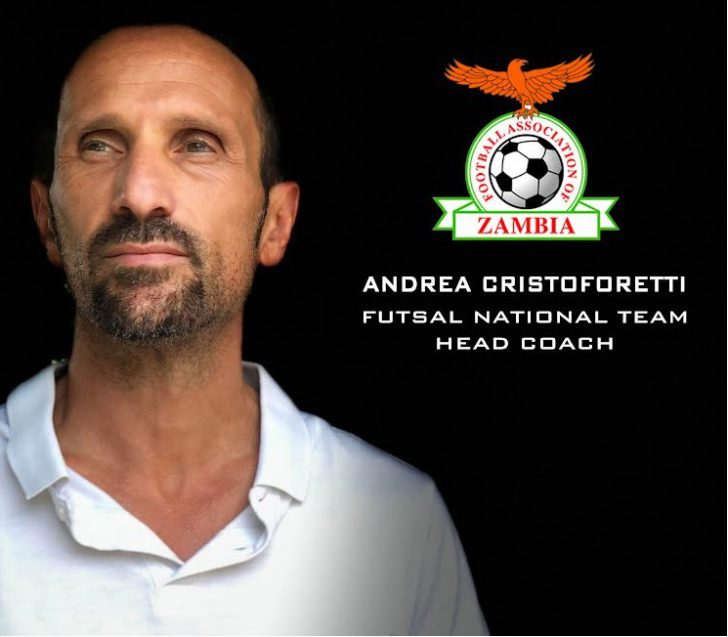 Estimated reading time:8 minutes, 30 seconds
Futsal Focus has been following, and supporting the promotion of African futsal many years, and in that time, we have also been following the career of Andrea Cristoforetti.
Andrea is the head coach of Automotive Futsal Academy in Zambia, and a former Prato Calcio a5, and Italian International. Recently, he was announced as the Futsal National Head Coach of Zambia.
After his playing career. Andrea decided to move to South Africa. While in South Africa, he helped the national team with their 2012 World Cup qualifier. In a previous interview, he described his experience:
"This was an interesting experience, where I got to understand the potential of African players but at the same time the limits of African Associations. Most of the players were playing together for the first time, had no international experience and no tactical knowledge of futsal but the group was passionate and united. We managed to win against Zimbabwe (5-3 on aggregate), but we lost the third-round against Libya (10-4 on aggregate) coached by Pablo Prieto, an experienced team, too strong for us, who qualified for the World Cup."
In 2016, he received a call from Mr Mehta, the chairman and founder of the Zambian futsal team, Automotive FC. Through conversing for a while, about his project, he saw that they had a shared vision, and the same goal of developing futsal in Zambia:
"But, the truth is that for any project, in order to work, you need resources and time, therefore, thanks to the passion, generosity, and long term vision of Mr Mehta, the first step was to build a dedicated Futsal Indoor Arena, because futsal should be played indoors and on a hard surface. This was the stepping stone for the growth of the sport in Zambia."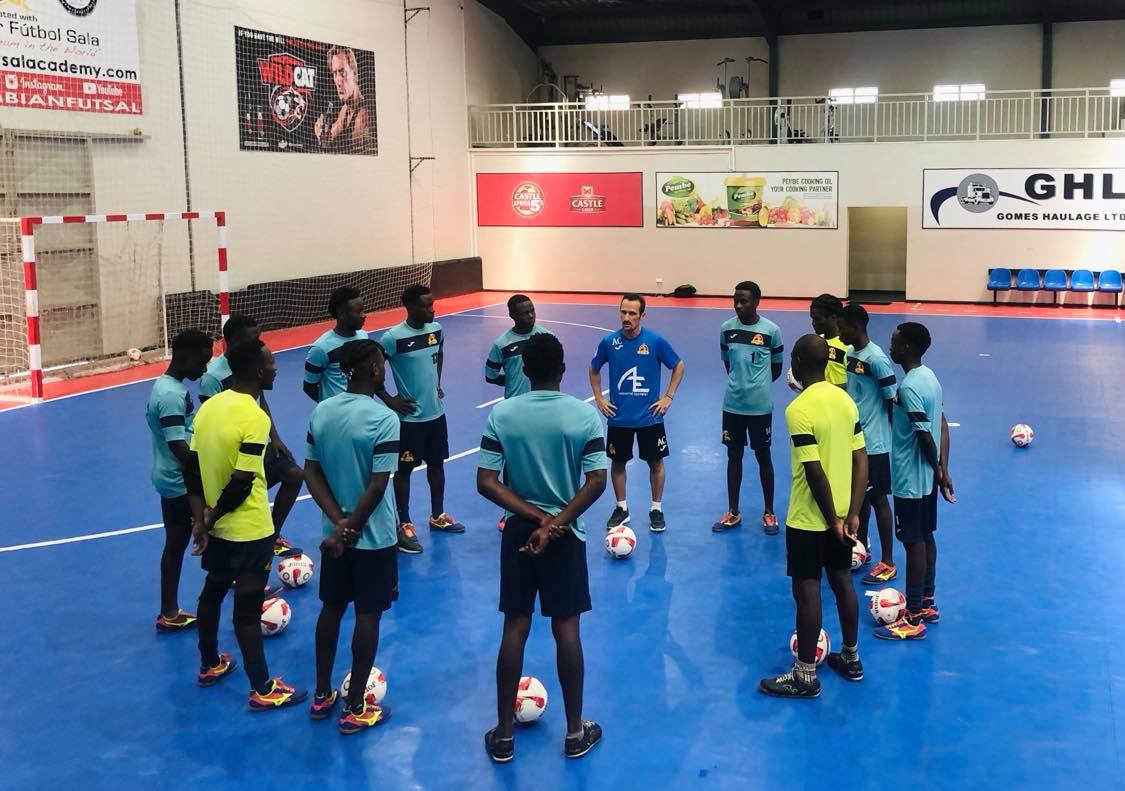 Andrea, has brought players from Zambia to Italy to compete against Italian teams ranging from the Serie A Italian champions Acqua & Sapone to a regional 4th division team. Out of this experience, one player was offered the opportunity to play for an Italian Serie B club, it only failed to happen due to the slowness of the paperwork, and he got injured. Another player, however, successfully spent two weeks with the B team of Movistar Inter who they are affiliated to.
Since our previous interview, Andrea has been focused on developing his players and even welcomed other experienced coaches to Zambia to expose his players to more futsal knowledge and coaching methods.  With the recent announcement of his appointment as Zambia's national futsal head coach, Futsal Focus got in contact with Andrea to find out more about his role, and what his goals are.
Andrea, thank you very much for speaking with us today, it is great to have a chat with you and catch up on futsal developments in Zambia, and especially about your new role as head coach of the national team.
FF: Before we start to discuss your new role, can you tell us about futsal developments happening in Zambia, has covid affected the sport's development, and what are the Football Association's plans to grow the game in the country?
AC: Training and games during this covid period did inevitably slow down everything,  like it has everywhere else in the world, especially for the youth teams. We tried though, respecting the rules and regulations of the health department, to keep the activities alive as much as we could but we stopped them completely only during the severe lockdown periods.
Concerning the Football Association's plans to grow the game in this country, I have, with my new role, undertaken a dialog with the FA, and we are currently setting up a program to implement the overall  Futsal activities. Starting with the quality of the leagues right through to the National Teams activities, and we are also looking at the youth programs.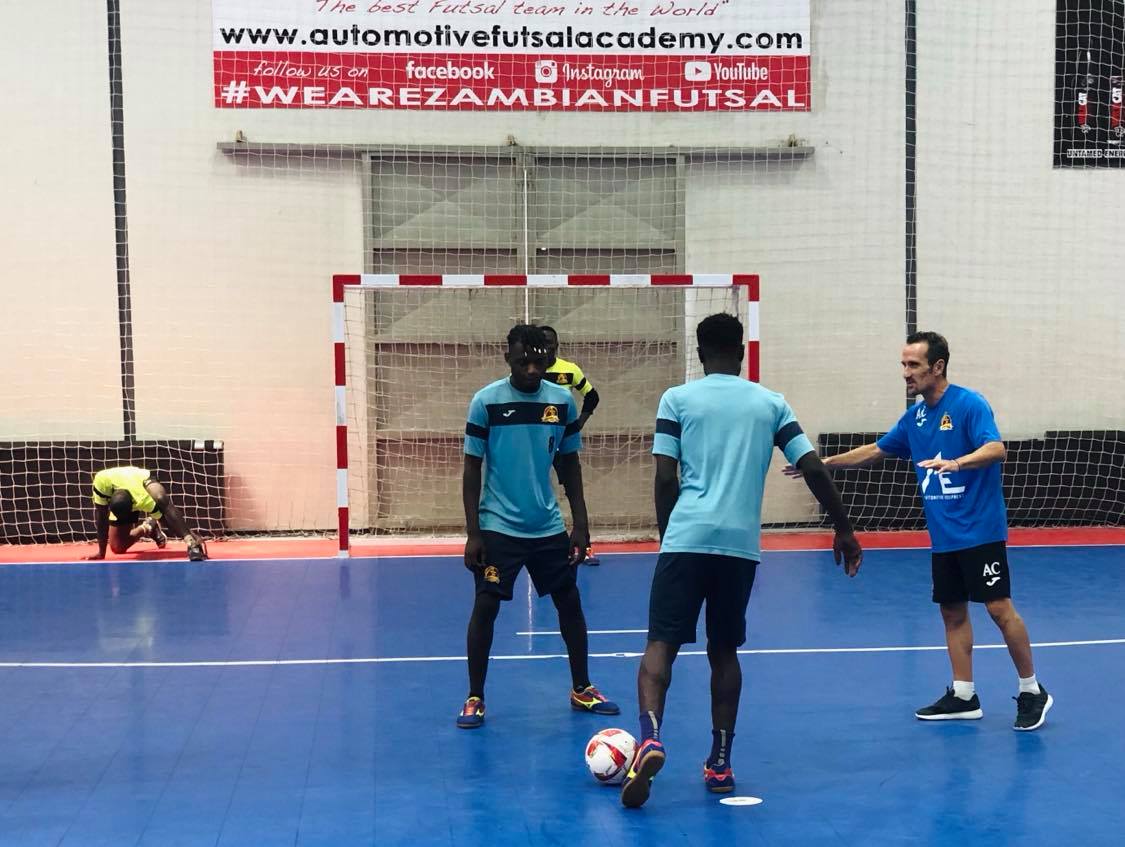 FF: How does your new role fit with your current position at Automotive Futsal Club?
AC: My involvement in the development of the sport will be combined with my current role at Automotive Futsal Club, coaching, mentoring the coaches of the academy, and setting up the training programs. On the other hand, I will be taking care of the National Team activities, organizing regular training camps for the senior team, but also (and this will be the first time) for the under 19/21 teams.
FF: When do you start your new role, and how have you been preparing for this next step?
AC:  At the moment, I have just returned to Zambia, I started right away with the preparations for the COSAFA Futsal Cup which should have been played in Mozambique from the 21st to the 31st of October. Unfortunately, last week we received a letter from Council of Southern Africa Football Associations (COSAFA) stating that the competition would be postponed until next year. The postponement is due to Mozambique withdrawing as hosts of the COSAFA Futsal Championship. Frankly speaking, this is a real pity, and once more, highlights the poor organization and commitment of some of the African Federations. However, not to stop the momentum, we are trying to organize a Three Nation Tournament or a double friendly with one or two Nations.
FF: The world cup has just taken place in Lithuania, Egypt, and Angola exited the competition at the group stage and Morocco lost to Brazil in the Quarter-Finals. Morocco progressed to this stage for the first time. What are your thoughts on how the nations have performed and in comparison, how long do you think it will take before Zambia will be challenging for a place in the World Cup?
AC: I am pleased to see the gap between the African teams and the rest of the world is slowly but surely closing, the game is definitely changing, it's becoming extremely physical (perhaps too much) with an increasing number of 1v1 and less phases in the build-up to the attack. This could work in favour of the African athletes with a physical advantage.  Morocco was the talk of the World Cup and they've performed extremely well, surely having players playing in European Leagues makes a big difference, and believing in the manager and giving him and his staff the opportunity to build year on year; Egypt got out of the group stage only because of goal differences and Angola, on their debut, have played fearlessly holding the pitch in a solid way, their performances against Spain and Paraguay are a proof of this. My overall opinion about the performance of the African teams is very positive, they just need to play more international games, and they need to give more continuity to their activities, because this is the real problem. In relation to Zambia, we will continue to work hard, and let's see what happens.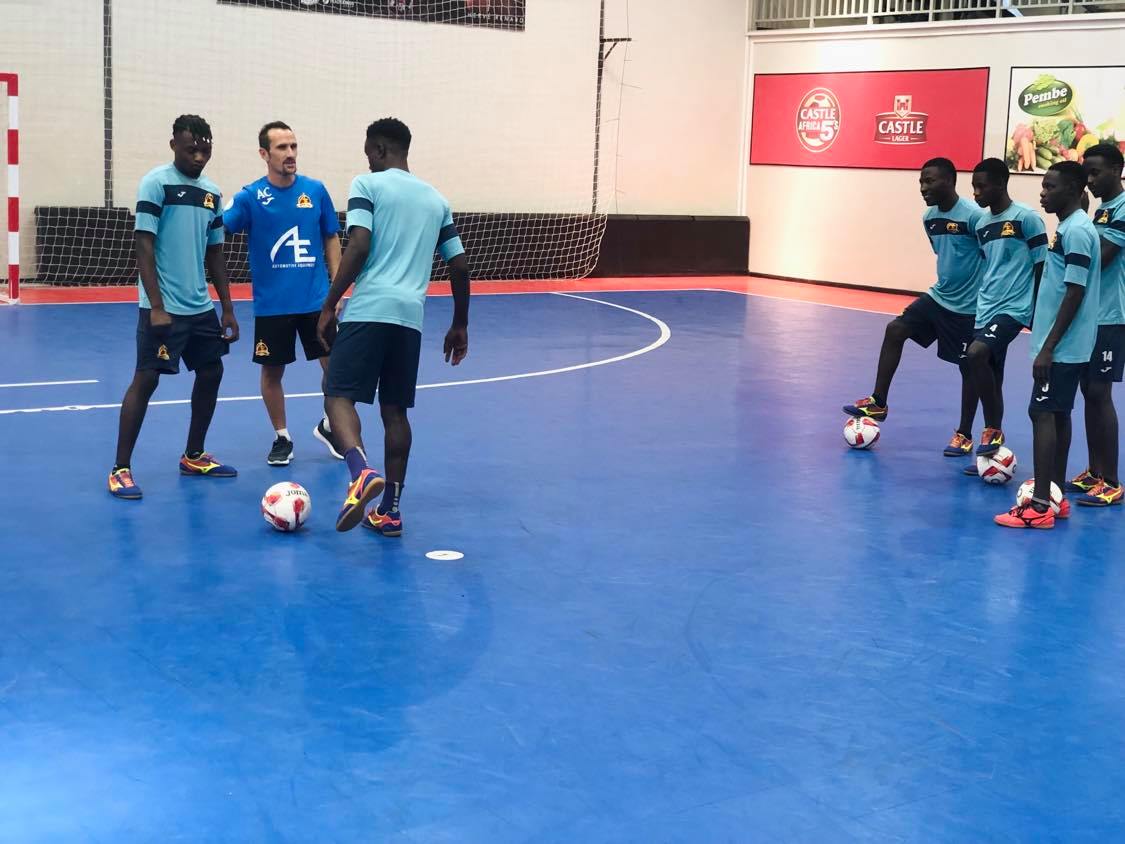 FF: When it comes to recruitment, will you be focusing on players in Zambia or looking abroad for players who may have Zambian heritage as well?
AC: The truth is that a European or South American player can improve the performance of the team and be a very big help for the growth of the local players, and many National Teams do that. For the moment though, I like the imagine of a Zambian National team made up of Zambian players.
FF: What are your goals for the team going forward?
AC: The biggest problem is consistency, in between the World Cup qualifiers/Africa Cup 2012 – 2016 – 2021 there has been practically no activities, and I have personally witnessed this with the South African National team and the Zambian one, this way is impossible to grow. My biggest goal now, is to break this wrong habit, and start a long-term program with constant training camps, and will try to play as many international games as possible.
FF: With the Youth Olympics in 2026 now in Senegal, is it a part of your development plan to prepare younger players to challenge for a place at the futsal tournament in the competition?
AC: There is still a long way to go, but yes, our intention is to introduce, for the first time, a Youth National Team, and this will also help in the future to feed the Senior National Team.
FF: When it comes to futsal development in Africa, we are starting to see Zimbabwe and Uganda looking to invest more in the sport and Angola preparing to launch a professional league, but what is CAF's attitude towards the sport?
AC: I don't really have an answer for this, but I don't think CAF understands how much footballers could benefit and improve their game if they had started playing Futsal as kids. As a matter of fact, many professional teams (Juventus is one) have introduced futsal training to their youth teams. For the record, the professional Zambian Football team, Zanaco FC, does have their second team playing in the Premier Futsal League, and the coaches are pleased with the technical improvement of the players. Futsal is the way forward….!!
Futsal Focus supports the Donate4Dáithí campaign
To follow the Donate4Dáithí campaign, you can visit their website here: www.donate4daithi.org  or on Facebook at: https://www.facebook.com/Donate4Daithi you can also donate money to their campaign at: https://www.justgiving.com/crowdfunding/donate4daithi
You can learn more about the Donate4Dáithí campaign by going to our article here
You can read more articles about international futsal by going to the top navigation bar or click here
If you like this article and would like to keep updated on Futsal news, developments, etc then you can now follow Futsal Focus via Google News by following our page which will send you an alert as soon as we publish an article so please click here and follow us on Google.
You can also keep updated on Futsal news, developments, etc then please submit your email below in the Subscribe to Futsal Focus option.
Follow Futsal Focus by clicking on Facebook, Twitter, or Instagram or on the social media buttons on the website.