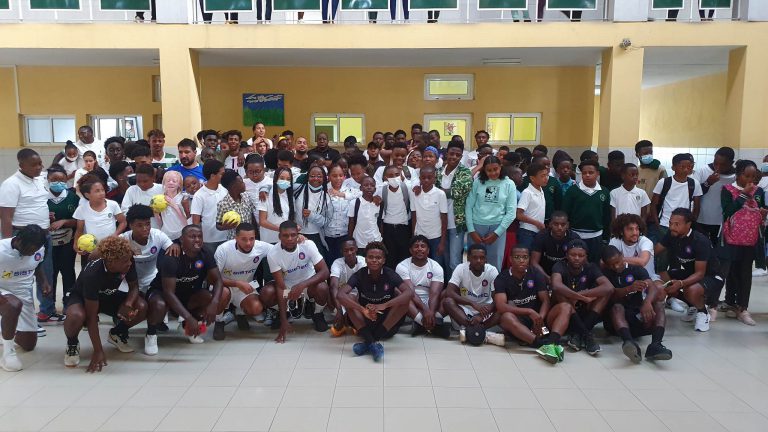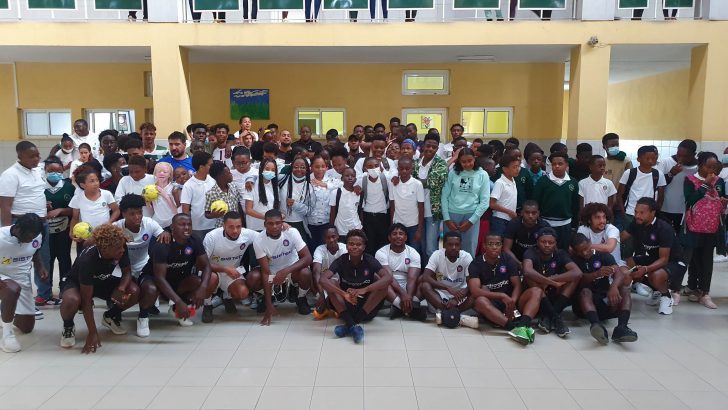 Estimated reading time:3 minutes, 44 seconds
More than 600 children in Angola will benefit from eye screenings and free school supplies through the Nzoji project, which brings together Centro Optico, Pumangol, Sistec, Bial, and the Angolan Futsal Federation
With the aim of creating an inter-school Futsal tournament, for ages 10 to 17, in 16 public and private schools, Centro Optico has launched its project action plan which will start with visits to schools for their promotion of the Nzoji project. The project in question will act in the areas of education, health and well-being, social integration, gender equity, child leadership, peacebuilding, improvement of the environment and hygiene, and professional insertion.
As a sponsor, Centro Optico will ensure the visual health care of children and adolescents who are part of this project, as well as sponsoring the Angolan National Futsal Team, with sports equipment and logistical support and, if necessary, a supply of sports glasses and contact lenses.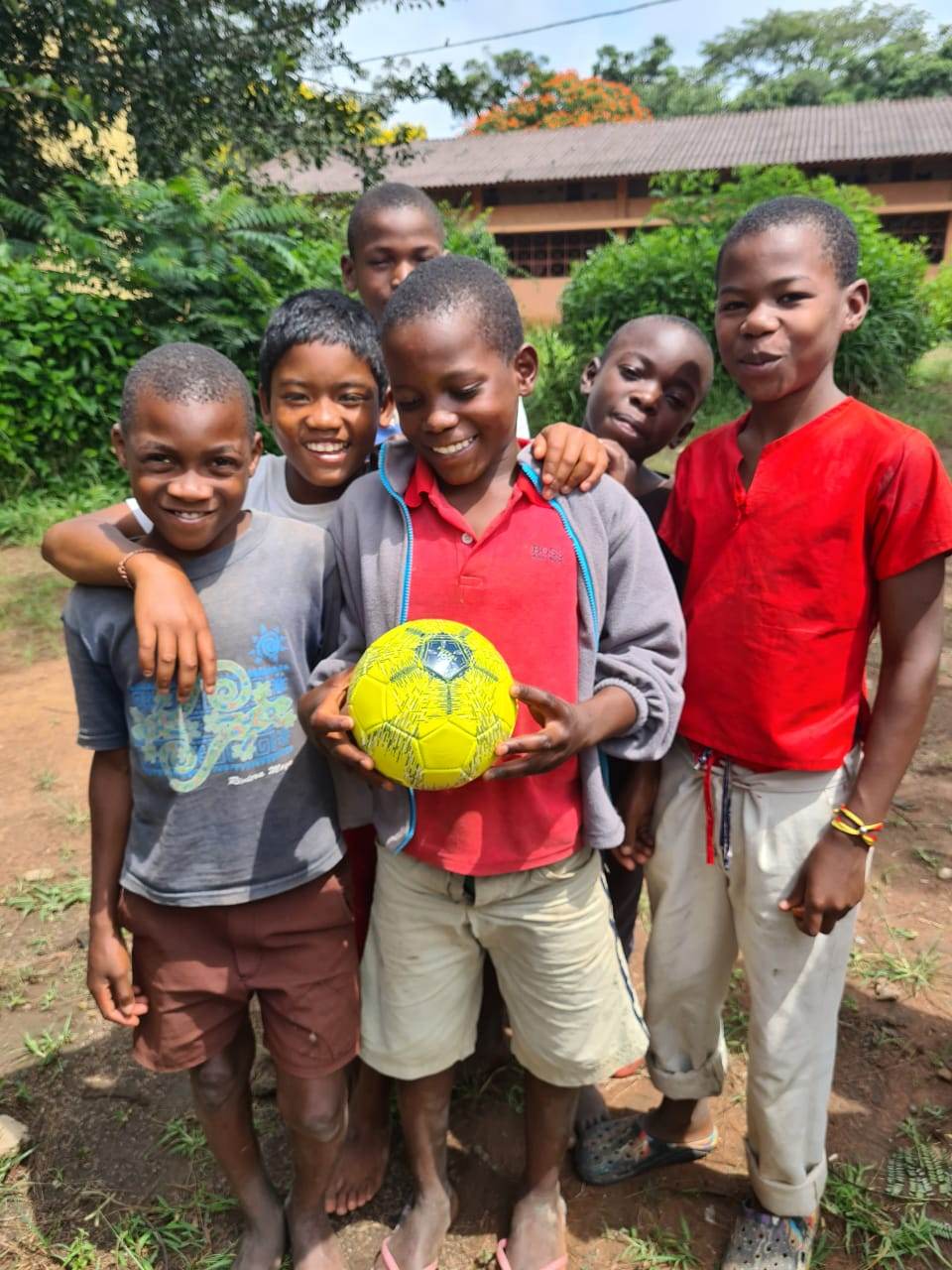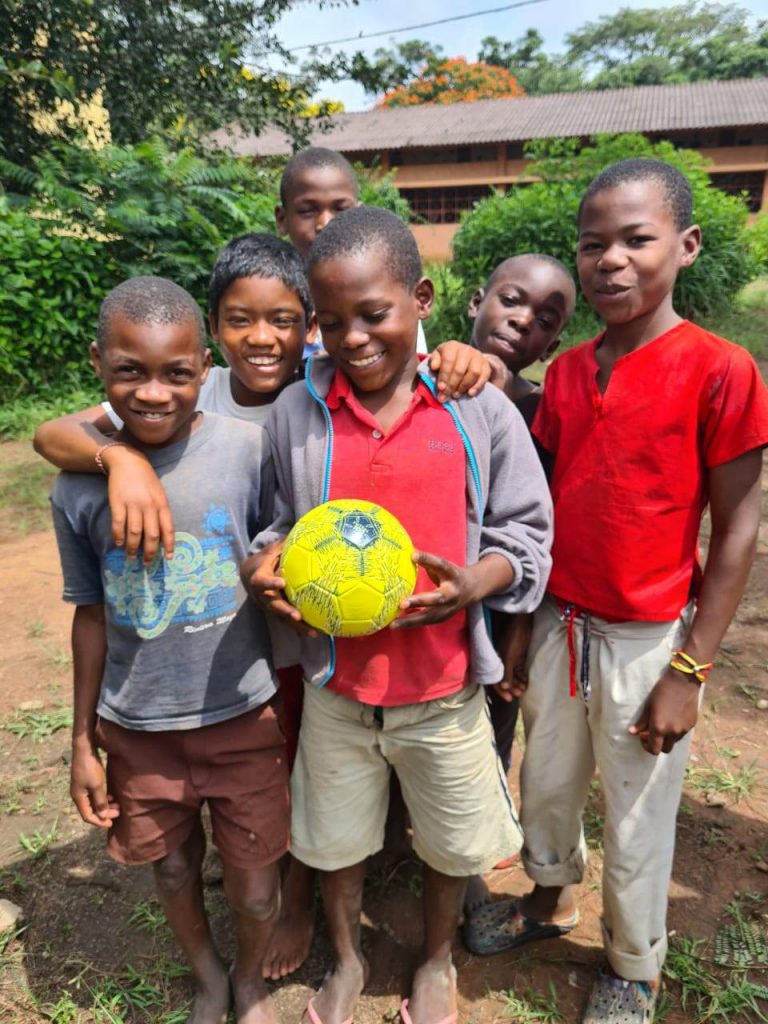 According to Marcos Antunes, Angola National Futsal Head Coach, and project supervisor:
"Sport has the ability to improve us and this project is about that. It's about growing up in a healthy environment, creating bonds of camaraderie, encouraging the value of overcoming obstacles, and discipline, on the court and at school, given that to join the project it is necessary to have good academic performance. With the Nzoji project, our aim is to give children and young people from underprivileged backgrounds an opportunity to dream of a better future, which largely depends on the willpower and dedication with which they work every day."
It should be noted that the project developed by the Angolan Futsal Federation will also serve as a mechanism for social and civic change for vulnerable children and adolescents in Angola.
"We are happy to make a difference and contribute to improving access to visual and hearing health services for people in this project. Centro Optico will be responsible for the visual and auditory health of these children, who will benefit from visual screenings, and offer prescription glasses to those who need to wear them and support school material. We believe that the future begins when we have access to education because it gives us the opportunity to dream, without limits", said Lourenço Mussango, Communication Manager at Centro Optico.
Other sponsors of the project and the Angolan National Futsal team are Pumangol, Sistec, and Bial:
Pumangol operates a retail network of 79 gas service stations, airport terminals, and marine terminals
SISTEC S.A. is an Angolan company that operates in the segments of technology, telecommunications, and home products
BIAL Angola is one of the leading pharmaceutical companies in the country
Head Coach Marcos Antunes tells Futsal Focus that,
"It is wonderful to have so many quality sponsors supporting this project and futsal in Angola. Their supports mean that we have the equipment to train and prepare for the games ahead under professional conditions. And, with these conditions, we can improve, and I am excited about the futsal calendar this year. We have received an invitation from Morocco to take our Men's and Women's National Teams from the 9 to the 17 of April. This trip will be a great experience for the national teams and will provide the additional conditions we need as part of our preparations for the CAF Futsal Cup of Nations where we aim to qualify for the 2024 FIFA Futsal World Cup."
Author of article
Stephen McGettigan was born in the Republic of Ireland but grew up in Northern Ireland, he is the founder of Futsal Focus, a Football Industries MBA graduate from the University of Liverpool Management School, and has worked in the Football and Futsal industries for 15 years.
Futsal Focus
You can read more articles about international futsal by going to the top navigation bar or by clicking here
If you like this article and would like to keep updated on Futsal news, developments, etc then you can now follow Futsal Focus via Google News by following our page which will send you an alert as soon as we publish an article so please click here and follow us on Google.
You can also keep updated on Futsal news, developments, etc then please submit your email below in the Subscribe to Futsal Focus option.
Follow Futsal Focus by clicking on Facebook, Twitter, or Instagram or on the social media buttons on the website.