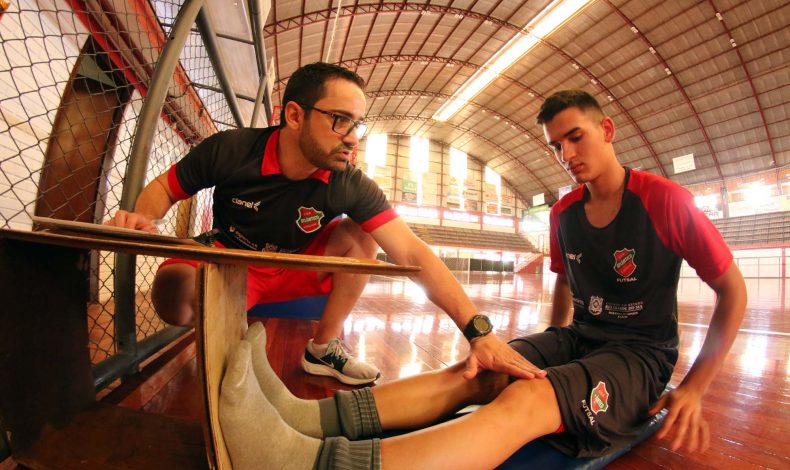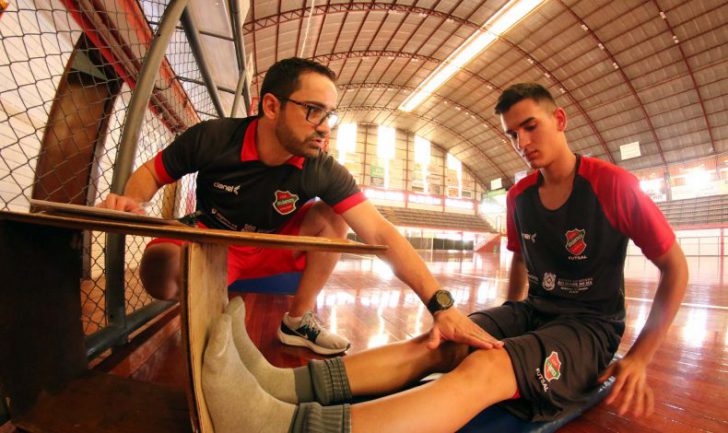 Estimated reading time:1 minute, 59 seconds
Atlântico will hold a Practical Futsal Internship in February. The objective is to bring information together from various areas of futsal for academics, professionals, and others interested in the subject.
It will take place from the 16th to the 19th of February at the CER Atlântico Gymnasium in Erechim. The location is strategic, since the participants, in addition to following the classes with the teachers will also be able to check out in practice the pre-season work carried out by Atlântico.
The Internship aims to provide futsal enthusiasts with information on various sectors involving the professional sporting organisation of the academy and senior players.  Classes will be held by professors Ben Hur Soares, professor, and doctor; Paulo Fernando Sartor (Paulinho Sananduva) – Atlantic Futsal coach; Elton Dalla Vecchia, Atlantic Futsal Supervisor; Cleiton Chiamonti Bona, Physical Education professional and PhD in Sports Science; Michel Petri Dalapria, Physical Education professional (physical trainer for Joaçaba Futsal and the Brazilian Under-20 team); Tales Manhabosco, Physical Education professional (Atlantic Futsal physical trainer); Igor Braga – goalkeeper coach and performance analyst (Atlântico Futsal and Brazilian Base Team), among others.
Doctors and physiotherapists from Atlântico will also participate in the course giving lectures. The Internship starts on the 16th and continues until the 19th of February, with classes and practices throughout every day.
Elton Dalla Vecchia, the futsal supervisor at the Club, points out that this is an opportunity for more professionals, academics, or people who want to better understand the processes linked to a futsal club. To be able to follow in a practical way and also understand the steps that led to the Galo to be one of the main futsal clubs in Brazil.
Futsal Focus
You can read more articles about global futsal by going to the top navigation bar or by clicking here
If you like this article and would like to keep updated on Futsal news, developments, etc then you can now follow Futsal Focus via Google News by following our page which will send you an alert as soon as we publish an article so please click here and follow us on Google.
You can also keep updated on Futsal news, developments, etc then please submit your email below in the Subscribe to Futsal Focus option.
Follow Futsal Focus by clicking on Facebook, Twitter, or Instagram or on the social media buttons on the website.