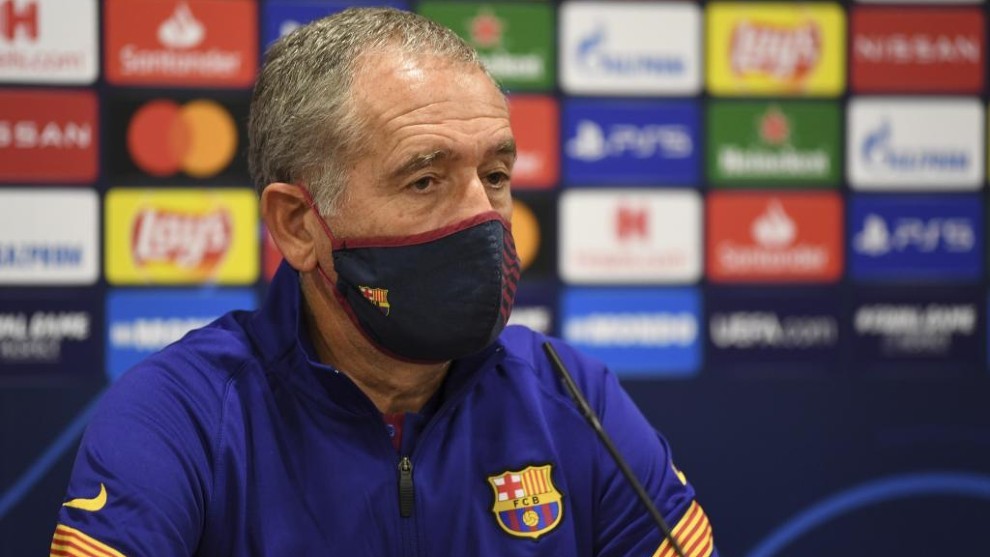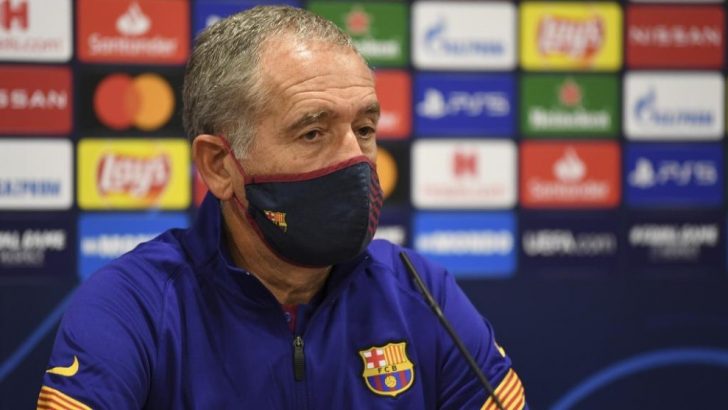 Estimated reading time:9 minutes, 33 seconds
From the 18th of February to the 20th , the last 16 clubs in the UEFA Futsal Champions League will compete for a place in the round of 8 which will feature the quarterfinals through to the finals of the competition.
In the round of 32, Barcelona cruised to the round of 16, defeating Kosovan club Prishtina 9-2 but lost club legend Sergio Lozano to a knee injury that will see him miss the rest of the season.
In the same round, an ambitious club in France, had also progressed, ACCS Futsal Club, who stunned the futsal world last summer due to their recruitment of Ricardinho, Carlos Ortiz, Bruno Coelho, Humberto, Landry N'Gala and their head coach Jesus Velasco Tejada. Their victory, however, was not as plain sailing as Barcas. A 2-2 draw led to penalties, and by the time they had ended, the game made history as the longest penalty shootout in the history of the competition, 8-7. The victory, however, was against strong opposition from Italy, Italservice Pesaro, and showed that despite not playing at their best, they could still overcome a team currently second in the Italian Serie A.
Now, in the round of 16, Barcelona and ACCS will face each other for a place in the round of 8 on the 19th of February. Barcelona was recently voted in the Futsal Planet Awards as the best club in the world and are currently fourth in the Liga Nacional de Futbol Sala Primera Division. ACCS suffered their first defeat of the season to the top of the tables rivals Lille, 4-2 and are one point behind them. Now that you have a background summary of both clubs this season, the question is despite the obvious significance of the round and what victory would mean for both clubs, does this match have something more special to it? Does this type of fixture hold more significance for the sport? Our answer would be yes.
In the developing futsal nations, there has been a need for a club to step out above the rest and show leadership. Some could argue that London Baku United were the first to do this from England, but Baku was a club made up of mainly foreign players with a few English players. The club never took advantage of their players profiles or their historic achievement as the first and only English club to reach the main round of the UEFA Futsal Cup (Now the UEFA Futsal Champions League) to develop interest in futsal in the English media. ACCS are a completely different project, their club was developed from a social responsibility foundation, with a community ethos at the core of their club's values. Their summer signings have attracted the interest of the futsal world, and their investment has not just been on player and coach recruitment but on their marketing, partnerships, and media development. An example of this is ACCS launching France's first online Futsal Show called Futsal Club with Yanis Djouder. Yanis regularly appears on CNews and Canal + Sport sports broadcasts.  When it comes to the court, domestic dominance was expected but how they would fair in the biggest futsal club tournament on the planet is where expectations and wonder ignited. If ACCS could reach the last 8 of the competition and turn their success into value for their sponsors and attract further investment, this would give clubs in futsal developing nations a benchmark of what is possible with the right club structure and financial backing.
Futsal Focus was interested to know what Barcelona's Head Coach Andreu Plaza thought of the up-and-coming Champions League match and reached out to the club to speak with him. We had a very interesting conversation with him about ACCS, French futsal and the UEFA Futsal Champions League:
FF: Looking ahead, and due to ACCS recruitment, yes Barcelona is a huge club, but on any game day, its 5 v5 and anything can happen, is this your biggest test as a club of the season?
AP: Well, in terms of importance at this time when it comes to preparation and a fixture that is happening soon then yes. This game is important because winning it means you progress to the final eight of the competition, which is special for us. We are used to playing matches like this, we are used to the high expectation, and the stress that comes with knockout matches where if you lose there is no possibility to rectify your mistakes. However, it is not the biggest match of the season for us we have other big challenges this year in our league (and we have played a Champions League Final Four in October). This Champions League match is just another match in a tough schedule in February where we have three other important league games against Palma Futsal, Jimbee Cartagena, and Inter FS (Córdoba is postponed). Two of these clubs are above us in the league and Inter in fifth behind us, and we cannot forget the Copa del Rey match against Santa Coloma. Therefore, though this match with ACCS is important, it is among 4 other matches that are just as important to us this season so I don't know if I would say that the ACCS match is our 'most' important match this season.
FF: Have you had a chance to watch any of ACCS games this season and what do you think of their game style?
AP: Yes, we are watching ACCS games and Velasco is doing a great job but we cannot forget this is a team still in construction, I know Velasco's teams and this team doesn't yet have Velesco's personality. It is not as recognizable as Velasco's team like Inter was, maybe because they have other players and a great coach like Velasco has to adapt team's style to his players. Despite this, ACCS are still a very good team, which has a lot of room to improve, but they don't play as Inter played but they have a lot of potential, like I said they are a very good team, with experienced players and a very good goalkeeper. Of course we know Ricardinho and Ortiz, and Mohammed (Bruno cannot play because he is booked), but a player who has surprised us is Nelson Lutin. Nelson is very good at one on one, he is very good at dribbling, he is a very interesting player. This is a dangerous team, a very dangerous team .
FF: Would you agree that this match could be a game changer for the industry? Or just another match?
AP: Well, it is a match that will have a lot of media interest, it is very interesting for all futsal supporters, what they have done in Paris is a great project, they are trying to become one of the biggest clubs in Europe. We are the current champions of the competition, so of course, this is a very exciting game for everyone in the futsal world. With Ricardinho being part of the ACCS team, the media will also be interested in this, when he is involved in any game there is a big focus on him. Plus, it is the club of the French capital, and in terms of the game's outcome, it will have more of an impact for French futsal than for Spanish futsal. Spanish futsal is more established than French futsal, the French game needs this kind of fixture, history, challenges, interest, etc to spark the imagination, attract people to the sport and help its development. This club has the best players in France and the national team is improving as well, so again, in my mind this is more important for them than for us in terms of impact. After the game, depending on the outcome, if the media interest in France is there then whether they win or lose the game, hopefully the game will receive positive attention as this is important for the futsal industry. We need to promote our sport and this is a good game to promote Futsal, and we the clubs have a responsibility to assist this promotion to increase interest but we need the input of the media, its like a 50/50 responsibility because combined we can ignite the interest of young children to want to play futsal. Therefore, I think it is more important that this match is promoted effectively in France than in Spain.
FF: What do you think of the club's efforts to grow the game in France?
AP: I am not sure, I don't have all the information about futsal in France, I like many have read about ACCS which is a great project but can it inspire the other clubs?? We will have to wait and see, I hope so. It would be great to see another club emerge to start a good competitive rivalry in France, all sports need this. However, I have friends in France who tell me that beside ACCS, Futsal in France is still very amateur. I don't want that to sound disrespectful, that is not my intention, it is just a general observation based on the information I have been told. Friends say that clubs are gradually improving but maybe they will look to follow ACCS. However, please don't take this answer as an expert opinion about this.
FF: Have you enjoyed this season's knockout format of the UEFA Futsal Champions League? And would you prefer this format going forward?
AP: Yes, it is a good format, but it is not as good as we want it to be. We understand that this year is a special season due to COVID and it is the best format for this season but in the future, we want a group phrase between teams in the main round and then the following round of 32 and 16 to have a two-legged knockout fixture because it is important for fans to see their teams playing at home. We believe the European handball format is a good example for our sport to follow.
FF: Rivalries are always good for sports, domestic and international, would you like to see this develop into a contest between both clubs?
AP: No, I don't think it will be the beginning of a rivalry between ACCS and Barca. ACCS have very experienced players but they will change in one or two years. To continue a rivalry, you need the team to have the same players for much longer like Inter and Barca had in Spain for 5 years. I can't see that for ACCS, they will have to change their experienced players in the next couple of years. I don't know what the ACCS project will be in the future, but we wait and see.
You can read more articles about domestic futsal by going to the top navigation bar or click here
If you like this article and would like to keep updated on Futsal news, developments, etc then you can now follow Futsal Focus via Google News by following our page which will send you an alert as soon as we publish an article so please click here and follow us on Google.
You can also keep updated on Futsal news, developments, etc then please submit your email below in the Subscribe to Futsal Focus option.
Follow Futsal Focus by clicking on Facebook, Twitter, or Instagram or on the social media buttons on the website.