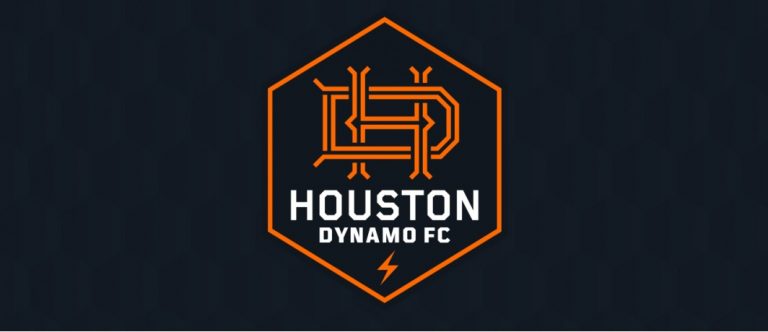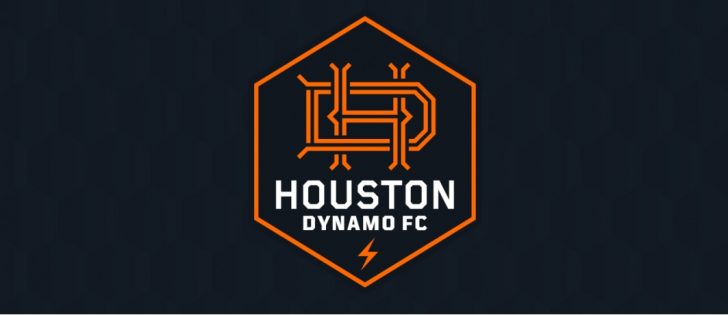 Estimated reading time:10 minutes, 4 seconds
Futsal Focus founder Stephen McGettigan had the pleasure to talk with MLS Houston Dynamo Academy Director Paul Holocher, Soccer Starts At Home (SSAH) creator Tom Byer, and Technical Director of U.S Youth Futsal and Commissioner of the Professional Futsal League (PFL) Keith Tozer. The meeting was organized to discuss the innovative approach they have come together to drive forward, firstly in Houston, Texas then across the United States.
Before, we discuss this project, for those reading about these individuals for the first time, here is a summary of each one. Paul Holocher is a former professional midfielder who played in Austria and in Major League Soccer. He also earned one cap with the U.S. national team in 1996. Tom Byer is a former professional soccer player originally from New York but is now based in Tokyo, Japan. He is one of the most decorated and admired grassroots soccer coaches in the Asian region. Keith Tozer is a retired indoor soccer player who played professionally in the Major Indoor Soccer League, American Soccer League and American Indoor Soccer Association. He previously coached the Milwaukee Wave of Major Indoor Soccer League and the U.S National Futsal team.
Changing a culture:
Phrase 1 – Soccer Starts at Home
Paul Holocher:
"I had heard of Tom before and I knew a bit about his terrific work in Japan with the youth.  I asked Tom if he would come and present to myself and a host of local coaches and he graciously obliged.  When watching the presentation, I had flash back memories of my two sons and how I would play with them and encourage them to try skills.  Those were magical moments with a lot of bonding and fun.  After his presentation, many lightbulbs were going on in my head, and some more clarity on what was actually happening during those moments.   Tom's message resonated with me in a powerful way and I thought that this is a message that makes a lot of sense and is so positive that we should share with our community."
"In most sports the entry level is perhaps the most misunderstood phase of development. Soccer Starts at Home addresses it perfectly and, as we are finding out, the benefits go well beyond just becoming good at soccer."
Related: HBO Feature – Tom Byer – How a Soccer Sensei changed soccer culture in Japan
So, what is SSAH? I am sure you are asking yourself. At its core, the SSAH mindset emphasizes two things: the importance of getting children comfortable with having the ball at their feet as soon as possible, and the vital role that parents play in early childhood development.  Soccer Starts at Home shares a simple, unique, forward thinking message that soccer skills can and should begin at home.  This isn't so much a soccer program as much as a developmental message backed by research and science.
Tom Byer:
"Soccer Starts at Home is a culmination of 30 plus years working as a Technical coach knowing the importance of developing the technical component early on with young players. I scattered small balls around my own home for my infant first son and discouraged kicking and encouraged manipulating the ball from day one. I documented the development of not only my first son but my second as well. No one had done this amount of observation over so many years. I was lucky that while writing the Book, Soccer Starts at Home®, I caught the attention of Dr. John Ratey, MD, Harvard Medical School. Dr. Ratey is a world renowned Neuropsychiatrist who has published a dozen books. After a long phone call with Dr. Ratey this resulted in Dr. Ratey reading the Manuscript for our Book and then writing the foreword and afterword. This gave us a ton of new information based on Neuroscience which showed us much more than just Kids developing Soccer Skills but the Cognitive, Emotional, Social skills as well. We are literally teaching kids from a very young age, how to pay attention. A skill that is so valuable for learning anything, let along only Soccer.
Ball Mastery should be at the center of a child's development. Parents need to make a commitment to putting time aside, around 15-20 minutes per day to play with their child in and around the home. The secret is parents understanding a child's need for attention, approval, and praise. At home, inside a safe protected environment, children just play freely with no fear of making mistakes, mix that with the parent's attention and the right technical knowhow, this in turn creates an emotionally charged environment where deep learning and long-term memory takes place… A child's brain is 95% developed by the age of 5 or 6yrs old. The feet, the furthest distance away from the brain rarely has an opportunity to develop neural pathways linked to the cerebellum. These exercises help to lay down neural pathways and by repeating the movements this hardwires the brain into memory where these technical skills can be used later in an automated, unconscious way. Repetition is key to hard wiring so the amount of play time you spend with your child early on is important. It is also important for the bonding between the child and the parent."
Phrase 2 – Research, and the introduction of SSAH to schools
Tom Byer:
"SSAH is not just about trying to develop football players from a young age, there is much more to the program than this. Paul and I are working with the University of Houston, who are doing research with us (Intervention group and controlled group) to show how engaging in Ball Mastery exercises early on helps to develop cognitive, emotional, social, and physical skills as well. It takes a certain degree of focus, concentration, discipline, and paying attention when doing these exercises. Paying attention is perhaps one of the most important skills a parent can help develop in their child. Paying attention ensures that learning is taking place because the child is firing and wiring the same nerve cells during these exercises which is strengthening the connection."
I have no doubt you are now wondering how Paul and Tom intend to use SSAH:
Paul Holocher:
"When we decided to pilot SSAH here with the Houston Dynamo and Dash, we initially started by introducing it to soccer clubs and coaches in an effort to reach Parents of young kids, through Parent Ignition events.  These were very positive method of sharing the insights, but we also realized that the best channel to reach the most Parents is through our school system.  We began to pilot a program that we called Diesel's Skill Builders in three schools, which included weekly ball mastery clinics for first graders (6-7 years old) during school time and encouraged the children to try and improve and master the skills at home.  For most of the kids it was the first time to have a ball at their feet, so it was great to watch them develop so well even over just a few months. It was purely an individual pursuit to become more comfortable with the ball.
We have really been trying to also build Parent engagement with assisting their children with learning skills and spending time with them.  It really is no different to them reading a book to your son or daughter.  The ball is like a book and learning the ball skills is similar to learning to read a sentence or a story."
Keith Tozer:
"A lot of coaches don't agree with using technical coaching with kids at the age Tom is working with, but if a child at that age can learn to use technology, then they can learn the methodology and philosophy that Tom is teaching through SSAH"
Tom Byer:
"I am fortunate to be friends with a few of the top Technical Coaches, which there are very few to be honest. There is something special about Coaches who focus on Technical development. They look at the game much differently than others. They are often ridiculed as well because many coaches don't understand how Skill Acquisition actually takes place and the importance of Isolated Practice by a child or player by themselves. Of course, those Technical Skills need to be used while under pressure so they can become Skillful at using the specific Technics. But a lot of hours need to be practiced early on to master technical movements."
How is SSAH and Futsal connected? Tom, Paul, and Keith see futsal as the natural progression from the SSAH/ ball mastery programming.
Phrase 3 – Futsal
The target market for SSAH is KIPP (Knowledge is Power Program) public charter schools, a non-profit network of college-preparatory schools educating early childhood, elementary, middle, and high school students. This school system is where they plan to follow SSAH with futsal.
Paul Holocher:
"The aim is to share the SSAH philosophy and introduce the ball as early as possible to young children in both the school and home.  As part of this, we also plan to introduce futsal to be played as a game of choice in the PE programs. Our goal is to eventually help organize an internal developmental KIPP Futsal League between the various KIPP elementary schools throughout Greater Houston.
In many ways Futsal it is similar to Basketball, which is played in almost every elementary school in the nation. Futsal is ideal for development, with the smaller numbers, the children get a lot more touches of the ball, which is why we see it as an ideal continuation of Tom's methodology and philosophy of ball mastery.  Each school has courts to play, either indoors or outdoors, so really it is simply a matter of helping educate PE teachers on the sport of futsal and help them gain confidence and comfort to implement."
Keith Tozer:
"For many years, I among other futsal enthusiasts here in the United States have wanted to see futsal played at schools. Now, that Paul/MLS Houston Dynamo along with Tom are supporting this development, and we are in the process of achieving it, I am over the moon. I have been working with U.S Youth Futsal developing a futsal coach education program for them which has received global endorsement from leaders within the futsal industry. Therefore, once futsal gets up and running at these schools, the teachers and coaches will have access to the right futsal coaching educational platforms, and I will be there to instruct when needed so that these schools get off on the right foot with the sport."
Paul Holocher:
"As the Academy Director of MLS Houston Dynamo, I see Futsal is an opportunity for many young kids to fall in love with the ball and also the skillful side of the game. There is no shortage of popular sport options in America, with Football, Basketball, Baseball, Soccer, but I believe Futsal can also become a popular option for young kids in its own right.  With our terrific school partners, we are simply planting seeds that will hopefully grow the sport in our city for many boys and girls to enjoy. We want to help bring this great philosophy of Soccer Starts at Home and also this wonderful sport of Futsal to thousands of kids in our community. We know it will take time to develop, but we are excited for the project."
You can read more articles about grass roots and coaching futsal by going to the top navigation bar or click here
If you like this article and would like to keep updated on Futsal news, developments, etc then you can now follow Futsal Focus via Google News by following our page which will send you an alert as soon as we publish an article so please click here and follow us on Google.
You can also keep updated on Futsal news, developments, etc then please submit your email below in the Subscribe to Futsal Focus option.
Follow Futsal Focus by clicking on Facebook, Twitter, or Instagram or on the social media buttons on the website.