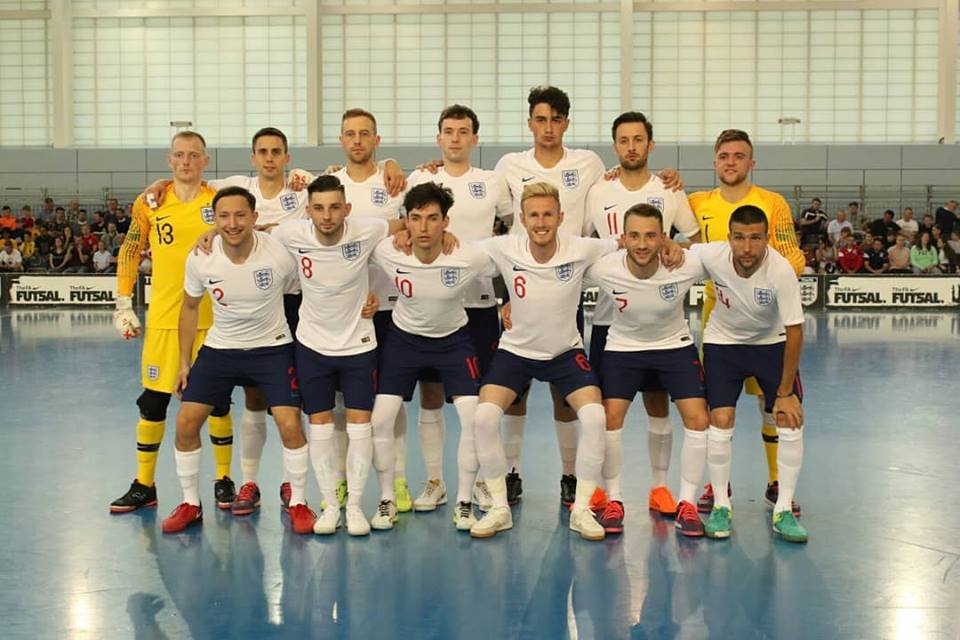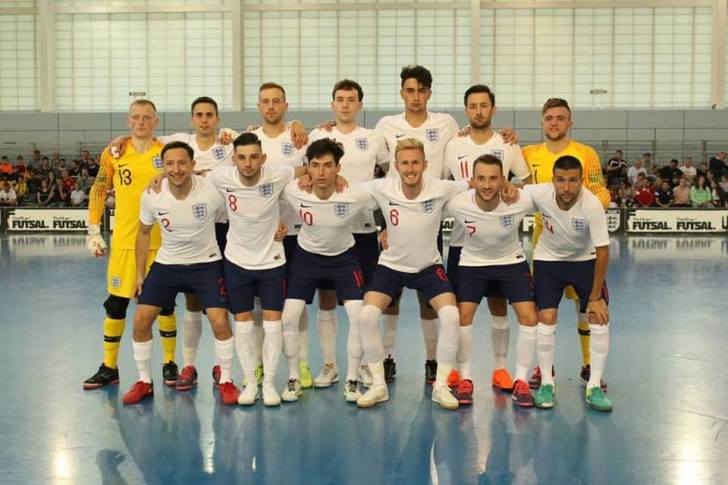 Estimated reading time:2 minutes, 9 seconds
On the 2nd and 3rd of June, BBC Sport streamed England gainst Poland at St Georges Park in what could be described as England's biggest weekend in the sport's awareness development.
England lost both fixtures 3-1, and 5-4 against a strong Polish national team who have held their own against some of Europes best, including Spain and Russia in previous encounters. But, England can be proud of their performances and showed that English Futsal is coming on in leaps and bounds in terms of the players understanding of the sport while also developing their technicals skills. Liam Palfreeman who plays for Helvecia Futsal but also has experience playing in Italy for Citta di Falconara showed at various moments, strong technical skills which reaffirm why more British players should look to play abroad. By going abroad players can develop their abilities and increase their experiences and knowledge of Futsal at a higher level. Other squad members currently playing abroad are Mark Croft – Volare Poligano and Guillermo Wallace – Prato Calcio A5.
Futsal Focus spoke with BBC Sport after the matches and they confirmed their interest to show more Futsal:
"We are considering showing more Futsal as part of our commitment to stream 1000 hours of additional live sport, and will evaluate opportunities as we progress."
With the re-branded UEFA Futsal Champions League kicking off in August, 2018 English champions Reading Escolla Futsal Club will be entering the competition at the Preliminary round stage. It would be another great step for the sport if BBC  Sport were to follow their journey across Europe in whichever group they are drawn in to show the British public what it is like representing England in such a tournament. This would help to attract more clubs into Futsal and continue to develop on the increased awareness the sport has just experienced at the international level plus this would the perfect promotion of domestic Futsal.
Pictures by Peter Talbot, Phillip Oldham, Jonny Sim and Reading Escola Futsal Club
If you like the information provided, you can read more articles about International futsal by going to the top navigation bar or click here
If you like this article and would like to keep updated on Futsal news, developments, etc then please submit your email below in the Subscribe to Futsal Focus option.
Follow Futsal Focus by clicking on Facebook, Twitter or Instagram or on the social media buttons on the website.