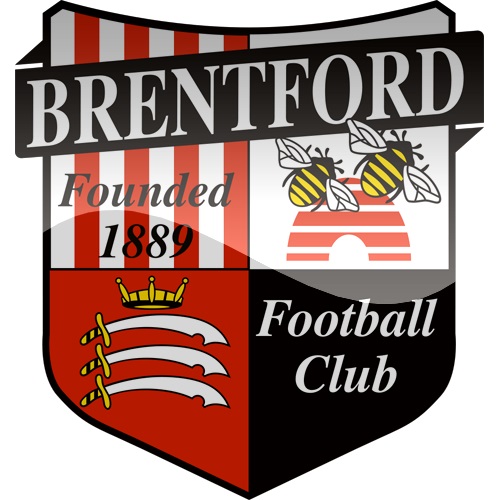 Estimated reading time:2 minutes, 3 seconds
Futsal 'A' Team looking for national crown on Wednesday
Both Brentford FC Futsal Club 'A' and 'B' team have qualified for the English Football League Trust (EFLT) Futsal National Finals for their respective leagues. The first of those finals' sees Brentford 'A' team travel to Birmingham Futsal Arena this Wednesday for right to be called the best Futsal team in England for 2015/16.
16 teams qualified for the EFLT finals and the draw took place last Friday with Brentford 'A' drawn in Group C along with Crewe Alexandra, Huddersfield Town and Peterborough United. Brentford will be familiar to Peterborough, having played them this season in the South East League 1, drawing and then losing to them. The draw came as Brentford looked as though they were going to see out the win when the Posh equalised with seven seconds left on the clock.
The scholars will come up against two new teams in their group. Crewe Alexandra were convincing winners of the South Midlands division while Huddersfield Town lost out in the North West division on goal difference to Blackburn Rovers. Each team will play each other once in the group stage with the top two teams advancing to the knock-out stages. First up for The Bees at Birmingham are Peterborough followed by Huddersfield Town. The final group fixture is against Crewe.
Building up to the finals, Brentford FC Head Coach Luis Melville said: "We have spent the last month quietly preparing for the National Finals. It's been very low key with the emphasis on fine detail. Our focus has been on what we can do to influence the game. Now it is down to the squad to believe in themselves. The main thing is that they go out onto the court and give 100 per cent, stick to our game plan and walk off knowing they did everything they could. I can't ask any more than that."
Stay up to date with the latest on the Futsal Bees at @BFCFutsalClub
If you like the information provided, you can read more articles about grassroots and coaching by going to the top bar navigation or click here
If you like this article and would like to keep updated on Futsal news, developments etc then please submit your email below in the Newsletter section or by clicking on the Subscribe to Futsal Focus option on the header.
Follow Futsal Focus by clicking on Facebook, Twitter or Instagram or on the social media buttons on the right sidebar.