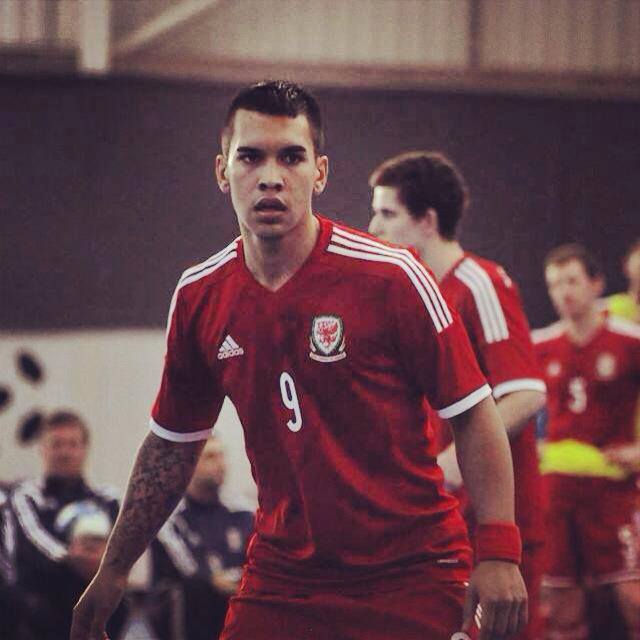 Estimated reading time:3 minutes, 47 seconds
Rico Zulkarnain is a Welsh Futsal International who is playing in one of the biggest Futsal tournaments in the world in Dubai, UAE at the NAS Sports tournament.
Before Rico was asked to compete in the competition as a marquee player he has travelled the world to get to this position. Firstly, it is important to outline that Rico only started to play Futsal when he was 23 years old, but has won every competition and award in Wales and is his country's top goal-scorer.
In 2015, he became his country's first professional Futsal player when he signed for IPC Pelindo in Indonesia. At the end of the season Rico lifted the Indonesian National Championship trophy, scoring two goals in the final in front of 7,000 screaming fans. His success in the Indonesia led to a call from Australia, El Abraham asked Rico to compete for his club Fremantle Muito Calma in the Professional Futsal League (PFL)Exhibition match in Florida along with defending their World Futsal Championship trophy. After a successful trip to America, he returned to Australia and competed in the Nike SFL at the WA State Futsal Center in Perth, and by the end of the season he was voted the league's Most Valuable Player (MVP). Since then he has won the FAFL Cup in Melbourne and two of goals in the competition where he was also voted MVP went viral worldwide watched by millions of people and led to a phone call from Dubai where he will soon take to the court against some of the world's best Futsal players.
After the NAS Sports Tournament, Rico will return to Australia for another fantastic opportunity where he will compete in an exhibition match featuring the Pele of Futsal Falcao and Bayern Munich's Douglas Costa. His futsal journey will then take him back to the States for the PFL Falcao v Ricardinho exhibition match where he will compete for either player in their team and he will help Fremantle Muito Calma defend their world futsal championship trophy for the second year. After this competition, Rico will fly to Wales to help his old club the University of Cardiff compete in the preliminary rounds of the UEFA Futsal Cup.
In September, Rico will make an announcement concerning where he will play for the 2016/17 season, rumours are that Futsal fans will be able to see him play in either Belgium, Italy, Spain or Portugal.
Talking about his experience in Dubai, Rico posted the following:
"Tonight here in Dubai I got to man mark 1 x Brazilian world player of the year, Brazilian Neto in a friendly game before the tournament kicks off on Saturday. Other players of the NAS Sports Dubai tournament will include the world's number 1 player Ricardinho and Spanish star Miguelin, plus many others."
"To think I started playing this sport just 3 years ago and now I am competing with and amongst my idols is hard for me to fathom. I am not intimidated by anybody, but I will always respect the greats that came before me."
"Believe me what I have managed to achieve in those 3 years, which includes winning world championship and national titles in 4 different countries and being top goalscorer of my countries national team, at just 26 years of age in this wonderful sport of futsal I am just getting started."
"Every time I step on that court I get the same feeling, I know in my heart that this is what I was born to do. I'm not only going to change my own life by what I do on the court, but I know for sure I will inspire and change many other people's lives by what I will do off the court along the way also. I cannot express in words how grateful I am for everything and everyone that I currently have in my life. This is what dreams are made of..".
"Here I am stood inside one of the world's biggest shopping malls, Dubai Mall."
"Let my journey be proof that if you believe in yourself really anything is possible!"
If you like the information provided, you can read more articles about global Futsal by going to the top bar navigation or click here
If you like this article and would like to keep updated on Futsal news, developments etc then please submit your email below in the Newsletter section or by clicking on the Subscribe to Futsal Focus option on the header.
Follow Futsal Focus by clicking on Facebook, Twitter or Instagram or on the social media buttons on the right sidebar.