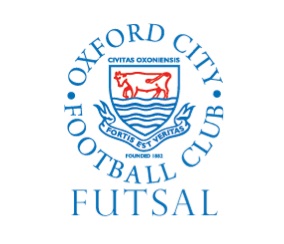 Estimated reading time:2 minutes, 6 seconds
OXFORD City Lions will compete in the UEFA Futsal Cup next season after being crowned FA National Futsal League champions.
It came following a dramatic grand finals day at St George's Park in Burton, with makeshift goalkeeper Jose Gonzalez saving a penalty as the Lions beat Helvecia on spot-kicks.
The triumph rounded off a superb campaign for Oxford City Lions, who won the FA Futsal Cup last month.
Their reward is a place in the draw for the preliminary round of Europe's elite competition next season, which will see the Lions take part in a four-team group stage.
Manager Enrique Guillen said: "It feels great – mission accomplished.
"For Oxford City Lions to be competing with the best teams around is amazing and to be crowned the champions of England is even better.
"For the last two years we have been close, but this season we worked really hard and this has been the goal."
In the semi-final against defending champions Baku United goals from Jonathan Camara, Miguel Gil Moro and Sergio Garcia put the Lions 3-0 up at the break.
The Londoners responded, but Gonzalez and a second goal for Gil Moro sent them through with a 5-3 victory.
In the final they met Helvecia, whose side included former City players Felipe Barcelos and Lucas Totti.
An own goal put the Oxford City Lions ahead, but after conceding an equalizer, goalkeeper Antonio Fernandez was then sent off after committing a foul.
With no back-up stopper in the squad, Gonzalez donned the gloves despite having no experience.
Although futsal rules on red cards mean teams only lose a player for two minutes, the Oxford City Lions had to dig in.
Jese Rama and Gil Moro made it 3-3 and set up extra time.
With no further goals the final was decided on penalties, where Garcia, Camara and Gil Moro converted, while rookie keeper Gonzalez became the hero with the all-important save.
It sparked celebrations, both on the pitch and among the dozens of Lions fans in the stands.
If you like the information provided, you can read more articles about domestic futsal by going to the top bar navigation or click here
If you like this article and would like to keep updated on Futsal news, developments etc then please submit your email below in the Newsletter section or by clicking on the Subscribe to Futsal Focus option on the header.
Follow Futsal Focus by clicking on Facebook, Twitter or Instagram or on the social media buttons on the right sidebar.