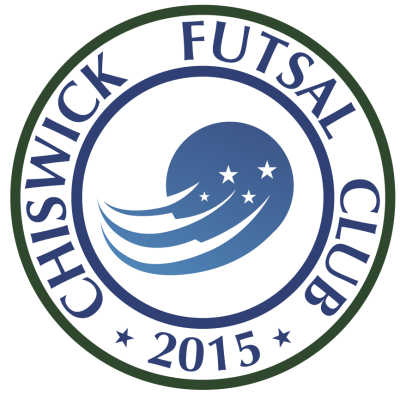 Estimated reading time:8 minutes, 40 seconds
March 8th 2015. That is the date on my certificate.
When you tell the tale of a journey, dates are wonderful jumping off points. This particular date is significant as it is the date that I completed my Futsal Level 2. Although not the beginning of this journey, it is certainly a major landmark.
To start my story the obvious beginning for you might be when I started my Futsal Level 1, but this process actually began many years earlier.
In 1995 a little Brazilian with mesmeric dribbling skills signed for Middlesborough FC. Juninho's dribbling in full flow was a true treat, with balance and ball manipulation unlike anyone else in English football. Then in various interviews in newspapers, Match and Shoot! Magazines Juninho spoke about a game called Futsal, played in sports halls and gymnasiums across Brazil, this I would come to realise was the true secret of Brazilian football.
Like many others, my interest in the game grew but it was very difficult to find any real information. I would come across snippets of interviews here and there. Occasionally features on Football Focus were available. It meant that for a long time Futsal maintained an element of mystic, an ephemeral quality, just out of our reach but common place to these South American magicians.
Then the internet happened. Suddenly, I could find out so much more about Futsal. The information was far from comprehensive but I could get more insight. Find more books and quench my thirst, just a little.
The journey ground to a halt until I started coaching. I started off with grassroots sessions at first, then schools. At one particular school the hall was particularly small the ball kept bouncing, cannoning and careening all over the place. When it came to playing games the youngsters spent more time trying control the ball and keep it on the floor than passing, dribbling or shooting. There was only one logical solution, a yellow striped, white, size three, Mitre Futsal.
The results were swift. Straight away the players were able to utilise the dribbling moves we had been practicing in game. Where they had previously struggled they now flourished. There was definitely something in this. Futsal could make people better players. My thirst returned. I needed more. It was time to educate myself further.
The FA courses beckoned, the Introduction to Futsal was my first stepping stone which I was informed was the new Level 1. Before I knew it I was a qualified Futsal coach. The current had caught me and was being pulled along with it.
A friend suggested I do the Level 2. The course was at St George's Park and neither of us had been before, so as a treat we agreed to take the course and stay at the Hilton at St George's. For assessment, I needed to practice more Futsal sessions. I used certain set ups outdoor, applying some of the principles to my grassroots 11 a side team. An indoor session lent itself perfectly to being subtly turned into a Futsal session. At one point between the first weekend of Level 2 and the second weekend, I was coaching more Futsal based sessions than football sessions. It had started to take over.
But then it stopped, my level 2 finished, the school holidays were coming and sessions wound down. The season ended and tournament time came around: small-sided games. I decided that my group would use Futsal to play these tournament matches. I taught the players the principles, playing in a diamond, sitting off patiently and hitting hard and fast on the break. It was an interesting experiment, but again it would come to end.
During those summer month's an email arrived. The message outlined a pilot course. The new Futsal UEFA B License. The FA was inviting people who fulfilled the criteria (or most of it) – FA Level 2, FA Youth Award and Futsal Level 2. Working with a Futsal team was also desirable. This was the only element missing from my portfolio. I was unsure, but I had a contact involved in Futsal at a Championship club. I called him for his opinion. Was it worth while doing? The answer was affirmative, especially as he would also be on the course. I decided this was a one off opportunity, I had to take it.
I still had the problem of not having a group to work with. Once again the stars aligned and an offer came to take a group of students. I would be able to practice the sessions delivered by the FA tutors, who just happened to be the England Futsal management team. You don't get that on the football courses.
Unfortunately, after a few months it became clear that things were not all that they could be with the group I had. Attendance issues plus injuries and illnesses were taking their toll. The writing was on the wall. I needed to dig around.
I put feelers out to London based Futsal teams. Did they need coaches? Would they be willing to let me take a session or two? Could I be at the games? The games was a real issue for me. Although the qualifications were in place, although I had plenty of session plans, I had no match experience. This had to change.
Then a response came from Chiswick Futsal club who asked me to come to training to discuss their project. The club had formed in late 2015, breaking away from another Futsal club. The team started playing fixtures in the London League in early 2016 but had ambitions to become a National League Two side. I enquired about a youth set up, as I felt this would be where I would be best suited to coach and help them.
A few weeks later I was asked if I could take a training session then the next training session. Before I realised I was in. I was their regular coach for training sessions, great for my UEFA B portfolio. Yet I could not attend matches. Fixtures clashed between Chiswick and Old Actonians. I had to wait until the grassroots season ended.
Finally that curtain came down and another curtain came up. I would take my first Futsal match outside of a training session on April 10th 2016. We would actually play two games, one in the London League, the other a friendly against National League 2 Zappsport. The theme of being thrown in at the deep end continued. The Zappsport game would end in a 5-4 loss from a 4-1 winning position. Two games in a day and a small squad catching up on us.
The next step was a request to help prepare the club to apply for the National League. My name found it's way onto the paperwork, named as Academy Manager for an academy that did not yet exist. I found myself sat in a box at Wembley Stadium in front of an FA panel, espousing the case for Chiswick Futsal to be elected into the league. That Chiswick had the intent and capability to add value to the game in England and to develop interest in Futsal amongst young players.
Days later we found out that we were in. The presentation had proven convincing. Another meeting was called but this time about our strategy moving forward and the manager's position. I ruled myself out. I felt that the club would be best served by me working with the young players and an experienced man found for the manager's chair. I would be happy to keep the seat warm and finish the London League season.
The sensible and logical action is not always the decision that fits the moment. Momentum was pulling me away from anything resembling a comfort zone. A candidate for management was sought, found and approached. As discussions took place I continued to look after the team. Steps forward and back were made but we all knew one thing, we were learning.
A phone call came in. The managerial candidate suggested to me that I change my mind about taking the role. That momentum was there and we could be throwing away months of work. He would be happy to support me and assist me, but urged me to change my mind.
Giant leaps can be made. I have always believed this. I have seen players make leaps in their progress. I never conceived that I might be making such a leap. I would not put it down to hard work per say, but I would put it down to trying and being pro-active. It was the very fact of my initial inexperience that caused me to actively seek out opportunities to learn and build a greater understanding. In doing that an opportunity emerged.
In my opinion the club needed someone who had seen and done it in Futsal. Yet that only seemed to be my opinion. Those who I spoke to suggested that I was underestimating my baseline. More than that, I had far more to gain than to lose. After all, where better to learn than at the coal face?
A decision was reached. In little over a year I had gone from picking up Futsal Level 2 to head coach of a new National League 2 South Futsal club. I never thought that could happen. I never thought that should happen, but it has.
The point of this story is that it can happen for anyone. Things can gain traction. An idea can grow. A thought can expand. A desire for improvement can open it's own doors. Suddenly an acceleration that is almost beyond your control can take over. Of course the wind needs to be blowing in your direction. Is it luck? Or is it making sure you are in the right place at the time? One thing is for sure, if you do not try you do not know.
Keep trying. Keep believing.
If you like the information provided, you can read more articles about domestic futsal by going to the top bar navigation or click here
If you like this article and would like to keep updated on Futsal news, developments etc then please submit your email below in the Newsletter section or by clicking on the Subscribe to Futsal Focus option on the header.
Follow Futsal Focus by clicking on Facebook, Twitter or Instagram or on the social media buttons on the right sidebar.