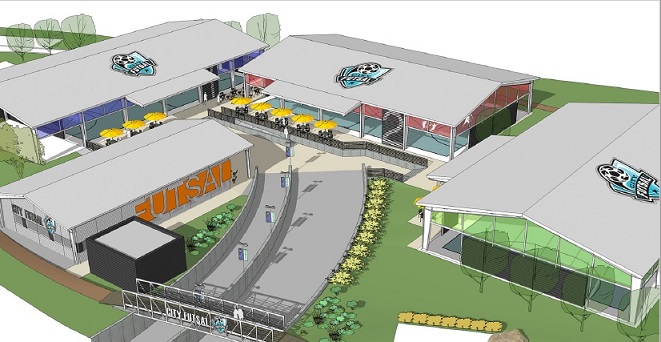 Estimated reading time:6 minutes, 51 seconds
Firstly, Manuel, Futsal Focus would like to congratulate your organization on the promotional and development success you are enjoying. We believe that City Futsal is a fantastic benchmark for anyone interested in developing Futsal around the world.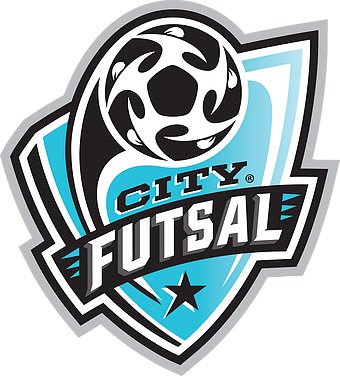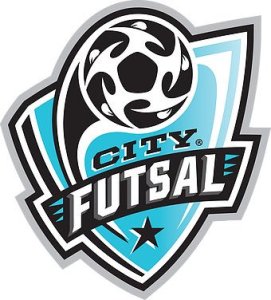 FF- For followers of Futsal Focus reading about City Futsal for the first time, can you give them a brief overview of the company and what your mission statement is?
Manuel- Well, we started off as strictly a training program to help soccer players enhance their individual skills of the game. From there we saw the need to be able to control our own space because we could never get consistent court time to expand our programming and offer a service that was consistent. So we got into managing space and building more programming, like competition. From there, we really were able to expand our programming and build programs to further the growth of futsal. We have recently created our CFCA (City Futsal Club Association), where we are helping local groups create their own futsal clubs, because if we do not empower other individuals to play futsal and organize on their own, the sport will never grow. So having a space where we control, gives other futsal enthusiast a place to grow their own programming and clubs. Furthermore, as you already have heard, we recently partnered with AAU(Amateur Athletic Union) to grow the sport throughout the USA in different markets. We are in the process of creating a circuit of tournaments throughout the USA to help bring other futsal outfits together and give them a place to compete. We have also partnered with ESA, a sports management company, to sign players and help futsal players play in other markets and hopefully in the upcoming PFL. Lastly, we are developing a licensing program, together with a major tech company and our partners in Brazil, Spain and Argentina to help educate and empower other futsal outfits with online training material, online coaching courses and online player development. So we are pretty busy with running the day-to-day operations of our facilities and programs and also expanding our brand into other markets and helping others start their own futsal organizations.  
Our mission is to build an American Futsal brand that is recognized as the premier futsal content provider, giving futsal opportunities and education to the global community.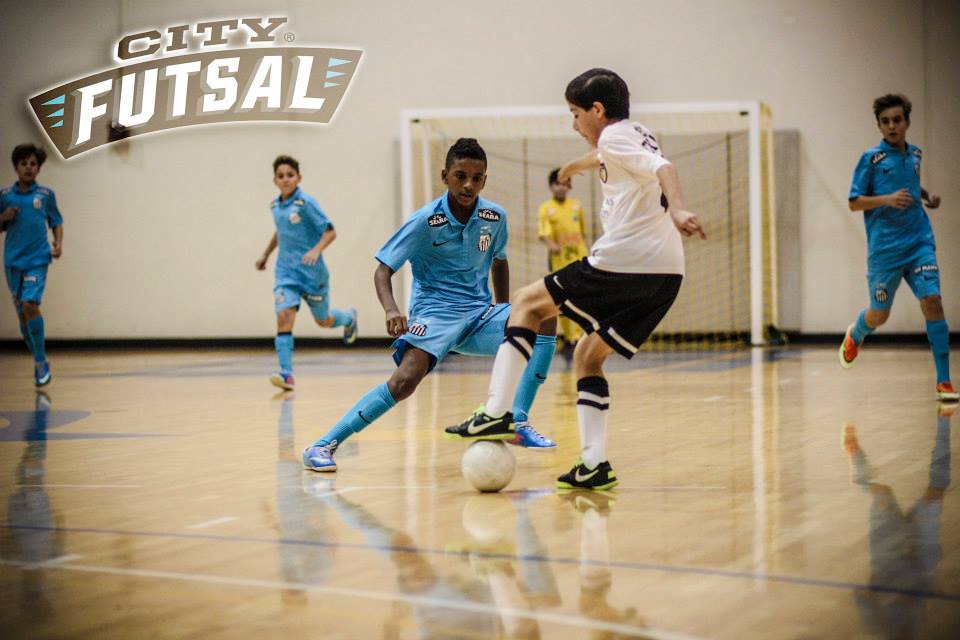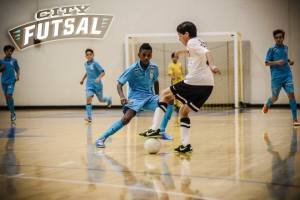 FF – You have recently opened up other locations in the Dallas area, however, your main project, the opening of the largest indoor futsal facility in the U.S in Downtown, Dallas, (Pictured above) how is that going and when will the facility open its doors? Can you also tell readers what the facility will have for users?
Manuel- From the start of City Futsal, we have been pretty ambitious with our mission to grow the sport. So we opened our second location a year ago and now opening our 3rd location in Downtown Dallas. We are finalizing costs and drawings, but we expect to open in August 2017. This facility will be like no other, giving the downtown community, other local urban communities surrounding downtown a space to play and compete. We will offer City Futsal Training and Competition programming in the facility as well as, Performance classes, Yoga classes and Adult programming. It will be a space where local business will be able to rent space for events (music, sporting, art). We will also be renting space to other sports like, handball, volleyball and basketball. So the space will be flexible, but City Futsal Programming will be the Parks major tenant.
FF – You recently announced a partnership with the Amateur Athletic Union, can you explain how this partnership will work and how you see it growing to reach many people as possible across the U.S?
Manuel- Well as stated above we will be AAU's major partner in the expansion of futsal in other markets in the US. AAU already has big partners and already dominates the hard court sport market with volleyball and basketball, so building futsal around their partners and contacts with other hard court sports is a no brainer for us. We have already scheduled multiple tournaments on the West coast, Dallas and Orlando for the 2017 season and will continue to build into other markets. This is also a platform for us to license City Futsal programming to individuals who are interested in growing locally. What we don't want is to offer a tournament once a year and then pick up and say we will se you next year. We want to engage interest and help other organizations with their own programming and futsal experience.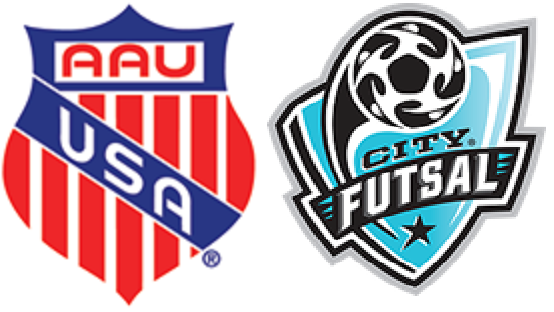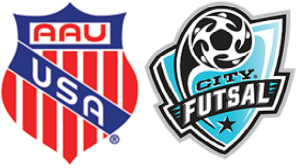 FF – Does City Futsal Dallas aim to franchise the business across the U.S for people looking to get involved in Futsal coaching and development? If not, do you have plans to try and influence the development of Futsal in other parts of the U.S?
Manuel- We are more interested in licensing our programs and brand. We don't want to control how others play futsal, but we do want to influence and empower other organizations to develop their own interpretation of our methodology. By offering our license program we want to build an ecosystem and community of futsal outfits who have a place to pass ideas and learn from each other. We want to offer them education in the sport and structure for the long- term success of futsal. 
FF- Can you give us an insight into how Futsal is growing across the States and what are the positives and obstacles that need to be overcome for the sport to grow further at a grassroots level?
Manuel- Futsal is growing at a very fast rate here in the US. With the introduction of the PFL and other semi-professional leagues popping up it really has helped validate what we have been doing for the past 5 years now. We feel the major obstacles that we face now is education in the sport. What I mean is coaching, referee, player and parent education in the sport. Futsal can be sold or offered in two different ways: One being a tool for soccer players to develop and further their technical game and the other is as a stand alone sport not underneath soccer but side by side. So educating the public about the two benefits and opportunities is one thing. Educating coaches, referees and players is something I think every new sport goes through at its growing stages. I think it's great that the sport is growing so quickly and now a more people know what futsal is, but we have to get a hold of it and start to educate the public on how it is played, coached and refereed. This will only legitimize the sport not only as a tool for developing soccer players but as a sport that can stand on its own two feet.
FF – Sports success in the U.S has a history of being successful at a University level first, are you working with Universities in Dallas and is there work going on across the U.S to get Universities involved in Futsal?
Manuel- As of right now we haven't done much work with Universities, only offering local Adult leagues to their student body. I think the way intView Posto Universities is women, because of title nine. Also, with the introduction of futsal in the next Jr. Olympics in Buenos Aires in 2018 I think it will be a better question once we see how the Olympics respond to the game. It's always easier to engage the Universities once a sport becomes an Olympic sport. But for now, we want to engage the grassroots and build from the ground up.
If you like the information provided, you can read more articles about grassroots and coaching by going to the top bar navigation or click here
If you like this article and would like to keep updated on Futsal news, developments etc then please submit your email below in the Newsletter section or by clicking on the Subscribe to Futsal Focus option on the header.
Follow Futsal Focus by clicking on Facebook, Twitter or Instagram or on the social media buttons on the right sidebar.