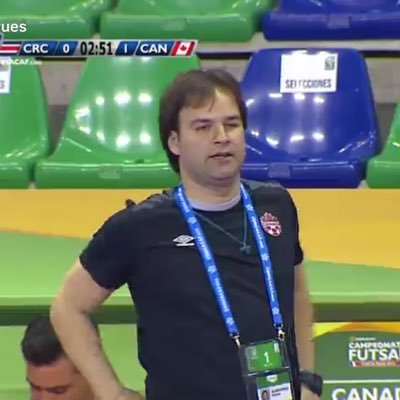 Estimated reading time:6 minutes, 23 seconds
Kyt congratulations on your appointment as Canada's national futsal team head coach and your success so far which we will discuss in the interview.
FF: How did the opportunity to coach the national futsal team come about and why were you interested in the role?
Kyt: I knew there was going to be a World Qualification around May and I had been working with the Quebec Federation to add some structure to the sport.  Having played for Canada in previous tournaments, I had a good understanding of what I needed to succeed and the type of player that would give us the best opportunity to win games.  When I got the call, I knew the structure I was going to implement and having gotten so close to qualifying for the World Cup is a testament to that.
FF: Please give us an insight into your preparation before the world cup, how did you get a team whom had mostly not played together, to work as a team and defeat your North American rivals, the United States of America?
Kyt: Just over 2 years ago, my good friend and assistant coach, Mike Vitulano, and I began working hand in hand with the Quebec Federation to create a futsal league that would be using FIFA regulations and increase the overall level of the game here.  I recruited another friend of mine, Stephen Meterissian, to handle all things marketing and step by step we began building towards the future with the national team in mind.
Looking back, we had an extremely limited budget to get the league up and running so we all put in extra hours to have the structure that we needed.  Once we had that structure in place, we hosted try-outs for provincial teams, both for men and women that were a tremendous success and where I believe we had an edge on other provinces.
When I was named as national team coach, I already had a solid group of players back home and I would be able to count on other provinces to provide well-rounded players.  Adding Vahid Assehpour, Ian Bennett, and Freddy Moojen were also great additions in terms of work ethic and professionalism, and I knew I could count on them to guide the team to victory, which is exactly what they did.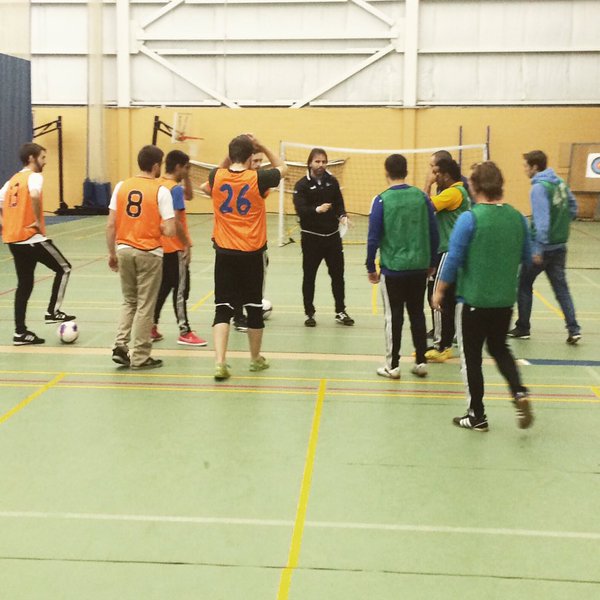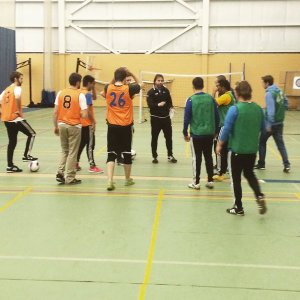 FF: Keith Tozer was criticized by some in the American Futsal community for picking indoor soccer players and not Futsal players for the American national team after their failure to qualify for the world cup qualifiers, whereas you had a mix of both. Do you believe at this stage in Futsal's development players shouldn't be playing indoor and focusing on Futsal?
Kyt: It's very easy to criticize from the outside without knowing all the details.  Throwing a coach his direction under the bus is not only wrong, it isn't fair. Keith had a game plan in mind and he believed he assembled the players that best fit his vision, no matter what they are playing.  On our hand, we were also criticized for bringing the indoor players mentioned above, but without them, I do not think we would have had the same outcome.  Plus, our own Moojen won the tournament's Golden Boot, so I think that was a good addition!
In North America, we do not have the luxury of picking from an enormous pool of players, especially within a professional setting and structure. So we had to make do with what we have here and I think our team proved we can compete with the best of them.
FF: You were so close to qualifying for the World Cup, what development needs did you take away from the CONCACAF Futsal Championship experience? And, what are your plans now to implement them in your squad?
Kyt: The technical staff has definitely sat down together to discuss the tournament's pros and cons and where we will need to improve overall.  The two elements that I've taken away is the lack of preparation we had leading up to the tournament and the overall inexperience of many of the players.  With many of them having signed professional contracts following the tournament, they will be facing real competition day in and day out and will be within the professional structure we need to succeed.  Now that I'm at the helm of the team, we can set up proper training camps and implement the system the right way.  Also, we've begun visiting various provinces for identification camps as well as coaching courses to grow the sport's popularity and get more players playing futsal.
FF: You were commentating on the World Cup matches for RDS Info, do you know what the match viewership was and what the reaction/interest in the sport was like?
Kyt: Yes it was quite an experience! They called both Mike and myself and it was great for the exposure of the game where even non-futsal fans realized what an interesting sport it was.  I couldn't give you exact numbers but there was definitely a lot of interest over social media and the buzz was palpable in the studios.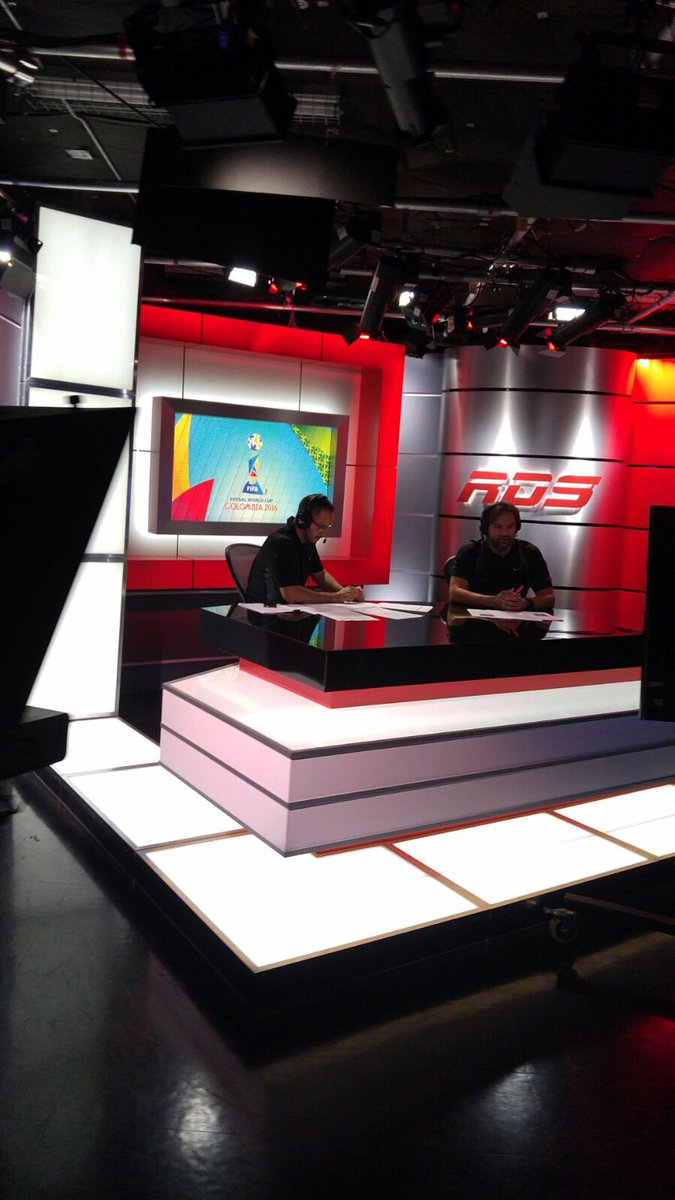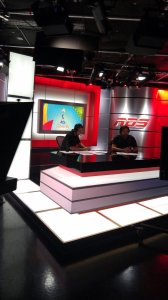 FF: In Canada, what kind of support are your getting from the Canadian Soccer Association, and what are their plans to develop the sport in Canada?
Kyt: After our journey in Costa Rica, the support has been incredible.  Tony Fonseca, Canada's Technical Director, and I have been working closely together to connect the country and implement the proper system to continue our futsal growth.  The hiring of Jason de Vos within the Canadian Soccer Federation will also have a tremendous effect on the education side and putting tangible ideas together for future success.
FF: You recently delivered the country's first futsal coaching qualifications, what was the interest like and what was the feedback from the coaches who took part?
Kyt: It was definitely a sight to behold.  As a fan of futsal myself, I was taken aback by the enthusiasm of the coaches in Alberta and the Calgary Minor Soccer leagues present.  There were about 35 and everyone was receptive, excited, and interactive all throughout the weekend and are planning to continue to educate their leagues about the benefits of futsal moving forward.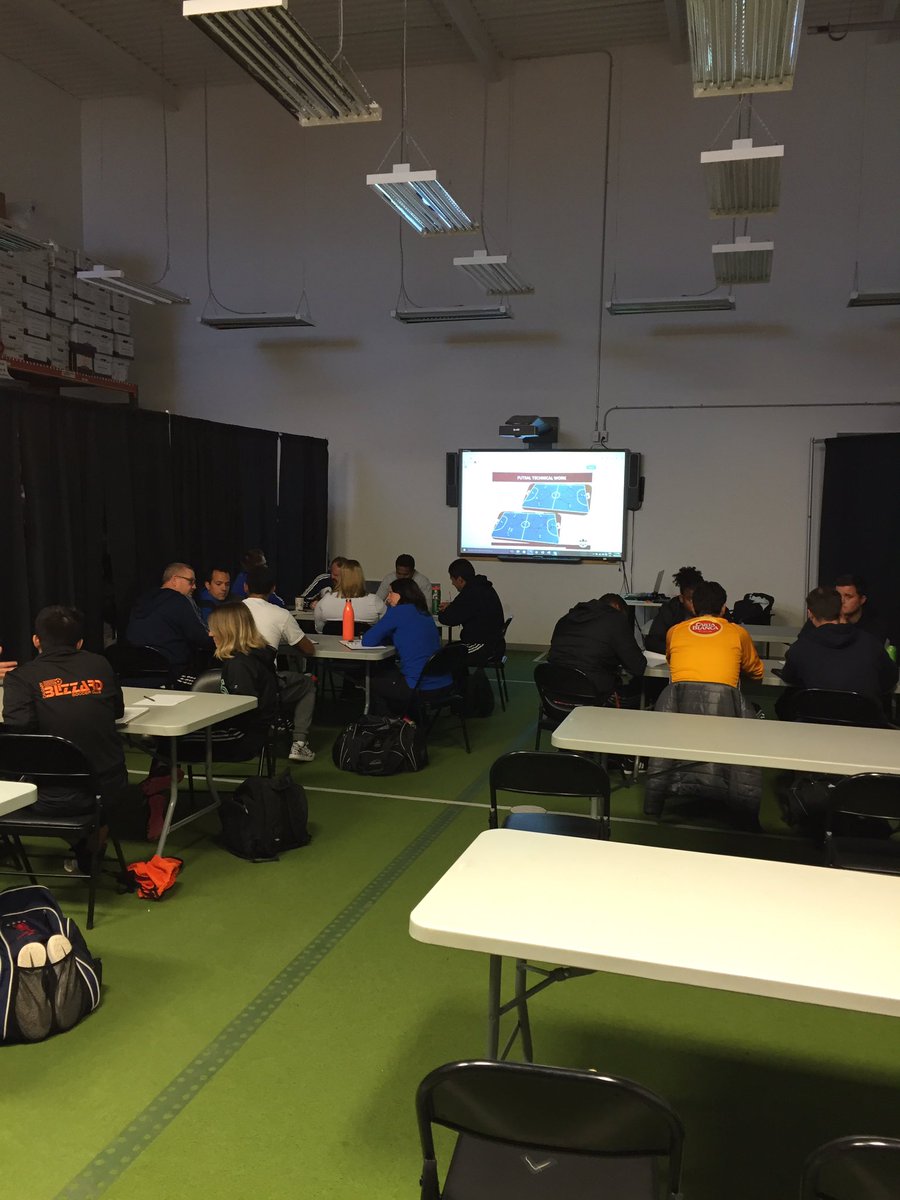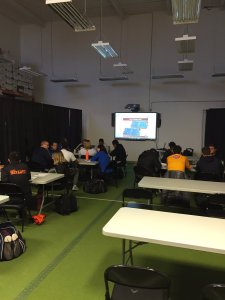 FF: We are seeing regular news coming out of the States concerning Futsal's increasing popularity, is awareness increasing in Canada, where are the hots spots for the sport and who are the key people in the sports development currently? Is it growing at a grassroots level and are schools/ Universities getting involved in the sport?
Kyt: The PFL starting in 2018 is great news as there could be potential Canadian cities joining in at some point.  So far, the senior side of futsal is very well covered and the youth system is beginning to adopt the sport slowly but surely – just as we want it.  Ontario and Quebec's Premiere Ligue de Futsal du Quebec (PLFQ) are two major provinces at this points but hopefully there are more provinces that will create competitive leagues so the National Championship will include more than just 2 provinces.  Everything is on the right track and the future is looking very bright!
If you like the information provided, you can read more articles about global futsal by going to the top navigation bar or click here
If you like this article and would like to keep updated on Futsal news, developments, etc then please submit your email below in the Subscribe to Futsal Focus option.
Follow Futsal Focus by clicking on Facebook, Twitter or Instagram or on the social media buttons on the website.