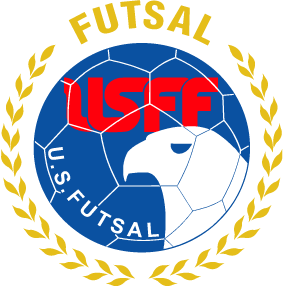 Estimated reading time:8 minutes, 53 seconds
Courtesy of Goalnation.com, this is a 'must read' interview with U.S Futsal President Alexander Para which has caused a lot of debate among the American Futsal community.
The Growth of Futsal in America with Alexander Para
The massive growth of futsal in the United States has provided youth players with an opportunity to extend their training past the outdoor green pitch. With coaches, parents and players recognizing how beneficial this super fast-paced, indoor game can be for player development — facilities and leagues have emerged all across the USA. While some think of Futsal as training for soccer, some players simply fall in love with the game and dream of being identified by U.S. Futsal National Team Head Coach Keith Tozer.
Futsal News: Futsal is an amazing sport loved the world over and played by superstars such as Pele, Ronaldo and Neymar who grew up playing the 5 player per side indoor version of soccer which is played on a basketball style court.
GoalNation spoke with U.S. Futsal President Alexander Para on the development of Futsal in American and the future growth of the game.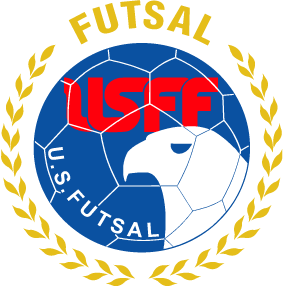 Diane Scavuzzo: When did you originally launch U.S. Futsal and why?
Alexander Para: U.S. Futsal was originally launched as United States Mini-Soccer in January 1981 in Berkeley, California.
The idea to start the organization came from it's first President Osvaldo Garcia. I was one of the three original founding members.
Mr. Garcia was a professional soccer coach and he knew that the best and fastest way to develop the American youth soccer player was to use the system that many South American countries used — Salon Futbol.
2016 IS OUR 35TH ANNIVERSARY AND WE HOSTED THE 12TH PACIFIC CUP GAMES.
Diane Scavuzzo: Why and when did you change the name from Mini-soccer to Futsal?
Alexander Para: When we first started, we thought that Mini-Soccer was a good name since it was soccer played in smaller areas — but since the word 'soccer' was included in the name, schools refused to rent gym space to us — they assumed this sport was played with regular soccer balls which would damage their facilities.
Diane Scavuzzo: Where did the name Futsal come from?
Alexander Para: After seeing how many countries called it Futbol Sala or Futebol de Salao. I chose the name from those two words.
I INVENTED THE NAME FUTSAL.
I liked the hybrid name because like NIKE or KODAK it could be used in any language in the world and it had the caveat that it included the letters USA in the name.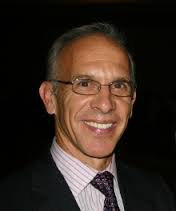 I registered the name Futsal with the Patent and Trademark Office in 1985. (PTO Reg # 1645572.)
When I met with the President of FIFA in 1989, shortly after FIFA had held the FIFA World Indoor Soccer Championship in 1989, I tried to convince him to use the word FUTSAL for their second World Championship. FIFA had already decided to call the event in 1992 the "FIFA 5-A-Side World Championship.
Nevertheless, at the meeting held in Zurich for the Committee for integrating FIFUSA into FIFA in March 14, 1989, Dr. Havelange incorporated the name in the Article 27 of the Status of FIFA, that said "all soccer played in reduced areas called indoor soccer, salon Futbol or five-a-Side shall from now be called FUTSAL", but it took FIFA until 1996 for the name to be used.
Diane Scavuzzo: Do you still have a trademark on the name Futsal?
Alexander Para: No, the word became too popular. The term Futsal had become generic — just like the term Aspirin, which also used to be trademarked.
In 1990, I trademarked the name U.S. Futsal when we dropped our trademark on Futsal.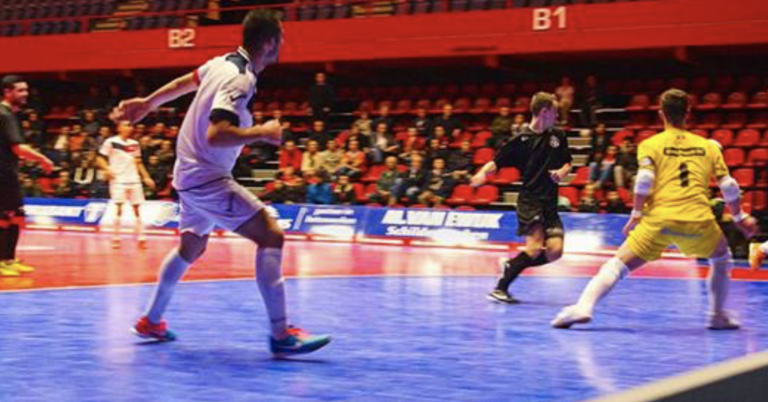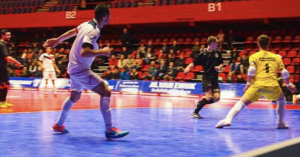 Diane Scavuzzo: You have watched Futsal become popular in the USA — what was it like in the beginning?
Alexander Para: When U.S. Futsal started in Berkeley, California, we had one league with 6 teams. Now, in Northern California alone, there are about 70 leagues with hundreds of teams in each Futsal league.
Now Futsal is accepted as an important training tool for player development and U.S. Soccer has now mandated their Academies to play Futsal.
Diane Scavuzzo: "Without walls, futsal is a great skill developer, demanding quick reflexes, fast thinking and pin point passing" Why specifically is Futsal such a great tool for development?
Alexander Para: For the reasons that you mention combined with the fact that there are more touches when a player plays Futsal which makes it an ideal tool for player development.
Diane Scavuzzo: Why is the U.S. Futsal Team not doing better at the world stage? What needs to change?
Alexander Para: Interesting question since the highest Medal won by a Men's U.S. Soccer team in a FIFA Competition was in the sport of Futsal. When U.S Soccer worked closely with U.S. Futsal, we won a Silver Medal. Back then, our highest world ranking was a 2 ranking and the worst was a ranking of 8th.
Since U.S. Soccer has decided to run Futsal, the USA has dropped to 28, but since we didn't even qualify for the CONCACAF qualifiers in 2016, we must now be ranked in the mid-30s.
Diane Scavuzzo: You have not always seen eye to eye with U.S. Soccer – how is your relationship now and why has it changed?
Alexander Para: Alfred, the only King of England called the 'Great' said "Might does not make right, right makes might."
While there were times where it was tough, our relationship today has improved greatly with U.S. Soccer.
It changed because of President Sunil Gulati — he has made a great effort to work together, and we were able to celebrate U.S. Soccer's 100 Anniversary together in 2013.
Diane Scavuzzo: How many Futsal organizations are there in the USA? What are the differences? What makes U.S. Futsal unique besides being the original?
Alexander Para: There are a couple of organizations. All of them started as members of U.S. Futsal. We are a governing body. The other organizations have infringed our trademark.
WHAT MAKES U.S. FUTSAL UNIQUE, BESIDES BEING THE ORIGINAL, IS THAT WE ARE THE ONLY FUTSAL ORGANIZATION DIRECTLY AFFILIATED TO U.S. SOCCER AS A MEMBER ORGANIZATION AND WE ARE A 501C (3) GOVERNING BODY.
Diane Scavuzzo: What is more important – Fame or Money?
Alexander Para: One feeds the ego and the other one's security. But either without honor or integrity are worthless.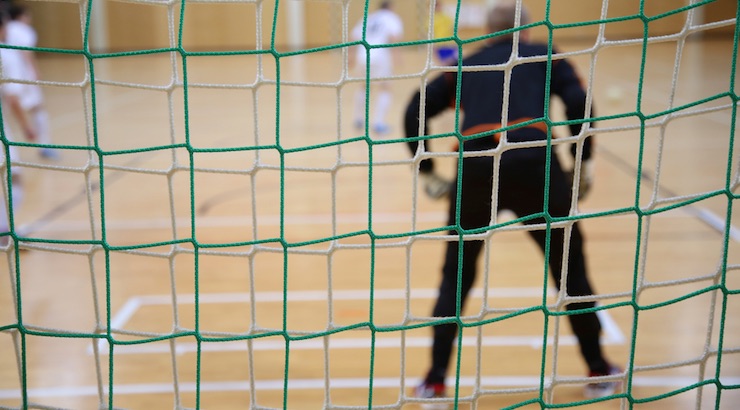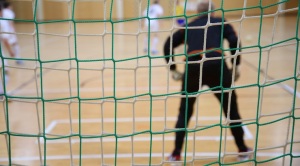 Diane Scavuzzo: Who is your favorite soccer player? Who do you root for behind close door?
Alexander Para: Messi for sure.
Diane Scavuzzo: What are your thoughts on the future of Futsal in the USA
Alexander Para: The future of Futsal is bright.
FUTSAL IS THE TOOL THAT WILL MAKE U.S. SOCCER WIN A MEN'S WORLD CUP IN SOCCER.
Diane Scavuzzo: How many kids are playing Futsal in the USA?
Alexander Para: Our country has approximately 120,000 youth players.
Diane Scavuzzo: When did you become involved in soccer?
Alexander Para: I grew up in Argentina and started playing soccer when I was 11 years old. That was a little bit late for an Argentinian, but my mother — who is British — thought it was a game of hooligans, so I started when I was in Secondary School.
When I came to the USA, the sport was not very popular but I started a soccer club at Chabot College and played Varsity Soccer at U.C. Berkeley.
Diane Scavuzzo: What position did you play?
Alexander Para: I played forward or attacking midfielder in both schools.
Diane Scavuzzo: Did you become a professional soccer player?
Alexander Para: I never played professionally, but enjoyed playing for various clubs in the San Francisco Bay area for many years. From 1967 – 1982, I played defense and worked hard to keep the competition from scoring.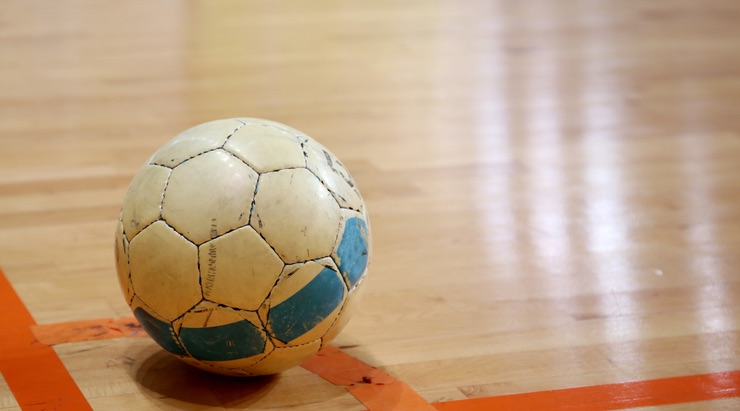 Diane Scavuzzo: How did you go from playing soccer to becoming a professional referee?
Alexander Para: The first leagues that I played in were unaffiliated — a player from each team was selected to referee the following game. After doing this for three years, the President East Bay Soccer asked me in 1974 to sign up and referee in his league.
I started refereeing affiliated adult soccer in 1975 and affiliated youth soccer a year later.
After refereeing for several years, I moved to the San Francisco Soccer League — which was the best Soccer league in Northern California at the time. Things moved fast after that and I was selected to referee in the NASL, PSL, NPSL, MISL and many other league games.
Diane Scavuzzo: What is the most prestigious match you have refereed?
Alexander Para: That depends, in soccer I would say refereeing the Final of the United States Soccer Amateur Cup and the U.S. Soccer Open Cup, although refereeing a full international friendly between Argentina and Mexico was also very enjoyable.
IN FUTSAL, THE MOST IMPORTANT GAME I REFEREED WAS DEFINITELY THE FINAL OF THE FUTSAL WORLD CUP BETWEEN BRAZIL AND SPAIN IN FRONT OF 12,000 FANS.
Diane Scavuzzo: How many games have you refereed?
Alexander Para: At the youth level, I have refereed around 1,000 — ALL for free. I only mention this because now it seems that everyone wants to get paid and few are willing to donate their time to help referee a game.
On the adult, collegiate and professional level, I have refereed more than 2000 matches. I retired from refereeing affiliated games in 1995 but still referee collegiate and futsal games today.
Diane Scavuzzo: Is there a big difference between refereeing a Futsal match and a soccer game?
Alexander Para: Yes!
In soccer you have to be more fit since the field is so large but fouls are more obvious while in Futsal the game moves so quickly, the referee has to be more alert to be able to see the fouls. The calls have to be made faster. Also, the referee is within 10 feet from the crowd, which can put extra pressure on the referee. Refereeing a Futsal game is a great tool to help improve being a soccer referee.
If you like the information provided, you can read more articles about global futsal by going to the top navigation bar or click here
If you like this article and would like to keep updated on Futsal news, developments, etc then please submit your email below in the Subscribe to Futsal Focus option.
Follow Futsal Focus by clicking on Facebook, Twitter or Instagram or on the social media buttons on the website.