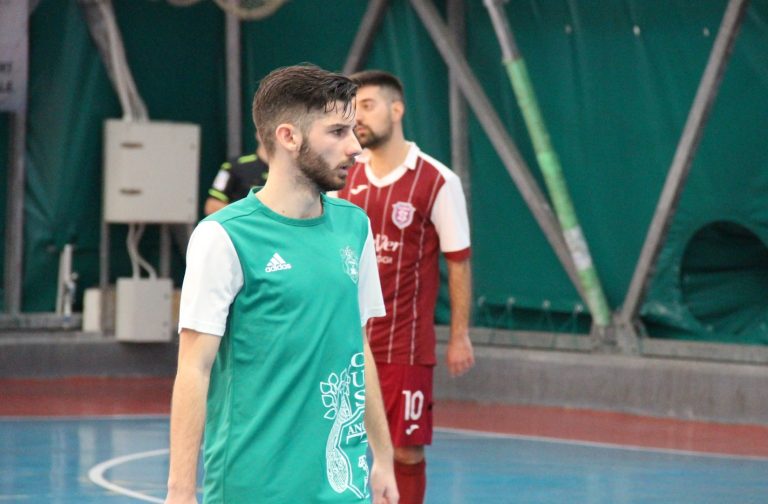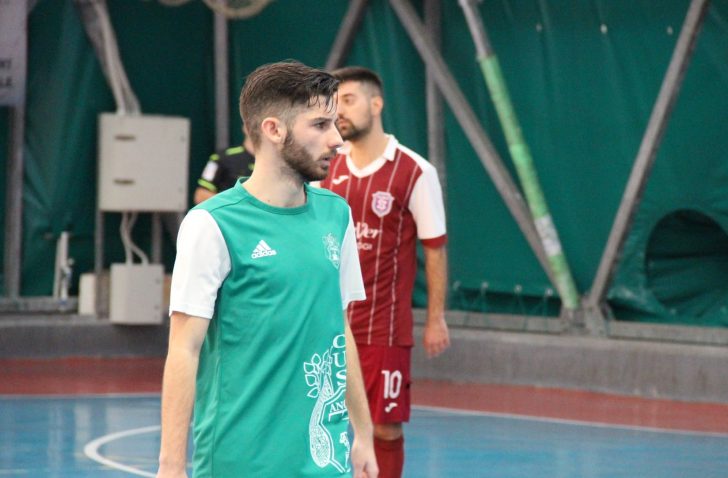 Estimated reading time:3 minutes, 43 seconds
Professional futsal player, Liam Palfreeman is part of a group of pioneering players from the U.K who have travelled abroad to play, experience and make a career in futsal. Players like Andy Reading, Robert Ursell, Doug Reed, Rico Zulkarnain among others did so before, and in the women's game Alice Evans, who is also currently in Italy.
This is Liam's third club in Italy, previously he played for Città di Falconara then he moved to Spain where he played for UA Ceuti FS in the Liga Nacional de Fútbol Sala Segunda B Division and helped them get promoted to the Segunda (Second Division). On the back of this success, he moved back to Italy to play in their second highest division, the Serie A2 for ASD Olimpus Roma. Unfortunately for Liam, COVID-19 got in the way of his season, and his contract was ended early. Determined to not give up on his dream to one day play at the highest level of futsal, Liam accepted an offer to return to Italy to play at a division below the Serie A2 for CUS Ancona in the Serie B Group D.
His decision to give his dreams another go has understandably been tough for him, it is not easy to be away from his family, friends and his long term girlfriend, but they have always supported him.  Speaking to Futsal Focus about his move to Italy, Liam said:
"It is my goal to play at the highest level that I can in Futsal, I achieved it an international level playing for England and I wanted to progress that even further, if the team had continued. It was my dream to qualify for and represent England at a UEFA EUROs or a World Cup one day, and it still is my dream. Hopefully, the FA will reverse their decision and bring the national team back. However, at club level, I can still prove myself, and that is exactly what I am here to do. I know I am good enough to play in the Serie A2 or Serie A in Italy and after that who knows what could happen. Therefore, I have to just keep working hard and show what I am capable of."
Liam is certainly doing that, with 7 goals in 7 games for CUS Ancona which makes him the club's top goal scorer. Two of his goals came yesterday against Russi, and he scored the winner with 40 seconds left on the clock. The victory put the club top of the table, however, Recanati Calcio A 5 won their game to return to first position, but CUS Ancona have a game in hand.
Twice CUS Ancona took the lead, going ahead 2-0 but Russi fought back to 2-2, Ancona went ahead again but Russi were not giving up, levelling it again, 3-3. However, Liam struck with 40 seconds left to win the game. Liam was joined on the scoreboard by his teammates Federico Benigni and Taurisiano. When asked about the season so far, Liam said,
"We got off to a good start then Covid cut our legs off, we had to stay still, the recovery was complicated but thanks to the work done together with Alessandro Squartini, our athletic trainer, we got back in condition. On a personal level, I'm happy with what I managed to do despite the almost two-month break."
Liam got COVID this season and it took its toll on him, but he kept focused on his goal and came back even stronger for it. You can watch his two goals against Russi below:
If you would like to follow Liam, you can do so via Facebook, Instagram, Twitter and YouTube
You can also follow Liam and his club's progress via tuttocampo.it/ the site provides the scores and the division's Group tables.
You can read more articles about domestic futsal by going to the top navigation bar or click here
If you like this article and would like to keep updated on Futsal news, developments, etc then you can now follow Futsal Focus via Google News by following our page which will send you an alert as soon as we publish an article so please click here and follow us on Google.
You can also keep updated on Futsal news, developments, etc then please submit your email below in the Subscribe to Futsal Focus option.
Follow Futsal Focus by clicking on Facebook, Twitter, or Instagram or on the social media buttons on the website.