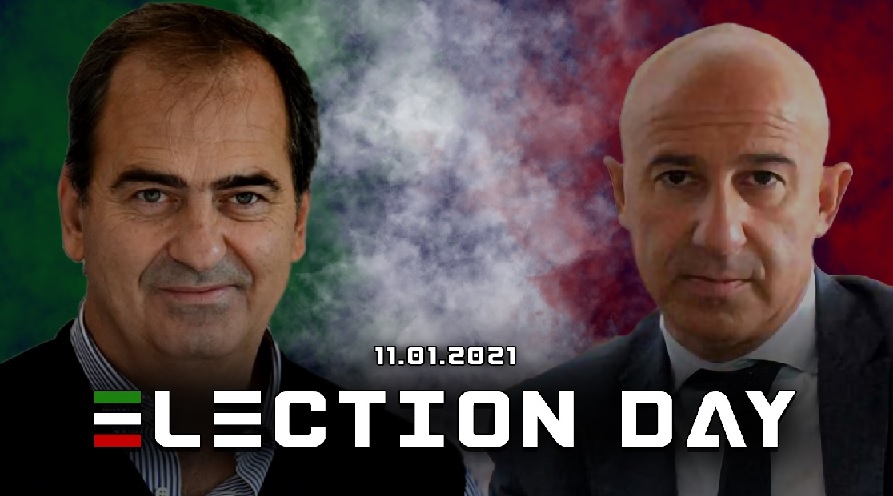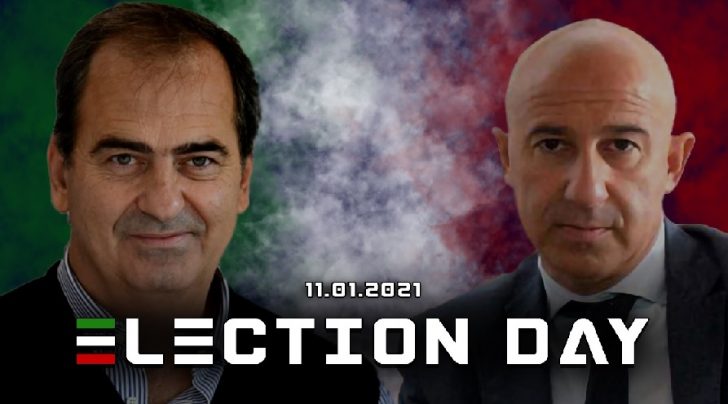 Estimated reading time:5 minutes, 46 seconds
Election Day is upon us. On January 11, in Rome, the future Divisione Calcio a5 President will be elected. On Wednesday, the deadline for submitting your candidacy ended. Only 2 candidates have shown real interest in this position. I will try to summarize both political programmes, but will avoid mentioning the last four years which has been sad and difficult, and definitely slowed down the growth of our sport in Italy.
The first (and election favourite) to bid for the highest governance seat in Italian futsal is Antonio Dario. A Paduan lawyer, born in 1966, he has been working in futsal for over 25 years, covering roles of all levels: first as a player and a director, then as a Councillor and as the Vice-President of the Divisione Calcio a 5. He was also a UEFA delegate. With the "We For Futsal" manifesto, Antonio Dario aims to: strengthen the link between the past and the future; specialization of futsal through increased inclusiveness; didactic, organizational and regulated professionalism; increase involvement, accessibility and development; promote the domestic growth of talent. His proposals (published on weforfutsal.com) cover different areas of interest (both men's and women's Serie A Futsal alongside youth academies) and have been grouped into several topics, such as visibility, marketing and league structures.
Starting with visibility, Dario reckons the importance of both an official Media Partner and live streams for broadcasting national events, including the Social Match format of the Divisione C5; also, a weekly TV talk show and the "This is Futsal" magazine dedicated to both top-flight leagues are meant to allow all fans to not miss a moment; a thematic channel and press collaborations are other tools intended to favor a wide-ranging diffusion. As for marketing, weekly promotional activities in cooperation with local clubs, the promotion of the #FutsalFemminA brand through ambassadors, the launch of a community app for clubs and fans, and an agreement plan with several Universities for Marketing and Communication internship activities are the ideas on which he has based his vision for growth.
The part reserved for the structure of the leagues has been divided into several sections: the main ones are, as is well known, men's and women's Serie A. To begin with the first one, Dario has planned a format of 14/16 teams, a reform of the norms for participating teams' rosters, rewards for sporting merits, service and assistance to clubs in bureaucratic and administrative matters and a network of medical agreements. Similar points also for the women's league, apart from the format of 12/14 teams, rewards for youth employment and sporting merits, the launch of a Girls' U19 Championship and the introduction of a Communications Officer. Moving on to the youth academies, the focus here is on the introduction of a pro-rel system in the U19 and U17 leagues and of a U13  National League reserved for professional football clubs. The launch of an U13 Regional League and training courses for futsal coaches in the youth football academies, a renewed "Futsal Day" formula, the increasing involvement of pro/non-pro football clubs in "Futsal in Soccer". A new "Torneo delle Regioni" format, the creation of Regional Federal Technical Centres and the introduction of educational projects such as "Futsal in Gol" for primary schools.
Last but not least, events. Here, Antonio Dario wants to be innovative with the way events are experienced, proposing a cup/off-season formats reform by creating a peak event, promoting futsal in various locations, involving local administrations with a dedicated marketing plan. In addition to the launch of the Junior Cup for youth academies, including foreign teams (invitation), and the creation of an All Stars Game to be held during Christmas holidays were conceived as new ways to make futsal the biggest attraction in the country.
Antonio Dario's contender is Luca Bergamini, he has reaffirmed his intention to run for the elections. A Roman lawyer born in 1961, he played football for AS Roma before moving to futsal at 18 (winning 4 Scudetto with Roma RCB). He is Italy's first ever captain at a FIFA Futsal World Cup, former member of the FIGC's School Youth Sector Council, currently deals with legal affairs for Bologna FC.
The "Hi5" movement is a strong promoter of the Lega C5, what would seem to be an attempt to replace the Divisione C5, aiming for autonomy "from anything and anybody" through "the ability to know how to relate to institutions", mainly CONI and FIGC. His manifesto (lucabergaminipresidente.it) presents fewer points than the other candidate and without any further explanation. However, by giving various interviews to newspapers, magazines and TV shows, he allowed me to get to know his ideas thoroughly (more or less).
Develop futsal as a product to financially support the activities of the clubs involved by incentivizing its distribution outside the circuit of already known industry professionals and loyal fans through an OTT streaming service platform managed directly by the Divisione C5.
Cooperation with the FIGC for launching a U23 Futsal League dedicated to pro football clubs, in order to support the college/career path of those players dropped out from their academies (willing to play futsal), creating a recruiting base for national futsal clubs.
Launch of a crowdfunding platform to encourage the entry of new resources, building a more direct relationship between sponsors and clubs, promoting economic sustainability and coexistence of many teams, reducing the gap between the most established and the emerging ones.
Cooperate with the FIGC's Territorial Centres and introduce futsal into schools and universities through dedicated programs, events and tournaments, including the appointment of regional delegates for schools' relations, to develop youth futsal.
Promote the presence of new sports associations, dedicated to social purposes, conceding economic concessions to those clubs that engage in social activities (based on certain requirements).
Willingness to transition of the futsal governance from the LND to the FIGC through a communion of purpose aimed at guaranteeing benefits and sustainability also to the territorial realities already established, and present on the Italian futsal map.
These are the ideas of both candidates. The Italian futsal movement needs to restart and to be able to count on professional figures of the highest level, capable of caring for the future of this sport in the country. Hopefully, whoever sits on the throne will work for the sake of the game.
You can read more articles about domestic futsal by going to the top navigation bar or click here
If you like this article and would like to keep updated on Futsal news, developments, etc then you can now follow Futsal Focus via Google News by following our page which will send you an alert as soon as we publish an article so please click here and follow us on Google.
You can also keep updated on Futsal news, developments, etc then please submit your email below in the Subscribe to Futsal Focus option.
Follow Futsal Focus by clicking on Facebook, Twitter, or Instagram or on the social media buttons on the website.