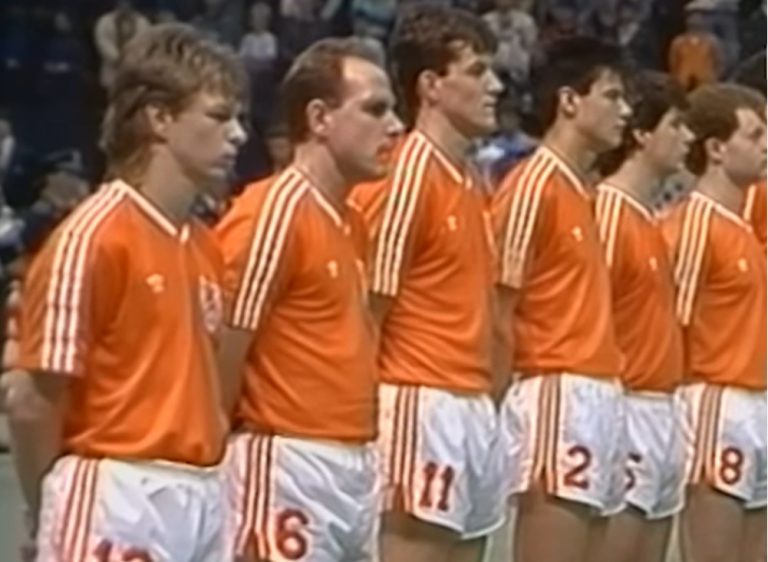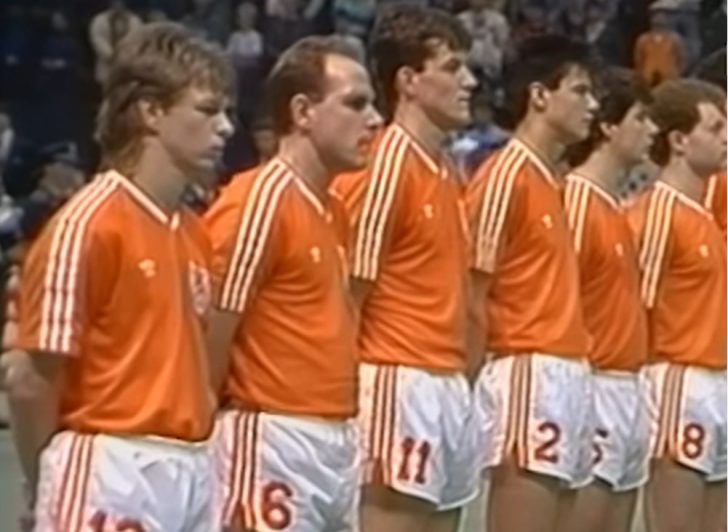 Estimated reading time:8 minutes, 28 seconds
In 1989, the first ever FIFA Futsal World Championship took place, at the time the competition was called  the 1st FIFA World Championships for 5 a-side football. It was held between 5 and 15 January in the Netherlands. It was the first non-Olympic FIFA tournament held in the country.

In this article, we are taking a look back at a significant step in futsal's history, celebrating it, and all those who took part in helping our sport grow.
1989 FIFA 5 a-side World Championships technical report
What I enjoyed reading is the opening statement of the competition's technical report, we have provided a link to the full report at the end of this article but here is the introduction, we have highlighted parts especially in red that we feel many football associations who are reluctant to develop futsal should read:
"The whistle for the start of the first FIFA World Championship for Five-a-side Football denoted that for the first time in the long history of our organisation, we had left the traditional turf usually associated with football . Not only had the surface changed ; the goals and ball had too . This is a remarkable step for a federation whose characteristics have always included a deep sense of tradition and continuity.
Neither was there a dearth of harbingers of gloom expressing scepticism about the new variation of our sport . The future development of five-a-side football (on which the principles of indoor football are based) is indeed difficult to assess and we still have a long way to go before a definitive version of the Laws of the Game has evolved . Amendments, improvements and appraisals of our initial experience with the game will certainly follow bearing in mind that these first attempts have been modest but nonetheless successful .
It is appropriate and useful to recall a few basic principles of five-a-side football . The most significant is first of all that : five-a-side or indoor football is not intended to compete with the traditional form of our sport. The championship in Holland was not planned with the stars of the green turf in mind but for the fans and experts of five-a-side football . There are hundreds of thousands of footballers who follow only the smaller version of our sport . Why should they be denied the allure of proving themselves at an international level? Indoor football provides the traditional footballer with the opportunity of improving his own game . Technique, mental alertness and physical agility – characteristics of five-a-side football – are qualities also befitting the turf player and are never developed to the full. What is more, indoor football is not affected by the weather and requires fewer players .
Indoor football is an important component in the promotion of up-and-coming players. Playing football in the street – a recreation that provided previous generations of children with hundreds of hours of precious training – has long disappeared, particularly in industrial countries . Instead, sports gymnasium have sprung up everywhere in modern housing estates and most of the time they lie idle. It should be one of the duties of football to lead the youth of today back into these gymnasium.
Now, with the Laws for Five-a-side Football and the fact that it takes only five players to form a team, the conditions are there to enable future generations to pursue our sport outside the realm of organised football in clubs."
1989 FIFA 5 a-side World Championships/ the first ever FIFA Futsal World Cup
Were Danish playmaker Christian Eriksen, USA captain Michael Bradley and Algerian superstar Riyad Mahrez lining up at the FIFA Futsal World Cup in Colombia this week, it's fair to say it would turn a few heads. While that may sound like a scenario right out of left field, the thing is, back in 1989 at the first edition of the tournament, the late-80s counterparts to these modern day stars did just that.
Stepping out 27 years ago, it was Brian Laudrup – one of the finest players ever to emerge from Denmark, Michael Windischmann – who would soon be captaining the Stars and Stripes at their first FIFA World Cup™ in 50 years, and Lakhdar Belloumi – arguably the greatest ever to pull on the Algeria shirt, taking to the court.
You could even expand the analogy further. Four other players took part in the Netherlands who had, or would go on to, grace an 11-a-side World Cup – namely Canada's Paul Dolan and Tab Ramos, Peter Vermes and Steve Trittschuh of USA.
"It was great fun, because you got to watch a lot of technical play, great ability and different countries," Brian Laudrup, who scored four times in three games while there, reflected. "[We Danes] are not famous for [being technical]. We've always been seen as physical players, tactically very sound, but after that we got to see that Danish players were technically gifted as well – or at least some of us!"
It was the first time FIFA had strayed away from the comfort of grass for a tournament – predating the FIFA Beach Soccer World Cup by 16 years – and also saw a FIFA tournament return to the Netherlands for the first time in over 60 years – having not been present since the Amsterdam Olympic Games in 1928. In fact, with the Dutch FA (KNVB) turning 100 that year, then-Vice-President Martern Kastermans summed it up well: "It was a double party."
Futsal was greatly popular in the European lowlands at the time, so the hosts were a natural choice, with neighbours Belgium joining them as one of the pre-tournament favourites, alongside Brazil. It maybe then came as little shock that they filled three of the semi-final spots come the final weekend. The fourth was maybe a bit more of a surprise, coming in the shape of USA. But taking a closer look, maybe they should have been given a bit more pedigree. Below is the match between the USA and Italy for you to watch:
"Growing up as a youth [in New York] we played in indoor tournaments which were more within the futsal system, with the ball allowed out of bounds, unlike the indoor soccer league – which had boards around the walls," Windischmann, who skippered USA at Italy 1990, explained, at a time when the indoor game was hugely popular in the States.
"It was often played in a hockey rink with turf laid over it," Dolan – who kept goal at Mexico 1986 for Canada – said, casting his mind back to the indoor North American leagues. "But [in 1989] it was proper futsal, but some of those skills transferred onto the hardwood floor and it was a very fun experience over in the Netherlands."
Even with indoor experience, the US Soccer federation had few expectations of their charges in Europe. "We'd call back home and say 'the team's won their games and moving to the next round', being met with the reply of 'they did'?" Windischmann recalled incredulously. "Then they'd get another phone call saying 'they've made the quarter-finals', then 'they're in the semis now'!" US Soccer Hall of Fame John Machnik tweeted recently with pride:
Had the great pleasure to assist John Kowalski with the USA team which achieved the Bronze medal after defeating among others, Italy, Paraguay, Brazil, Argentina & Belgium. Believed to be first FIFA medals won by a USA men's team! https://t.co/axKMcy5FXX

— Joe Machnik (@DrJoeMachnik) January 5, 2021
The hosts saw an end to their run, booking a place in the final against Brazil, but the USA captain enjoyed one final flurry. "The bronze medal match was incredible," he said of a thrilling 3-2 win over the Belgians, in what were clearly cherished memories. "I was lucky enough to get a goal to put it into overtime, I always remember that one as the goalkeeper made a save and I scored with a backheel." A Vermes strike a minute from time sealed their best-ever performance at a FIFA tournament, much to Windischmann's surprise. "We didn't even realise that until we got home and someone mentioned it." You can watch the USA's match with Belgium below:
And even though it was the first tournament, the final was a classy affair. Brazil edged the encounter in front of over 4,000 fans packed into Rotterdam's Sportpaleis Ahoy 2-1. Each and every goal was something special as the South Americans picked up the first of what now stands at five titles.
The days of World Cup stars gracing the pinnacle of futsal is likely an era confined to the past in the eyes of Brian Laudrup, however, as the game has progressed, developed and the two sports have diverged. The last player to grace both, back in 2000, was Costa Rica's Rolando Fonseca, before heading to Korea/Japan 2002.
"I sometimes watch the Brazilian futsal leagues and some of these guys are absolutely phenomenal," the Danish France 1998 star explained, "but when they try it outside they can't keep up that kind of play, because it's a different ball game."
Even so, at the start of the developing story of the FIFA Futsal World Cup, it was perhaps apt that it was started on its journey of forging its own path in sport with a helping hand from those who had made – or would go on to make – their names on football's biggest stage of all.
If it interest you, you can read the technical report for the competition by clicking on here
You can read more articles about global futsal by going to the top navigation bar or click here
If you like this article and would like to keep updated on Futsal news, developments, etc then you can now follow Futsal Focus via Google News by following our page which will send you an alert as soon as we publish an article so please click here and follow us on Google.
You can also keep updated on Futsal news, developments, etc then please submit your email below in the Subscribe to Futsal Focus option.
Follow Futsal Focus by clicking on Facebook, Twitter, or Instagram or on the social media buttons on the website.