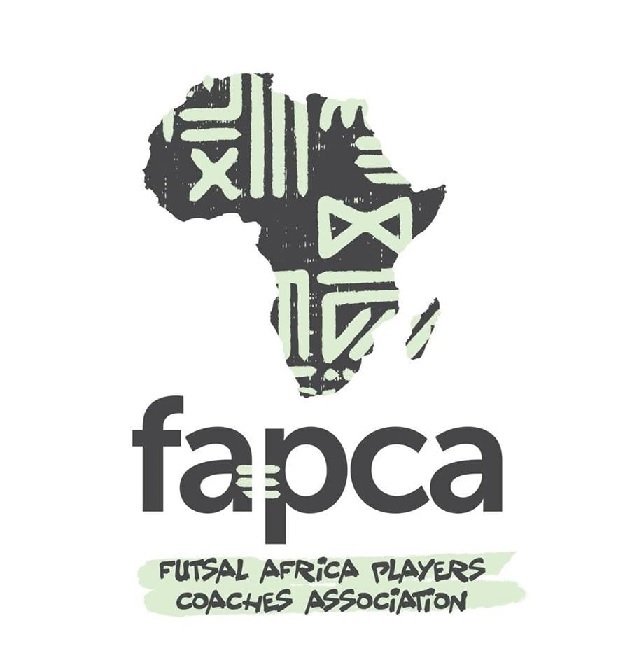 Estimated reading time:8 minutes, 32 seconds
In this year's 2021 FIFA Futsal World Cup, Morocco, Egypt and debutants Angola will be representing Africa. Morocco has never progressed past the group stage, whereas Egypt reached the quarterfinals in 2016. In Angola, futsal is one of the country's most popular recreational sports and this year, the Liga Futsal de Angola (Futsal League of Angola) will launch, bringing professional futsal to the African continent for the first time.
Opportunities to get involved in futsal are increasing across Africa and due to the growing interest in futsal, Futsal Focus was interested to know how many African players currently compete in Europe and beyond. Therefore, we recently spoke with professional futsal player Roberto Tobe who is one of the founders of the Futsal Africa Players Coaches Association (FAPCA).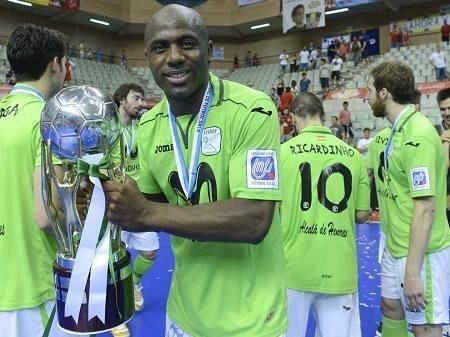 Roberto was born in Spain but is of Guinean origin, and he has played for teams like Caja Segovia, Inter Movistar and Peñíscola Futbol Sala. He also spent one year in England for London Baku United and four years in Italy for Carlisport Cogianco, Luparense and Signor Prestito. Currently, he is playing in the Spanish third division for CD Sporting FS La Nucía, and he is the captain of the Equatorial Guinea National Futsal team.
Futsal Focus asked Roberto to give our followers an insight into the players playing in Europe and elsewhere, what he thinks about the world cup and more, and he agreed:
About two years ago, my colleagues Anás El-Ayyane, Kennedy Ofong Ubenga, Hamza Maimon and I decided to create an association to promote and help players and coaches from Africa to be successful in our amazing sport. In general, African players standout for their physical strength and pace, along with their desire to compete.  Due to this pool of talent, there is an increasing presence of African or native players of African descent in the European futsal leagues. An example of these players in futsal are:
Spain
Hamza Maimon and Rahali Mohammed (Clubs – Palma Futsal club & Peñíscola FS, Nationality – Moroccan)
Renato Lopes Furtado and Helder Goncalves Semedo (Clubs – Burela FS & O Parrulo Ferrol FS, Nationality – Cape Verdean)
Kennedy Ofong Ubenga ( Club – CD Legané, Nationality – Spanish but his place of birth is Malabo (Equatorial Guinea) and;
Angel Bingyoba Vuiti (Club – Jaén Paraíso Interior, Nationality – Spanish)
France
Soufiane Elmesrar (Club – ACCS Futsal, Nationality – Moroccan)
Nilton Tavares de Pina "Nito" (Club – Toulon Élite, Nationality – Cape Verdean)
Pupa ( Club – Sporting Paris Futsal, Nationality – Portuguese)
Bilal Bakkali (Club – ACCS Futsal, Nationality – Moroccan)
Portugal
Baby and Mamadú Ture (Sporting de Portugal, Nationality – Guinea-Bissauan)
Italy
Anás El-Ayyane (Club – Cybertel Aniene, Nationality – Moroccan)
Jhons (Club – Pesaro, Nationality – Moroccan)
Javi Roni (Club – Cybertel Aniene , Nationality – Equatorial Guinean), Carlos Houenou (Club – Pescara, Nationality – Beninese, country Benin)
Russia
Egas dos Santos (Club -Fc Novaya Generatsiya, Nationality – Angolan)
Looking ahead to the world cup, the players I am looking forward to seeing perform out of the examples given in this article are Bakkali and Elmesrar.
Already they have a lot of experience and quality, but I think they have promising futures as well. Both players currently play at one of Europe's most important clubs in France, ACCS Futsal Club.  In their team, they train and compete with players such as the best player in the world, Ricardinho, and Carlos Ortiz, captain of the Spanish team. Though these star players came to ACCS at a cost, the value they bring to the group of players as a whole, in my opinion, you cannot put a value on. The young players should savour every moment, and I hope they understand how lucky they are to watch at close quarters the technical qualities of these players. Especially, having the opportunity to learn the tactical side of the game under the guidance of the club's new coach, recruited last summer, Jesus Velasco, who has been nominated as the best coach in the world, five times.
Further to these examples of talent, I would recommend novices and futsal fans to watch out for players such as Magno Filipe for Angola, he is a skilful player, with a great one on one ability, though he still has work to do on his defensive skills, his growth potential could be spectacular.
Currently, he plays for RNT de Luanda in Angola, but I have no doubt after this world cup, if he shows what he is capable of, and continues to work hard then we will see him in Europe soon.
Another player I am excited to watch is an Egyptian player who plays for Al-Qadsiah in the first division in Saudi Arabia called Khaled Abdullah, though his nickname is Khaled Maradona due to idolising the legendary soccer player. Khaled is a goal scorer with a lot of experience, and the most important player in the Egyptian team.
For Morocco, look out for Soufiane Borite, who in my opinion is a complete player because of his tactical understanding of the game, and he is a great leader of his team.
In Africa, futsal is more established in Morocco and Angola, and I would say Morocco today is at the level of many European teams, but they, as of yet, still have to demonstrate this when it matters, but hopefully that will be the case at the next World Cup.  The Moroccan team will face Argentina and Spain in the coming months as part of their preparation for the world cup, well done to the association for securing these opportunities, there is no better way to test yourself than against the best. The squad has great players with experience, and they will surely take a lot away from these matches to help their performance at the competition. Angola has a dynamic and talented group of players, and I am sure they will be one of the sensations of the next World Cup, and will progress past the group stages.
As you can see, due to the talent examples alone in this article, which is only a drop in the water compared to the vast amount of talent out there from Africa, known and unknown, therefore, we felt it was important to start the FAPCA.  Our main objective is to help all African players and coaches, and advise them throughout their professional career at all levels, aiding them to get entry into the European, South American or Asian Futsal markets. For coaches, who are interested to come to Europe for educational purposes as well, in order to observe experienced coaches in the top leagues, we can also assist you with this. Another important point of FAPCA is promoting Futsal among all CAF Member Federations, and CAF itself. Encouraging them to establish new national and international quality competitions (CAF Futsal Champions League), and above all, to improve their futsal qualifications for coaches and referees as education is paramount. However, CAF can make competitions, but in the end, it is down to the clubs to rise to the challenge of developing their structures so they can continue to improve and aim for professionalism. We have played for some of the best clubs and best leagues in Europe, and we can assist with this, by providing our knowledge concerning how futsal is promoted and developed in various nations in Europe and across the world.
In Africa, we want to help provide continuity to the projects being developed, South Africa has great potential and little by little its structures in futsal are growing.  Cape Verde has great players, the problem is infrastructure, this is the same for Zambia, but slowly they too have people trying to drive the development and awareness of the sport. I have heard about futsal activity in Zimbabwe, and a lot of hard work is going on to develop our sport in Uganda through the Futsal Association of Uganda. All the time I hear the voices of futsal enthusiasts growing louder on the continent and this is fantastic, which is why we want to support you and futsal's growth.
Our goals/ ambitions for African Futsal are:
To develop the Futsal Africa Project, whose main points are:
Advise on Futsal education for Coaches and Referees
Development and Promotion of Women's Futsal
International Futsal Promotion Events (Legends Exhibition Matches, U20 National Teams, Champions League Clubs, etc)
Support an African nation's world cup bid to win a FIFA Futsal World Cup Africa 2024
Advise African National FA's to implement a Futsal Strategic Plan in their countries
Advise on the construction of Sports Infrastructures (Sports Halls and Futsal outdoor courts)
Distribute Futsal equipment and accessories
At this time, we are working on a website for FAPCA, however, you can contact us via our social media channels on:
Please do not hesitate to reach out to us, we are here to discuss ideas, possibilities, make connections, share knowledge, and work in the interest of developing futsal in Africa. We also want to represent talented players and coaches, to make the dreams of those aiming to play or coach professionally come true. If you are good enough then we can help you!
You can read more articles about global futsal by going to the top navigation bar or click here
If you like this article and would like to keep updated on Futsal news, developments, etc then you can now follow Futsal Focus via Google News by following our page which will send you an alert as soon as we publish an article so please click here and follow us on Google.
You can also keep updated on Futsal news, developments, etc then please submit your email below in the Subscribe to Futsal Focus option.
Follow Futsal Focus by clicking on Facebook, Twitter, or Instagram or on the social media buttons on the website.