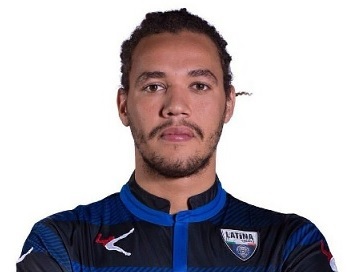 Estimated reading time:6 minutes, 50 seconds
"It would be fantastic if Uganda had a national futsal team, I would be honoured to represent my country on the international stage. I may live in Italy but I have never forgotten my roots. I would also be proud to help my country develop futsal in any way I possibly can. " Enrico Rosati
Futsal in Kampala, Uganda is growing in popularity through the efforts of the Futsal Association Uganda. When participation, interest, and love for a sport grow so does the hunger to succeed in it, along with the hopes and dreams of players, and coaches to compete at the highest level possible. Futsal is still amateur in Uganda and the country has yet to launch a national futsal team, however, the players have a role model that they can look up to, a player from home who has played at the highest level in Italian Futsal, the Serie A, former Latina Calcio a5 player, Enrico Rosati.
Futsal Focus reached out to Enrico to learn more about him and how he ended up in Italy playing futsal at the highest level.
Enrico, can you please tell us about yourself and why you choose to pursue a professional career in futsal?
I was born in Kampala, Uganda on January ‪12, 1991, my mother is Ugandan but my father was Italian who unfortunately passed away when I was seven years old.
At the age of nine, my family made the decision to immigrate to Latina, Italy and when I arrived playing sports is always an easy way to make friends so, like most kids, I started off playing football at a small club in Latina. At the age of sixteen, a family friend introduced me to futsal, and this is where my story with futsal starts.
When I first put my feet on the court, most of my teammates around me had been playing futsal for much longer than I had. There was a transition period, of course, to get up to speed with everyone else and it was tough at first but I listened to my coaches and worked hard.
People say it's easier to go from futsal to football than it is to go the other way and looking back now, I would have to agree with them. However, for anyone reading this that might be considering to move from football to futsal, don't let that comment put you off, definitely go for it, you won't regret it.
Eventually for me, however, everything clicked into place but don't get me wrong, I am still a student of the game and you are always learning when it comes to futsal.
Once I understood the game, I fell in love with it; the feeling was truly like "where have you been all my life?? Haha, and I have never looked back. I am futsal player and proud to be.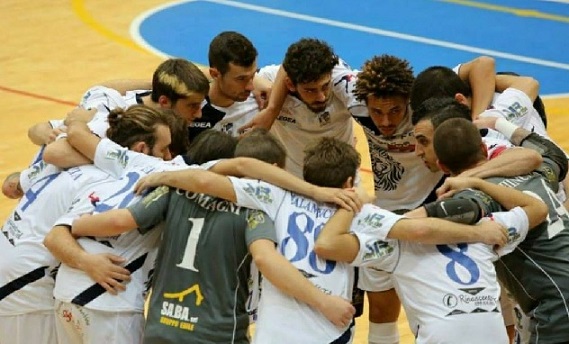 What has your career path been like so far, have you always been with Latina rising up through their academy or have you had to play your way for different teams before making it to the Serie A wth Latina?
My next step in futsal came quickly and I began playing in the youth team for Latina Calcio a 5, their first team was playing in the Serie B at the time and the manager would ask me to join in their training sessions.
During my second year at the club, I achieved a target that I had set myself and that was to become a full-time player in their first team. After 7 years at Latina, I won the Serie B and Serie A2 and played 3 years in Italy's highest division, Serie A. However, a tough decision came in my career and I decided to change teams, making my way to Florence to play for Prato but as what happens in any sport, I transferred to another club which brought me to Rome with Ostia then I moved to Cisterna.
What are your goals, do you want to continue playing in Italy or do you have dreams of playing abroad?
At the moment, I am deciding what move is best for me and considering my options before deciding on my next team but I am also open to playing abroad. Players should always have personal goals and set out to challenge themselves.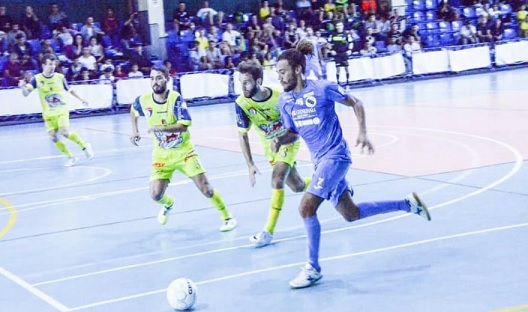 In Italy, I feel I have proved to myself that I can compete at the highest level therefore, should the opportunity arise it would be great to challenge myself in another country. If not, I am still happy to compete in Italy as I have goals I can achieve here as well.
Should Uganda have an international futsal team, would you be interested to play for them and if you were invited would you go to Uganda to share your knowledge of futsal with coaches and players there?
Like every little kid, my dream is to play in a World Cup but my main aim is to do my best for me and my family. I am always looking for ways to improve as a player and now I want to improve my profile and visibility within the sport so it can aid my goals to play at the highest level possible again.
I am happy that futsal has finally been introduced in Uganda. It must be exciting to be at the start of this process knowing every day you are making history and inspiring others to get involved.
All I can say to the Ugandan athletes/ futsal players is that dreams do come true, but in all honesty, it comes down to how much you want it. Put the effort in, trust in yourself and network!
In this world, it's not just about what you can do but who you know, therefore make time to build relationships and show what you can do on the court. Should you get the opportunity to play in international tournaments then while you are there speak with the coaches and players, show your desire to progress and hopefully, your efforts will result in progress and be fruitful for you.
It would be fantastic if Uganda had a national futsal team, I would be honored to represent my country on the international stage. I may live in Italy but I have never forgotten my roots.
I would also be proud to help my country develop futsal in any way I possibly can. Currently, I am speaking with Futsal Association Uganda about this potential opportunity.
Futsal Focus contacted Futsal Association Uganda Chairman Jjunju Hamzah to find out what he thought about connecting with Enrico.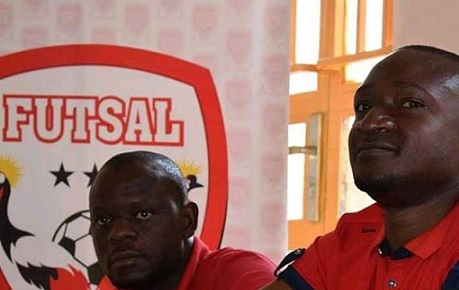 "Enrico can do a lot for the growth of Futsal in Uganda with his knowledge of the game.  As a player, he can help in guiding our local coaches and players and educate them about the modern trends of the game especially technically as we build the sport to greater heights."
"His success in Italy and his ambition to continue his own growth can inspire players here to take up the game professionally and play abroad so he is a role model for these players. As the Chairman of Futsal Association Uganda, we are already in touch with Enrico to work out potential prospects on how best he can help futsal development/ the futsal movement blossom here in Uganda."
Here is an example of futsal currently in Uganda, the country is in its development infancy and don't have many purpose built futsal courts so use what they can.
You can follow Enrico on Instagram at @enrico_rosati
If you like the information provided, you can read more articles about domestic futsal by going to the top bar navigation or click here
If you like this article and would like to keep updated on Futsal news, developments etc then please submit your email below in the Newsletter section or by clicking on the Subscribe to Futsal Focus option on the header.
Follow Futsal Focus by clicking on Facebook, Twitter or Instagram or on the social media buttons on the right sidebar.