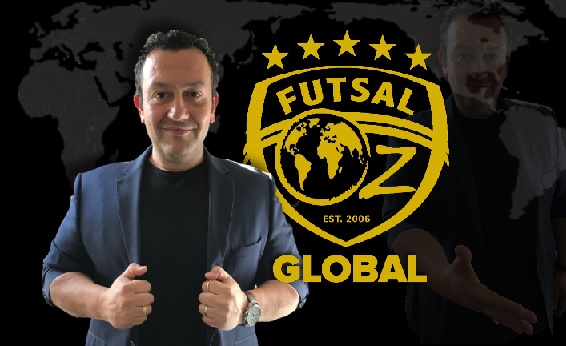 Estimated reading time:4 minutes, 55 seconds
"I now can clearly visualise Futsal Oz centres all over the globe from Tokyo to Hollywood. It just sounds right and I have an amazing feeling sharing this with many people, who for the first time will have a stake in the wonderful world of Futsal Oz."
Have you dreamt of having your own Futsal facility to provide your community with the opportunity to play while developing your own business? Well, the opportunity to have your very own Futsal Oz Centre will soon become a reality for many Australians and beyond.
The company officially announced a significant investment to the tune of one million Australian dollars going into franchising and systemizing the Futsal Oz and Series Futsal Brands. Futsal Focus spoke with the company founder and CEO Peter Parthimos about this development and we're the significant investment came from:
"The million dollars plus Investment into cutting edge software and a global franchise system is and will continue to come from three sources. 1. Directors funds (my personal investment) 2. Customer-funded & 3. Company savings… We have successfully developed Futsal Oz here in Melbourne and due to that success we know we can take that knowledge and make it a success elsewhere and assist our franchisees to develop successful Futsal facilities for their communities."
With over 13 years of experience, Futsal Oz is opening its doors to a franchise model, making the Futsal Oz customer experience available to the world.
"Our focus is on the customer experience, impacting lives in positive ways whilst creating a modern sporting landscape which will redefine the business in sport as you know it. All the more, while bringing the world together no matter how far away we are."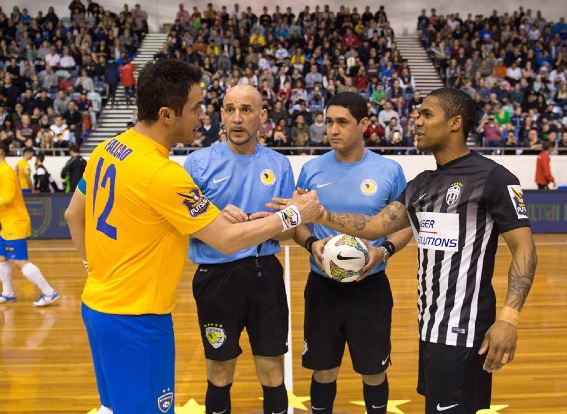 "We currently have three purpose built Futsal centres locations in Melbourne Australia… We are the biggest Futsal Company in the world and we intend to bring the simple, logical and repeatable system to the world and available for everyone to enjoy. We are using our current set up to improve and systemize our franchise, making owning your very own Futsal centre a reality for thousands of business people around the world."
"We have had fantastic interest from all Continents and especially from Europe. Germany, Spain, UK, Italy, France, Croatia, and Greece just to mention a few. Parties from the USA, especially California are looking at our model very seriously. From Asia, we have some very interested business people with Japan, Vietnam leading the way. Our biggest surprise has come from India with three different parties keen to start talks asap."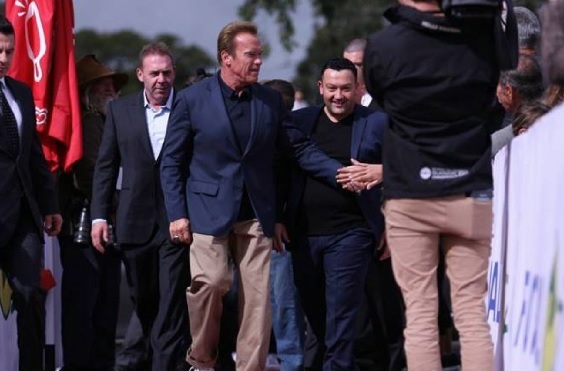 "In the next 24 to 36 months we will roll out centres all over Australia concentrating on the main City States. During this period international master franchisees will have been established and well into their venture of controlling and successfully running their region.."
"We are creating a complex franchise operational software system that will link hundreds of our franchises around the world. In fact, work began in February 2018, and the first stage is now nearing completion ready for testing. Our plan is to grow the game through the growth of the Futsal Oz brand, making it available to everyone to enjoy. With exciting times ahead for the world Futsal, it also means our previous model needs to be restructured."
Taking their offer further Futsal Oz is making the Series Futsal Conferences a part of their franchise licensing system and will be administered by the Master Franchise in each specific State and Territory once allocated in the next twenty-four to thirty-six months.
This also means Series Futsal Australia (SFA) Finals will no longer continue as you know it. A new format will be launched in 2020 running over twenty-one weeks with eight Professional Club licenses made available for acquisition.
"With the wheels in motion, we estimate that within thirty-six months we will have set up the region boundaries across Australia and established Master Franchises who will control their region. We envisage handing out ten golden tickets which would represent each region's control."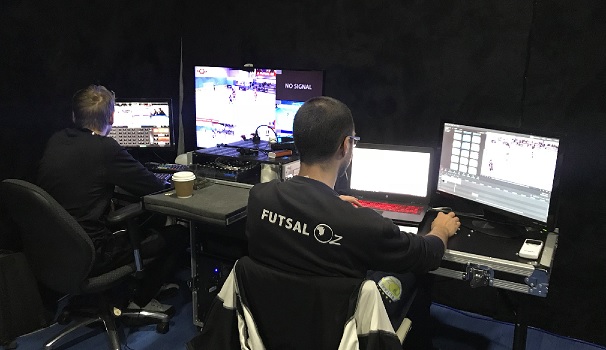 Although this signals the end of the current system of Series Futsal conferences, it marks the beginning of something special, a next step in the sports development and increasing its participation and the sports commercial offering. The company founder and CEO Peter Parthimos said,
"Having purposely delayed the process of franchising for years, I now can clearly visualize Futsal Oz centres all over the globe from Tokyo to Hollywood. It just sounds right and I have an amazing feeling sharing this with many people, who for the first time will have a stake in the wonderful world of Futsal Oz. We are the first in putting together such an amazing package that will deliver so much value, we want to over deliver and ensure Futsal Oz owners allow the culture to happen whilst benefiting financially with fantastic returns on investment."
"We believe we have given all our partners and interstate conferences as much support, confidence and free advice as we possibly could up to this point. We would like to wish everyone we supported thus far, the very best of luck and thank them all for their efforts and wish them every success."
If you like the information provided, you can read more articles about global futsal by going to the top bar navigation or click here
If you like this article and would like to keep updated on Futsal news, developments etc then please submit your email below in the Newsletter section or by clicking on the Subscribe to Futsal Focus option on the header.
Follow Futsal Focus by clicking on Facebook, Twitter or Instagram or on the social media buttons on the right sidebar.