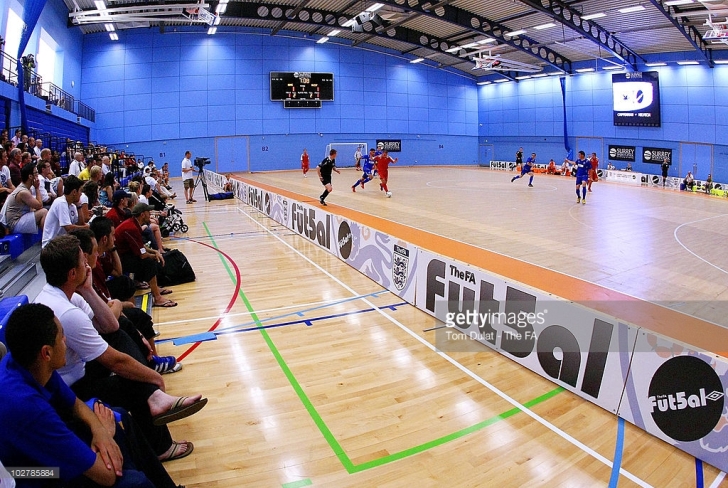 Estimated reading time:2 minutes, 55 seconds
One of the most competitive seasons in the FA National Futsal League history ended with Oxford City Lions winning both the league and cup and will represent England in the UEFA Futsal Cup. The club will face hosts FC Camp, ASA Tel-Aviv from Israel, and FC Feniks from Kosovo in Group H. Genesis Futsal Club with the youngest squad in the league made it to both League and Cup final stages plus Cambridge United FC Futsal won promotion to the FA National Futsal Super League North after defeating the University of York in the final.
Now, the new season will kick off with new additions to League such as Tranmere Rovers FC Futsal who start their season against FS Derby FC in the Northern League. Tranmere is a part of the professional football club and they recently appointed England's first UEFA A Licensed coach, Damon Shaw who spent the last three years coaching in Barcelona. It will be interesting to see how his new recruits from this weekend trials perform in the League. Former Manchester United and Cambridge United Football Club professional Luke Chadwick will get his first taste of Super League Futsal for Cambridge when their season start begins against Loughborough Futsal Club. Newly promoted Durham Futsal Club will kick their season off in the second division against Manchester Futsal Club Academy which is an interesting development for the Super League team, this will help Manchester develop players for their first team, could this potentially see the other clubs follow suit for next season, we wait and see.
Newly formed division named Division 2 Midlands/West has a new club to its structure called FOF Melksham Futsal formed by England futsal internationals Luke Ballinger and Ian Parkes, their aims are to bring the thrills of the small-sided game to the local area of Wilshire. Luke is closing in on his 100th cap for his country, entered the Melksham FOF Futsal side, who will be affiliated to the Future of Football Academy, of which Ballinger is co-director. The club start their history against Kettering Futsal Club. Also aiming to make an impact is another Birmingham club who have entered the league which makes it three Futsal clubs representing the city, called Atletico Birmingham Futsal Club who kick off their season with against the University of Gloucestershire Futsal Club.
Chiswick Futsal Club was formed only a year ago but due to a great season in the London Futsal League they wanted to challenge themselves at the highest level and will face a tough match against experienced Futsal club FC Enfield. ProFutsal London will start their first season in the national league against Braintree Futsal Club in what will be a challenging match for the promoted club. Bristol City FC Futsal are now competing in the top division and in England's toughest league, the FA National Futsal Super League South, they will battle it out for their first three points against Genesis Futsal Club.
To see the rest of the League fixtures click on this link 
If you like the information provided, you can read more articles about domestic futsal by going to the top bar navigation or click here
If you like this article and would like to keep updated on Futsal news, developments etc then please submit your email below in the Newsletter section or by clicking on the Subscribe to Futsal Focus option on the header.
Follow Futsal Focus by clicking on Facebook, Twitter or Instagram or on the social media buttons on the right sidebar.