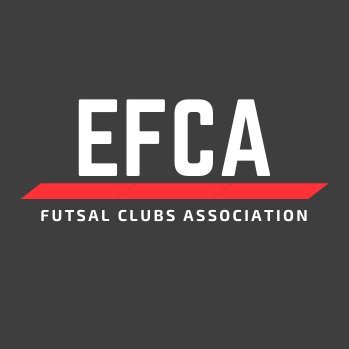 Estimated reading time:7 minutes, 17 seconds
Since the English FA announced it was ending its support for futsal development as a sport in its own right, the backlash has been significant. The FA obviously didn't expect the futsal programme to get the attention and support it has especially for a sport that is still relatively unknown to the majority of the English public.
There has also been an interesting change in attitude and perspective on how futsal should be promoted and developed. Previously, the FA had a lot of support among the futsal community and any criticism of their strategy to promote futsal as a development tool for football would have been defended as a means to attract people to the sport. However, the realization that promoting the sport as a development tool for football affects how the sport is perceived and respected is starting to grow as a negative position. Of course, Futsal enthusiasts recognize that it does help football players but that is not the sport's purpose, it is a sport and an opportunity in its own right first and foremost. Doug Reed talks about this in a recent interview on Keith Tozer's World of Futsal podcast. You can listen to Doug Reed speaking with Keith below:
Some enthusiasts are going even further by questioning the FA's position when it comes to controlling the development of the sport in England, arguing that there should be a futsal association affiliated to the FA but independent to promote and develop the game. The National Futsal League (NFL) supports this opinion and submitted a letter to the Department for Digital, Culture, Media, and Sport (DCMS) to consider concerning the question "For better grassroots #futsal, what actions can the government take & what needs to change in FA governance? Below, is the post by the NFL showing the letter they submitted:
View this post on Instagram
The league has been joined by more voices across the community submitting their thoughts and opinions. Here is an example below  showing the heartbreak of a young player called Jayden who had hoped to one day represent England in futsal:
Anyone can submit evidence @DCMS Inquiry into Sport in Communities. With questions around governance & supporting grassroots it is very relevant to futsal. Thanks @FutsalTune for providing me with 2 case studies to supplement my evidence. #FutsalForAll https://t.co/jnJh8ODZNb pic.twitter.com/MGVW9KLOBE

— Doug Reed (@DougReedFutsal) November 15, 2020
Doug has discussed the issue with various British press, the latest being The Sun,
This story about @fa treatment of #futsal as a sport and the @England Men's Senior Futsal Team players is not going away. Yesterday in The Sun and there will continue to be more. #FutsalForAll pic.twitter.com/gphE7nkQSa

— Doug Reed (@DougReedFutsal) November 16, 2020
Going forward
Should an organization separate from the FA be given the go-ahead to exist, would it face the same challenges in the future that we are seeing in Spain and Brazil. In these countries, the FAs are now stepping in, to take more control of the development of futsal and its governance at the professional level. In Spain, there are many who didn't want the RFEF to take control of the top divisions of futsal from the LNFS, whereas in Brazil legendary futsal player Falcao fully supports the CBF taking over futsal from the CBFS. Therefore, would political tensions continue in the future once futsal is more established, would we see the FA trying to reassert its position within the sport and try to take over from the futsal association?
A recent positive development, however, is the development of the English Futsal Clubs Association. We congratulate those who were the brainchild of this next step, and to the clubs who are supporting it. Hopefully, it will be a successful collaboration. The association launched their own website at https://www.efca.co.uk/
The English Futsal Club Association went public with this development when they issued the following statement:
"We are delighted to announce the formation of a new English Futsal Club Association (EFCA) to represent all futsal clubs in England and to support the development of futsal throughout our community.
This initiative has been supported by more than 20 futsal clubs already and new futsal clubs are welcome to join as we seek to expand the membership and increase our voice in the futsal community.
As futsal in England has continued to develop in recent years, many of the top clubs have increased their dialogue and shared ideas on developing players, coaching, and clubs. All of the clubs enjoyed the historic support of The FA as our National Governing Body (NGB) and the publication in September 2018 of The FA's Strategy 2018-2024 – Fast Forward with Futsal – brought confidence and excitement to our community.
In 2019, we saw the launch by The FA of the new National Futsal Series which was welcomed by many clubs but also created some rivalry with the previous top tier competition, the National Futsal League.
In 2020, the COVID Pandemic has sadly affected many aspects of our indoor sport and we also suffered from significant funding cuts by The FA to both the England National Futsal Teams as well as grassroots futsal
Notwithstanding the uncertainties that currently face our National Governing Body and the key league operators, it is important to stress that our new Clubs Association is not seeking to replace or replicate the functions of either our NGB or our leagues – on the contrary, we will work to support all parties in the future planning to ensure that all clubs and players can benefit from strategic decisions that are made regarding funding, structure, and the operation of futsal in England.
We have already started the work to define our key objectives for the EFCA, which are likely to cover the following aspects which are important to all clubs:
Club development – ensuring that Clubs can learn from each other on best practice growth plans and actions
Coaching education – helping coaches to share knowledge and develop their skills in what is still relatively 'young' sport in England
Player pathway – helping clubs develop pathways for their players from ages 8-18 and beyond, including at an international level where available
Competitions – working with and encouraging competition organizers – leagues and cups -to ensure the best structure and formats for clubs and teams
Governance – working with The FA as our NGB as it further develops its funding and approach to governing futsal in England
All of these objectives will be further refined in consultation with our members and more objectives may be added. In order to create some initial coordination and momentum, we have to establish a small interim-committee with representatives from 3 clubs – York Futsal (Junior Roberti), Manchester FC (Simon Wright), and London Escola FC (Rodrigo Sousa).
We fully expect to expand the interim-committee in the near future and in due course elections will be held for a permanent committee drawn from our membership.
In the meantime, we have asked Mark Pacitti to help us as interim chairman with the structure and initial organization of EFCA. Mark is also non-executive chairman of London Escolla but will be providing independent support for our interim committee.
We hope that all of our English Futsal community – players, coaches, clubs, competition organizers, and regulators – will welcome this initiative by our clubs and we look forward to EFCA playing its part in the further development of the sport we all love"
Futsal Focus thinks that this is a great development for amateur clubs to share information on how to build and improve on all aspects of their business administration, academy development, and more. Yes, these clubs are rivals on the court but this should not be the case of the court. We need clubs to survive, prosper and deliver for their communities and Futsal Focus sincerely wishes the clubs success in their efforts to work together and aid each other and we encourage clubs who have yet to get involved to do so.
You can read more articles about domestic futsal by going to the top navigation bar or click here
If you like this article and would like to keep updated on Futsal news, developments, etc then you can now follow Futsal Focus via Google News by following our page which will send you an alert as soon as we publish an article so please click here and follow us on Google.
You can also keep updated on Futsal news, developments, etc then please submit your email below in the Subscribe to Futsal Focus option.
Follow Futsal Focus by clicking on Facebook, Twitter, or Instagram, or on the social media buttons on the website.