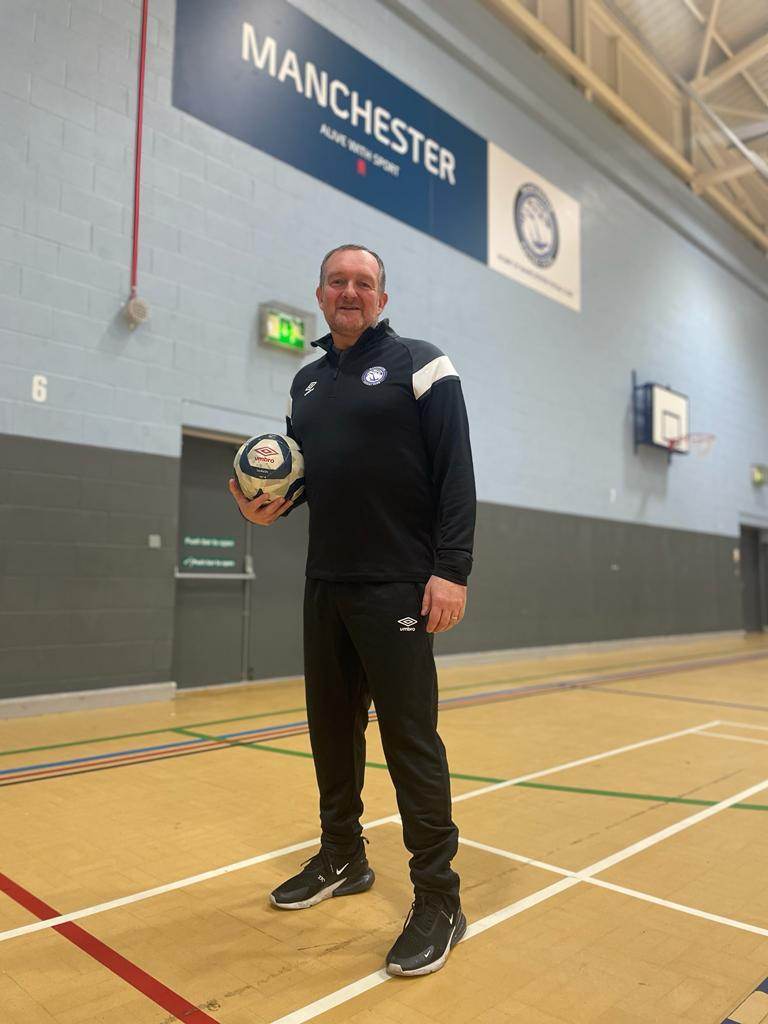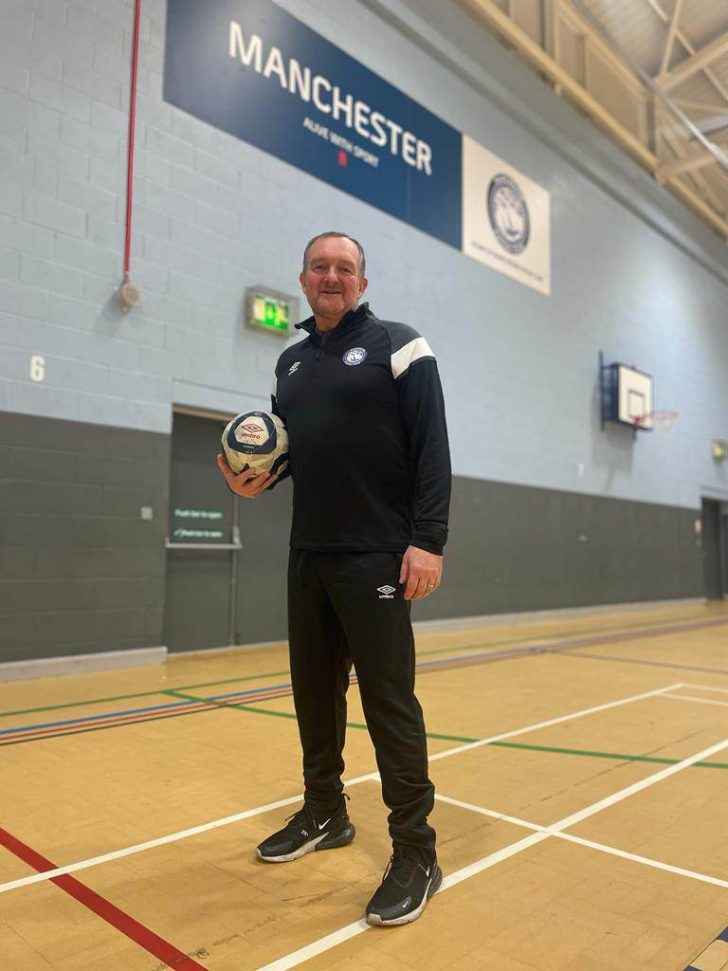 Estimated reading time:12 minutes, 30 seconds
For over 10 years, Neil Lucas has been an active vocal advocate for the importance of futsal as a sport and opportunity, as well as a development tool opportunity for football players.
Neil Lucas has been using futsal since 2004 but it was a trip to FC Barcelona which influenced his use of futsal and the direction, he would take for developing futsal-specific players and footballers. Returning to the U.K., he has been a vocal advocate ever since. He launched Salas Soccer Schools & Futsal Club, and within 2 years Neil was coaching over 250 children a week, in weekly classes, as well as working in seven primary schools and six nurseries, coaching futsal to 1100 school children in Oldham and Tameside. In 2017, he began working for the FA as a futsal tutor, delivering Futsal Coach Education Courses and mentoring coaches in CPD and FA Coach development. In addition to joining the Manchester United FC Foundation as their Women's Regional Talent Coach (RTC) for futsal. At the Foundation, he plans and delivers a weekly Futsal session programme and monthly games for the RTC U10s, U13s, U14s and 16s as a development tool to complement their separate weekly football programme. The sessions are purely Futsal for Futsal use, with the vision of creating highly skilled and talented players for the future of the game. In 2018, he joined FA National Futsal Series Tier 1 club, Bolton Futsal, starting firstly with their development team then he was promoted to the first team for the 2019-20 season, finishing fourth in the league with a squad that had an average age of 21. Before the start of the 2022-23 season, Neil decided to step away from his role at Bolton for personal reasons, but he was recently announced as Manchester Futsal Club's Women's Head Coach.
(Main picture source: Manchester Futsal Club)
Women's Futsal, this year, got the news it has been waiting for, for decades, a FIFA Women's Futsal World Cup has been confirmed by FIFA. Furthermore, another anticipated announcement was made by the FA who confirmed, last year, its plans via the Guardian to launch a women's U19 national futsal team. We got in contact with Neil to discuss his views on futsal, his thoughts on how the game has developed for the women's game in England, his experience in the sport for men and women and how he plans to use his experience to improve and develop the women's team at Manchester Futsal Club. Simon Wright, the club's co-founder, and CEO also gave us his views on why he and his colleagues decided to appoint Neil and on the future of women's futsal in England.
FF: Neil, congratulations on your new role at Manchester Futsal Club. Before, we learn more about this new project, for readers, reading about you for the first time, can you tell us more information about your first introduction to futsal, what did you see that convinced that this sport was the future of player development in England?
NL: I first came across Futsal around 2004 when I was researching the best ways to coach young players. I had a 2-year-old son (Oscar)at the time, and I wanted to give my son the best start in the game. I came across Simon Clifford's Brazilian Soccer Schools (BSS) & Socatots I saw he used techniques from Futebol de Salao (Futsal) to develop children. Although the sessions were not "pure Futsal" the concept of the smaller heavier ball got me thinking & within 5 years I had given up my Job as an engineer at the Daily Mirror and had taken on a BSS & Socatots Franchise, the rest is history.
FF: How was it for you in those early days developing Salas Soccer Schools & Futsal Club to get to where you were in 2015 coaching over 250 kids a week through your own business? How has it developed further, how many kids and schools are you working with now, and what successes and failures have you had? I ask this as it may help other coaches interested to replicate what you have done with this project.
NL: I started the Sala Soccer Schools and our Pre-School-Little Strikers programme in 2012. I visited the Joan Gamper Complex (FC Barcelona's Football and Futsal Academy) in September 2012. This helped me with ideas to write a new coaching syllabus for our Sala Soccer and Little Strikers pre-school programme which became more game focussed, the sessions were more Futsal for Futsal orientated which gave us something unique compared with the other more football-based providers. When we started as a Futsal provider back then there was a lot of opposition as people did not understand what we were trying to achieve. Many competitors thought it was just football coaching with a smaller, heavier ball. Some said it was just a gimmick. Then the competition started using them too and saying it was futsal as they noticed how quickly we were growing and how many kids from Sala were getting contracts at pro clubs at u9s, 10s & 11s. Then within a year, Futsal providers were popping up everywhere, but mostly for the wrong reasons.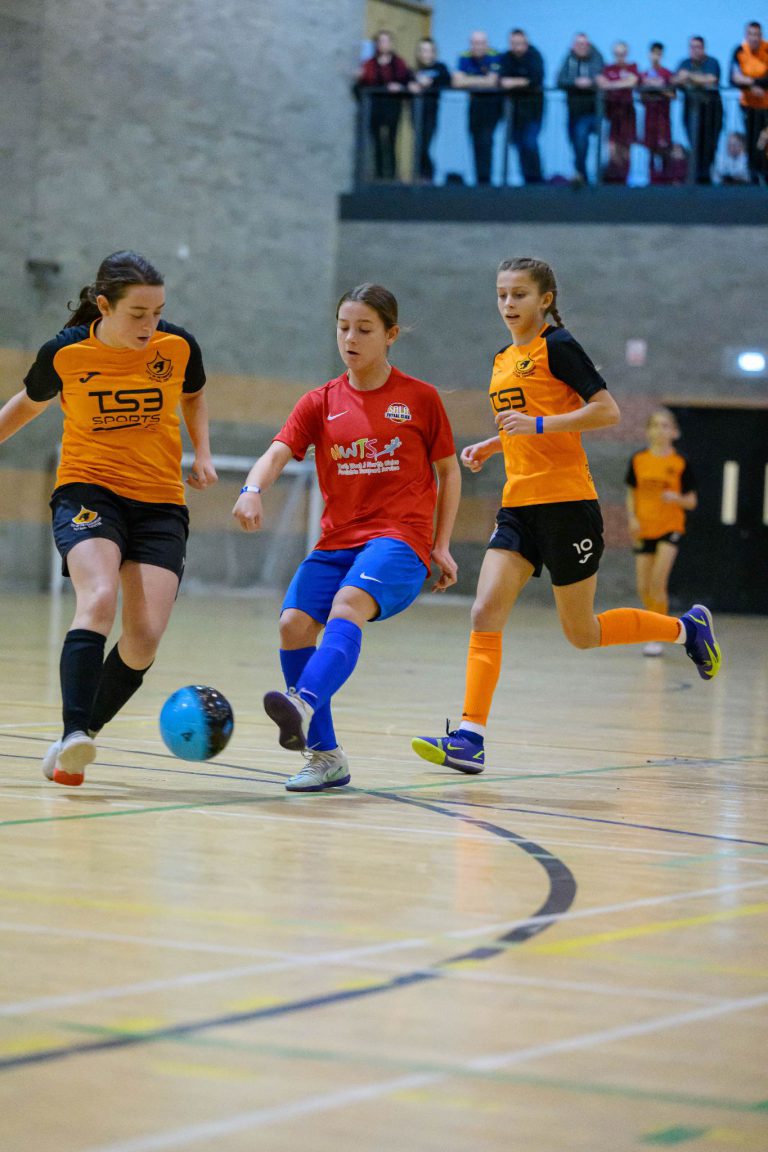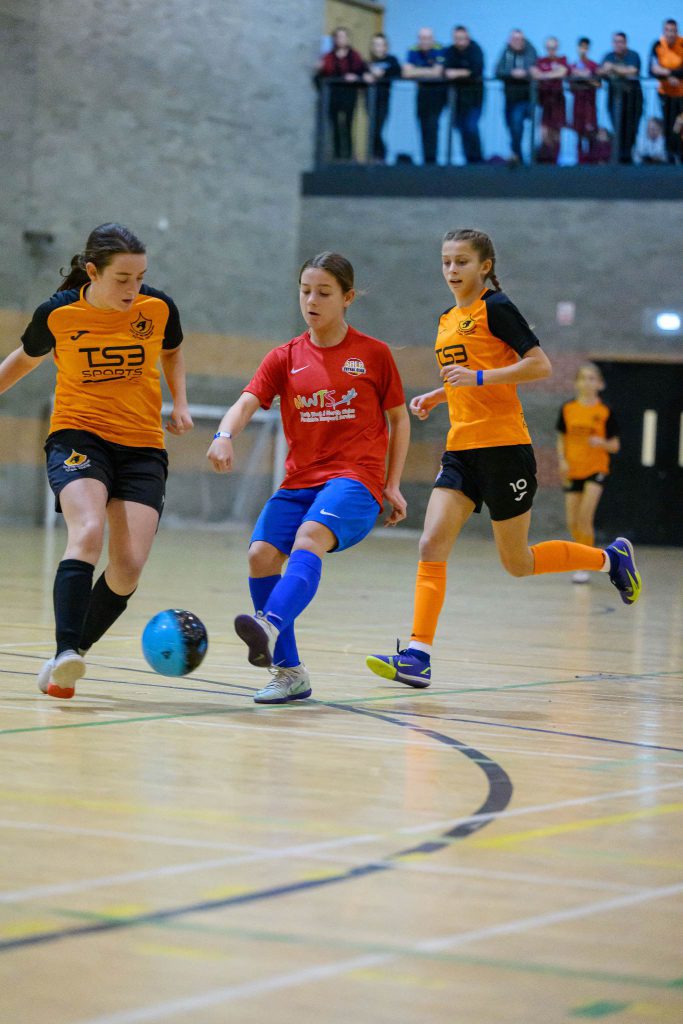 Schools started to buy into our coaching philosophy where every child has a ball at their feet for the first 20 minutes of every session. Schools could see that the smaller heavier ball mixed with our all-inclusive sessions indoors or on a netball court and with lots of time on the balls, their pupils were getting a real sense of achievement.
I would say the biggest challenge is keeping your staff. When your coaches see how big you can grow, they then want some of the success and leave, start up their own sessions and then they are your competition. However, years later we are still going strong, as with any business our strategies change in line with customer demands and the current climate.
FF: Has your work at Manchester United's Foundation been noticed by the academy for boys and girls at the club and what is Manchester United's view of the sport?
I really do not know what the boys Academy think as no one has ever contacted me.  In the girl's academy, 50% of their training at u10s and 11s is Futsal. For the u13s, 14s and 16s a third of their training sessions are Futsal, plus the 13s,14s and 16s play Futsal games against local boy's teams once a month. The clubs' girls RTC is there to create footballers, however, they recognise the benefits Futsal has in developing their players and due to this, they are in their 6th season of delivering this.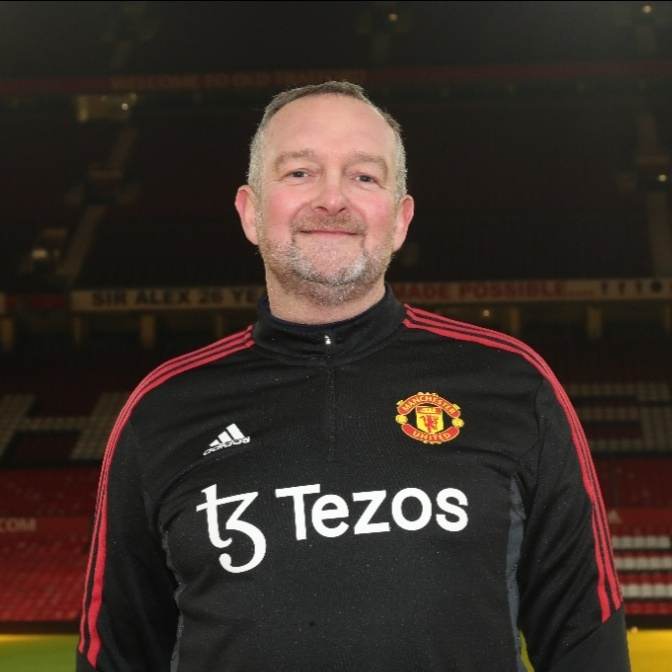 FF: How do you feel about the English futsal development rollercoaster ride for Men's and Women's sport for the past 15 years?
NL: The game has grown steadily in the past 10 years. We now have players at 18 years old who have grown up playing futsal from age five or six. The current England u19s men's team is a testament to that compared to maybe 5 years ago. And although there has been a break over the past few years the Futsal community and clubs like Manchester Futsal Club have had to soldier on and support those players who had their international careers stopped, these have been the ups and downs. The Fast Forward with Futsal strategy from 2018 which promised an England Women's team, and to completely grow the game was one of the biggest disappointments when it was scrapped in 2020 due to a lack of money. Though it was the same year that the FA found money for an England E-Sports team, so we have been up against it for a while, but hopefully, it's staying on that upward climb.
At Sala we have been very successful in producing players that are now playing in the NFS at tier 1 and 2 plus Footballers who are playing professionally in the Football league. We are always watching out for our ex-Sala players and have quite a few at the u18/19/20 level with premier league clubs currently, so watch this space for the next breakthrough.
FF: From your experience involved in senior futsal development at Bolton Futsal Club, can you give us your view of the way the women's game has developed in England, what excites you and what do you feel needs developed further?
NL: I always felt the women's game was about to really boom and I still do. Again, there are players I have personally coached that now play in the women's NFS or have done in the past few years. We now have girls at 16 who have grown up playing futsal, we have not always had that, so this pushes up the standard right away. I still think we have a way to go in recruiting players because the talent is out there, we just need to sell the idea better.  I am very excited about the women's game growing and this is where I think maybe a dual pathway needs to be established for girls to play both futsal and football growing up, where they can then choose a pathway (or maybe do both) as they step into the adult game. I feel this is a very exciting time for the women's game to really grow, but the FA need to play their part too.
FF: The FA recently announced plans to launch a women's u19 futsal team via the Guardian, and you have worked for the organization as an FA Futsal Tutor and mentor, what is your view on the FA's relationship with the sport?
NL:  The people I have worked with at the ground level are completely committed to the game and have a real desire and passion the grow the sport. They love futsal, are very knowledgeable and have a great relationship with the sport.  Like any organisation these fantastic people trying to grow the game are not always the decision-makers and that is the challenge they face. However, the announcement has been made and I give these people on the ground level the credit for this, so we need to keep moving forward and get on board with the FA. We need everyone pulling together to get this women's team started and I am confident this will be a great success. It's something I am very excited about and cannot come soon enough. This has come, because of those coaches at the FA not giving up on the dream.
FF: Now that FIFA has announced plans for a women's world cup, what do you hope this development will do for women's futsal in England?
NL:  With an England team and a World Cup, this is already enthusing the girls I work with at both Man Utd and Sala. It's another opportunity to represent your country and with the recent success of the women's football team, it's every footballing girl's dream to play for England.  This also opens up futsal to the majority of girls who won't go on to play football in the WSL. Only the smallest percentage of girls go on to play for Manchester United or other WSL teams. Now that Futsal will soon have an England women's team, this I hope will open up the opportunity of seeing more women choose Futsal with the chance to play for England.
FF: Angola Men's Head Coach Marcos Antunes believes it will be women's football who help drive the development of futsal forward, believing they will be more open to its benefits to football and as an alternative career for those more suited to the sport. What do you think about this?
NL: I agree 100% and with the pull of the national team, this I feel will become a valid option. As the game attracts better players this in turn attracts sponsors and further opportunities for the game to expand.
FF: Now, that you have accepted the role at Manchester Futsal Club as their new head coach of their women's team, what attracted you to the project and what do you bring to the role from your experience that you feel will help you to be successful?
NL:  The attraction was the challenge. Manchester has in the past been English champions and the opportunity to come in at a time of transition to such a great club and try to build something new is an amazing opportunity. It's a project that starts with bridging the gap from the girl's game into the women's game. The challenge is to recruit new players in and go from there. It's a project which has huge potential and I want the women's team to replicate the men's team growth with a strong development team with players challenging for the first team with a constant supply into the club from our youth connections.
FF: Simon, thank you for taking part in the interview also, can you inform our readers why Manchester Futsal Club decided that Neil was the best person to lead the project and what are your hopes your women's section and the development of the women's game in England?
SW: We've known Neil for many years. We knew he had the knowledge and significant experience in English Futsal. Sometimes it's just timing. This is a project where we needed to take a bit more of a long-term view of where we want Manchester Futsal Women's to develop and Neil's on the same page as us. We both want there to be an attractive and clear pathway for female players in Manchester. So we're now looking at each area to ensure we get this right from the outset and implement some planned changes that can get us moving in the right direction. It's great to have a coach and a passionate futsal advocate joining the club and adding to a brilliant team of coaches that our players have the opportunity to work with. We're all excited to get started and Neil has time to implement what he wants, finding the right players and showing young players where they can progress in English futsal.
You can read more articles about domestic futsal by going to the top navigation bar or by clicking here
If you like this article and would like to keep updated on Futsal news, developments, etc then you can now follow Futsal Focus via Google News by following our page which will send you an alert as soon as we publish an article so please click here and follow us on Google.
You can also keep updated on Futsal news, developments, etc then please submit your email below in the Subscribe to Futsal Focus option.
Follow Futsal Focus by clicking on Facebook, Twitter, or Instagram or on the social media buttons on the website.