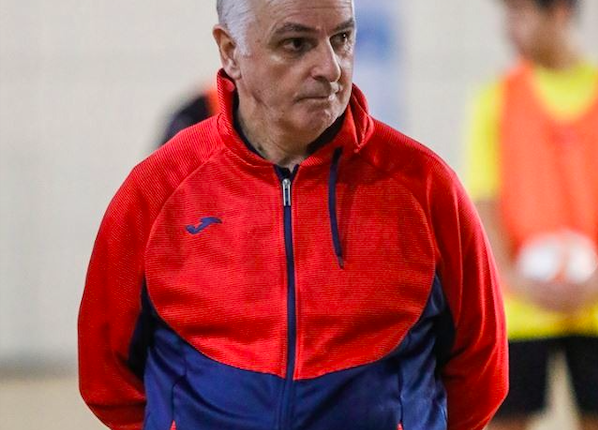 Estimated reading time:2 minutes, 37 seconds
Zego  is a legendary coach within the futsal industry, and if you have never heard of him you can link on the link below to read about him then come back to this article.
Related article: Legendary futsal coach Zego discusses his life with Futsal Focus
After the world cup final, Zego contacted Futsal Focus to give his thoughts on why Argentina missed a great opportunity to equalise. Watch this clip below then read Zego's explanation so you know what he is referring to:
"At the end of the game between Portugal and Argentina, I noticed a play, where the Argentinean player, in a rebound from the Goalkeeper Bebe, finishes the play badly. The ball came very fast to his left foot, and he missed an open goal.
Bebe, the Portuguese goalie was completely out of position, he couldn't have made the save if the player had connected with the ball well. However, I guarantee you that if the same play was on the other side of the goal, this same athlete, with his right foot, it would have hit the ball perfectly, and scored the goal.
The subconscious when the non-dominant leg/ foot is not practiced enough, is conditioned to use only the leg that it has always been used to using.
In certain plays in a game, there is no time to position yourself and accommodate the body as what happened in this particular play.
A simple detail that could have changed the game back into Argentina's favour in the world cup final match.
Now I ask myself:
What's wrong, to know, how to use your both feet well???
Does using both feet well mean something secondary???
High level games are decided in details. But, only a few give the importance to them.
Coaches, have your player practice fundamentals A LOT….. They are essential for all ages, and especially in the childhood and youth development."
Futsal Focus supports the Donate4Dáithí campaign
To follow the Donate4Dáithí campaign, you can visit their website here: www.donate4daithi.org  or on Facebook at: https://www.facebook.com/Donate4Daithi you can also donate money to their campaign at: https://www.justgiving.com/crowdfunding/donate4daithi
You can learn more about the Donate4Dáithí campaign by going to our article here
You can read more articles about international futsal by going to the top navigation bar or click here
If you like this article and would like to keep updated on Futsal news, developments, etc then you can now follow Futsal Focus via Google News by following our page which will send you an alert as soon as we publish an article so please click here and follow us on Google.
You can also keep updated on Futsal news, developments, etc then please submit your email below in the Subscribe to Futsal Focus option.
Follow Futsal Focus by clicking on Facebook, Twitter, or Instagram or on the social media buttons on the website.